If you're looking to move internationally, the companies listed below are some of the biggest and best movers you can choose from.
Note on rankings: The rankings below are based on global search popularity for each company. Therefore, it is a measure of popularity not necessarily quality. We make no claim that these are the best international moving companies, only that they are the most popular.
Moreover, you should be aware that this list was compiled independently of our quote service above. So there is no guarantee you'll get quotes from any of the companies below if you use it.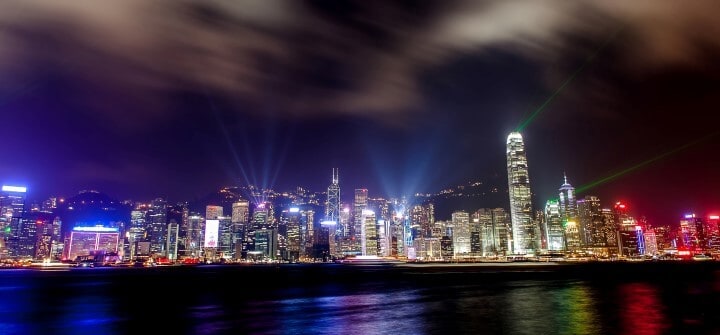 At the bottom of the page we explain our ranking methodology and criteria.

International Van Lines is an American based mover founded in 2000 and is now one the largest international moving companies in the world. They have been rated as The Best Moving Company by Consumer Advocate in 2017, 2018 and 2019.
International Van Lines provides:
Full Container Shipping (FCL)
Ocean freight Shipping
Air Freight Services
Auto and car shipping
Domestic Long Distance Moving in the US
Currently have locations in FL, IL, CA, PA, and TX
Nationwide warehouses
Offer free moving quotes online and by phone
International Van Lines also has great reviews from Trustpilot (4.3 out of 5), Move.org (4.7 out of 5) and Consumer Affairs (4 out of 5). Therefore, if you're moving to or from the US they are someone worth getting a quote from .
Website: https://internationalvanlines.com/
Full Profile: International Van Line Reviews
Agility is another global logistics company that also offers international moving services. Based in Kuwait, they have operations in around 100 countries worldwide. They offer a variety of freight services including air, sea and road.
They handle tens of thousands of household goods moves each year. This includes services such as door-to-door help, handling custom and brokerage information, storage and insurance. They are used by everyone from large American companies to African diplomats.
Given that they're based in Kuwait, they have particular expertise on moves to and from the Persian Gulf, the Middle-East and many emerging markets around the world. A good option to consider if you're moving to or from somewhere a bit more off the beaten path.
Full profile: Agility Reviews
Aires is a dedicated corporate relocation specialist based in the United States. Their name stands for American International Relocation Solutions. They offer a huge range of services beyond just moving your goods from country A to country B.
Some of these services include:
Real estate services
Inspections
Cost of living guides
Insurance
Move management
They also offer help for families including:
Temporary housing
Visa help
Passport and immigration help
Language training
Repatriation assistance
Given that they are an American company, they specialize in international moves to and from the United States. Based on search volume they are the most popular American company offering these services.
Full Profile: Aires Reviews
Nippon Express is a Japanese based international logistics company primarily offering air, sea, truck and rail transport options. However, they do also provide overseas moving services on top of the the above.
They provide Japanese-quality well-thought-out services with "with the Japanese mind" as their motto. Their staff have a wealth of experience and can extend business support to HR specialists within companies to help with relocations.
Given their base in Japan, Nippon Express makes an excellent choice for those wanting to move to or from Japan. Given that they handle over 500,000 moves a year (both domestic and international) you can feel confident that they have a lot of experience.
Full Profile: Nippon Express Reviews
United Van Lines is the most searched for US moving company that also offers international moves. It's been in business since 1928 and is part of $1.7 billion transportation and relocation company Unigroup.
Its international movers offer can help with moves to over 180 countries around the world. Services offered include:
Planning and preparation
Management
Visa and immigration help
Housing and family assistance
Property protection
Although they offer services to around 180 countries worldwide, they are an American company so have a particular focus on serving American customers and focusing on the needs of Americans. Definitely worth look if you are relocating to or from the United States.
Full profile: United Van Lines Reviews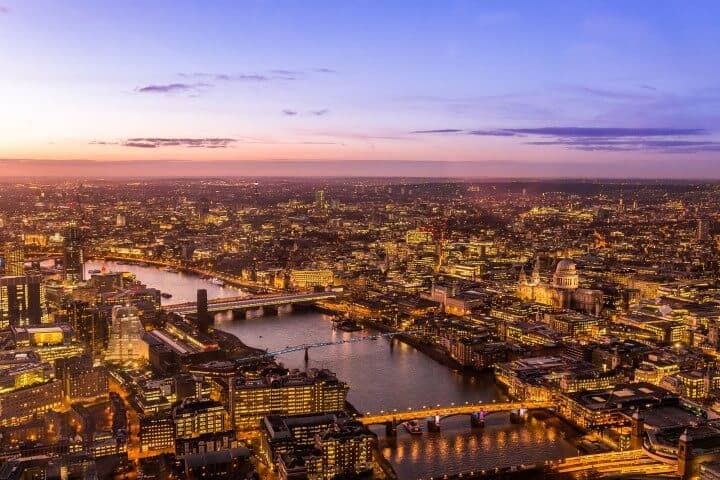 SIRVA (formerly Allied Worldwide) was created by the merger of Allied and North American Van Lines in 1998. It provides services to companies, government and individual consumers.
Each year it handles around a quarter million relocations across 170 countries with offices in over 1,400 locations.
In addition to Allied and North American brand lines it also operates:
DJK Residential
SIRVA Mortgage
SIRVA Relocation
SIRVA Move Management
SIRVA Global Relocation
SIRVA Settlement
SIRVA offers end-to-end integrated relocation services and solutions. This makes your international move much easier whether you're managing the move yourself or managing it on behalf of your employees.
Full Profile: SIRVA reviews
Atlas Van Lines is the second largest interstate mover in the United States and operates internationally under the Atlas World Group umbrella. They have 500 agents worldwide operating in 140 countries.
They offer household, corporate, government and military international relocation services. Besides the United States, their next biggest market is Canada where they have 150 agents and where they operate under Atlas Van Lines (Canada).
Other subsidiary companies operated by them include:
Atlas Van Lines International
Atlas Terminal Company
Atlas World Class Travel
Avail Move Management
Cornerstone Relocation Group
Titan Global Distribution
Atlas Logistics
Finally they also offer their unique movr tool to help you with your relocation.
Full Profile: Atlas Van Lines Reviews
Crown Relocations is the most popular brand from Crown Worldwide Group. Based in Hong Kong, they offer moving and relocation services to 58 countries worldwide across 265 locations.
Besides Crown Relocations the group also operates:
Crown World Mobility
Crown Records Management
Crown Fine Art
Crown Logistics
Crown Wine Cellars
A few other quick facts about Crown Worldwide: Their 3,100 staff speak 53 languages and come from 70 nationalities. They have 316,000 sq m of warehouse space and handle 120,000 moves annually. And their most famous move was handling the relocation of the Mona Lisa in 2005.
Full Profile: Crown Relocations reviews
Shipco Transport is a subsidiary of Denmark based Scan-Group and is a leading Non-Vessel Operating Common Carrier (NVOCC). They offer 75 offices in 30 countries served by 2,200 staff.
They offer international container shipping services on both a FCL (Full container load) and LCL (Limited container load) basis. Moreover, if you need your move done quickly they also offer air freight services.
Finally, they can also help make sure your move is compliant with all local laws, which can take some of the stress out of a move overseas.
Full Profile: Shipco Transport Reviews
Graebel Van Lines claims to be America's largest privately owned moving service provider. They focus on residential and corporate moves both domestically within the United States and internationally.
For international moves they offer: Internationally trained and certified packers and loaders that handle your goods with the utmost care, coordination with leading global carriers, and customs clearance arrangements.
They also employ international moving coordinators to manage all aspects of your move and will stay in contact with you throughout the process. Over the past 65 years Graebel Van Lines has handled tens of thousands of moves overseas, and are worth a look if moving to or from the United States.
Full Profile: Graebel Van Lines Reviews
Leo Packers and Movers is one of India's leading moving companies and are worth considering if you plan to move to or from India.
They corporate and residential relocation services, lorry on hire and storage services. Corporate clients include many Indian and international companies such as: Google, Pepsi, LG, Tata Motors, Bank of Punjab Limited and many more.
Overall, they employ over 500 people across India with their own fleet of close container trucks. Finally, while they are members of the International Association of Movers, they primarily focus on internal moves within India.
Full Profile: Leo Packers and Mover Reviews
VIP Transport offers a variety of unique moving services both internationally and domestically within the United States. Besides standard residential relocations they also offer services to move wine, high value collectibles, custom crating and offer services for professional athletes and sport teams.
In terms of logistics, some of their more unique services include:
Laboratory relocations
Frozen biological transport
Fine art and museum exhibit moves
Musical and entertainment moves
Aerospace companies (including NASA)
In terms of international moving, VIP can help with 1,300 service agents in 180 countries. Given their unique expertise, they are worth a look if you've got a somewhat difficult or challenging move.
Full Profile: VIP Transport Reviews
12. Settelen (Switzerland)
Settelen are Swiss based movers that do both domestic moves within Switzerland and international moves. Both services are offered to both private individuals and businesses.
For international moves they offer services for neighbouring countries in Europe along with further intercontinental moves. When you use them you will be assigned a contact person who can help you throughout the process.
Settelen also offers: Storage facilities if you're not able to move right away, special transport for goods that are extra large, abnormally heavy, extremely complicated, and anything that's out of the ordinary, and car, van and truck hire.
Full Profile: Settelen Reviews
Conroy Removals is a popular Australian/New Zealand removal company that handles moves within and between Australia and New Zealand along with moves to: the United Kingdom, the United States, Europe, Asia, Middle East, Ireland, Canada and South Africa, plus international moves to Australia or New Zealand from any of these countries.
They have Australian offices in:
New Zealand offices in:
Napier
Auckland
Tauranga
Wellington
Christchurch
Nelson
In addition to helping you move, they can also offer packing, foreign exchange and insurance services along with motor vehicle shipping. Therefore, if you're heading to the land down under they may be worth getting in contact with.
Full Profile: Conroy Removals Reviews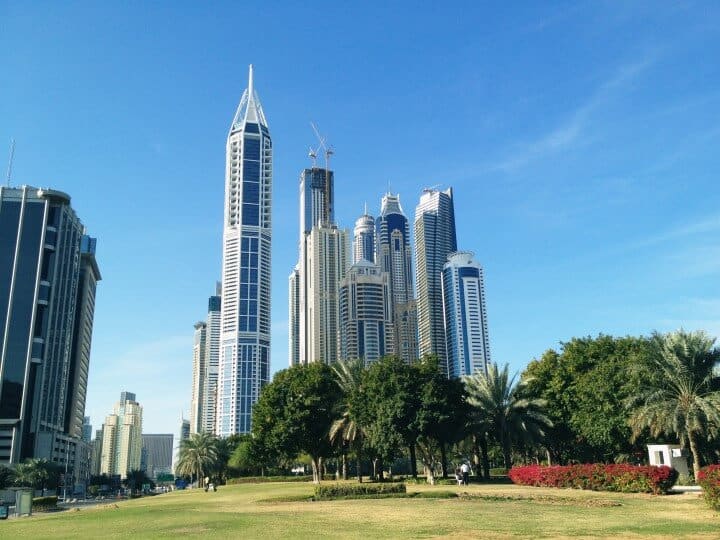 Bolliger is one of Italy's largest international movers and has been in business for over 100 years. They have offices in London, Milan, Florence, Lugano, Madrid and New York.
For international moves Bolliger offers: Freight and shipping by air, sea and/or land transport, direct or shared-load to any destination worldwide, customs procedures handling of all required regulations forms and documents, worldwide network affiliation with major moving organizations such as Allied International, FIDI and OMNI and relocation services that can help you get acclimated to your new location.
So if you're moving to or from Italy Bolliger might be one mover you want to check out.
Full Profile: Bolliger Reviews
1-800-Pack-Rat is another large American based storage company and mover. They operate across the United States and Canada.
Their major difference is that they use containers to move your stuff. However, be aware that their container sizes are slightly different from standard shipping containers. They come in 3 sizes: 16 foot, 12 foot and 8 foot.
Please keep in mind that 1-800-Pack-Rat only focuses on moves within the United States and Canada and thus if you're moving to or from overseas, you might want to also look at other companies that specialize more in those types of moves.
Full Profile: 1-800-Pack-Rat Reviews
Anglo Pacific has been in business for over 30 years and claims to be the UK's largest internal removals company. They handle upwards of 200,000 removals and overseas baggage shipments annually with the help of Maersk Line.
They specialize in moves to Australia, New Zealand, South Africa, Canada, America and Asia.
In addition to standard removals, they can help ship:
baggage
personal effects
cars and vehicles
fine art
furniture
They have depots in London, Manchester and Glasgow that can handle your move abroad. Their focus is on their people and providing a quality service.
They are members of the British Association of Removers (BAR), International Association of Movers (IAM) and the FIDI.
Read More: Anglo Pacific Reviews
Team relocations is one of the world's largest international relocation and move management companies. They have 34 offices across the following 13 countries:
Denmark
Russia
Switzerland
United Kingdom
The work with the global Allied International network to actually perform your move. Additionally they offer services such as packing, insurance, moving checklists and move management consultants.
Beyond simply carrying out your move they also offer storage services, commercial and office moving, hospital moving, and document storage and archives. Team Relocations can also help you find property in your destination country and help your whole family to adapt to life there.
Full Profile: Team Relocations Reviews
Island Movers has been in business for more than 55 years and is located in the US state of Hawaii. It specializes it moves both to and from the US mainland to the Hawaiian islands along with international moves to and from the Islands.
Services they offer include:
Moving
Trucking
Freight forwarding
Warehousing
Business records storage and destruction
Furniture and appliance home delivery
Container storage
If you're planning on moving to or from Hawaii you should definitely give Island Movers a look since that's their speciality.
Full Profile: Island Movers Reviews
Mudanzas Gou is one of Mexico's most popular international moving companies. They have been operating since 1900 and now operate in conjunction with a network of international partners. They can help with moves from art to vehicles.
They can offer services such as: land, sea and air shipments, professional packing by expert staff, comprehensive insurance, handling customs forms to get your goods into your country hassle free.
They have 10 offices across Mexico so if you're planning on making a move to or from the country, Mudanzas Gou might be one company to check out.
Full Profile: Mudanzas Gou Reviews
Gil Stauffer are Spanish movers who claim to be able to move you to or from any part of the world 365 days a year. They offer removals by land, sea, air or any combination of the three you need.
As with most other international moving companies they also offer legal services and can help with customs forms.
They have large fleet of vehicles from Upholstered Lorries to delivery vans to Open-topped half-trailers equipped with pneumatic suspension and hoist to 20 and 40 ft shipping containers. Therefore if you're planning a move to, from or within Spain you might want to give them a look.
Full Profile: Gil Stauffer Reviews
National Van Lines is both a domestic and international mover based in the United States. They remain a family owned company and have been helping people move since 1929.
They are certified by the Federal Maritime Commission as a Non-Vessel Operating Common Carrier (NVOCC) and also a certified Registered International Mover (RIM).
They offer move coordinators to help make your move as smooth as possible from helping to wrap and pack your goods to getting them on a plane and/or boat to delivering them safely on the other side.
Full Profile: National Van Lines Reviews
Royal Hawaiian Movers is a Dewitt moving company specializing in moves to and from Hawaii. They have been in business since 1982 and have grown to a 118 unit fleet and 10 terminal facilities.
In addition to moving, Royal Hawaiian movers also offers:
Storage services
Freight services
Logistics
Installing medical equipment
Moving heavy machinery
Moving oversized equipment
Therefore if your move is taking to or from Hawaii, Royal Hawaiian Movers is worth a look.
Full Profile: Royal Hawaiian Movers Reviews
Packimpex are Swiss based movers specializing in moves to and from Switzerland. They handle around 4,000 international household goods moves a year and issue binding quotes within 48 hours.
They have packers who speak a variety of languages so you can easily communicate with them. Plus all moves use reusable packing materials to help lower their environmental footprint.
They can offer moving by air, sea and/or road and whenever possible they try to combine loads to reduce cost and the environmental impact. Beyond the move itself they can offer help with storage, cars, pets and insurance.
Full Profile: Packimpex Reviews
Teletrans are Greek based movers they offer global moving services. The company was originally founded in 1979 simply to move cargo and household goods. They've now expanded that scope from everything whole office and business relocations to transfer of artwork and museum exhibitions.
They have their own private fleet of vehicles and warehouses in Paiania, Attica which gives them greater control. They have offices in both Athens and Brussels which coordinate all moves.
Their quote process takes up to 3 business days after an initial inspection has been done. And while they focus on moves to and from Greece they can offer you a quote for moves to and from anywhere in the whole world.
Full Profile: Teletrans Reviews
Full list of best international moving companies by country:
Selection and ranking criteria: The featured company listed above is a paid sponsorship. The other international moving companies listed above are all members of the International Associate of Movers, the largest global trade association of companies offering moving, forwarding, shipping, logistics, and related services. In total they have 2,000 members operating in 170 countries.
Based on the list of member companies, we ranked them according to the estimated number of global searches in Google for their brand. This list was cross checked by eliminating companies whose monthly search volume numbers were ambiguous given their name (e.g. Sunshine, Sterling, etc.) and by visiting websites and making sure the companies listed actually offered international home moves and not just other relocation services.
The threshold for a company to be included was 1,000 monthly brand searches globally per month. This list and website in no way are claiming the list above is perfect. It shows the best international moving companies based on their online presence and industry affiliation.
Moreover, some companies have been asked to be removed from this list and our website in general, so we unfortunately can't provide you any information about them.
Given the extremely fragmented nature of the of the international moving and relocation services market, we think it serves as a good place to start when researching your international move, but is not perfect.
As always, please do your own research before choosing any company. MoverDB.com takes no responsibility for any of the services provided by any of the companies listed above.