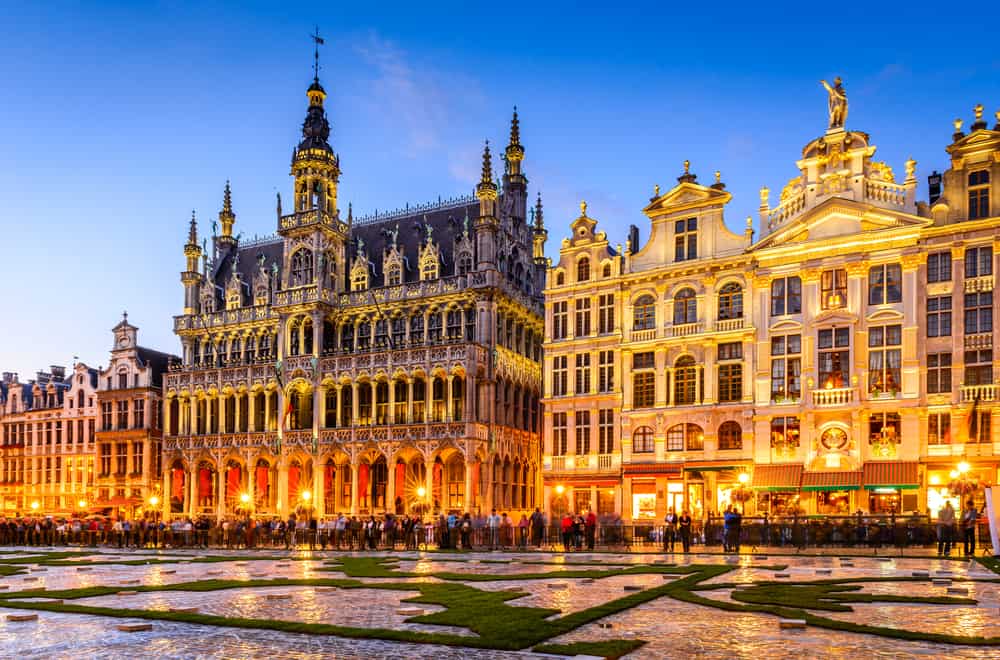 Belgium's capital city, Brussels, is the undeclared capital of Europe. Belgium is also home to Antwerp, the diamond capital of the world where it's estimate that 84% of the world's rough diamonds are cut. Belgium is generally underrated. The country is home to picturesque towns and villages, sitting beside lakes. It's also the home of the waffle and frites, Belgium's comfort food. Belgium has a high standard living, low crime rate, excellent healthcare and good education system, including international schools.
If you are interested in moving to Belgium, the below information, especially the moving and living cost might help you in many ways.
Quick Belgium Facts:
Population: 11,589,623 (Est. 2020).
Official Language:Belgium is a multilingual nation and interestingly, Belgian is not the official language of Belgium. Dutch, French, and German are the three official languages of the country.
GDP Per Capita: $ 44, 594.38 USD
Chocolate: Belgium produces over 220,000 tons of chocolate annually. 1.6kg of chocolate is sold at Brussels airport every minute.
Currency: The euro is the current official currency of Belgium since 28th February 2002. Before 2002, the Belgian franc was the official currency in the country. Euro in current value (as on 30th 2022): € 1 = (USD) $0.98, €1= (AUD) $1.51, €1= (CAD) $1.34, € 1= £0.88.
1. Moving and Shipping Costs to Belgium
The table below shows international container rates to Belgium from other countries around the world.
| Origin Country (Port/City) | 20FT | 40FT |
| --- | --- | --- |
| Andorra (Andorra la Vella) | $1,018 | $1,271 |
| Antigua and Barbuda (St John's) | $250 | N/A |
| Argentina (Buenos Aires) | $4,230 | $233 |
| Aruba (Oranjestad) | N/A | $233 |
| Austria (Vienna) | $243 | N/A |
| Brazil (Santos) | N/A | $4,935 |
| Cambodia (Sihanoukville) | $6,270 | $13,107 |
| Canada (Toronto) | $761 | $1,027 |
| Canada (Vancouver) | $2,105 | $2,458 |
| China (Beijing) | $7,119 | $11,752 |
| China (Shanghai) | $4,203 | $8,406 |
| Croatia (Rijeka) | $1,739 | $2,954 |
| Finland (Helsinki) | $1,301 | $1,961 |
| Hong Kong (Hong Kong) | $7,119 | $11,752 |
| India (Mumbai) | $6,343 | $7,716 |
| Indonesia (Jakarta) | $6,270 | $10,973 |
| Isle of Man (Douglas) | $1,059 | $1,407 |
| Japan (Tokyo) | $7,700 | $12,495 |
| Jordan (Aqaba) | $7,785 | $8,938 |
| Kuwait (Shuwaikh) | $6,959 | $8,137 |
| Laos (Vientiane) | $2,480 | $2,755 |
| Latvia (Riga) | $1,031 | $1,451 |
| Lithuania (Klaipeda) | $2,490 | N/A |
| Malaysia (Port Kelang) | $440 | $495 |
| Mexico (Manzanillo) | $2,200 | $2,100 |
| Netherlands (Rotterdam) | $6,959 | $8,137 |
| Oman (Salalah) | $6,917 | $8,053 |
| Pakistan (Karachi) | $7,816 | $8,400 |
| Philippines (Manila) | $7,886 | N/A |
| Poland (Gdansk) | $1,242 | $1,738 |
| Portugal (Lisbon) | $878 | $1,247 |
| Russia (Saint Petersburg) | $1,054 | $1,352 |
| Singapore (Singapore) | $4,203 | $8,406 |
| South Korea (Busan) | $7,700 | $14,700 |
| Spain (Valencia) | $1,340 | $1,083 |
| Sweden (Gothenburg) | $983 | $1,263 |
| Switzerland (Basel) | $1,794 | $2,204 |
| Taiwan (Kaohsiung) | $6,710 | $11,550 |
| Thailand (Laem Chabang) | $5,880 | $10,973 |
| UAE (Jebel Ali) | $5,459 | $6,637 |
| Uruguay (Montevideo) | $4,230 | $4,730 |
| US (Los Angeles) | $1,350 | $1,544 |
| US (New York) | $495 | $525 |
| Vietnam (Saigon) | $2,670 | $8,406 |
2. Belgium Housing Costs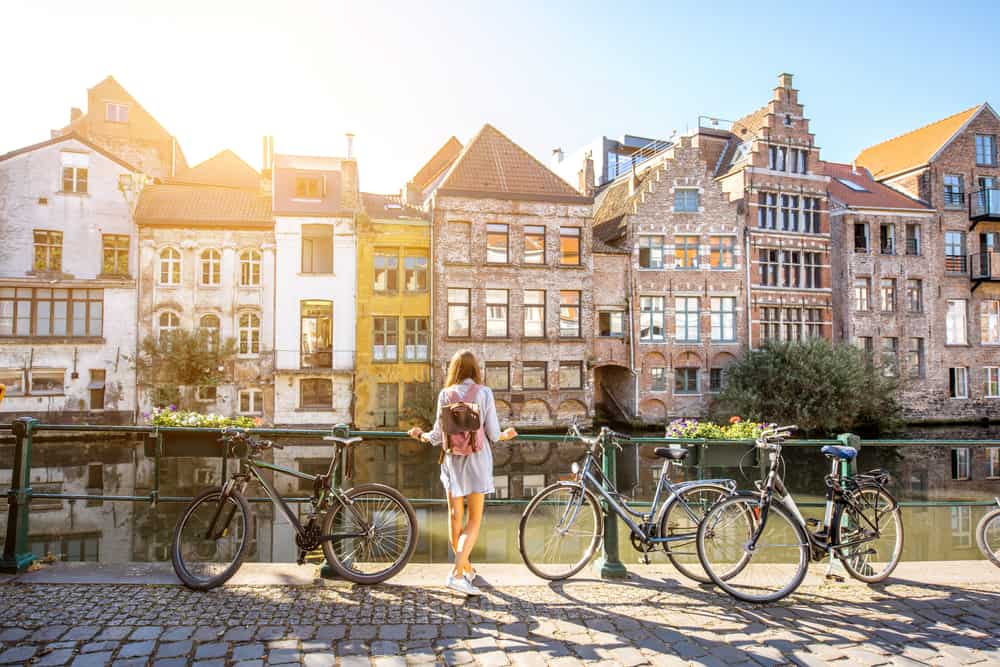 Seventy one percent of Belgians own their home, with home ownership in rural areas being higher than urban areas. Like most countries, many people rent homes in the cities. Living in Belgium is cheaper than most Europeans countries.
Monthly Rental Prices in Belgium
1 bedroom apartment in City Centre: €57
1 bedroom apartment outside the City Centre: €23
3 bedroom apartment in City Centre: €1,625.71
3 bedroom apartment outside the City Centre: €1,434
Price per square metre (10.7 square feet) to buy in City Centre: €3,968.69
Price per square metre (10.7 square feet) to buy outside City: €3,316.67
Source: NUMBEO
Belgium Housing Cost Comparison
This is how rents in Belgium compare with other cities around the globe.
United Kingdom is 53.17% more expensive
United States is 74.74% more expensive
Australia is 41.29% more expensive
Singapore is 59.82% more expensive
France is 31.67% more expensive
UAE is 35.62% more expensive
Spain is 1.40% cheaper
Source: NUMBEO
How to Save on Housing Costs
Share an apartment or house. Have a look at the following sites to find your perfect room or flat mate: Samen huizen, Housing Anywhere, Colocation Bruxelles Pour Travailler, BXL a Louer
Different areas – different prices. Brussels in the most expensive city by far as it's the headquarters for many international organisation, including NATO and the EU. Antwerp and Bruges are more affordable but still not cheap. The cheapest towns in terms of housing costs are Quaregnon and Colfontaine.
3. Belgium Food, Grocery and Restaurant Costs
Belgium is famous for its waffles and frites with mayonnaise, but there's a lot more to Belgian cuisine. The country has a world-renowned fine dining scene with excellent wines from all over the continent to complement it. As there's a large expat contingent in the country, restaurants and supermarkets cater for people from many cultures. There are markets in most Belgian towns which offer fresh produce and homemade and home baked goods. There's also a good selection of health food and organic food shops in the major cities.
Inexpensive Restaurant: €00
Domestic beer: €5.00
Coke/Pepsi: €2.42
1L of milk: €1.02
Loaf of Bread: €1.84
12 Eggs: €2.87
1kg Chicken Fillets: €9.51
1kg Beef: €15.00
1kg Apples: €2.24
1kg White Rice: €1.76
Source: NUMBEO
This is how restaurants and food prices compare with other major cities in the world.
UK restaurants are 11.21% more expensive and groceries are 1.61% cheaper than Belgium.
United States restaurants are 34.33% more expensive and groceries are 48.67% more expensive than Belgium.
Australian restaurants are 2.74% cheaper and groceries are 24.95% more expensive than Belgium.
Singapore restaurants are 17.07% cheaper and groceries are 23.17% more expensive than Belgium.
French restaurants are 0.50% more expensive and groceries are 21.66% more expensive than Belgium.
UAE restaurants are 15.78% cheaper and groceries are 16.57% cheaper than Belgium.
Spanish restaurants are 20.35% cheaper and groceries are 31.61% cheaper than Belgium.
Source: NUMBEO
Bonus Tips for Cheaper Food, Restaurants and Groceries
Know your supermarkets: Like the rest of the world, food prices are rising here but many supermarkets offer discounts, including LidI, Aldi, Carrefour, Colruyt, Market Basket, Costco, etc.
Find Cheap Eats: Brussels, Bruges and Antwerp aren't the easiest cities to find good, cheap food so look online daily and ask around for recommendations. Some restaurants offer mid-week and early bird discounts. Have a look at these sites for inspiration, Tripadvisor, S Marks the Spots and Joys of Travelling. For food deliveries try these apps: Too Good to Go, HelloFresh, and Deliveroo.
4. Belgium Alcohol Costs
Like most European countries, drinking alcohol is part of Belgium's lifestyle. Drinking with friends and family either in restaurants, bars or at home is thought of a great way to relax and enjoy a lunch, an evening or a weekend.
Bottle of imported beer at a restaurant/pub: €4.50
Pint (0.5L) domestic beer at a restaurant/pub: €5.00
Pint (0.5L) domestic beer at a supermarket: €50
Bottle of imported beer at a supermarket: €2.00
Mid-range bottle of wine at a supermarket: €6.50
How to drink for less in Belgium
Look out for local Happy Hours online or in flyers and newspapers.
Beers and wines are cheaper in Belgium than most European countries and you can get bargains if you look hard enough. Have a look at these links to point you in the right direction com, Lonely Planet,Reddit, Brussels Pub Crawl, and Mind of a Hitchhiker.
5. Belgium Transportation Fares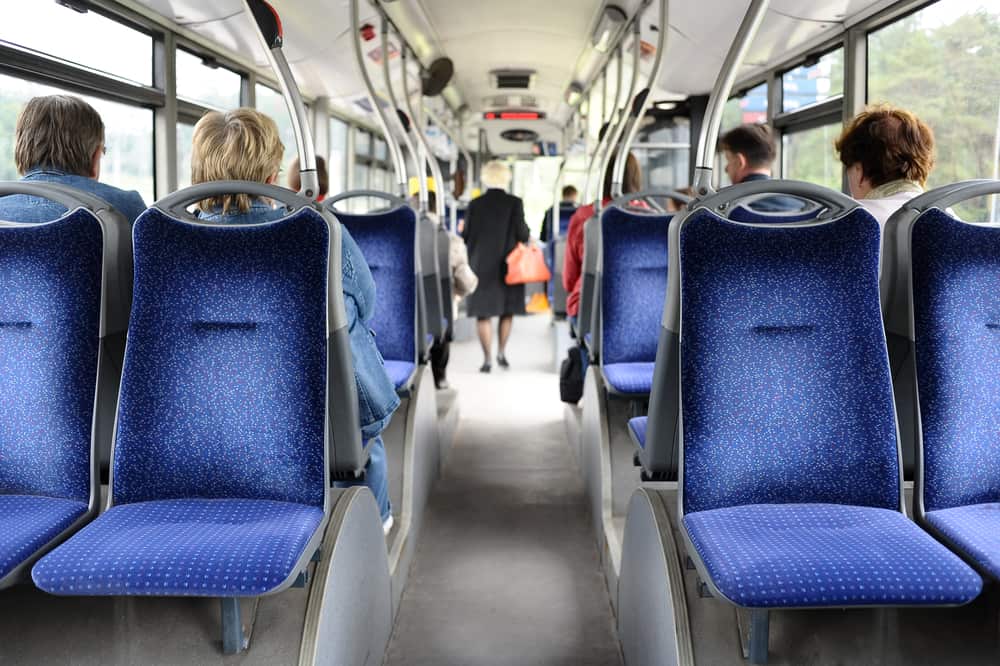 The public transport system in Belgium is excellent and the cycling network in the country is growing. You can easily travel across the country as well as plan for international trips by public transport. All public trains are operated by SNBC/NMBS. However, for metro trains, trams and buses the operators are divided regionally – De Lijn, STIB/MIVB, and TEC. Belgium has developed a unique payment system called MoBIB card, which follows the same principle as an Oyster card. So, you'll need to have a MoBIB card for travelling on public transport.
Here are some example ticket costs.
One-way ticket (Local transport) – €40
Monthly Pass, (Regular Price) – €50
Taxi start (normal tariff) – €90
Taxi 1km (normal tariff) – €94
Source: NUMBEO
How to save money on public transport
Buy tickets through vending machines. This costs less than buying tickets by bus or train.
Avoid bus trips if you are on a long trip. Belgium has an excellent railway network.
There are several packages in the public transport system in Belgium like the standard ticket, key card, rail pass, journey card, etc.
There are incentives for travellers under 26 and people over the age of 65.
Weekend tickets can give you up to 50% discount.
6. Cost of Internet in Belgium
Internet is a bit expensive in Belgium compared to other European countries. An Internet-only subscription for a 100 Mbps download is between € 30 to €40 in the country. Similarly, a 3Play bundle that includes internet, fixed telephone line and television costs around €73. However, to get connected to the internet you can explore the Belgian mobile internet free WiFi system in Belgium. The top 4 top internet providers in the country are:
7. Cost of Clothing, Personal Items, Gym and Leisure
Winter in Belgium is cool and damp but summers are mild to hot to compensate. The average temperature in January remains at just below freezing. July is the hottest month with average temperatures hovering around 21C. Winter in Belgium lasts from at least mid-November to the end of February. There's a lot of rain during winter but very little snow.
Below are the clothing prices including other prices in Belgium.
Pair of Jeans (Levis 501 or similar): €43 – €120
Summer Dress: €20 – €60
Running Shoes-Nike (Mid-range): €50 – €120
Business Shoes: €70 – €150
Gym/fitness club, monthly fee for 1 adult: €20 – €50
Movie (cinema) ticket: €11
Source: NUMBEO
8. Cost of Owning a Car and Driving a Car in Belgium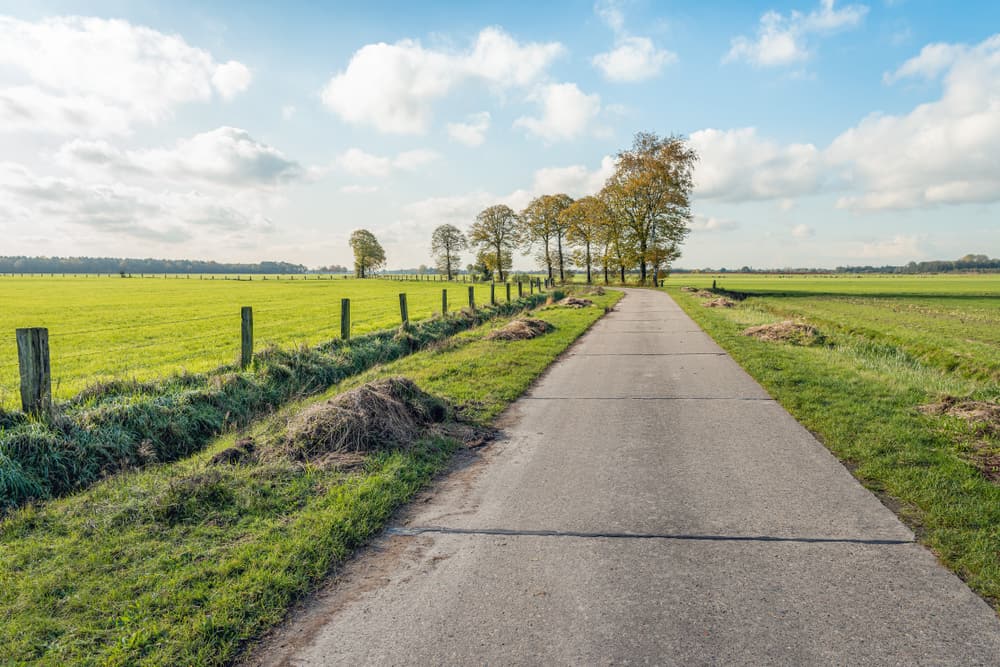 The roads and connectivity are excellent in Belgium and it's a pleasure driving in around the country except for the inevitable city traffic jams. Buying a new or used car is expensive in comparison to other countries but electric cars are cheaper to run and they are extremely popular in Belgium. Many Belgians only use their cars at weekends and prefer to use public transport during the week.
Both residents and foreign nationals can buy cars in Belgium as long they have proof of residence. Some foreigners can drive for 185 days on their home country's driving licence, after that, they need to get a Belgian driving licence. People living in the EU don't need to get a Belgian licence. Expatica gives you a lot of information on how to buy a vehicle in Belgium.
Below are some of the costs of owning and driving a car in Belgium.
Volkswagen Golf:€25,000.00
1 litre of Gasoline: €1.88
Other fees (if any):The average cost of owning and running a car in Belgium is €7,500 per annum.
Source: NUMBEO, Nerdwallet
Ways to save money driving in Belgium
9. Taxes in Belgium
Tax rates are high in Belgium compared with other European countries. People in the highest tax bracket pay 50% tax. Visit Expatica for detailed information on the taxation system in Belgium.
Sales tax (VAT) in Belgium is 21% and property tax is between 20% to 50%. Visit this site for details about sales tax in Belgium: Belgium.be
10. Flight Costs from Belgium
If you have decided to move to Belgium, check with Skyscanner for the current price of flight charges from Brussels to other major cities in the world.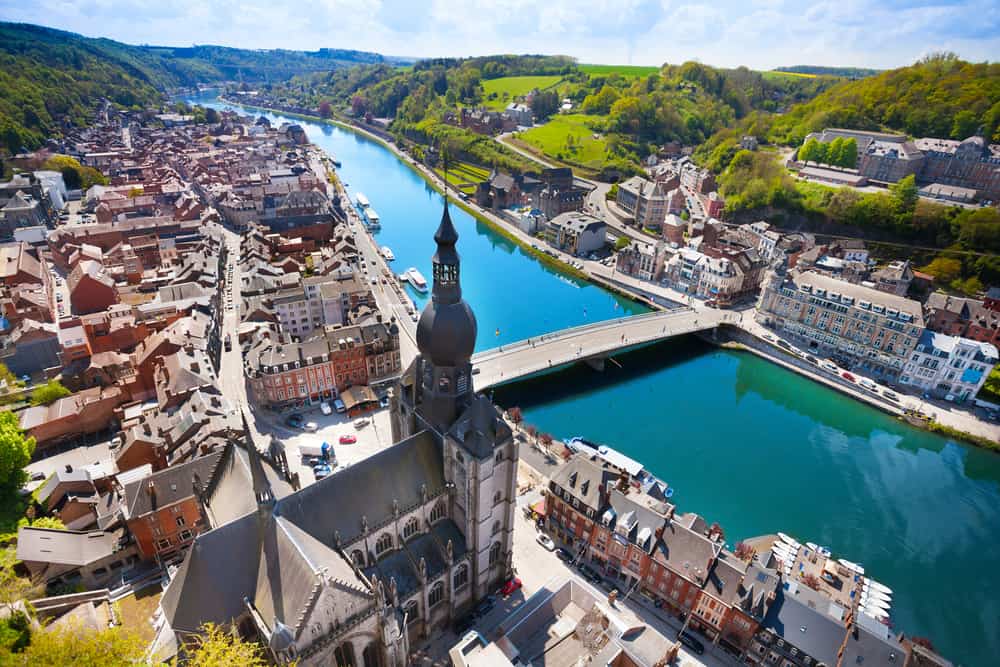 Other Belgium Relocation Tips
The costs and pricing above should give you a good idea of the cost of living in Belgium but perhaps the following extra tips will make your move go smoothly.
11. Relocating to Belgium Alone
Moving to a new country can be daunting but the international feel of many cities in Belgium and the friendly people will ensure you settle quickly.
Meetup Groups:Search for groups on com to find groups for numerous activities and engagements.
Attend local events: There's always a lot going on in Belgian cities. Have a look at the following links for inspiration – EO Belgium, Trip Advisor, Travel Triangle and Frommers.
12. Moving to Belgium with a Family
Belgians are family-oriented people. There's a lot for families to do in the country, both indoors and outdoors. There are museums and historical places to visit and many parks and open spaces for kids to expend their energy. There's also the beach in good weather, plus plenty of countryside for exploring on foot and bike.
New parents (or parents to be):Connect with various groups like English Speaking Mums for new mums, and With Locals for your family and kids.
Live in a family-friendly area: Look for a family-friendly area in Belgium for your ease of living. Etterbeek is one of the popular residential districts in Brussels for families, especially for expats.
Find things to do with the kids:Belgium is kids-friendly with lots of educational and other activities for kids. Search for activities in Learning Escapes, Coddygames, Wanderlog, Inspirock and Little Clogs for ideas.
13. Moving to Belgium for Work
Moving to a new country for work is one of the most common reasons people choose to move. While it is possible to move without a job, it makes sense to ensure there are jobs in your field before you make the move.
Belgium is an excellent place to find a job with a multinational company or an organisation such as NATO or the EU. There are also opportunities in the hospitality and food industries, especially in Brussels and Antwerp. Frequent vacancies are also seen for engineers, people working in the pharmaceutical, and food processing industries.
Here are a few things to consider when moving for work:
Salary:The average salary in Belgium is €1,593.00 per month. The unemployment rate is low at 5.4%. Have a look at salaries in Belgium – Glassdoor and Payscale.
How to find work: If you want to have a job lined up before you move to Belgium, but aren't sure where to begin, the following sites are good places to start: – Jobat, Brussels Jobs, StepStone, Jobs in Brussels and Jobrapido. It's also worth Googling recruiting companies to see if they can set up interviews for you.
14. Moving to Belgium from Australia
There is a sizable Australian population working in Belgium, especially in Brussels. If you are moving to Belgium from Australia, consider the following things.
Size comparison:Australia is 254 times bigger than Belgium with 25,804,397 Australians living in Australia compared to 11,640, 854 in Belgium.
Join expat groups:Connect with Australians in Belgium through Internations, Expats Blog, com, and Facebook.
15. Moving to Belgium from United States
Belgium has around 750,000 expats out of which Americans form the largest group. If you want to connect with your fellow Americans in Belgium, consider the following few things.
Size: The US is 322 times bigger than Belgium and has a gigantic population of 320.9 million people compared to 11.7 million in Belgium.
Expat groups:Connecting with Americans in Belgium may help you settle in quicker. Have a look at Internatonss, Expat Info Desk, and com and find like souls to chat with.
16. Moving to Belgium from the United Kingdom
Approximately 30,000 British people are presently living in Belgium. Though the UK has withdrawn from the EU the bilateral relationship is intact between the two nations. If you want to connect with the British people living in Belgium, follow the below tips.
Size: The UK is about 8 times bigger than Belgium and is home to 68.8 million people whereas the population of Belgium is 11.7 million.
Expat groups:If you want to connect with the UK people living in Belgium, search for them in Expat Info Desk, Internations and com.
Hopefully, the tips, especially the living and other costs described above will help you. If you want to start your moving with the cost estimation, do it by comparing moving quotes here.
Guides to moving and living in other American cities