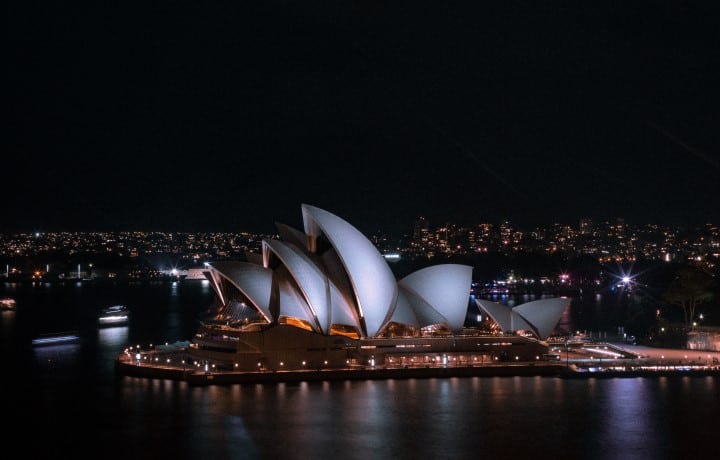 No one can deny that Sydney is a beautiful city with an enviable climate.  It has beaches, forests, parks and gardens, museums, a big arts scene, world renowned restaurants, a variety of neighbourhoods and the opportunity commute by ferry, enjoying the sights of Sydney as you travel to work.
If you are considering moving to Sydney, the various costs listed below will help you make an informed decision on what costs are involved if you decide to join the Sydneysiders already enjoying this cosmopolitan and dynamic city.
Quick Sydney Facts:
Population: 5 million (June 2017 estimate).
Official Language: English (de facto) with more than 250 languages being around the city, including Arabic, Mandarin, Cantonese, Greek, Italian, Filipino, Hindi, Spanish, Korean and many others.
GDP Per Capita: $80,000 USD (2017 estimate)
Companies: Over 60% of Australia's top 100 companies have their headquarters in Sydney.
Currency: Australian Dollar ($, AUD).  As of mid-2017, £1 = $ 1.74 AUD, $1 USD = $1.36 AUD, €1 EUR = $1.48 AUD, $1 CAD = $0.99 AUD. 
1. Moving and Shipping Costs to Sydney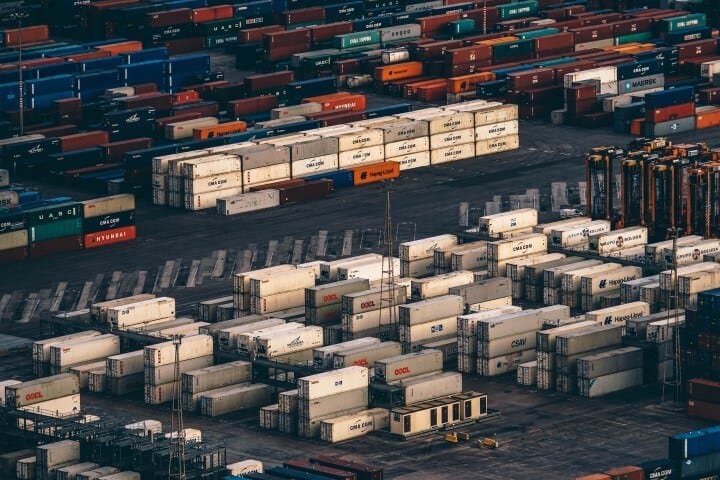 Below are some sample 2023 container shipping costs to Sydney from other major world cities. Just keep in mind they only reflect the shipping portion of the cost and not the full moving costs.
You can save money by comparing international moving companies using our moving quote form above.
2. Sydney Housing Costs
Whether you are renting or buying, property prices in Sydney are high.  In fact, in January 2017 Demographia  announced that Sydney had the second most unaffordable major city housing in the world.  Prices obviously vary from area to area but the figures below will give you an indication of what's available at what price.
Monthly Rental Prices in Sydney
1 bedroom flat (apartment) in City Centre: A$2000+
1 bedroom flat outside the City Centre: A$1386+
3 bedroom flat in City Centre: A$3600+
3 bedroom flat outside the City Centre: A$2050+
Sydney Home Purchase Prices
Price per square metre (10.7 square feet) to buy in City Centre: A$13,382.89
Price per square metre (10.7 square feet) to buy outside City: A$8,800.81
Sydney Housing Cost Comparison
This is how rents in Sydney compare with other cities around the globe.
London is 13.04% more expensive
New York is 32.81% more expensive
Los Angeles is 4.68% more expensive
Toronto is 38.06% cheaper
Paris is 33.58% cheaper
Dubai is 10.93% more expensive
Source: Numbeo
 How to Save on Housing Costs
Share a flat or house. There's a large selection of flat and house shares in Sydney.  Try and arrive out of the summer season (November to March) to get the best choice.  With a house share you will have your own room, or, for a cheaper option, you can share a room.  The bathroom/s will be shared with other people in the house.   Most people find that Domain is the best place to find rentals but there's also Flatmates, Gumtree, Craigslist and Locanto.
Different areas – different prices. Like all cities, Sydney has its expensive and cheaper areas.  Sydney has 6 universities and many other tertiary institutions, so it is full of students, both local and international.  This means that areas, such as the CBD (Chippendale, Darlinghurst, Redfern etc.) are full of apartments of every description.  If you like living near the nightlife, then Surry Hills is ideal and only 10 minutes from the CBD. Generally, the north of Sydney has the most affluent suburbs such as Manly, Mosman, Balmoral and the Lower North Shore.  The Eastern Suburbs, which include Bondi Beach, have a holiday feel to them but that doesn't come cheap.
3. Sydney Food, Grocery and Restaurant Costs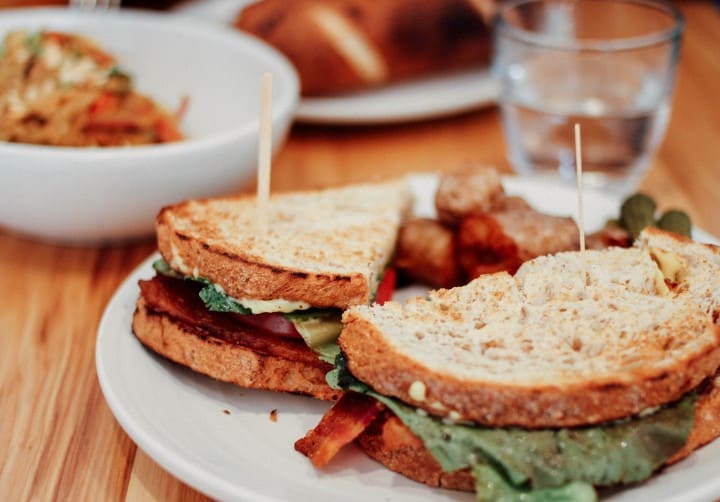 Sydney is renowned for its excellent restaurants.
Inexpensive Restaurant: A$13.00 – A$23.00
Takeout Coffee:  A$3.50 – A$4.50
Bottle of Coke:  A$2.04 –  A$4.00
1L of milk:  A$1.00 – A$2.80
Loaf of Bread:  A$1.50 – A$4.00
12 Eggs:  A$3.00 – A$6.50
1kg Chicken:  A$8.00 – A$15.00
1kg Beef:  A$10.00 – A$22.05
1kg Apples: A$3.00 – A$5.00
1kg White Rice: A$1.50 – A$4.00
This is how restaurants and food prices compare with other major cities in the world.
New York restaurants are 30.26% more expensive and groceries are 22.77% more expensive than Sydney.
Los Angeles restaurants are 9.94% more expensive and groceries are 1.31% cheaper than Sydney.
London restaurants are 25.83% more expensive and groceries are 21.29% cheaper than Sydney.
Toronto restaurants are 13.50% cheaper and groceries are 23.21% cheaper than Sydney.
Paris restaurants are 11.48% more expensive and groceries are 3.71% cheaper than Sydney.
Dubai restaurants are 13.58% cheaper and groceries are 25.29% cheaper than Sydney.
Source: Numbeo
Bonus Tips for Cheaper Food, Restaurants and Groceries
Know your supermarkets: Sydney has excellent restaurants serving amazing food, sadly the majority of their major supermarkets don't reflect this.  If you are moving to Sydney, be prepared to be disappointed at the quality and selection of food in the supermarkets.  Coles, Woolworths and Harris Farm Market are the major supermarket chains in Sydney.  On a positive note, there are some good health shops around the city, selling organic and wholefoods for the ever increasing vegetarian and vegan population.  There are also some good independent old fashioned grocers that sell excellent, if expensive, produce.  Enjoy the farmers' markets which only open at the weekends, such as Carriageworks in Redfern and Waterloo, and EQ Village Market which is just 10 minutes from the CBD.
Find Cheap Eats:Timeout, Good Food, The Urban List and Dimmi all have their own guides to cheap eats in Sydney, which include everything from Chinese to raw food.
4. Sydney Alcohol Costs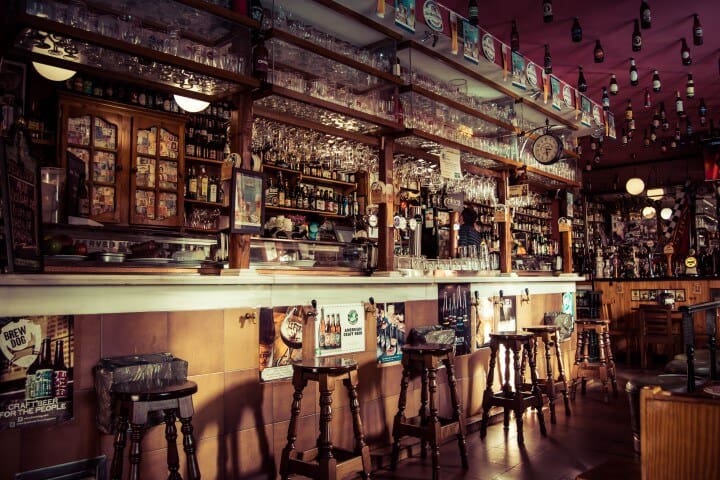 Sydney knows how to party.  There are bars and clubs to suit everyone's taste and pocket.
Pint (0.6L) domestic beer at a restaurant/pub: A$6.00 – A$9.00
Bottle of imported beer at a restaurant.pub: A$7.00 – A$9.00
Pint (0.6L) domestic beer at a supermarket: A$4.00 – A$8.00
Bottle of imported beer at a supermarket: A$3.50 – A$8.00
Mid-range bottle of wine at a supermarket: A$12 – A$22.50
How to drink for less in Sydney
Keep an eye on the local papers and websites for specials.
There are many pubs, bars and clubs that offer specials every day. Have a look at the following sites to find one which takes your fancy – Business Insider, Sydney Happy Hour, Yelp, Where to Tonight? and Timeout.
Scour the areas around the universities to find the best alcohol deals.
5. Sydney Transportation Fares
Sydney transportation system consists of a network of buses, trains, light rail and ferries.  Payment for public transport was simplified in 2016 by the introduction of the Opal card which covers payment for all forms of transport around Sydney.
Here are some example ticket costs.
Adult Single – A$4
One day ticket for all transport – A$35
Monthly season ticket for bus, light rail, ferry and train – A$160
48-hour ticket for all transport – A$56
How to save money on public transport
Buy a family 48-hour ticket – 2 adults and 4 children – A$128
Buy a Network Daytripper and travel after 09.30 for $6.60
Buy a bike. There are cycle lanes in Sydney and more are being introduced all the time but cycling during rush hour is not recommended as the buses definitely rule the road.
Walking around Sydney is a pleasure.
6. Cost of Internet in Sydney
Internet in Australia is expensive. Here are some sample broadband internet prices from early 2017, based on a 24-month contract:
7. Cost of Clothing, Personal Items, Gym and Leisure
The climate in Sydney is a big drawcard for many people around the world.  July is the coldest month, with an average daily temperature of 13°C.  Summer brings average daily highs of 26°C and the sun shines on 236 days of the year.
However, the temperature can climb into the 40s and, with the humidity, this can be very uncomfortable, especially as the night doesn't bring much relief.  March is the wettest month with an average of 150mm of rain.
Here are some clothing prices, together with other useful prices.
Pair of Jeans: A$70 – A$130
Summer Dress: A$40 – A$90
Running Shoes (Trainers): A$100 – A$200
Business Shoes: A$100 – $220
Short Doctor's visit (15 mins): A$66
Deodorant: A$5.09
Shampoo: A$5.66
Toilet Paper (4 rolls): A$3.52
Gym membership: A$50 – A$100 per month
Movie (cinema) ticket: A$17.50 – A$23
Source: Numbeo and Expatistan
8. Cost of Owning a Car and Driving a Car in Sydney
Everyone in the Australia drives on the left.  Traffic in Sydney is very congested and most people use public transport to get around.  Expensive and limited parking is also another reason not to drive to work in Sydney.
If you're moving to Sydney from within the Australia, you'll be able to use your existing license for three months and then you will need to get a New South Wales license.
If you are relocating to Sydney from another country, you can drive on your existing license for three months and then you will need to replace it with a license from New South Wales.  You may need to take a written test and a driving test before you can be issued with a license.  This depends on a number of factors such as how long you have been driving and nationality of your license.
You can also get an International Driving Permit before you leave your home country and this will allow you to drive in Australia for 12 months.
Here are some other sample costs of owning and operating a car in Sydney:
Volkswagen Golf:A$29,504
1 litre (¼ gallon) of gas (petrol):A$1.30
Motor Vehicle Duty: The cost is calculated on the value of the vehicle.
Other fees (if any):A Registration Transfer Fee is also payable – A$32.
Source: Expatistan, NSW.Gov
Ways to save money on driving in Sydney
9. Taxes in Sydney
No matter where you live in Australia, you will pay the same rate of tax.  To learn more about the different taxes in Australia, go to this site – the Australian Taxation Office.
Sales Tax in Australia is 10% and is added to most goods and services throughout the country.  Unlike some countries, it is always included in the marked price.
Whether you own or rent your home, you will be subject to the payment of rates based on the area in which you live and the size of the property you live in.  Learn more about rates in Sydney at the City of Sydney.
If you decide to buy a flat or house in Sydney you'll have to pay Stamp Duty.  Note there is no tax on the first A$100,000 of your home value.  Foreign residents of NSW who decide to buy property must also pay a 4% purchaser surcharge duty.
10. Flight Costs from Sydney
If you do make the move to Sydney, here's approximately how much it will cost to fly to other major world cities based on lowest, one-way fares from Skyscanner as of early 2017:
New York: A$754
Los Angeles: A$624
Toronto: A$698
Vancouver: A$768
Dubai: A$479
London: A$652
Melbourne: A$50
Cape Town: A$962
Hong Kong: A$229
Other Tips on Relocating to Sydney
The costs and pricing above should give you a good idea of the cost of living in Sydney but perhaps the following extra tips will make your move go smoothly.
11. Moving to Sydney Alone
Moving anywhere can be a lonely experience, but moving to a new city can be rather daunting. Here are a few tips about settling into Sydney.
Meetups: Sydney has lots of free meetup groups you can find on Meetup. Find groups such as Data Science, Sydney explorers, Reiki, International New in Sydney and more.
Attend local events:There's always a lot going on in Sydney. Find out what's going on from Sydney, Timeout, Trip Adviser, Lonely Planet and Concrete Playground.
12. Moving to Sydney with a Family
Sydney has so much to offer families.  It has an excellent education system, a wide selection of neighbourhoods which are family friendly, plus the beach, parks, countryside, museums and the arts.
New parents (or parents to be): Check out All About Birth and Complete Birth.
Live in a family friendly area: Sydney is a wonderful place to bring up children, with its great climate, beaches, parks and good education system.  Suburbs, like Manly and Warringah, which are near the northern beaches are very popular with expat families.  These areas have some excellent private and public schools.  In fact. most estate agents recommend the north of Sydney for families; areas such as Davidson, Middle Cove and Lavender Bay are more affordable than the upmarket area of Mosman.  North Bondi, in the eastern suburbs, is another good area for families.  It's close to the famous beach and has excellent schools.  Other eastern suburb areas recommended for families include Randwick, Coogee and Maroubra.
Find things to do with the kids: Sydney.com, Timeout, Ytravelblog, Family Days Out and Experience Oz all have great ideas for activities and events your kids will love.
13. Moving to Sydney for Work
People move to Sydney for work or to join family.  If you want to work in Australia, you need to ensure you have the right visa.  Visa conditions are changing in March 2018, making it more difficult for people to live and work in Australia.
Sydney's job market is diverse and most jobs are well paid.  It has opportunities in education, healthcare, tourism, hospitality and engineering.  It is home to the Australian Stock Exchange and Reserve Bank and is a major financial centre.  There are also many international companies which have chosen Sydney as their home.
Here are a few things to consider when moving for work:
Salary: Salaries in Sydney are high which offsets the high cost of living. The costs we outlined above should give you a rough idea, how much more you'll want to be making to make the move worthwhile. You can also check salary ranges on sites such as Glassdoor and Payscale.
How to find work: If you want to have a job lined up before you move to Sydney, but aren't sure where to begin, the following sites are good places to start: Indeed, Seek, Career One, Adzuna, JobSearch.com.au and APS Jobs. You may also want to google recruiters in your industry, as they can often help land you some initial interviews as well.
14. Moving to Sydney from the United Kingdom
Sydney is full of Brits.  Many have been there for generations and many arrive every year in the hope of finding a new life Downunder.  If you are thinking of joining them, here are a few things to consider.
Size comparison: If you compare the population size of Sydney with a city in the UK, you would be looking at a city 5 times the size of Birmingham or a city 30% small than London.
Join expat groups: Meetup, Internations and British Expats offer ways of meeting up with other Brits in Sydney.
15. Moving to Sydney from Canada
There are lots of Canadians living in Sydney.  If you're considering making the move from Canada here are a few things to consider.
Size: If you compare the size of the population of Sydney with a city in Canada, then you would be looking at a city slightly smaller than Toronto.
Expat groups: If you want to find fellow Canadians in Sydney, have a look at  Internations and Network Canada.
16.  Moving to Sydney from the United States
There are many Americans living in Sydney.  If you're considering making the move from the States to Sydney, here are a few bonus tips:
Size: If you compare the population size of Sydney with a city in the States, you would be looking at a city which is mid-way in size between New York and Los Angeles.
Expat groups: Meeting up with fellow Americans who have been living in Sydney for a while can greatly assist the integration process.  Sites such as Meetup, Internations, Facebook and Sydney Expat Club will help you connect with people from back home.
Read out full guide on Moving To Australia From The UK.
Hopefully, the tips and costs above are helpful. If want to get started pricing out how much it will cost you to move to Sydney you can start by comparing moving quotes here.