Moving internationally can one of the the most or least stressful things you ever do. One key step to finding the right moving company is to get multiple quotes. You can start now by using the quote form above.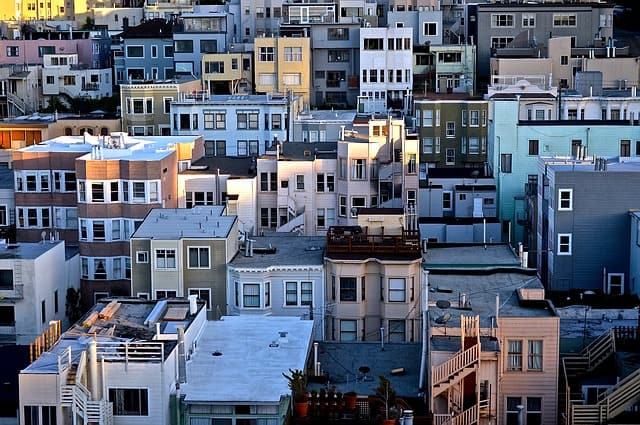 When you do, you should consider asking each company some or all of the 12 questions listed below to make sure the company you pick is offering you all the services you expect and need.
1. Do you offer door-to-door service?
While this might seem a bizarre question to ask, it's actually one of the most important.
International movers should offer a complete door-to-door moving service, whereas international shippers may only offer shipping between two ports.
This is extremely important to know when comparing costs between companies. Shippers will almost always look cheaper, but can be more of hassle as you will have to arrange getting your goods to and from ports.
Movers on the other hand will take care of all this for you, for a price of course.
2. What type of insurance do you offer?
If your moving company does not offer insurance, run. All reputable movers will have insurance. However, it's very important you understand what their insurance does and does not cover.
For example, if you go with a shipping company it might only cover your goods while in transit but not while being loaded/unloaded in port.
Or a policy might cover damage to your goods, but not theft and/or loss.
Finally, always be sure to check the coverage amount, if the maximum amount of coverage is $10,000 USD and you're moving $100,000 USD worth of household goods, you could be in for nasty surprise if something goes seriously wrong.
3. Is packing included in the price?
When moving internationally you might be tempted to save money by doing all the packing yourself.
However, you're generally advised not to do so. The reason isn't simply that moving companies are trying to get more money out of you (although it sure it doesn't hurt).
It's that most governments require a manifest or declaration of household goods and effects to be included along with your possessions. This is designed to help combat the movement of illicit or illegal goods.
Moving companies can provide you with a declaration of household goods to speed your stuff through customs, but to do this they need to pack your goods for you. If not they could be held liable for anything illegal you might be shipping.
Therefore, it's important you know whether or not packing is included with your quoted price as it can add significantly to the cost.
Finally, while unpacking is not required by customs, you might want to ask about it as well if you don't want to unpack things yourself.
4. How will my goods be shipped?
It is important that you have a clear idea just how your goods will be shipped. For moves just across the border it might just be a simple truck. However, for more complex moves overseas it can involve truck to port to ship to port to train and back to a truck again.
The shipping method will affect both the cost and speed (see below) of your move. Moreover, the more times your goods are moved on or off a different mode of transportation the higher the risk of damage. Ideally, you want to use as few modes as possible while also taking into account cost and speed.
5. How long will the move take?
Different companies will have different moving fleet capacities and capabilities. Some can deliver goods on exactly the schedule you want and others will give you a range of options you can choose from.
While a custom option sounds like a no-brainer, just be aware that it can be a lot more expensive. Companies that offer pre-determined delivery days normally do so because they group shipments together which significantly reduces costs.
The mode of transport will also determine the price you pay. Moves within a continent can generally be done by truck or train whereas those overseas will almost always involve ships. You can move good by air but the costs would be prohibitively expensive.
Goods by land can be moved as fast as the trucks/trains can drive, whereas shipments by boat can take several weeks if moving to the other side of the world.
6. Do you handle the entire move or will it involve multiple companies?
Very moving companies can handle all destinations. However, most international movers have partnerships with other companies for moves they can't fulfill themselves. For example, relatively few moving companies operate container ships which are a necessity for moves overseas. So they will have to partner with a shipping company for sea based part of the moving process.
There's nothing inherently wrong with multiple companies being involved and in fact may be unavoidable if you're moving to somewhere out of the way. Nevertheless, any reputable moving company should explain what companies will be responsible for each leg of the voyage.
Make sure your read reviews and of all the companies and understand what insurance coverage each of them offer you on each leg. Moves within Europe or within North America can usually be handled by one company whereas ones between continents will usually involve more than one.
7. What moving associations and organizations does your company belong to?
While belonging to an international moving association or organization is no guarantee of a good moving company, it is a very good signal. Probably the biggest and best respected is the International Association of Movers (IAM) which has over 2,000 members worldwide.
Other well respected groups include the Fédération Internationale des Déménageurs Internationaux (FIDI), British Association of Removers (BAR) and European Relocation Association (EuRA).
Most of these groups have minimum standards for members and will kick out companies that do not meet them. Generally speaking, the more organizations a company belongs to, and the longer it has been with them, the better.
8. What kind of packing materials do you use?
Obviously you want to make sure your household goods get to the other end of the move intact and undamaged. Therefore, it's a good idea to understand what types of packing materials a company will use for your move.
Increasingly, companies are offering reusable packing material which is much more environmentally sustainable (not to mention lower cost) than one off use materials.
So it's a good idea to find out if your moving company can reuse the materials they use on your move. Better yet many companies will even pick these up from you at no cost, which save you time and hassle trying to dispose of unwanted boxes and bubble wrap.
9. Can I track my goods in real-time?
Until a few years ago, you would often have little to no visibility on where your stuff was in the moving process at any given time. However, with the internet and GPS it's now becoming much more common to be able to track your goods in real or near real time, using the internet or app on your phone.
This can give you peace of mind to know your stuff hasn't fallen off the back of a truck or into the sea.
10. Do you have experience handling [X]?
All reputable movers will have experience moving basics like, furniture, clothes, books, kitchen appliances etc. These days it's also quite common for movers to have experience moving vehicles such as cars or motorcycles and common pets such as cats and dogs.
However, if you have valuable and/or unusual items you should definitely check that they can handle them as well. This could anything from a wine collection to antiques to classic cars to rare and exotic pets.
Many specialist moving and shipping companies for virtually any item you may have. So it may make sense to split up your move between your standard household goods and other items if you have any concerns or worries about getting them to their destination without issue.
11. Will my goods be stored for any period of time? If so, how?
When making a move overseas your good may have to be put in a warehouse while waiting to be loaded onto a ship. Moreover, they may need to wait in port while being unloaded and may have to be stored in a warehouse before clearing customs.
Therefore, it's important you understand how your goods will be stored (e.g. inside vs outside). Good movers will take into account different storage conditions and make sure your goods are protected accordingly.
Additionally, you may also want to store some of your goods in your home country, if the move will be temporary, and/or store some goods on the other end while looking for accommodation. In any case, be sure to ask your mover if they offer additional storage services and how much it costs.
12. Can I talk to previous clients?
Finally, if you want to be extra sure about any international moving company ask them if you can speak to any previously satisfied clients.
Hopefully, they can provide you with a few people to talk to. Obviously, you'll want to read online reviews to be extra sure but this can allow you to ask specific questions to people who've been through a similar move to the one you're above to do.
You can get started on your international moving quote now, by simply filling in the quote form at the top of this page. You'll then be matched with up to 6 moving companies.