Looking for an international shipping company? The companies listed below are the 20 largest international shipping companies in the world.
If you're moving internationally and would like to compare companies, please use the form above.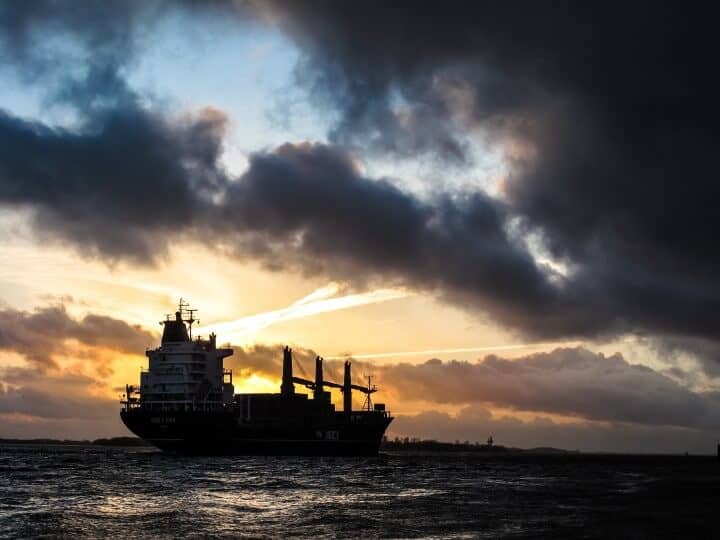 The biggest companies are based on data from Alphaliner, which keeps track of the capacity of world container ship fleets based on twenty-foot equivalent units (TEUs). Basically, this is how many twenty-foot shipping containers a company can carry at any given moment.
We've also included data about where companies are based, when they were founded, their total worldwide revenues, and the number of employees.
1. Mediterranean Shipping Company S.A. (MSC)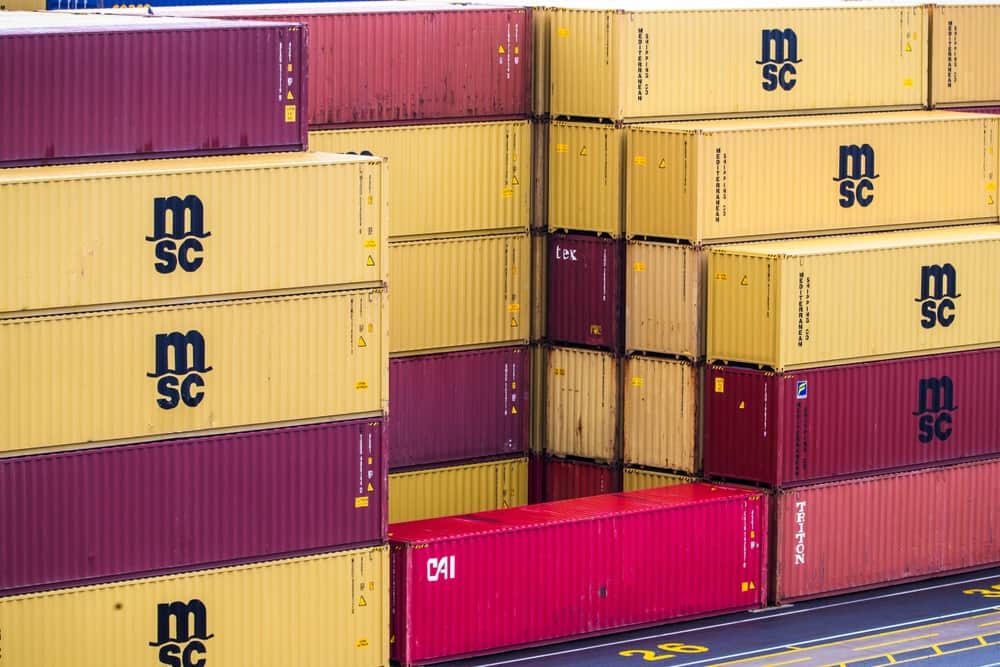 TEU: 4,572,036
HQ: Geneva, Switzerland
Founded: 1970
Revenue: $28.2 Billion (USD)
Employees: 150,000
Mediterranean Shipping Company S.A. (MSC) is the largest privately owned shipping company in the world. They have 675 offices in 155 countries around the globe and call at a total of 520 different ports.
Their total fleet consists of 730 container vessels, including the 4 largest container ships in the world, each of which can handle over 19,000 twenty-foot containers.
Mediterranean Shipping Company Reviews
2. A.P. Moller–Maersk Group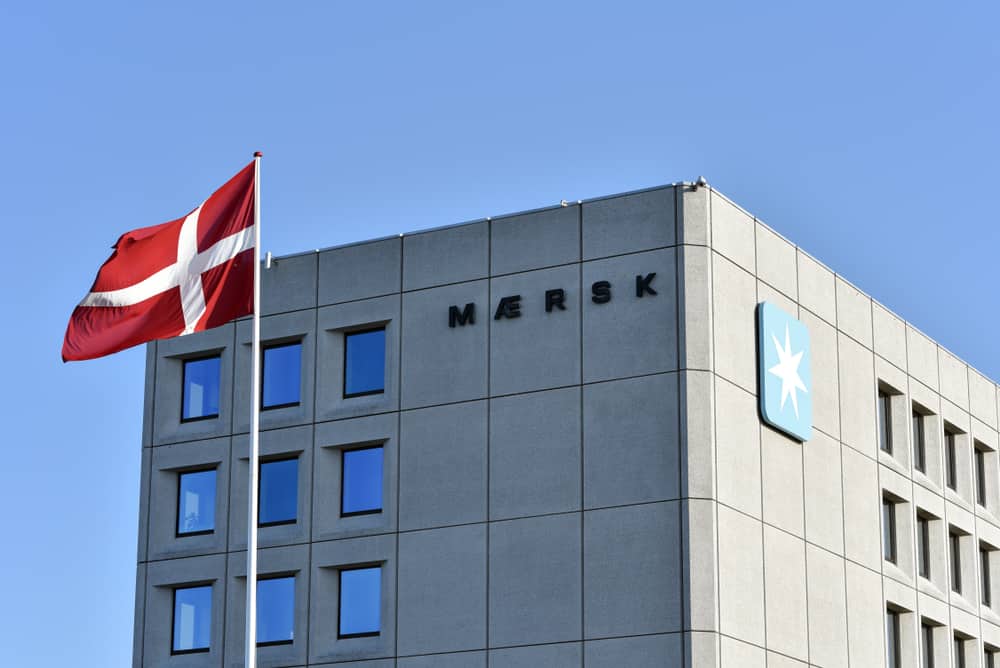 TEU: 4,255,710
HQ: Copenhagen Denmark
Founded: 1904
Revenue: $106 Billion (USD)
Employees: 100,000+
A.P. Moller–Maersk Group's largest operating unit is Maersk Line, the world's largest overseas cargo and freight carrier. They have over 900 subsidiaries and offices in 130 countries worldwide, and operate 711 container ships.
They estimate they ship $675 billion worth of goods each year, almost as much as the GDP of Switzerland. Their Triple-E vessels can hold 18,000 twenty-foot containers and their current fleet has 5 of these vessels in active service.
3. CMA CGM Group
TEU: 3,384,710
HQ: Marseille, France
Founded: 1978
Revenue: $55.97 Billion (USD)
Employees: 130,000
CMA CGM Group is the world's third-largest shipping company. They have a fleet of 599 vessels that call at 420 ports in 160 countries. In total, they have 755 offices around the globe.
Their largest ship is the CMA CGM Georg Forster which can handle 18,000 twenty-foot containers. Their name is a French acronym that stands for "Maritime Freighting Company – General Maritime Company".
4. China Ocean Shipping (Group) Company (COSCO)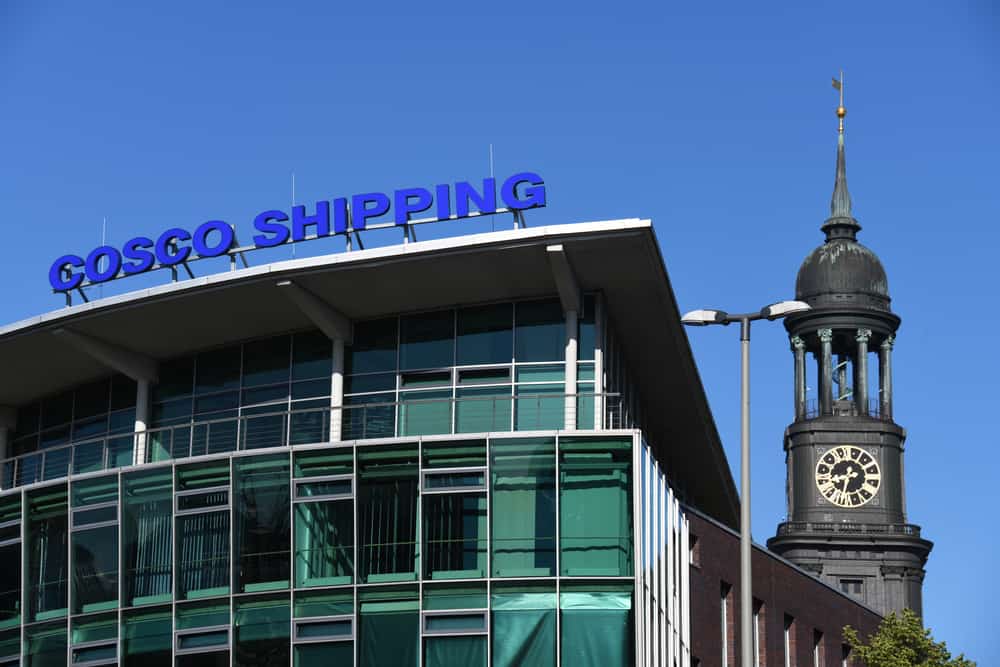 TEU: 2,863,660
HQ: Beijing, China
Founded: 1961
Revenue: $10.2 billion (USD)
Employees: 17,000
Following its takeover of China Shipping Container Lines (CSCL), COSCO is now the world's 4th largest shipping company, the largest shipping company outside of Europe and one of only 4 companies that has a total capacity above 2 million TEU.
COSCO now owns 5 of the top 10 biggest container ships, each of which is able to handle 19,000 twenty-foot containers. In total, the group has 462 vessels, of which 285 are container ships. They have 224 corporate offices in China and other countries and over 400 customer service offices around the world.
5. Hapag-Lloyd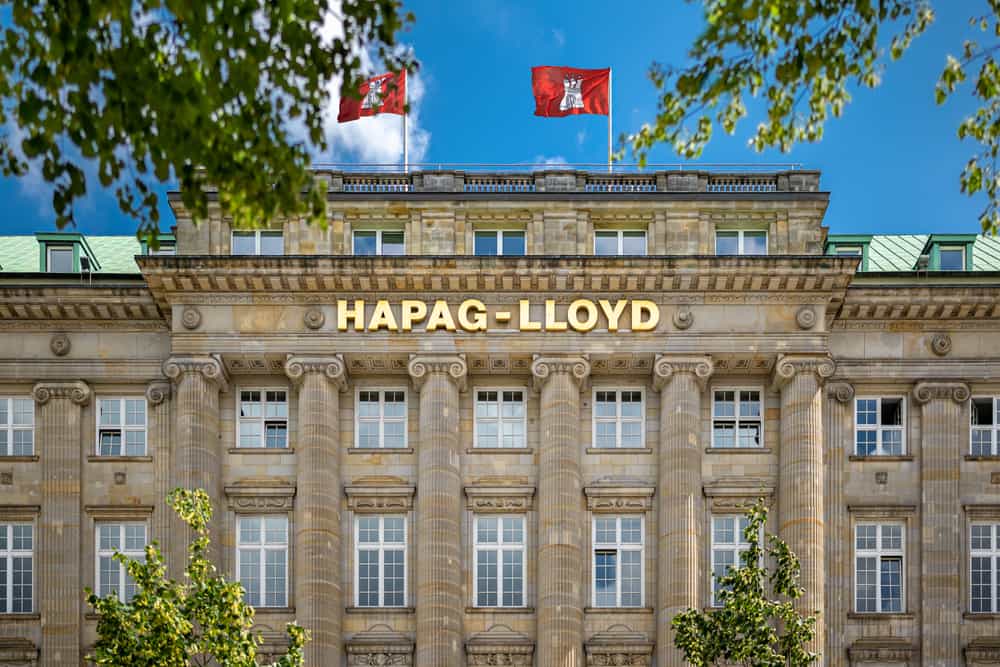 TEU: 1,733,452
HQ: Hamburg, Germany
Founded: 1847
Revenue: $26.36 billion (USD) (estimate)
Employees: 14,500
Hapag-Lloyd operate 249 modern container ships that call at 350 ports in 117 different countries worldwide. Each year they ship 11.9 million TEU worth of containers. Their 400+ offices are located in 137 countries.
In December 2014, they merged with Chile's CSAV to form one of the largest shipping companies in the world. Their biggest ships are capable of carrying 13,000 TEU worth of containers.
6. Evergreen Marine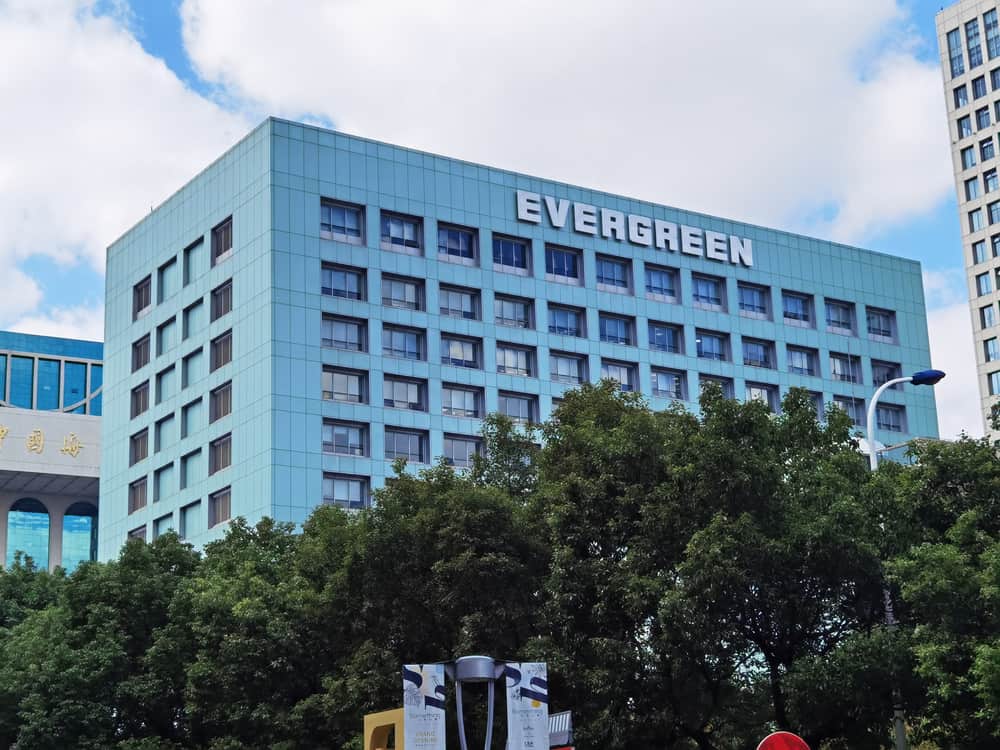 TEU: 1,636,837
HQ: Taoyuan City, Taiwan
Founded: 1968
Revenue: $5.2 billion (USD)
Employees: 10,500
Evergreen Marine's Evergreen Line is the world's 6th largest container shipping company. They currently operate over 208 ships, which call at 240 ports worldwide in 80 different countries.
Their largest ships are the 8,500 TEU L-type container ships which are considerably smaller than the biggest ships from competing firms. However, they have adapted them to reduce fuel consumption and greenhouse gas emissions.
7. Ocean Network Express (ONE)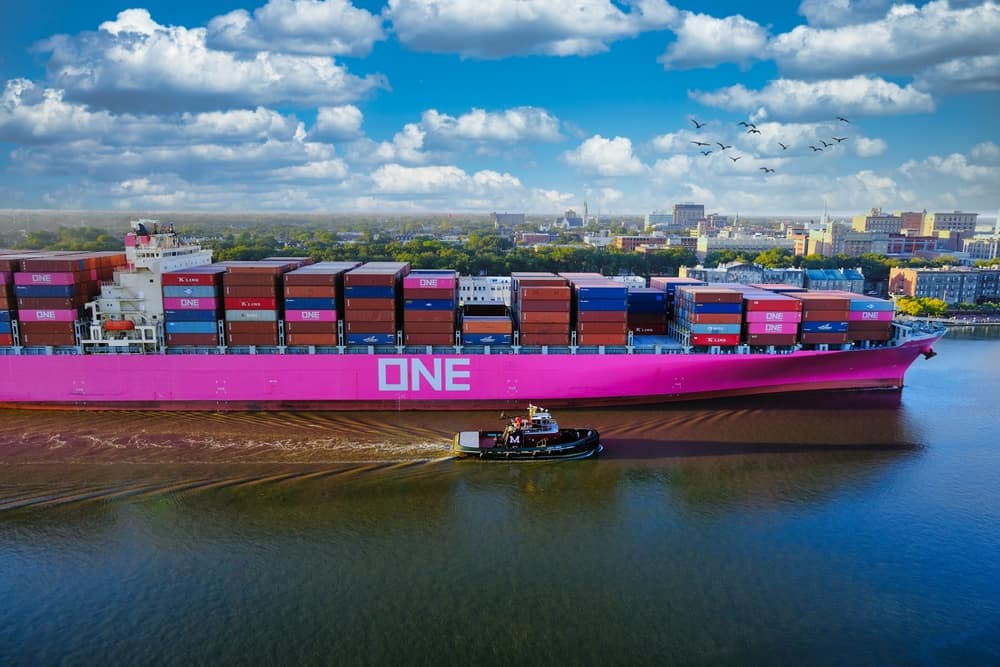 TEU: 1,527,159
HQ: Tokyo, Japan and Singapore
Founded: 2017
Revenue: $30.1 billion (USD)
Employees: 14,000
Ocean Network Express is a new Japanese shipping company that emerged by integrating 3 major Japanese companies: Mitsui O.S.K. Lines, Ltd. (MOL), Nippon Yusen Kabushiki Kaisha (NYK Line), and Kawasaki Kisen Kaisha (K Line).
Their fleet includes 205 vessels, of which 35 are considered super-large, capable of transporting up to 20,000 TEUs. The company services a network that covers over 120 countries worldwide.
8. Hyundai Merchant Marine (HMM)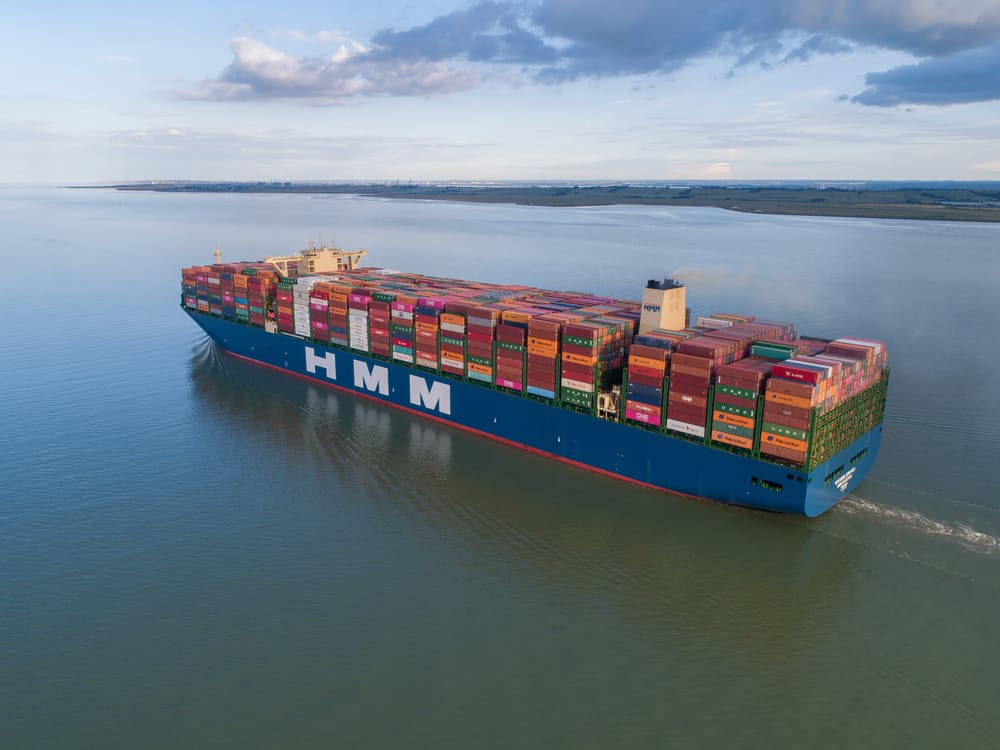 TEU: 818,063
HQ: Seoul, South Korea
Founded: 1976
Revenue: $4.9 billion (USD)
Employees: 1,678
Hyundai Merchant Marine is part of the Hyundai Group. They currently operate 76 state-of-the-art vessels, serving 50 sea routes at over 100 ports of call.
The company has 4 international headquarters, 27 subsidiaries, 76 branches, 5 overseas offices, and 10 liaison offices.
9. Yang Ming Marine Transport Corporation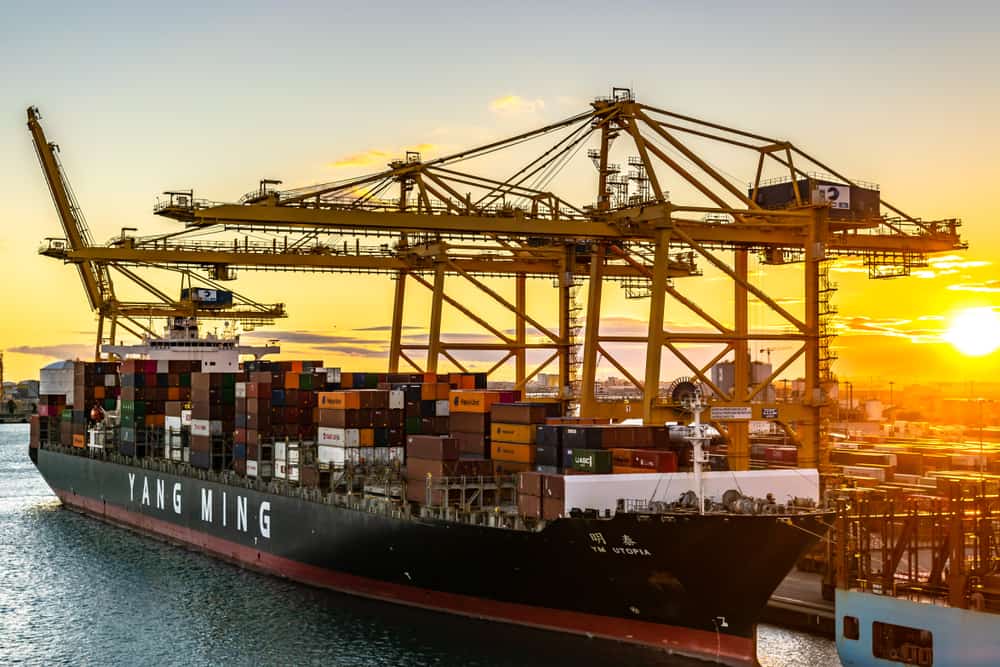 TEU: 707,354
HQ: Keelung, Taiwan
Founded: 1972
Revenue: $10.8 billion (USD)
Employees: Unknown
Yang Ming Marine Transport Corporation currently operates 94 vessels with container ships being the main focus. Their operating capacity is 716,000 TEUs. Their core values are: "Teamwork, Innovation, Honesty, and Pragmatism."
They operate exclusive terminals in the following locations: Keelung, Kaohsiung, and Taipei Harbors in Taiwan; Los Angeles and Tacoma in the United States; Antwerp in Belgium and Rotterdam in the Netherlands. They also cover more than 170 service points in over 70 countries worldwide.
10. Zim Integrated Shipping Services (ZIM)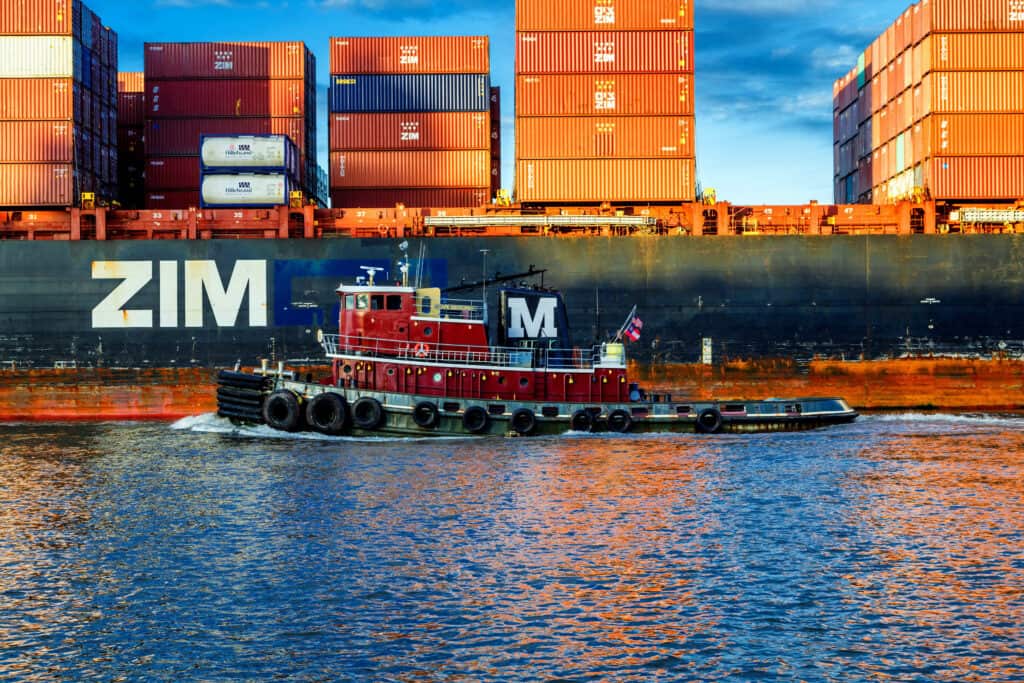 TEU: 430,541
HQ: Haifa, Israel
Founded: 1945
Revenue: $3.7 billion (USD)
Employees: ~4,200
Zim Integrated Shipping Services is the largest shipping company in Israel. In 2018, they carried 2,914,000 million TEUs, using their fleet of 139 vessels.
Zim calls at over 180 ports of call throughout the world and offers 70 lines and services. In recent years, they've been expanding into China with 1​0 offices and hundreds of employees and are also investing in IT, spending over $100 million in recent years.
11. Wan Hai Lines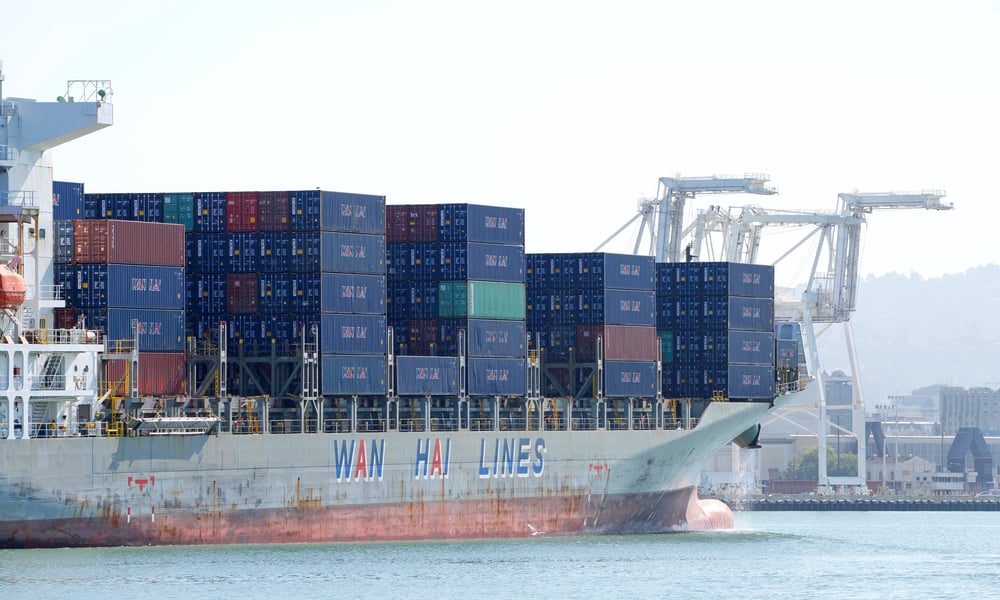 TEU: 430,541
HQ: Taipei, Taiwan
Founded: 1965
Revenue: $9.92 billion (USD)
Employees: ~5,000
Wan Hai Lines was originally founded as a log transportation company, but since 1976, it has transformed itself into a full-container vessel shipping company.
Wan Hai is the only carrier in Taiwan with exclusive terminals in the northern, central, and southern regions of the island (Keelung, Taichung, and Kaohsiung). It currently operates 20 routes, of which 15 call at major international commercial ports. Their fleet numbers 147 vessels.
12. Pacific International Lines (PIL)
TEU: 297,163
HQ: Singapore
Founded: 1967
Revenue: $5.8 billion (USD)
Employees: 18,000
PIL is the second largest shipping company based in Singapore and is one of the largest ship owners in Southeast Asia. They operate 91 modern vessels that call at over 500 locations in nearly 100 countries across the globe.
PIL container lines currently operate from the Far East to Europe, the Black Sea, Canada, the Indian subcontinent, the Red Sea/Gulf, Africa, Australia, New Zealand, Latin America, and the West Coast of the USA.
13. Shandong International Transportation Corporation (SITC)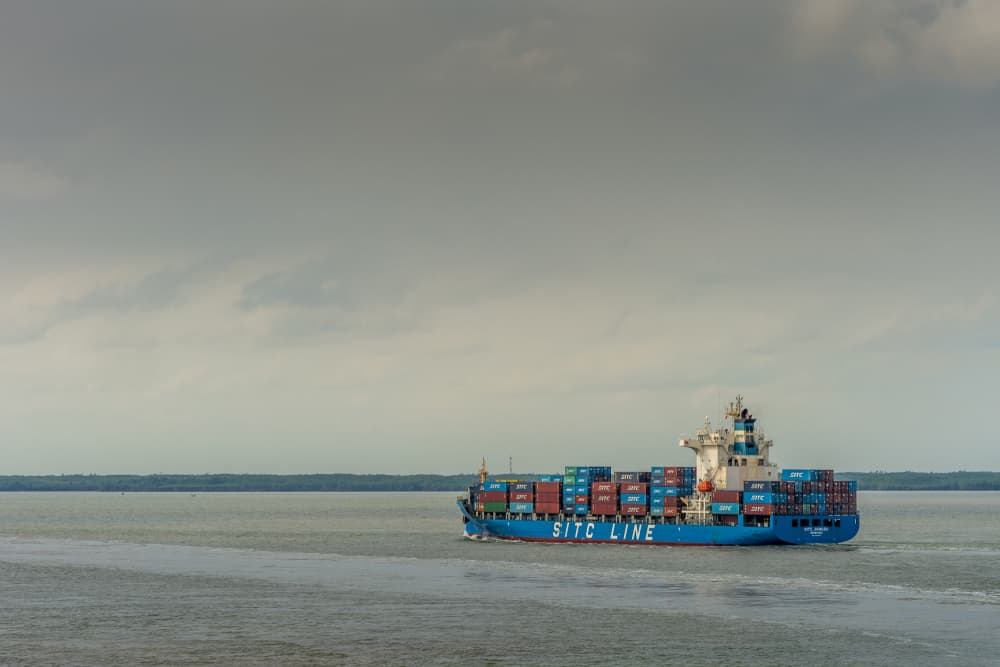 TEU: 157,699
HQ: Hong Kong
Founded: 1991
Revenue: Unknown
Employees: Unknown
SITC is a Chinese company that operates primarily in Southeast Asia. They service about 60 key ports in China, Hong Kong, Japan, Vietnam, Taiwan, Korea, Thailand, the Philippines, Cambodia, Indonesia, Malaysia, and Singapore.
By employing their fleet, consisting of 106 vessels, they provide high-quality and all-year-round shopping services.
14. Korea Marine Transport Corporation (KMTC)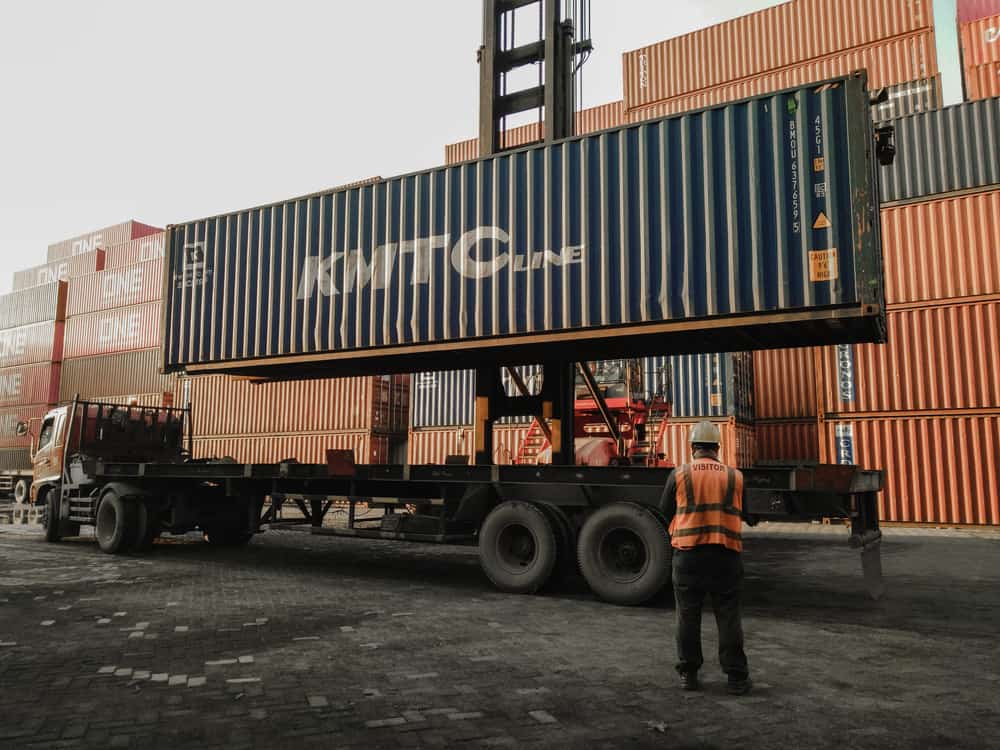 TEU: 150,429
HQ: Seoul, South Korea
Founded: 1954
Revenue: $3 billion (USD)
Employees: 500 – 1,000
KMTC takes pride in being one of the most punctual sea freight services in the world. It is another Southeast Asian shipping provider that operates in more than 22 countries. They also service the Middle East and connect it to important hubs such as Hong Kong, Busan, Singapore, and Tokyo.
KMTC's total TEU capacity is over 100,000 TEUs spread out amongst their 66 vessels.
15. IRISL Group
TEU: 143,468
HQ: Tehran, Iran
Founded: 1967
Revenue: $26.1 billion (USD)
Employees: 7,000
IRISL is the biggest container shipping company in the Middle East. Even though they were sanctioned by the EU, UN, and USA for aiding Iran's nuclear programs, they still emerged high on Alphaliner's list.
Their current fleet numbers 33 vessels and is being constantly enlarged.
16. Unifeeder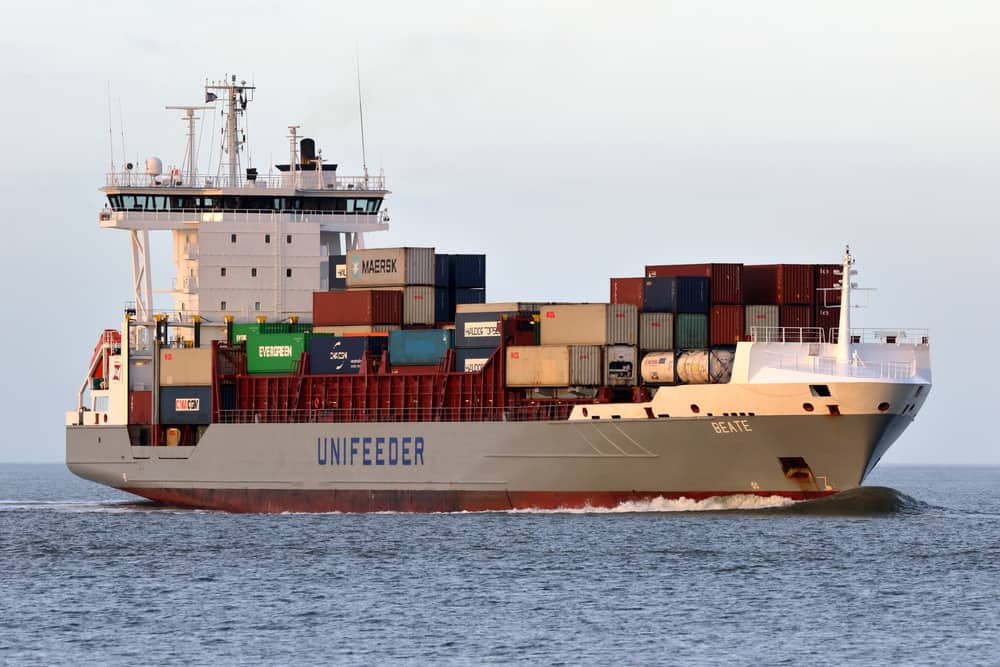 TEU: 137,531
HQ: Aarhus, Denmark
Founded: 1977
Revenue: $1.3 billion (USD)
Employees: ~1,100
Unifeeder is considered the biggest shortsea and feeder European network having access to niche ports in Europe, Africa, and Asia. Even though the company operates through short-haul container traffic, it's still one of the top in terms of annual TEU transport.
Unifeeder's fleet numbers 84 vessels that make about 8,000 calls at 46 ports annually.
17. X-Press Feeders Group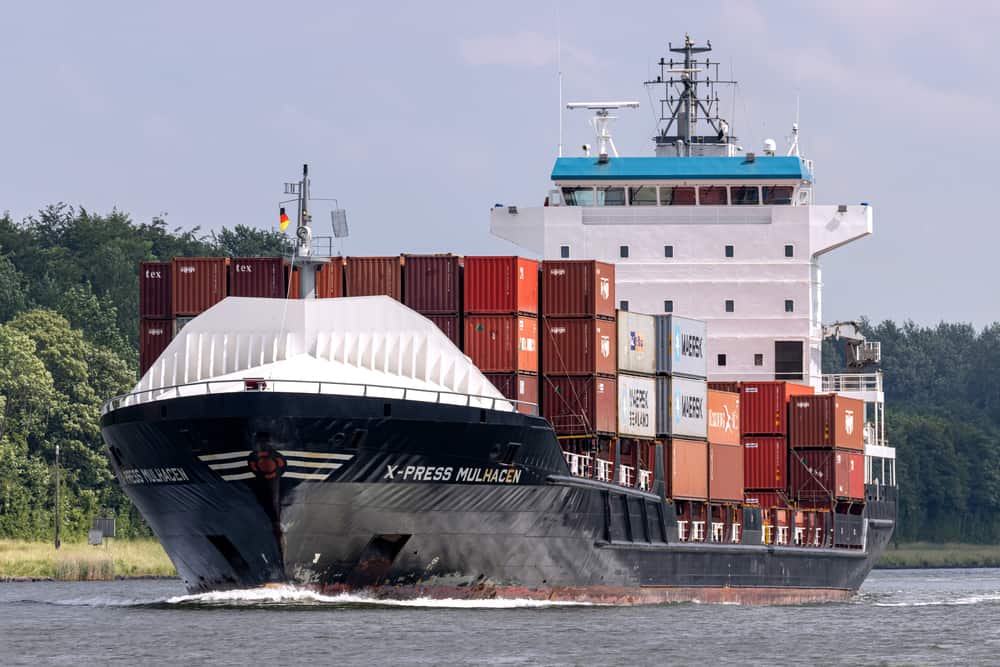 TEU: 136,459
HQ: Singapore
Founded: 1972
Revenue: $1 billion (USD)
Employees: 300+
X-Press Feeders claims to be the largest independent common carrier in the world. They operate throughout Asia, the Middle East, the Caribbean, Central America, the Mediterranean, and North Europe.
In 2015, their annual throughput was estimated to be 4.8 million TEUs. What sets them apart is that they do not own, lease, or operate any containers and provide transportation services only to container operators.
18. Zhonggu Logistics Corporation
TEU: 123,020
HQ: Shanghai, China
Founded: 2003
Revenue: $2 billion (USD)
Employees: ~2,000
Shanghai Zhonggu Logistics Co., Ltd. main focus is on services of a logistics nature exclusively for the Chinese market. They provide domestic waterway transportation, international shipping, domestic ship management business, international shipping auxiliary business, and other services.
Aided by their network of road and rail services and warehouses in China, Zhonggu Logistics Corp is ranked first in China's private container shipping companies with a fleet of 100 vessels.
19. TS Lines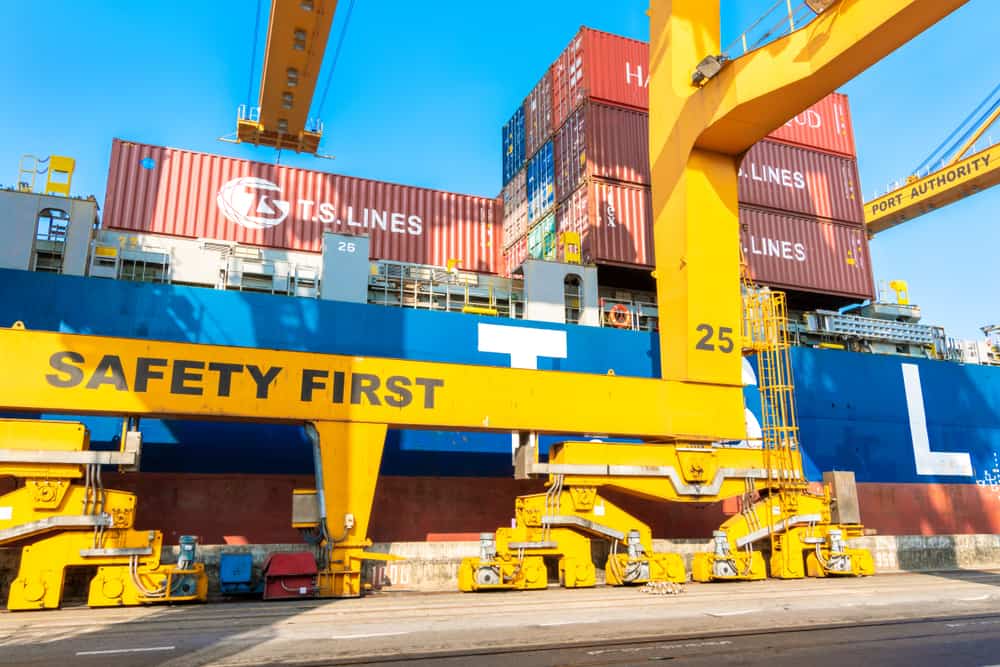 TEU: 108,114,117
HQ: Taipei, Taiwan
Founded: 2001
Revenue: $158 million (USD)
Employees: 51
Being a relatively new company, TS Lines has managed to expand from its Chinese market to all over the world. Today, they call ports in North America, East Africa, Asia, Europe, and Australia, covering 15+ countries.
Their current fleet stands at 50 vessels. Their annual cargo volume is aimed at 1.9 million TEU and they expect a yearly increase of 11%.
20. Antong Holdings (QASC)
TEU: 89,800
HQ: Quanzhou, Fujian, China
Founded: 2003
Revenue: $1 billion (USD)
Employees: ~1,000
Antong Holdings ranked last on this list with their sea freight fleet comprised of 91 vessels. The company is one of the largest sea shipping operators in South and East Asia.
Antong Holdings' service scope covers everything from shipping services and warehousing logistics to international cold chain logistics. They incorporate trade, transportation, finance, and technology in one to provide customers with unique integrated services.
Visualization Of The Top 10 Largest Container Shipping Companies

Note about data: The data provided above comes from each company's website and was accurate at the time of publishing (December 2022). Since many of the companies are privately owned we could not get complete data for all of them.