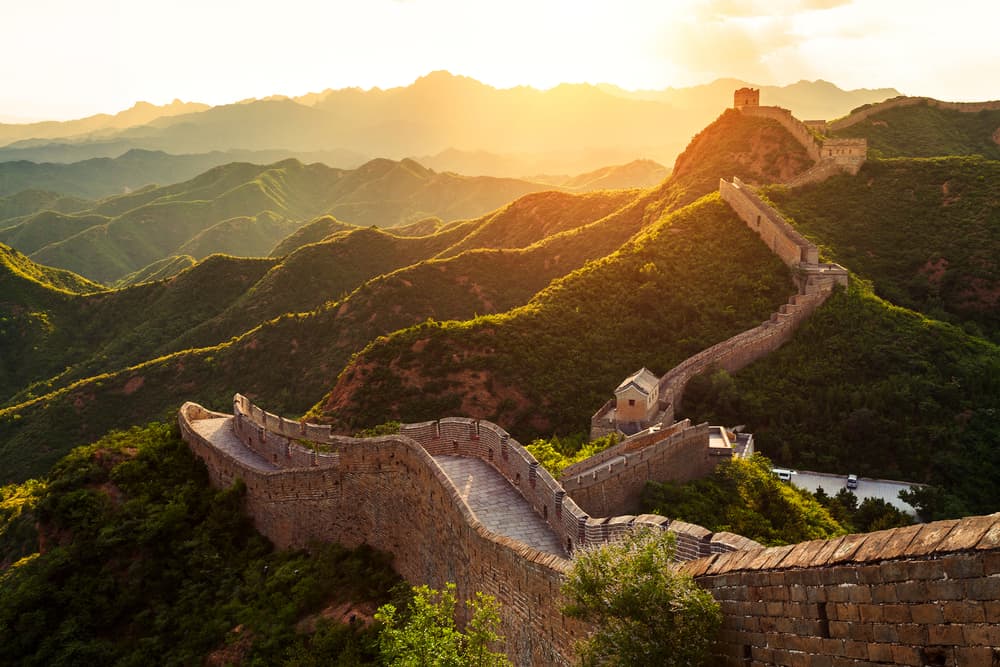 The People's Republic of China has a population of more than 1.4 billion people – the second largest of any country in the world (after India). China is also the third largest country in the world by land mass. China's recorded history goes back over 4,000 years making it the world's oldest continuous civilisation. China has an incredibly diverse landscape with mountains, forests, deserts, coastlines and thousands of rivers. Its economy has grown dramatically in the last 20 years but is currently suffering due to its strict COVID lockdowns.
If you are considering moving to China, the various costs listed below will help you make an informed decision on what costs are involved when moving and living in this part of the world.
Quick China Facts:
Population: 1,452,083,871 (October 2022)
Official Language:Mandarin or Putonghua is the official language of China. Cantonese or Yue and Xiang or Hunanese are also spoken in China.
GDP Per Capita:US$11,800 (2022 estimate)
Pigs: Pork plays a big part in the Chinese diet. Half of the world's pigs are in China and to save too much land being devoted to pig farming, the Chinese have come up with new way farming. The first 26 storey concrete building has been opened in Ezhou and it will house 3,600 pigs, plus their litters.
Currency: Chinese Yuan (CNY) or Renminbi (RMB) which means "people's money (CNY/RMB/¥). As of 2022, ¥1 = £0.12. $0.14 USD, €0.14, $0.19, CAD, $0.22 AUD.
1. Moving and Shipping Costs to China
Here are some sample container shipping rates to China from various countries around the world. (all prices in USD)
Also see: 30 Best International Moving Companies in China
2. China Housing Costs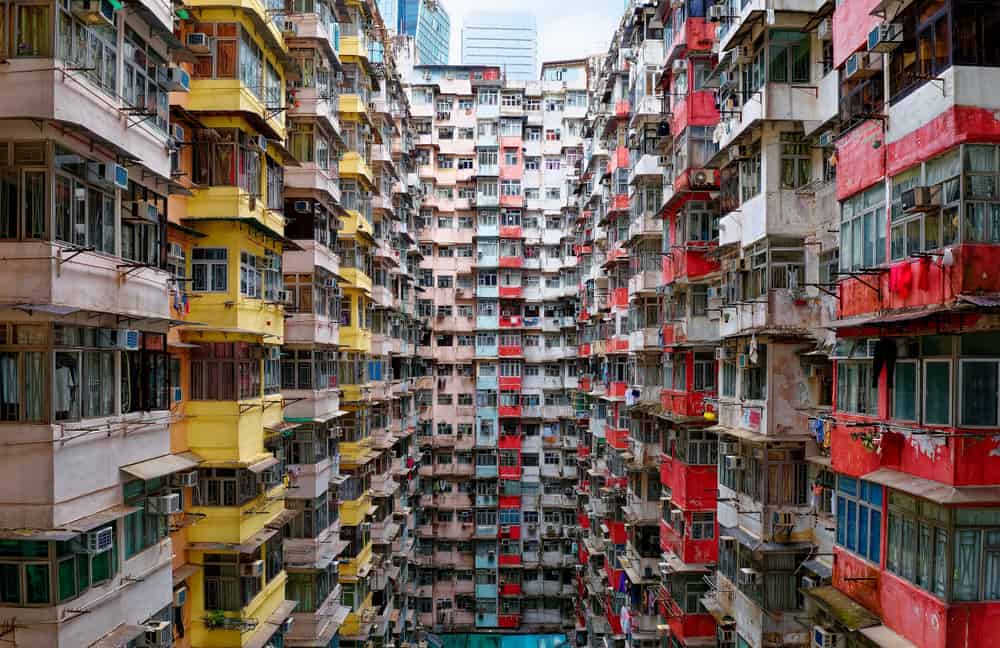 Housing costs in China are inexpensive compared with other countries. Over 20 years, China has achieved substantial development in technology and manufacturing that has contributed immensely to the growth of GDP per capita. What China has today is 15 times more than in 1995 and 35 times more than in the 1980s. Almost half of China's population live in rural areas and the lower prices of commodities suit their livelihood. On the other hand, steady increases in income and salaries, especially in the cities, have created a sense of consumerism among the middle class who want to enjoy a lavish lifestyle.
Monthly Rental Prices in China
1 bedroom apartment in City Centre: CNY2,000.00–10,000.00
1 bedroom apartment outside the City Centre: CNY1,200.00–6,000.00
3-bedroom apartment in City Centre: CNY4,000.00–25,000.00
3-bedroom apartment outside the City Centre: CNY2,500.00–14,000.00
Price per square metre to buy in City Centre CNY25,000.00–150,000.00
Price per square metre (10.7 square feet) to buy outside the city: CNY14,000.00–80,000.00
Source: NUMBEO
China Housing Cost Comparison
Below are how rents in China compare with other countries around the globe.
United Kingdom is 65.10% more expensive
United States is 147.33% more expensive
Canada is 74.85% more expensive
Australia is 75.36% more expensive
Germany is 38.06% more expensive
France is 26.32% more expensive
Italy is 7.98% more expensive
Spain is 7.63% more expensive
Source : NUMBEO
How to Save on Housing Costs
Share an apartment or house. Living with a roommate or flatmate is a good idea for saving on housing costs in China. Have a look at these websites for roommates or flatmates – Erasmusu, Expat, irrommates, The Beijinger, and Just landed.
Different areas – different prices. Housing prices in China differ depending on the area. The major cities are substantially more expensive than rural areas. Have a look at the following sites for ideas of where to live in this vast country – Life From a Bag, International Citizens, Fluentu and Internations.
3. China Food, Grocery and Restaurant Costs
Chinese food varies from area to area but either rice, noodles or mantou are always the main component of each dish. Variations on Chinese food exist in every country in the world, many of these don't do the food justice. Desserts do not form part of a traditional Chinese meal. Food and restaurants in China are much cheaper than most countries, although fine dining restaurants in the big cities are rapidly catching up with international prices.
Inexpensive Restaurant- CNY15.00 – CNY50.00
Domestic beer: CNY5.00 – CNY20.00
Coke/Pepsi: CNY2.90 – CNY6.08
1L of milk: CNY10.00 – CNY20.00
Loaf of Bread: CNY6.00 – CNY30.00
12 Eggs: CNY6.00 – CNY23.62
1kg Chicken Fillets: CNY14.00 – CNY50.00
1kg Beef: CNY50.00 – CNY120.00
1kg Apples: CNY5.00 – CNY22.05
1kg White Rice: CNY4.00 – CNY12.00
Source: NUMBEO
Below is how food and restaurant prices compare with other major countries in the world.
UK restaurants are 17% more expensive and groceries are 19.52% more expensive than in China.
United States restaurants are 10% more expensive and groceries are 80.88% more expensive than in China.
Canadian restaurants are 132.42% more expensive and groceries are 55.62% more expensive than in China.
Australian restaurants are 73% more expensive and groceries are 70.75% more expensive than in China.
German restaurants are 107.38% more expensive and groceries are 23.47% more expensive than in China.
French restaurants are 41% more expensive and groceries are 53.32% more expensive than in China.
Italian restaurants are 129.03% more expensive and groceries are 26.33% more expensive than in China.
Spanish restaurants are 27% more expensive and groceries are 3.66% more expensive than in China.
Source: NUMBE0
Bonus Tips for Cheaper Food, Restaurants and Groceries
Know your supermarkets: There's a great choice of supermarkets, local grocery stores and markets in China to shop at. Jinkelong has shops in most areas and is cheaper than Carrefour and Walmart but you're not likely to find any European foods there. Carrefour and Walmart are also present all over China and offer imported European food in the major cities. Jenny Lou's is another supermarket chain which stocks western style food, that's not say that you shouldn't eat Chinese while in China.
Find Cheap Eats: Have a look at the following sites for suggestions – Teachingnomad, Trip Advisor, Budget Restaurants in Beijing, Calculated Traveller, and Culture Trip.
4. China Alcohol Costs
Historically, the Chinese drank alcohol at celebrations rather than as a daily event. Drinking with a friend or colleague is thought to be a way to form and maintain social relationships. Drinking etiquette in China means that a guest's glass should never be empty. Alcohol is reasonably priced throughout China.
Bottle of imported beer at a restaurant/pub: CNY12.00 – CNY40.00
Pint (0.5L) domestic beer at a restaurant/pub: CNY5.00 – CNY20.00
Pint (0.5L) domestic beer at a supermarket: CNY3.00 – CNY10.00
Bottle of imported beer at a supermarket: CNY7.80 – CNY22.00
Mid-range bottle of wine at a supermarket: CNY40.00 – CNY200.00
Source: NUMBEO
How to drink for less in China
Keep an eye for flyers or adverts in newspapers that are advertising specials for the week. You'll also find that bars and clubs near universities generally sell cheaper alcohol.
There are many bars, pubs, and restaurants in the cities that have late afternoon/early evening happy hours. Have a look at these websites for ideas – Timeout Shanghai, Rachelgouk, Thatsmags, China Highlights, and SmartShanghai.
5. China Transportation Fares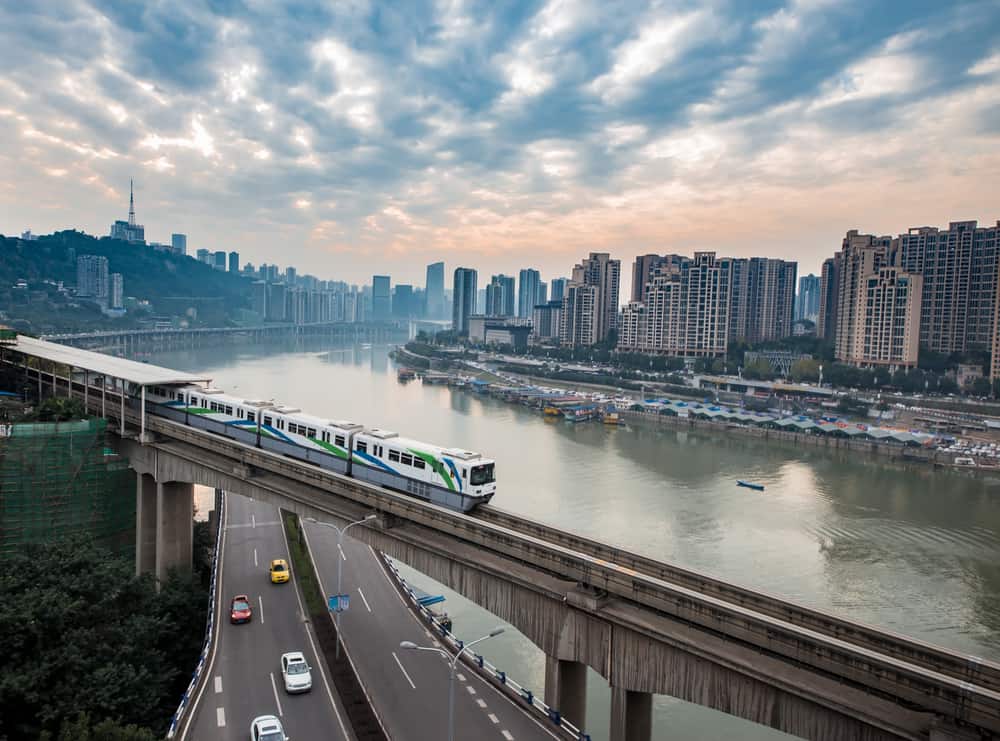 Public transport in China, consists of a mix of buses, trains, light rail, metro rail, railways, high speed train, long distance coaches and ferries. The transport system runs well in the cities, but public transport is sadly lacking in rural areas. The Chinese government were planning on building rural highways this year to try and connect various isolated rural areas but COVID may have delayed this initiative.
Below are some example ticket costs.
One-way ticket (Local transport) – CNY00 – CNY5.00
Monthly Pass, (Regular Price) – CNY 87 – CNY330.00
Taxi start (normal tariff) – CNY 00 – CNY16.00
Taxi 1km (normal tariff) – CNY 98 – CNY3.50
Source: NUMBEO
How to save money on public transport
China's rail and bus services are affordable even for long-distance travel.
Take a Didi Chuxing rideshare instead of travelling by taxi.
Buy a bicycle or rent one.
Walk
6. Cost of Internet in China
China has excellent fast internet. Sites like Facebook and Google along with other popular global sites are not available in China.
7. Cost of Clothing, Personal Items, Gym and Leisure
China's climate varies from region to region. South China has a tropical climate with heavy rain and hot temperatures, whereas the mountainous areas of South China have moderate temperatures. Similarly, Inner Mongolia and Tibet have very cold winters and strong winds. Eastern and Central China do not have extreme climates and are remarkably humid. The highest temperature recorded in Shanghai was 40.9C. The coldest recorded temperature was -38C in Harbin in January, China's coldest month. The average rainfall in China is 694.8 mm with the wettest month being July.
Below are some clothing prices, along with other useful prices.
Pair of Jeans (Levi's 501 or similar): CNY150.00 – CNY800.00
Summer Dress: CNY100.00 – CNY400.00
Running Shoes (Trainers): CNY350.00 – CNY800.00
Business Shoes: CNY300.00 – CNY1,200.00
Gym membership: CNY100.00 – CNY800.00
Movie (cinema) ticket: CNY35.00 – CNY80.00
Short Doctor's visit (15 mins): CNY217
Deodorant: CNY22
Shampoo: CNY25
Toilet Paper (4 rolls): CNY12
Source: NUMBEO and Expatistan
8. Cost of Owning a Car and Driving a Car in China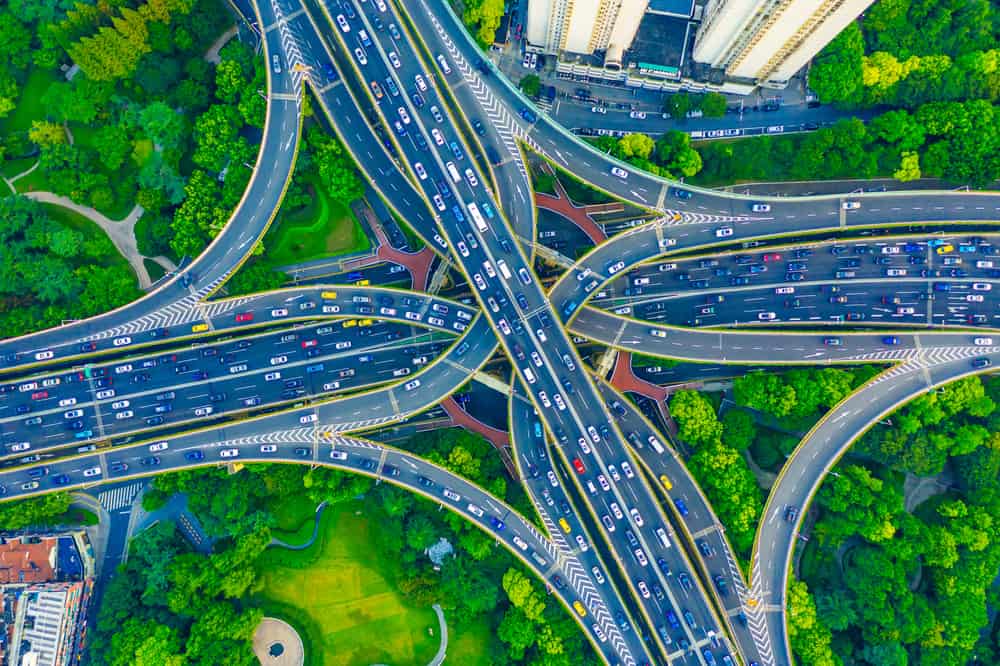 To drive in China, you need a Chinese driving licence. You need to be under 70, have a visa or residence permit and be in good health to obtain one. It's not the easiest of processes but if you're planning to be in China for a couple of years, it's worth the hassle. If you plan on buying a car, you need to get your Chinese driving licence first as you'll need this to register your vehicle. Nothing in China is straightforward and easy so be prepared.
China has some great road systems, especially in and around the major cities, and to and from major cities. Driving in China takes a little getting used to but that's the case when moving to most countries.
Below are sample costs of owning and operating a car in China:
Volkswagen Golf:CNY129,800.00 – CNY180,000.00
1 litre (¼ gallon) of gas (petrol): CNY68 – CNY9.00
Other fees (if any):The average monthly cost of owning and running a car in China is CNY1,700.
Source: NUMBEO, Travel China
Ways to save money driving in China
Need your car/vehicle moved to China? Then read our guide to Car Transport & Vehicle Shipping
9. Taxes in China
Non-residents pay between 3% and 45% of their Chinese earned income in tax, depending on their annual income. Have a look here for a comprehensive breakdown of the various taxes payable in China.
Property tax varies from province to province in China from between 0.4% and 1.2%. The standard VAT rate in China is 13% but various good and services attract lower rates of 9%, 6% and 0%.
10. Flight Costs from China
If you do make the move to China, here's approximately how much it will cost to fly to other major world cities based on the lowest, one-way fares from Skyscanner as of 2022:
London: CNY4,262
Paris: CNY4,962
New York: CNY6,096
Los Angeles: CNY4,913
Toronto: CNY 4,780
Dubai: CNY3,961
Sydney: CNY6,924
Melbourne: CNY7,110
Cape Town: CNY5,776
Hong Kong: CNY1,485
Other China Relocation Tips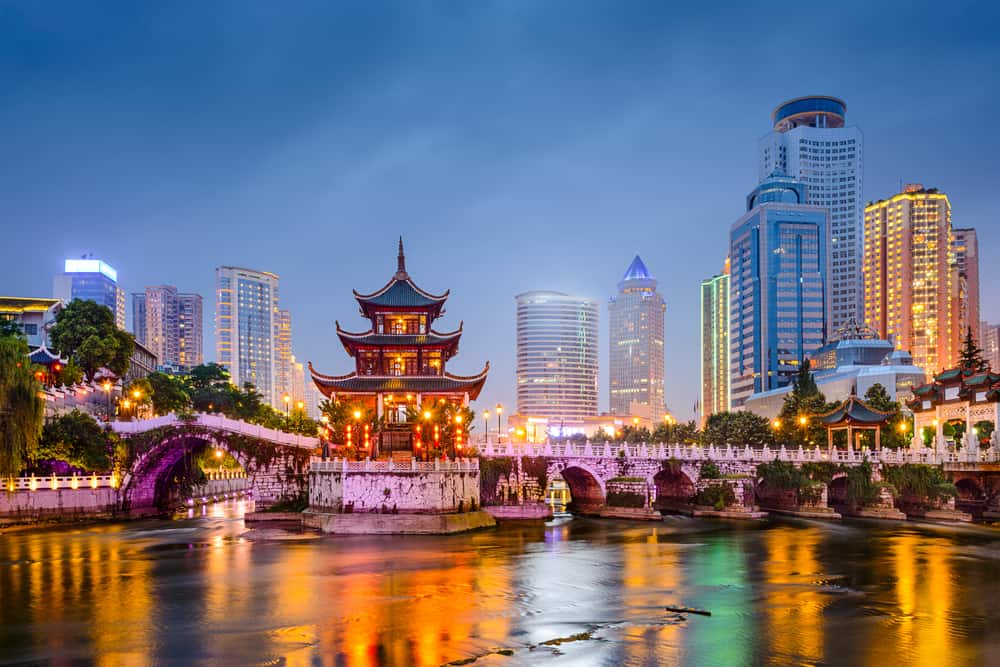 The above costs and prices should give you a good idea of the cost of living in China. However, perhaps the following extra tips will make your move go smoothly.
11. Relocating to China Alone
Moving to a new country can be stressful but moving alone to a totally new culture is not easy. Below are a few tips about settling in China.
12. Moving to China with a Family
China is a fascinating country with a long history. There's a lot for families to explore and enjoy.
13. Moving to China for Work
Moving to a new country for work is one of the most common reasons people choose to move. While it is possible to move without a job, it makes sense to ensure there are jobs in your field before you make the move.
Teachers and university lecturers are in high demand, including teachers who teach English as a foreign language. Other sectors that need experienced people include trade and commerce, IT and tech, writing/media, engineering, marketing, hospitality – hotels, bars, restaurants and general tourism.
Below are things to consider when moving for work:
Salary:The costs we outlined above should give you a rough idea, how much more you'll want to be making to make the move worthwhile. You can also check salary ranges on sites such as Glassdoor and Payscale.
How to find work: : If you want to have a job lined up before you move to Miami, but aren't sure where to begin, the following sites are good places to start: China Admissions, eChinaJobs, Prospects, JustLanded, and Internations. You may also want to Google recruiters in your industry, as they can often help land you some initial interviews as well.
14. Moving to China from Australia
Around 15,000 Australians living, studying, and working in China plus around 90,000 Australians living in Hong Kong. If you are moving from Australia to China and want to meet fellow Australians, consider the following.
Size comparison:China is 1,2 times bigger than Australia and its population is also bigger than Australia. The population of China is 1,412,360,000 whereas Australia's population is a mere 25,739,000.
Join expat groups:Join Australians in China through Meetup, InterNations, and Facebook.
15. Moving to China from Canada
There are around 300,000 Canadians living and working in China. If you are thinking of making the move, consider the following:
Size:Canada and China are approximately the same size in terms of geographical area. However, China's population is a massive 1,412,360,000 compared with Canada's small population of 38,246,000.
Expat groups:Connect with fellow Canadians in China through Meetup and InterNations.
16. Moving to China from the United Kingdom
There are around 38,000 Brits living and working in China. If you are moving thinking of joining them, consider the following.
Size: China is 39 times bigger than the UK. The UK has a population of 68,704,769 whereas China's population is a massive 1,412,360,000
Expat groups:Connect with fellow Brits in China through Meetup and InterNations.
Hopefully, the tips and costs above are helpful. If want to get started pricing out how much it will cost you to move to China you can start by comparing moving quotes here.