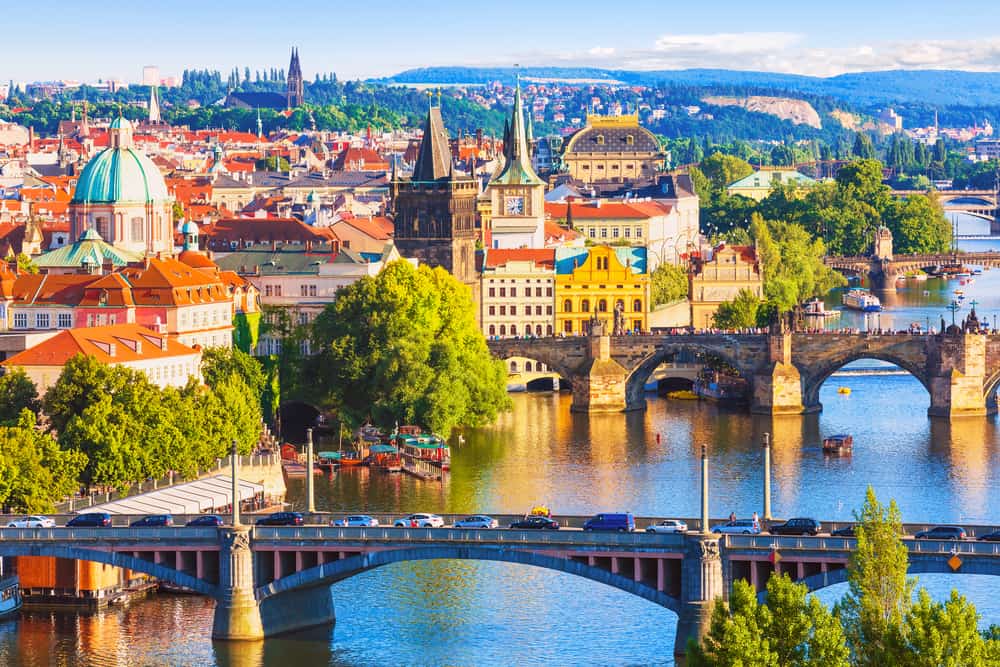 There's a reason why over half a million expats work and reside in the Czech Republic today. The country is famous for its rich cultural background and some of the benefits of living there include access to a top-notch healthcare system, reliable social security, great living standards, and a solid education system.
The country is situated in the heart of Europe, so there are tons of opportunities for travel and commotion. The capital, Prague, is the number one European tourist destination, so there are always interesting events happening around the city. Housing, unless in the city center, is also quite affordable.
The tables in this article display the lowest Czech Republic container shipping rates. Since the country is landlocked, prices for shipping to its cities are a bit limited (this is not the case for shipping from the Czech Republic).
With that said, we provide a quote tool that is located at the top of this page which allows you to get a custom door-to-door quote. Simply fill in your details and you're good to go.
Shipping Container Costs to the Czech Republic (Prague)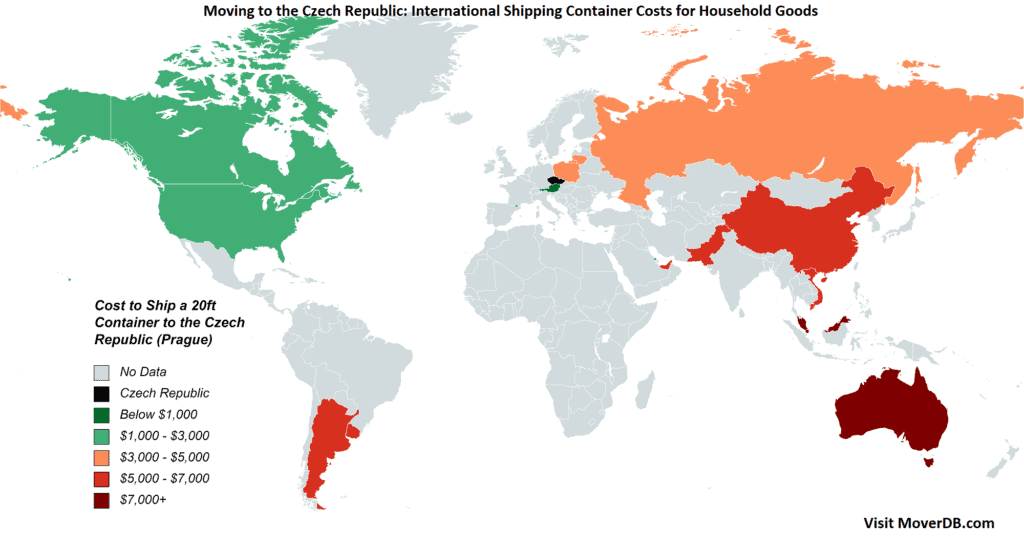 Shipping Container Costs from the Czech Republic (Prague)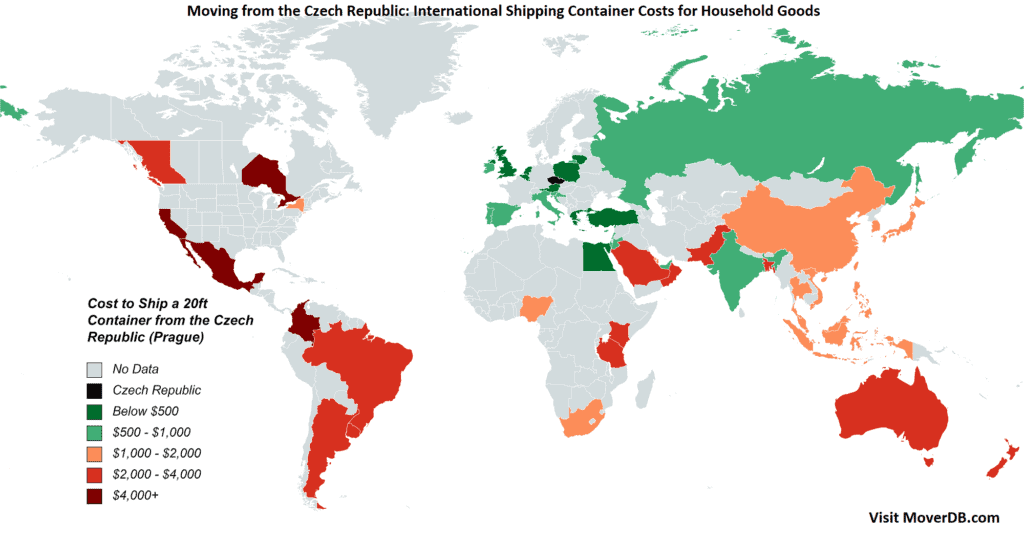 Notes about data:
All $ figures in United States Dollars (USD);
Rates accurate as of mid 2022;
The maps in this article were created using https://www.mapchart.net. You are free to share the maps so long as you provide an attribution link back to MoverDB;
The rates above are estimates only and may have changed since the time this article was published (June, 2022). They are based on the lowest estimated rate from either https://www.icontainers.com or https://www.freightos.com;
To get a more accurate idea of the cost for you, please use the quote form at the top of this page;
Please also see our guide to international container shipping.