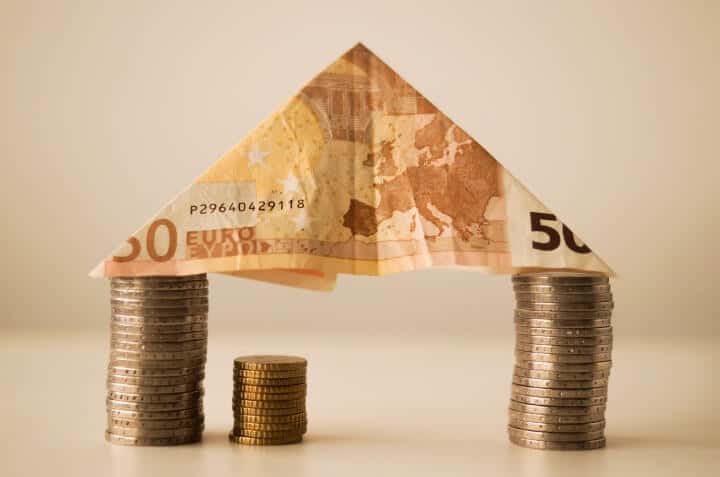 Many people who move abroad are surprised a just how high international moving costs can be. Below we look at many of the expected and unexpected expenses you may face and how to save money.
1. Moving & Transportation Costs
The biggest single expense you'll face is hiring an international moving company to move your goods from your house in country A to your new home in country B. You can compare companies using the form above.
The cost will be based on a few main factors:
Size of the move: The bigger the move, the more expensive it will be. This goes both in terms of weight and volume. Groupage services can reduce this fee if you don't have enough goods for a full load.
Distance: The further you have to move the more expensive it will be.
Route: Some destinations are quite common and other are quite rare. For example, international moves between Canada and the United States or within Europe are common and these routes will generally be cheaper due to competition, compared to less common ones.
Transportation method: What method you choose to move your goods is a big factor in the final price you'll pay. Shipping by sea is the cheapest option, whereas shipping by air is the most expensive. Trucks will almost always perform the first and last legs of any move, regardless of the method(s) used in between.
Given that sea freight is the cheapest option, some people try to go direct with an international shipping company. While this can sometimes be cheaper, most of these companies are not really set-up for home moves, but instead deal primarily with freight shipping.
To better understand moving and transportation costs you may also want to read our guide to International Container Shipping Costs or jump straight into getting international moving quotes.
Typical Cost: Starting from $1,000 USD (£750; €900) and can easily exceed $10,000 for long distance moves overseas
2. Packing & Unpacking Costs
While not all moving companies charge extra for packing and unpacking, many do so. Depending on the country you're moving to, you may have no choice about incurring this cost. The reason is that some country's customs documents require the moving company to vouch for the goods being imported and to insure that nothing illegal is being shipped.
Illegal items include the obvious such as drugs and weapons but can also include things you may be unaware of such as certain plants or animals. Moving companies caught breaking the law may face fines or the loss of their licenses and hence ability to do business in that country.
If you'd like to avoid or reduce this cost be sure to speak to your mover and see if there's anything you can do. You can sometimes save money by packing things yourself, but leaving the boxes open for them to inspect. And you can always save money on the other end if you choose to unpack things yourself in your new home.
Finally, just keep in mind there's really no way around paying for packing materials such a boxes, bubble wrap and tape.
Typical cost: Starting from $100 USD (£75, €90), but usually a few hundred dollars.
3. Moving Insurance Costs
Some moving companies include insurance in their quoted price, but not all do. Be sure to check exactly what the insurance does and does not cover.
If your goods are being sent by sea, you'll want to make sure there's some sort of maritime insurance policy. No matter what you'll want to have a policy that covers the full value of the loss, theft and/or damage to any of your goods.
Typical Cost: Starting from $100 USD (£75, €90), but can be much higher if transporting high-value, unusual and/or rare goods.
4. Storage Costs
When moving overseas you may find that you have to pay for storage in addition to your regular moving costs. This is because it can be difficult to coordinate your moving date to the shipping dates used by international shipping companies.
Thus, while your goods are not in transit they will have to be stored somewhere. Be sure to keep this in mind when setting expectations on when your goods will arrive.
You may also want to keep your goods in storage while you look for a place to live in your new country. Or you may just want to pay to store things until you come back, if you anticipate this as a temporary move.
Typical Cost: Starting from $100 USD (£75, €90) per month for a small one or two bed apartment and prices can go up from there. Fortunately, there's a fair bit of competition in this space which helps keep prices down.
5.Customs Duty Charges & Taxes
Another small cost to look into before moving are customs duties in the country you are moving to. Some countries such as the United States allow most goods for household use to be moved duty-free.
Whereas countries such as the United Kingdom have more complicated rules that depend on where you're moving from. For example, moves from within the EU (at the time of writing) are exempt from duty charges whereas moves from outside the EU may result in duty and taxes which you can claim relief on.
Most often custom charges and duty are charged based on the value of the goods themselves.
Typical Cost: Anywhere from free to almost unlimited depending on the value and type of goods you're going to bringing with you.
6. Visa Fees
When you move to another country to work or study you'll usually have to apply for a visa, unless you're moving within the EU, which allows you to move between countries visa-free. Work & Study visas almost always involve a lot of paper work and the payment of sometimes quite substantial fees.
For example, in the UK some visas cost over £1,000 ($1,300 USD; €1,200). And keep in mind this fee needs to be paid each time you renew your visa. This can add significantly to your overall costs and should be something you budget for.
Typical Cost: Free within the EU, and varies from country to country, but can run into several thousand dollars per visa.
7. Lawyer Fees
Generally speaking visas and other customs documents can be filled in on your own with a bit of internet research using government website resources from your home country and the country you're planning on moving to.
However, many people feel more comfortable using a lawyer to sort out the sometimes extremely complex world of international moves.
Therefore, many people opt to hire a lawyer to fill in all the paperwork they need, instead of doing things themselves. While this can give peace of mind, it can come with quite a substantial cost.
Typical Cost: Varies widely by country, typically prices start from no less than $100USD/hour (£75, €90), with flat fees for common services that can easily range rise above $1,000 USD for even the most basic services.
8. Housing Costs
Your likely single biggest expense, in your new country, will be housing. However, be aware that how housing works and what taxes and fees are involved, can vary widely from country to country.
For example, in the United States property prices outside the big coastal cities are extremely low. However, you will have to pay property taxes each year based on the value of your property, but only if you own. These range from 0.28% in Hawaii up to 2.29% in New Jersey.
On the other hand, countries such as the UK have no direct property taxes. Instead you pay stamp duty when buying a porpety, which can be up 12% of the purchase price (the buyer pays the entire fee, the seller does not). Plus, both homeowners and tenants have to pay council tax each year based on the the value of the property in 1991. On average it works out to around £1,200 ($1,600 USD; €1,400) per year.
Therefore, when looking at housing do not just look at the property purchase and/or rental price. Make sure you understand all fees, charges and taxes you will be liable for given the type, location and tenancy of the housing you will be using.
Typical Cost: Depends entirely on country, but taxes are usually no less than $1,000 USD per year and can be substantially higher in countries with a percentage based property tax regime.
9. Other Costs
Finally, when you're moving internationally you need to account for a whole host of other small and not so small fees and costs. This can include things such as buying new furniture if you're moving from a country where furnished apartments are common to countries such as the US or Canada where this is rare.
Even if you own your own furniture you may find you need to buy new appliances, since different countries use different voltages and/or have different plugs. Using the wrong type of appliance can damage your electrical system, so always check before you move.
You may also need new clothes if moving from an area with cold weather to one with warm weather or vice versa. To learn more about these types of costs, it's best if you learn more about the specific country you're moving to.
For that reason, we've created some specific country guides that should help you learn more about costs in the country you'll be moving to.