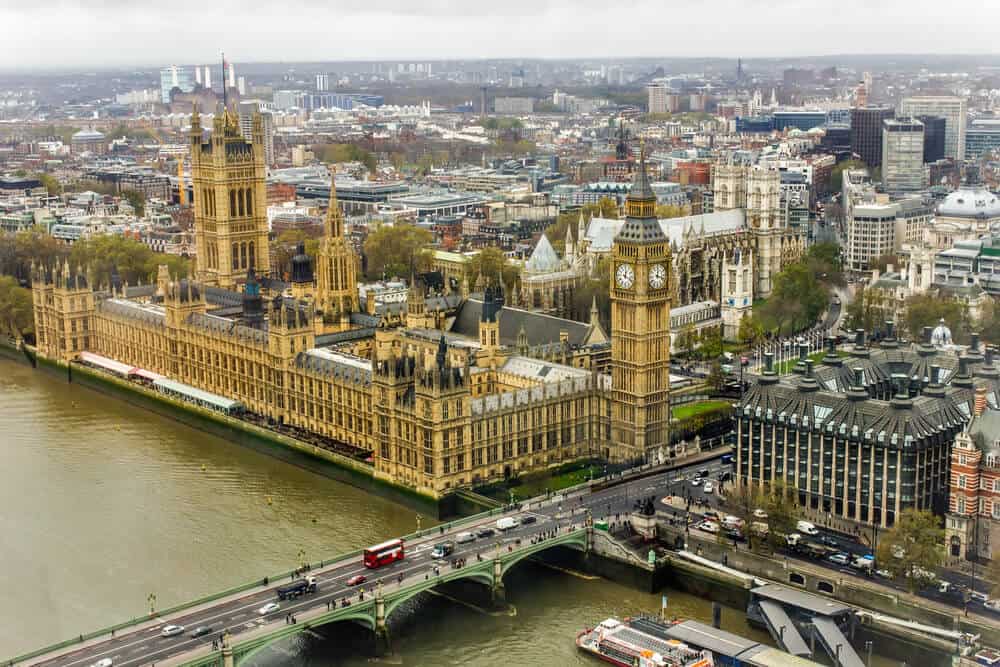 The UK draws over 40 million visitors to its shore every year (pre-COVID). The attraction is obvious – history, countryside, beaches galore, London and, of course, warm beer on tap.
If you are considering moving to the UK, the various costs listed below will help you make an informed decision on what costs are involved when moving and living in this part of Europe.
Quick UK Facts:
Population: 67 million ( end of 2022 estimate)
Official Language:The official language of the UK is English but there are over 300 languages spoken in the country. For 20% of primary school children, English is an additional language.
GDP Per Capita: £35,419 (Sterling)
French: After the Norman Conquest, French was the official language in England from 1066 until 1362. If you were educated and/or part of the nobility, English would have been your second language.
Currency: Pound sterling (£). As of August 2022, £1 = $1.18 (US), €1 = $1.18, $1 CAD = $1.54, $1 AUD = $1.72
1. Moving and Shipping Costs to the United Kingdom
Below are some sample container shipping rates to the UK from other major countries. Just keep in mind they only reflect the shipping portion of the cost and not the full moving costs.
You can save money by comparing removals companies if moving from within the UK and international moving companies if coming from abroad using our moving quote form above.
2. UK Housing Costs
The selection of housing for purchase and rental in the UK is extensive. Prices vary considerably depending on your chosen location. London is obviously the most expensive city to live in and County Durham is considered the most affordable place to live. Like most countries around the globe, salaries are higher where property prices are high.
Monthly Rental Prices in the United Kingdom
1 bedroom apartment in City Centre: £524 to £1,815
1 bedroom apartment outside the City Centre: £450 to £1,324
3 bedroom apartment in City Centre: £850 to £3,308
3 bedroom apartment outside the City Centre: £950 to £2,182
Price per square metre (10.7 square feet) to buy in City Centre: £2,083 to £13,163
Price per square metre (10.7 square feet) to buy outside City: £1,700 to £6,829
United Kingdom Housing Cost Comparison
This is how rents in the UK compare with other countries around the globe.
United States is 55.71% more expensive
Canada is 16.29% more expensive
Australia is 17.65% more expensive
France is 19.41% cheaper
UAE is 14.48% more expensive
Singapore is 120.84% more expensive
Spain is 30.17% cheaper
Source: Numbeo
How to Save on Housing Costs
Share an apartment or house. Have a look at the following sites to find your perfect find your flat or roommate – Spareroom, Roomies, Ideal Flat Mate, 10 Best Flatmate Websites
Different areas – different prices. London, Surrey, parts of Buckinghamshire, Berkshire and Oxfordshire are among the most expensive places to rent in the UK. The cheapest areas are considered to be the East Midlands, parts of Yorkshire and Humberside, the North East and the North West.
3. UK Food, Grocery and Restaurant Costs
The UK's diverse population means that there are many different types of restaurants serving food from around the globe. There are restaurants for those who enjoy fine dining and restaurants for those who love a good British Sunday Roast. Coastal areas have great fish and seafood restaurants, from the local chippie to upmarket dining experiences.
Inexpensive Restaurant: £8 – £25
Takeout Coffee: £1.99 – £4.00
Bottle of Coke: £1.00 – £2.50
1L of milk: £0.57 – £1.30
Loaf of Bread: £0.55 – £1.90
12 Eggs: $1.07 – £3.00
1kg Chicken Breasts: £3.00 – £8.00
1kg Beef: £4.41 – £15.00
1kg Apples: £1.00 – £3.00
1kg White Rice: £0.70 – £2.45
This is how restaurants and food prices compare with other major cities in the world.
American restaurants are 4.78% more expensive and groceries are 49.79% higher than the UK.
Canadian restaurants are 4.62% more expensive and groceries are 42.31% more expensive than the UK.
French restaurants are 0.16% higher and groceries are 30.60% moe expensive than the UK
Australian restaurants are 2.82% more expensive and groceries are 53.82% higher than the UK.
Spanish restaurants are 22.60% cheaper and groceries are 18.44% cheaper than in the UK.
Singapore restaurants are 10.06% cheaper and groceries are 49.85% higher than in the UK.
UAE restaurants are 15.06% cheaper and groceries are 0.60% higher than in the UK.
Source: Numbeo
Bonus Tips for Cheaper Food, Restaurants and Groceries
Know your supermarkets: Sadly, the independent grocer is almost a thing of the past in the UK. Upmarket supermarkets include Waitrose and Marks & Spencer. Sainsbury's is the middle of the range, with Aldi, Tesco, Morrisons and Asda the cheapest. There are great farmers' markets and shops which sell health foods and organic foods. Have a look at the various supermarket sites to see what's on offer – Marks & Spencer, Tesco, Sainsburys and Asda
Find Cheap Eats: The UK has restaurants to fit most budgets. Scour the local newspapers to find advertised specials. Many restaurants advertise Early Bird and lunch specials. There's also a wide range of chain restaurants which have affordable menus. Have a look at the following sites for suggestions – Square Meal, The Good Food Guide and Chain Restaurants.
4. The United Kingdom Alcohol Costs
Drinking is a popular pastime in the UK. In the cities and in the countryside the pub is often the place where locals head for the evening or a quick lunchtime pint. Many pubs have outdoor sitting areas which can be enjoyed in the summer or by smokers and the hardy in the winter.
Pint (0.5L) domestic beer at a restaurant/pub: £3.00 – £6.00
Bottle of imported beer at a restaurant/pub: £3.00 – £5.10
Pint (0.5L) domestic beer at a supermarket: £1.00 – £3.00
Bottle of imported beer at a supermarket: £1.00 – £3.50
Mid-range bottle of wine at a supermarket: £5.00 – £10.00
How to drink for less in the UK:
Keep an eye on the local papers and flyers for cheap drinks, either in supermarkets or in bars, clubs and restaurants.
Many bars and restaurants have specials after work. Happy Hour is usually from 4pm or 5pm until 7pm. Some bars offer an early cocktail hour where the cocktails are half price. Have a look at the following sites for more tips on where to go to save money on a night out – Happy Hour in London and Time Out
5. The UK Transportation Fares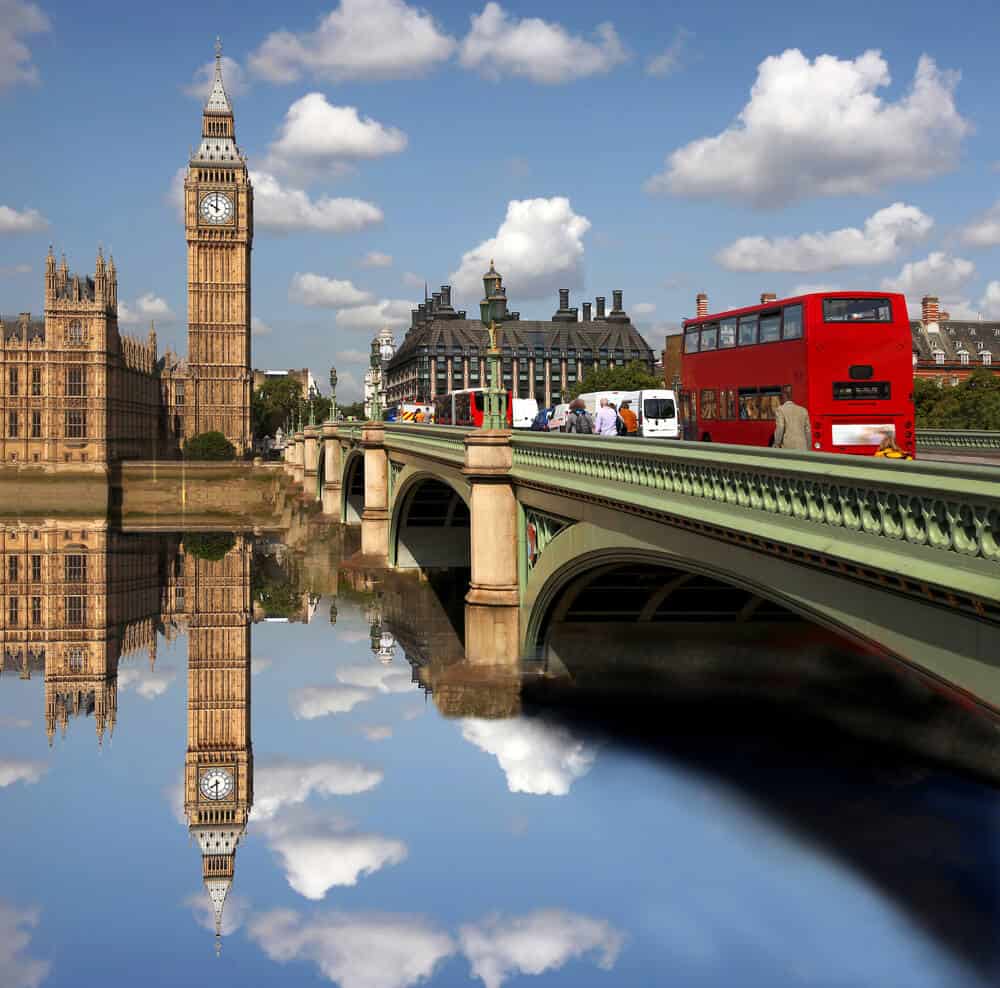 The UK has an excellent transport system – trains, trams, underground in the cities, buses and long distance coaches. The outlying rural areas have lost most of their bus routes over the last 20 years, so a car is necessary unless you can afford a taxi to go to the nearest town.
Here are some example ticket costs.
One way ticket (local transport) – £1.80 to £4.50
Monthly season ticket – £49 – £159.50
Taxi start – £1.60 – £4.65
Taxi one hour waiting – £7.20 – £36
How to save money on public transport
Look for free rides and free transfers from bus to rail and vice versa
If you're in London, buy an Oyster Card
Buy a bike. Cycling is big in the UK. There are cycle lanes in most towns and cities.
Walking also a healthy alternative to public transport
6. Cost of Internet in the UK
The UK ranks 31st in the world for broadband speeds and lags behind most of Europe. Fibre optic is slowly being rolled out which will hopefully improve matters. Here are some sample broadband internet prices from 2022 for unlimited downloads, based on a 12-month contract:
7. Cost of Clothing, Personal Items, Gym and Leisure
The UK is renowned for its unsettled climate and unpredictable weather, but one thing you can be sure of is that you'll need clothing for all weathers – high temperatures, pleasantly warm spring/summer days, snow, gales, drizzle and torrential downpours – the UK has it all.
Here are some clothing prices, together with other useful prices.
Pair of Jeans: £30 – £90
Summer Dress: £15 – £50
Running Shoes (Trainers): £40 – £95
Business Shoes: £35 – £100
Short Doctor's visit (private) (15 mins): £93
Deodorant: £1.89
Shampoo: £3.52
Toilet Paper (4 rolls): £2.06
Gym membership: £17 – £55 per month
Movie (cinema) ticket: £7 – £15
Source: Numbeo and Expatistan
8. Cost of Owning a Car and Driving a Car in the UK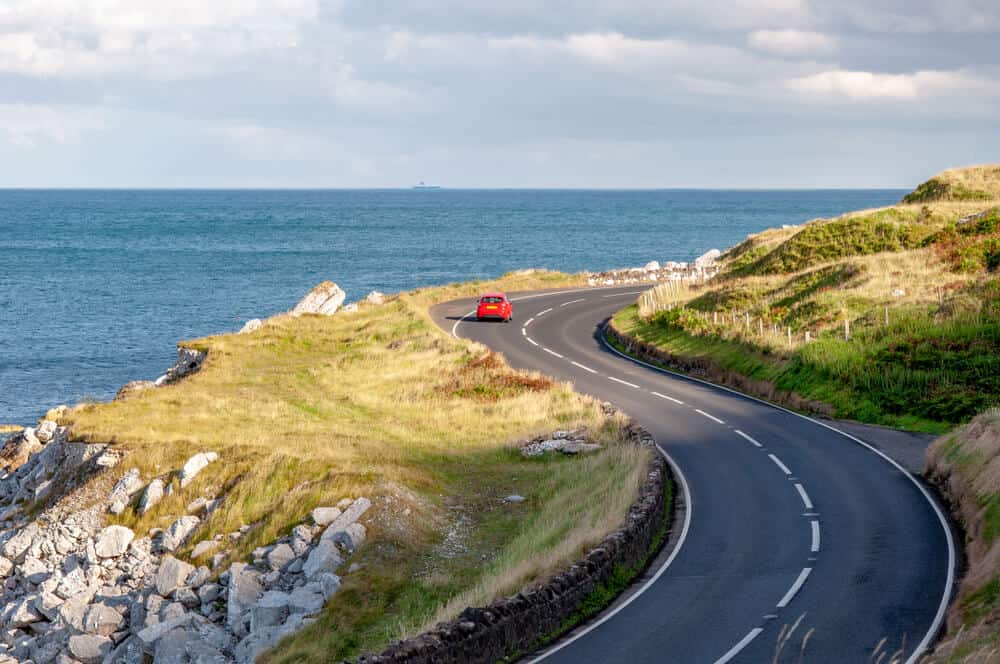 Many people who live in London choose not to have a car as it's a nightmare to find parking and you have to pay congestion charges in many parts of London. Some people who live in the suburbs own cars but generally only use them on the weekend. Driving in the UK can be a nightmare especially during holiday periods – there are just too many cars on the road.
You can use your existing licence for three years from the date you arrive in the UK. After that time, you must exchange your licence for a British one.
Here are some other sample costs of owning and operating a car in the UK:
Volkswagen Golf:£18,000 – £25,000
1 litre (¼ gallon) of gas (petrol):£1.72 – £1.95
Other fees: Road Tax, Insurance and other costs – AA
Source: Expatistan, The AA (UK)
Ways to save money driving in the UK
Need your car/vehicle moved to the UK? Then read our guide to: Car Transport & Vehicle Shipping
9. Taxes in the UK
The amount of income tax you pay in the UK is based on the income band your salary/wages puts you in. To learn more about paying tax in the UK go to the UK government's website.
Sales Tax (VAT) in the UK is 20% and all shops include the tax amount in their prices so there are no surprises at the checkout. Some items have a reduced rate of VAT of 5% (e.g. children's car seats) and some commodities are zero rated (e.g. basic foods and children's clothes.)
If you own your home, you will pay council tax. This varies from area to area and on the size of your home. You can look up the cost online.
10. Flight Costs from the UK
If you do make the move to the UK, here's approximately how much it will cost to fly to other major world cities based on lowest, one-way fares from Skyscanner as of August 2022:
Other UK Relocation Tips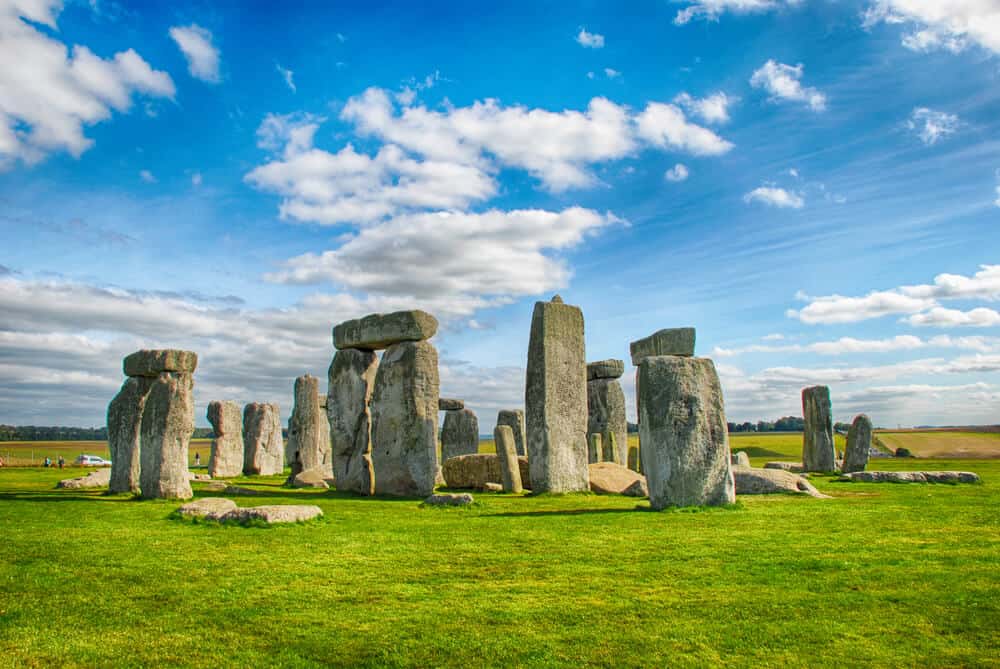 The costs and pricing above should give you a good idea of the cost of living in the United Kingdom but perhaps the following extra tips will make your move go smoothly.
11. Relocating to the UK Alone
Moving is always a stressful time but moving on your own can be exceptionally difficult. Making new friends is the best way to ease yourself into your new life. Here are a few tips about settling in the UK.
Meetups:The UK has many Meetup groups covering a wide range of activities from gaming to architecture.
Attend local events: There is always something going on in the town and cities in the UK and many of the activities are free. Have a look at the following sites for inspiration – Eventbrite, Visit England, Try Booking, Visit Scotland and Visit Wales
12. Moving to the UK with a Family
The UK is full of activities for families and children. There are theme parks, museums, libraries, parks, gyms, National Trust properties, art galleries, music, indoor and outdoor swimming pools and every possible sports club you can think of.
New parents (or parents to be):Check out NCT, Emma's Diary, Family Lives and Parents 1st for advice, courses and ways to meet other parents or parents to be.
Live in a family friendly area:The UK is a family friendly country, so you'll find that no matter where you live, they'll be good schools close by and plenty for your kiddies to do in their spare time.
Find things to do with the kids:The UK has lots for children to do. Have a look at the following website for inspiration – , The Crazy Tourist, Day Out With the Kids, Family Travel and Wonder Adventures.
13. Moving to the UK for Work
Moving to a new country for work is one of the most common reasons people choose to move. While it is possible to move without a job, it makes sense to ensure there are jobs in your field before you make the move.
The UK draws upwards of 40 million tourists to the UK each year. This translates into there being a great demand for people to man the tourism industry – hotels, restaurants, resorts etc.
There are jobs available in every imaginable industry in the UK and, the UK has it all. Currently, there are skills shortages in IT, engineering, education, construction, business services, healthcare, hospitality and social care.
Here are a few things to consider when moving for work:
Salary:Salaries vary considerably in the UK, depending on where you live. The costs we outlined above should give you a rough idea of how much more you'll want to be earning to make the move worthwhile. You can also check average salary ranges here and on sites such as Glassdoor and Payscale.
How to find work: If you want to have a job lined up before you move to the UK, but aren't sure where to begin, the following sites are good places to start: CV Library, Monster, Indeed, Total Jobs, Wikijob, and Tech Radar. You may also want to google recruiters in your industry, as they can often help land you some initial interviews as well.
14. Moving to the UK from Australia
There is a large Aussie contingent living in London and dotted around other major cities in the UK. If you are thinking of moving from Australia to the United Kingdom, here are a few things to consider.
Size comparison:Australia is 32 times larger than the UK and has a population of 27 million, compared with the UK's 67 million. The big plus point here is that it doesn't take long to get anywhere.
Join expat groups:Meetup and Internations offer ways of meeting up with other Australians in the UK.
15. Moving to the United Kingdom from Canada
There are over 90,000 Canadians living in the UK, most of whom live in London. If you're considering making the move from Canada here are a few things to consider.
Size:The UK would happily fit into Canada over 40 times. The upside of this is that distances between cities in the UK are short compared with Canada.
Expat groups:Meeting up with fellow Canadians helps the moving process. Link up through sites such as Internations and Meetup.
16. Moving to the United Kingdom from the United States
There are an estimated 165,000 Americans living in the UK, most of whom live and work in London. Should you be thinking of joining them, here are a few bonus tips:
Size: Like Canada, the UK would fit into the States around 40 times. Distances are comparatively short so it's quick and easy to have a totally different change of scene over a weekend.
Expat groups:If you want to get together with others from the UK who are enjoying the weather, then go to Internations and Meetup.
Hopefully, the tips and costs above are helpful. If want to get started pricing out how much it will cost you to move to the United Kingdom you can start by comparing moving quotes here.
Guides to moving and living in UK cities
Other Useful UK Guides