Are you considering relocating to start a new life in the United Kingdom? Read on to learn more about what you can expect.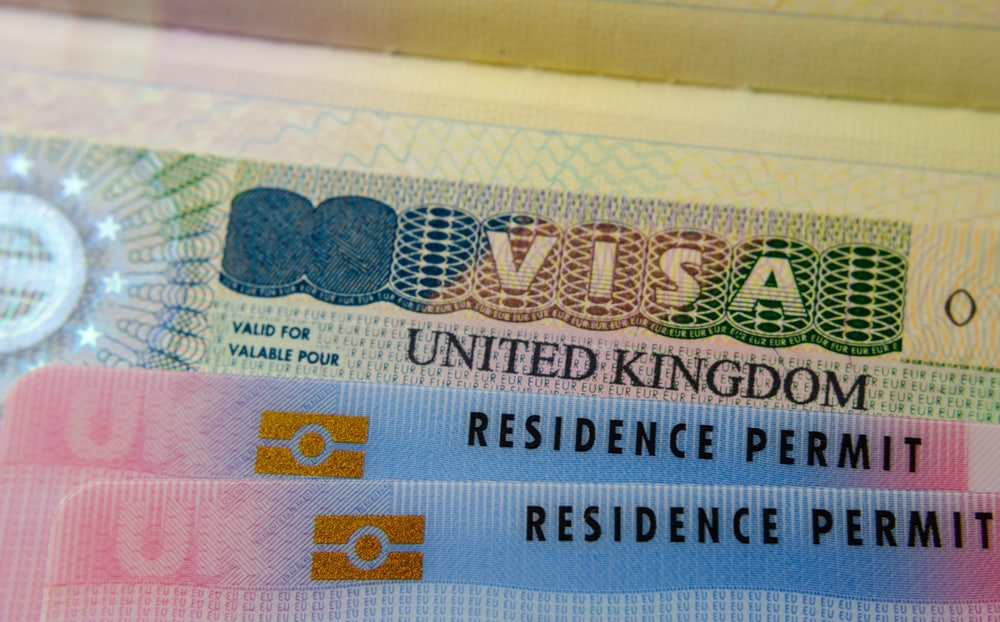 1. Brits love dry humour
Non-Brits often misunderstand British humour. At times, it's difficult to determine if we're being serious. And some people are amazed by our capacity to find humour in almost any circumstance, even the most hopeless.
Sarcasm, some argue, is the lowest kind of wit, and we Brits would take a contrary position. The British use sarcasm and irony so that it's often difficult to discern whether or not we're kidding. However, if a sentence is delivered with a deadpan tone and a mischievous smile, you have just heard a classic example of British comedy.
We can laugh at almost everything.
2. Be prepared for unpredictable weather
The United Kingdom is often linked with rain, although this is due to the unpredictable nature of the weather. Rain does not fall only during one season; it may fall at any time of year and on any day. You could encounter glorious sunlight, howling gusts, and pouring rain all on the same day!
3. Most NHS services are free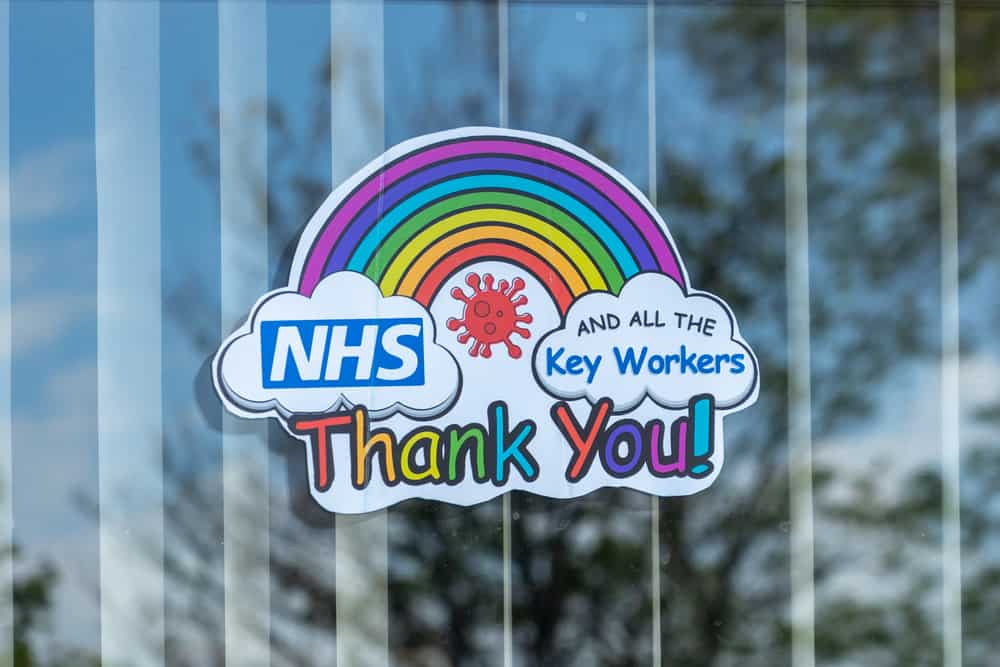 The National Health Service (NHS) is the public health system in the United Kingdom, and it is free for all UK nationals and open to everyone in the country who needs healthcare services.
The majority of non-UK residents who want to remain in the UK longer than six months on a valid visa will be required to pay a charge to use the NHS medical system, and this is referred to as the health surcharge for immigrants. Each visa has a different charge, and you pay the complete sum upfront for each year you want to remain in the UK.
While most treatments are covered by health insurance for free, some consultations and hospital trips do incur a fee. The following services are provided to residents of the UK without charge:
GP consultation
Walk-in urgent treatment centre
Emergency services (A&E)
Specialist consultation
Hospital treatments
4. Bank holidays
The United Kingdom has fewer public holidays, more commonly known as Bank Holidays, than the United States. The exact calendar dates vary by country, but England and Wales generally have eight bank holidays, Scotland has nine, and Northern Ireland has 10.
The UK does not observe the following holidays: Independence Day, Thanksgiving, Memorial Day, Veterans Day, Labor Day, and Columbus Day.
5. Great work-life balance
Most workplaces in the UK will compensate for the lack of public holidays by providing you with lots of paid vacation time. Practically all full-time employees in the United Kingdom are entitled to at least 28 days of paid vacation every year. Additionally, you'll see that most office-based professions adhere to the standard nine-to-five schedule five days a week.
6. Experience a huge range of accents
The United Kingdom has a very diverse range of accents! Not everyone will have the same accent as Mr. Darcy from Pemberly or a Geordie accent like Cheryl Cole. Scottish, English, Northern, West and East Midlands, Welsh English, and West Country dialects are examples of regional dialects in the United Kingdom, each having its distinct local accent.
7. You must still file US taxes while living in the UK
American nationals residing in the United Kingdom will be required to submit US taxes. The United States is one of the few countries that taxes foreign income received by their citizens and permanent residents who live abroad.
However, various rules assist defend against the possibility of double taxation. It is essential to get financial guidance before relocating to the UK to understand the procedure better.
8. Learn the differences between the American and British English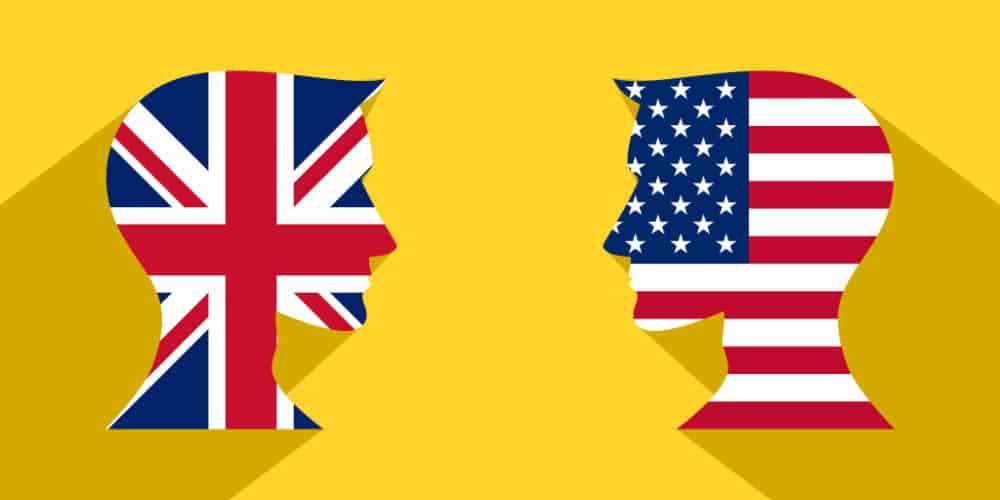 This may be somewhat of a touchy subject, but here it is. British and American English are near enough identical; however, there are a few differences in particular terms and phrases. That is, some of your definitions differ from ours. The most apparent and sometimes embarrassing word, for example, is pants.
While the British refer to them as trousers, the term "pants" refers to underpants in the UK. Another example is a purse; the British think of a wallet, but Americans think of a handbag.
9. There are plenty of picturesque areas
The United Kingdom is brimming with breathtaking, enchanting, and spectacular destinations to explore. There are some undiscovered beauties, undulating hills, and waterfalls.
Whether you're visiting Warwickshire's Dassett Hills or Wales's unique and lovely private community of Portmeirion, there are plenty of gorgeous and picturesque sights to soak in and add to your bucket list of must-see locations.
You'll also come across charming villages and towns around the UK with centuries of history engraved into their streets. Even more prominent cities, such as Bath and Edinburgh, have retained their historical appeal as they have grown in size.
10. Brits are quite reserved in the classroom
Are you considering studying in the United Kingdom? You will undoubtedly have a good time. Still, it would be best if you prepared for a general unwillingness to answer questions in the classroom. If a teacher asks a question in class, expect many uncomfortable seconds of awkward quiet until the educator chooses someone randomly.
11. Londoners aren't known for their friendliness
Given that London is the capital of the United Kingdom – a nation renowned for saying sorry for practically everything – the locals can be somewhat irritable. Don't get us wrong — the capital is brimming with entertainment, adventure, and incredible people.
However, there is a time and place for making friends — and the Underground at rush hour seems to be neither. Eye contact is rare, and a stranger's grin is significantly rarer in London. However, after just a few weeks in the city, you'll find yourself mechanically doing the same thing to other residents.
12. Adjust to smaller portion sizes
Prepare your stomach for smaller meal portions if you're migrating from the United States to the United Kingdom! For example, if you order a medium-sized drink, you will get something that would be considered small in the United States.
While we're talking about food and drink, you'll notice that your favorite junk food tastes different in the UK. This is due in part to the fact that genetically modified organisms (GMOs), which are widespread in the bulk of junk food products in the US, are forbidden or tightly controlled in the UK.
13. There are a few different visas available
To put it mildly, applying for a UK visa may be stressful, which is why it's essential to do it right the first time. Always apply for the visa category that is most suited for your circumstances. Otherwise, you risk having your visa denied at the EC stage after already investing much time and money.
Additionally, it may create issues if you attempt to extend your stay or move to another visa category in the UK later. If you're confused about where to begin or have questions about the procedure, it's a good idea to get guidance from a UK immigration specialist who can assist you in determining which visa is the best fit for you:
Visitor visa
Work visa
Student visas
Family visas which include a spouse or dependant visa
Ancestry visa application
The UK government details the many types of visas required for immigration on their website.
14. Stores operate differently in the UK
When you see an item's pricing in a UK retailer, this is the price you will pay. That's true – there will be no unpleasant tax surprises after your shopping journey.
And, unlike many American retailers, supermarkets, retail establishments and restaurants in the United Kingdom often shut very early. Unless you live in a major city such as London or Manchester, you'll likely discover that most shops close between 5 and 6 p.m.
15. Brits love tea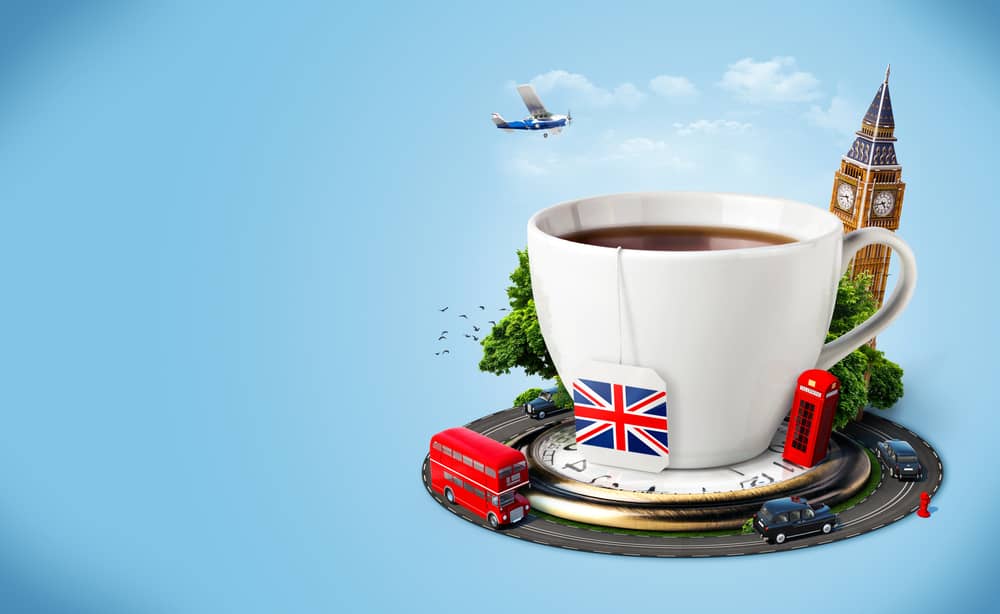 The rumours are true; the British love tea. Whether they drink their tea with milk, sugar, lemon, or straight, it's evident that the British like the taste. According to the Tea and Infusions Association, something about the complex bitterness inspires devotion: the British drink 60 billion cups every year!
16. Getting around is pretty easy
A train from London to Edinburgh, for example, takes around five hours. Additionally, if you choose to go to Northern Ireland, you may do so by boat or plane. Although public transport is less common in rural locations, all major cities in the UK offer a diverse range of transportation alternatives – from the Underground to national rail, bicycles to buses, and Uber to black taxis.
17. Taking a vacation in Europe is a breeze
There are so many unique and beautiful sites to visit in and around the UK but one of the advantages of living in the UK is the ease of traveling to other European countries.
The most popular European countries for Britons to visit are Spain, France, and Italy, not just for their beauty but also for their accessibility. Are you interested in spending a short weekend in Paris, Barcelona, or Milan? Flying overtakes around two hours while taking the Eurostar takes little more than two and a half hours.
18. Your home might not have air conditioning
Compared to other countries, summers in the UK are often relatively moderate – although they may reach the mid-30s at times, air conditioning is quite unusual. However, UK summers have broken temperature records in recent years, resulting in an 11% increase in air-conditioning purchases in 2019.
19. The standard of customer service is different
Despite its reputation for orderly waits and excellent manners, the UK's customer service does not measure up to the bar set by the US. We're not implying that UK shops are impolite; instead, we suggest that they are less enthusiastic.
However, do not take it personally. Employees in the United Kingdom are not tipped at the standard 15-20% rate that American workers get, which explains why they can be less cheerful!
20. Brits have a passion for drinking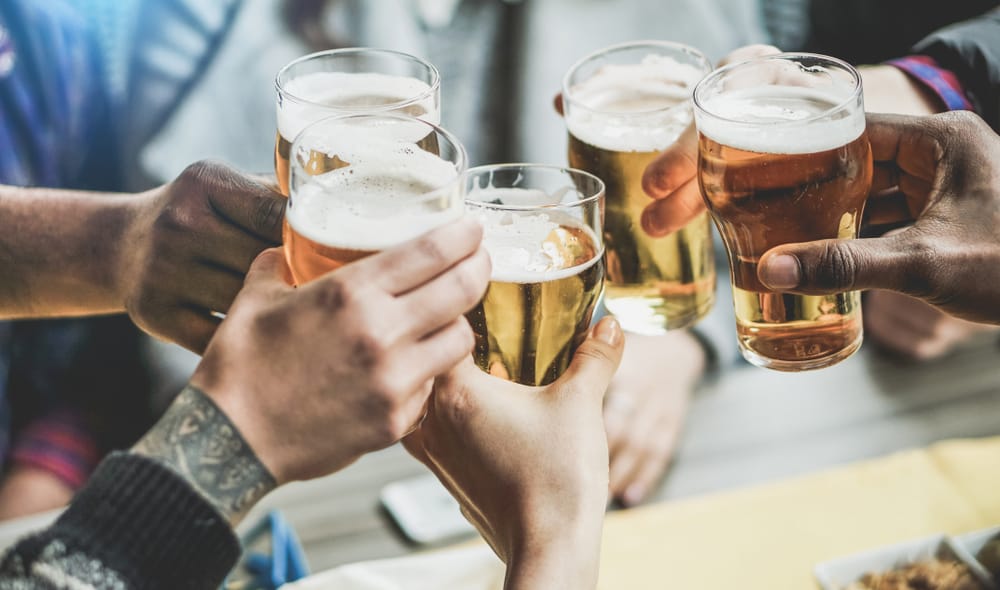 If there is one thing that the British like more than a cup of tea, it is a pint at their neighbourhood pub. The British obsession with alcohol has long been acknowledged as a component of the culture.
Are you commemorating a birthday? Proceed to the pub
How was your first week at college? Consume copious amounts of alcohol throughout the first several days.
Has your favourite football team lost a game? At the pub, drowning your sorrows.
Surprisingly, 55% of UK individuals report having sampled alcohol before reaching the legal drinking age of 18, with the majority having done so by the age of 15.
21. Avoid bringing up Brexit
We'd avoid this issue at your neighbourhood pub if we were you. Residents of the United Kingdom decided to leave the European Union in 2016 – but by a razor-thin margin, resulting in significant political disagreement over the last three years. Additionally, even though the referendum happened years ago, the UK did not formally exit the EU until 2020; therefore, the situation is still somewhat fresh.
FAQs
Is it expensive to live in the UK?
Living in the United Kingdom is much more affordable than in the United States, and housing prices, rent, and food are far less expensive in London than in New York, according to the national average.
Where is the warmest place to live in the UK?
The Isles of Scilly have the highest annual mean temperature in the United Kingdom, while coastal areas of Cornwall are not far behind. London is a strong bet for the hottest temperatures and the least rainfall — it is one of the driest places in the nation.
What is a good salary in the UK?
A monthly net income of between £2,000 and £3,000 is considered excellent in the UK. You may rent a two-bedroom apartment, dine out, and go on weekend trips with that salary. See average UK salaries here.
How much money do you need to live alone in the UK?
A single individual may live well in the greater London area on £1,500 and in Manchester on £1,200. Rent, food, and utility costs are all included in this total.
Final Thoughts
You're ready to migrate from the US to the UK with this knowledge. Beautiful beaches and tons of fish & chips await! Whatever part of the UK you choose, you'll have a great time discovering something that suits you.
Other Useful UK Guides