Deciding to move to the UK may conjure up images of rolling green fields, London's red buses or quaint seaside towns, but the reality could be much different depending on where you decide to move.
The UK is made up of England, Scotland, Wales and Northern Ireland and each nation offers a different setting and culture.
Let's take a look at the best places to live in the UK.
Best Places To Live In The UK
| City | Reason |
| --- | --- |
| Manchester, England | Best for work |
| Derry (Londonderry) Northern Ireland | Best for affordability |
| Bristol, England | Best for families |
| Edinburgh, Scotland | Best for immigrants |
| York, England | Best for retirement |
| Nottingham, England | Best for young adults |
| Newcastle, England | Best for students |
| Glasgow, Scotland | Best for food |
| Belfast, Northern Ireland | Best for singles |
| Brighton, England | Best for the LGBT+ community |
| Chichester, England | Best for weather |
| Bournemouth, England | Best for beaches |
| Fort William, Scotland | Best for mountains |
Best Places To Live In The UK for Work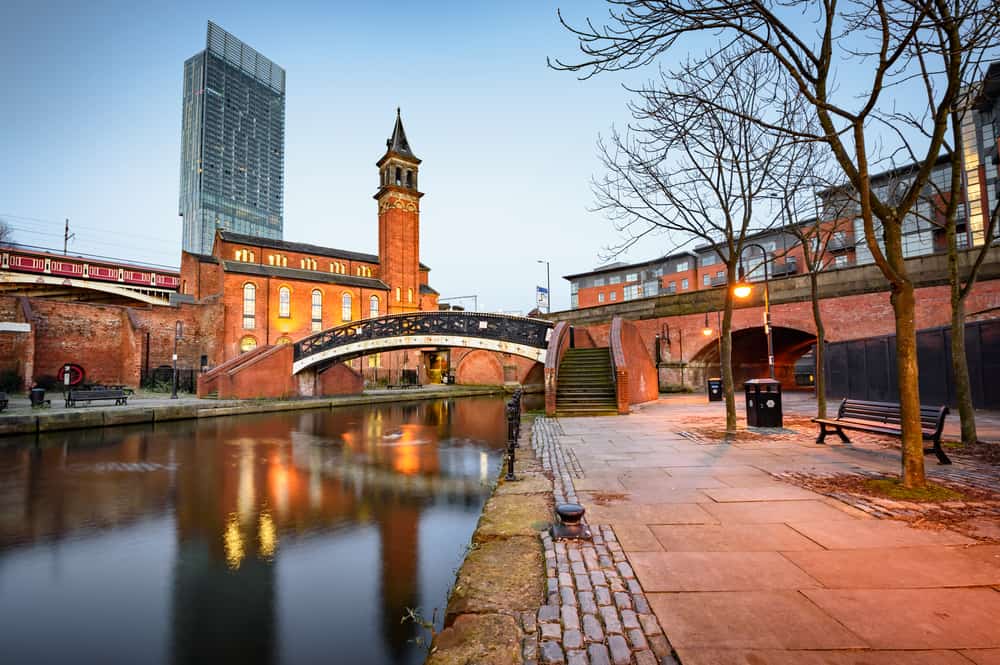 All of the UK's larger cities have been identified as good places to live for work opportunities but the city of Manchester comes up top time and time again. Located in the northwest of England, Manchester has a long history as an industrial city.
Manchester is a powerhouse when it comes to culture and the arts, as is the birthplace of some iconic bands such as Joy Division, Oasis and the Bee Gees.
Manchester is a great city for those looking to move for work opportunities with the key industries being advanced manufacturing and engineering, media, and digital and technology. The job market in Manchester is robust, with the city continuing its reputation as one of the fastest-growing economies in the UK.
London is another good choice for those hoping to find work, but do take into account the high cost of living in London in comparison to Manchester.
Cheapest Places To Live In The UK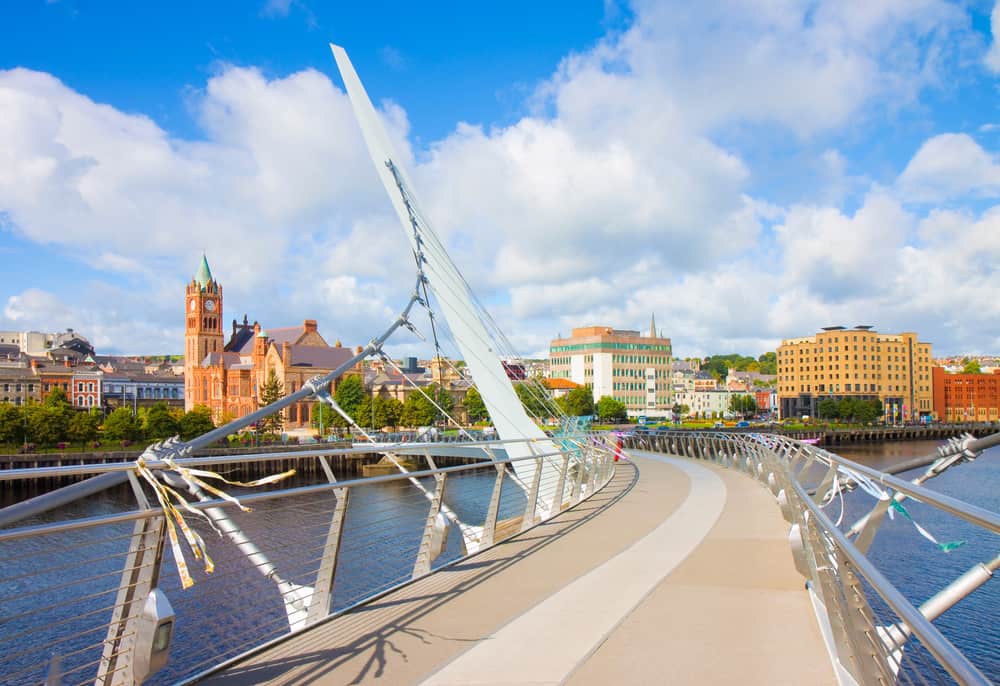 If you're moving to the UK on a budget, then we recommend you avoid London and much of the South East of England. Not only is housing much more expensive in these areas but there has also been a recent increase in utility bills.
Derry (also known as Londonderry) is a city located on the River Foyle in Northern Ireland. It is one of the only completely intact Walled Cities and is rich in history as well as popular with those with a fondness for the arts.
It has retained its name as one of the most affordable cities in the UK for many years, with house prices in particular extremely affordable compared to the rest of the UK. Renting in Derry is also good for those on a budget, and local amenities are far less expensive than in other areas.
Another affordable city in the UK is Hull, a port city in East Yorkshire, England. Rent in Hull is famously low, as is the price of food and beverages.
Best Places To Live In The UK for Families

Deciding to relocate with a family is a big decision. You want to be sure the city you're moving to has good schooling, access to medical facilities and is a safe and fun place to live.
Bristol is based in the southwest of England and straddles the River Avon. It is a port city that has international links and a strong trading history – it has remained one of the most important cities in England for centuries.
Bristol has also been named as very safe, the residents are kind and welcoming, and the city aims to be family-friendly. Bristol balances urban living with lots of green parks and natural areas which are perfect for families who want the convenience of a big city with access to quieter spaces.
The city is renowned for academic success and there are plenty of galleries, museums and libraries in Bristol to soak up all the culture the city has to offer. Do note that Bristol isn't the most affordable city in the UK, with steep house prices depending on the area.
Oxford is another idyllic spot with many family-friendly neighbourhoods. Like Bristol, some areas of Oxford are particularly expensive, so it's worth keeping this in mind before setting your heart on the city.
Best Places To Live In The UK for Immigrants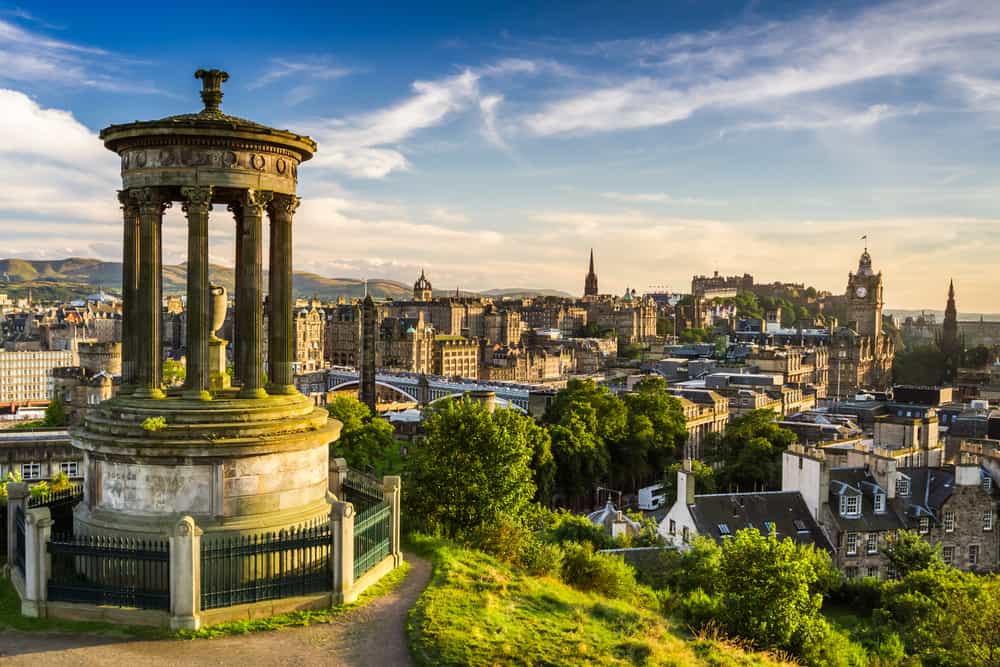 It's tempting to consider London, England's capital city, as the best city for immigrants but it's not the only capital worth mentioning. Edinburgh, the hilly capital of Scotland, is a perfect city for immigrants hoping to move to the UK.
The earnings average in Edinburgh is beaten only by London, making it an excellent location for those looking to embed themselves in the existing work culture or those looking to create their own start-up.
Not only is Edinburgh full of work opportunities but the city is also chock full of arts and culture. The Fringe festival is one of the world's largest celebrations of arts and culture showcasing talent in theatre, comedy, dance, physical theatre and more.
Scotland is also famous for its welcoming attitude towards immigrants – the country receives new cultures and communities with open arms, which is ideal for someone looking for a warm welcome to their new life.
After Edinburgh, London and Plymouth are stand-out cities for immigrants (do keep in mind that London tends to be between 5 to 10% more expensive than other UK cities).
Best Places To Live In The UK for Retirement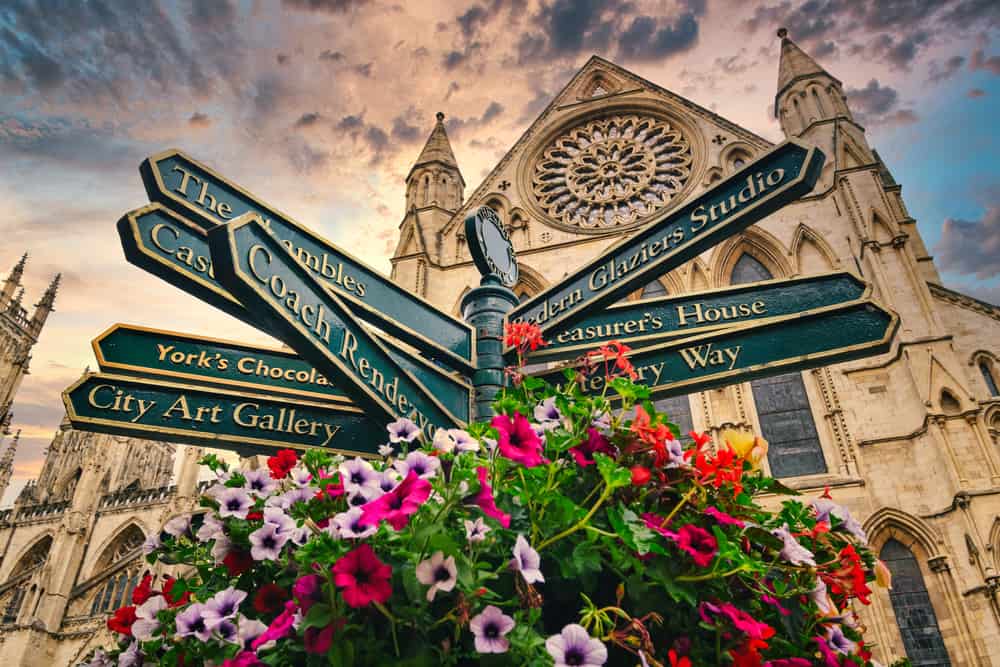 There are plenty of sleepy seaside villages and beautiful counties in the UK to choose from when it comes to retirement, but York consistently ranks as one of the best cities.
York is a walled city in northeast England that is drenched in history, with first-rate pubs, gothic cathedrals and extensive city walls. There is plenty to do in this city and retirees will never run short of things to do or attractions to see.
There are plenty of stunning parks and cosy cafes to spend an afternoon in, and even a gentle stroll around the city could lead you to discover quaint shops or historic architecture. Plus the weather in York is noted as quite temperate with the city receiving a lot of sun per year and mild winters.
York also has affordable housing in comparison to other UK markets which makes it a perfect location for someone looking to settle down in a forever home.
As well as York, Norwich is England's most easterly city has access to outstanding healthcare, and spectacular natural views and is one of the safest cities in the UK.
Best Places To Live In The UK for Young Adults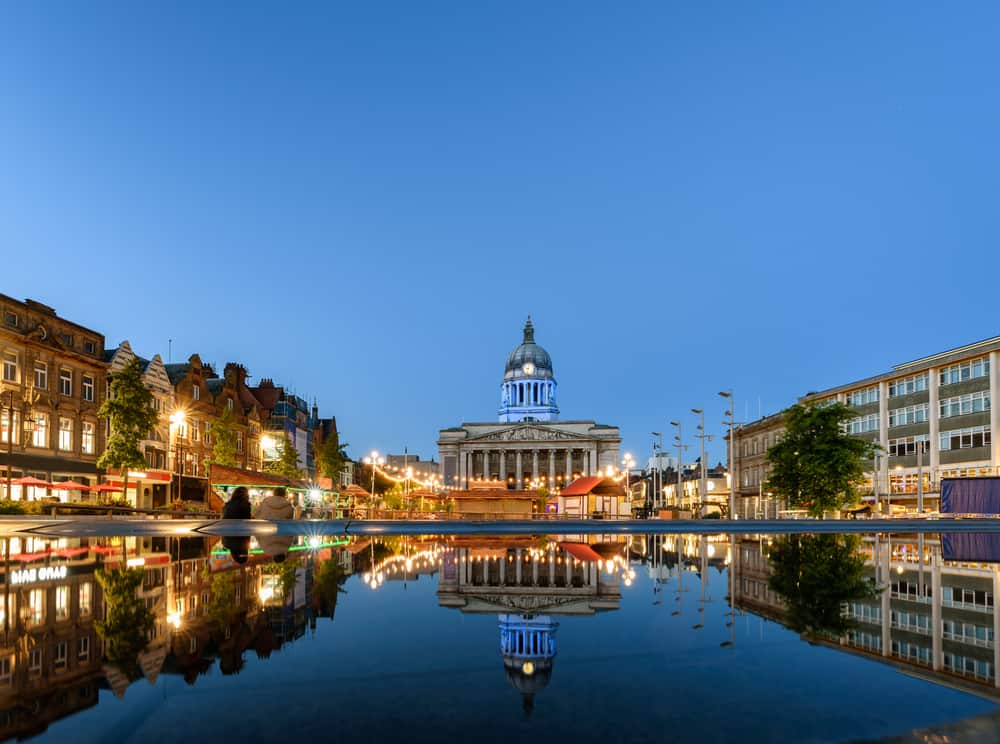 In England's midlands lies the city of Nottingham – best known for its Robin Hood legend. Nottingham is one of the largest cities in the region and has a high percentage of students and young adults, with almost a quarter of its population between the age of 18 and 30.
The transportation in the city is good and you can easily get to London and Birmingham from Nottingham. It's also affordable, with the cost of renting and food reasonable in comparison to the rest of the UK. Nottingham also has a range of good nightlife as well as shops, cafes and restaurants.
Nottingham has also been ranked as being a good city for first-time buyers, making it a shoo-in for any young adult looking to begin life on the property ladder.
Newcastle upon Tyne is also becoming an increasingly popular destination for young adults. The city is famous for its nightlife but is also affordable with appealing attractions.
Best Places To Live In The UK for Students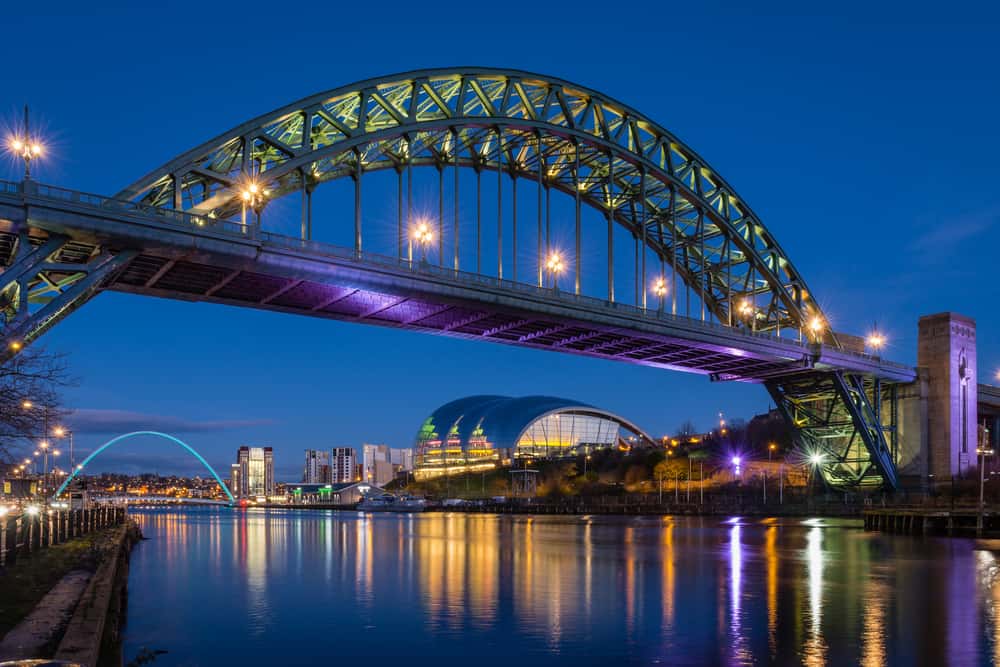 Newcastle upon Tyne (or Newcastle) is the perfect city for students and has earned a reputation for its exciting nightlife. New students will have a fantastic time in Newcastle as not only are the university and colleges highly rated, but there are plenty of fun attractions to fill weekends and days off.
Newcastle is based on the River Tyne's northern bank and is an industrial city that has many different theatres, breweries and markets. The city's culture is very friendly and Newcastle is well-known for its love of football.
Newcastle University has a large international student popular and the metropolitan city is very convenient for comfortable student living, particularly with the city's affordable rent and university accommodation.
Brighton and Manchester are also popular student cities, both with a good nightlife culture and schooling facilities.
Best Places To Live In The UK for Food and Nightlife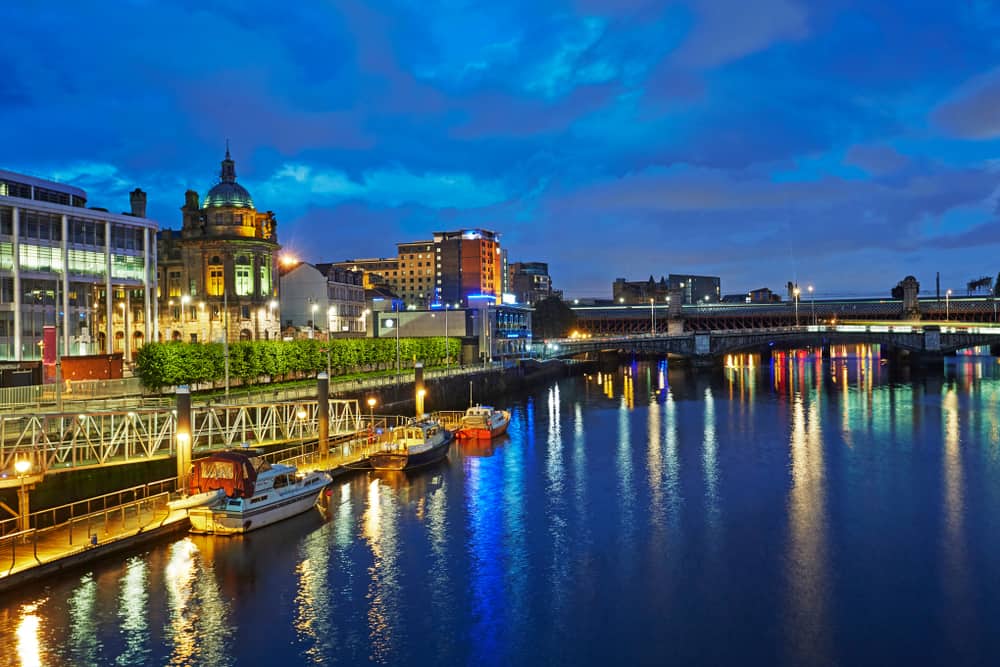 Glasgow is a port city located on the River Clyde in Scotland's western Lowlands. It is a city packed full of arts and culture and famous for the multitude of delicious eateries.
All kinds of staple foods are available in Glasgow, such as Lorne sausages, haggis, neeps and tatties and deep fried Mars bars.
The city also is home is many brand and international chain restaurants, but most beloved are the endless quirky cafes and hole-in-the-wall restaurants.
When it comes to the UK's nightlife, you can't go wrong in London, Newcastle or Manchester. Each of these cities is famous for their bars and clubs, as well as student parties and annual festivals.
Best Places To Live In The UK for Singles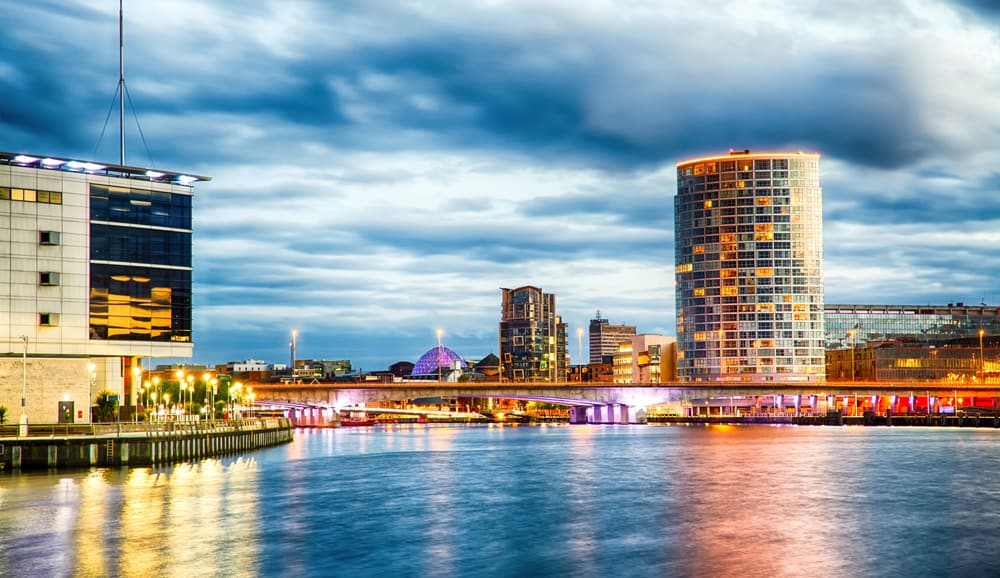 Singles looking to the UK should look no further than Northern Ireland's capital of Belfast. Historically known as the birthplace of the Titanic, Belfast is a charming and beautiful city that is perfect for singles.
Almost half of the population in Belfast is single people, and the atmosphere of the city has been likened to a 'small village feel in a metropolis'.
Belfast has an active dating scene and thriving nightlife for those hoping to find romance in a new location. For singles who are hoping to make friends and new connections, the endless events and affordable cost of living make Belfast a great place to grow a new network.
Other great options for singles in the UK are Cambridge and Brighton, both with a very established single population and attractive amenities for singles looking for an active lifestyle by themselves or those hoping to find romance.
Best Places To Live In The UK for the LGBT+ Community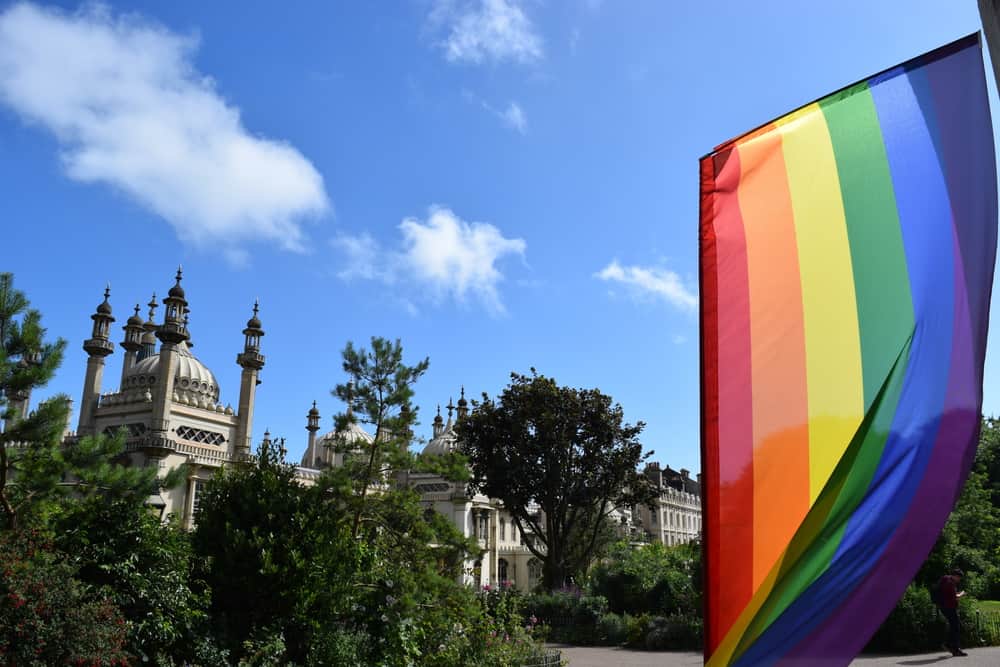 There's no doubt about it – Brighton is the number one city in the UK for the LGBT+ community. This status is fiercely loved by the residents of Brighton and the city is an obvious haven for the queer community with Pride flags scattered throughout.
Brighton is located just outside of London and is a seaside city with a very lovely climate and outstanding views of the sea. For the LGBT+ community, Brighton is the place to be.
Kemptown is at the heart of Brighton's LBGT+ community where its pubs and bars are notably in favour of welcoming and accepting LGBT+ customers. Brighton also has a good shopping district with quaint eateries and a variety of vegan options.
Brighton also hosts the UK's largest Pride parade every August, which draws LGBT+ performers and partiers for drinks on the beach and an evening of lavish parties and performances in the evening.
London is the next best city for the LGBT+ community, with a central queer community located in Soho with restaurants, shops and nightlife centred for LGBT+ members.
Best Places To Live In The UK for The Weather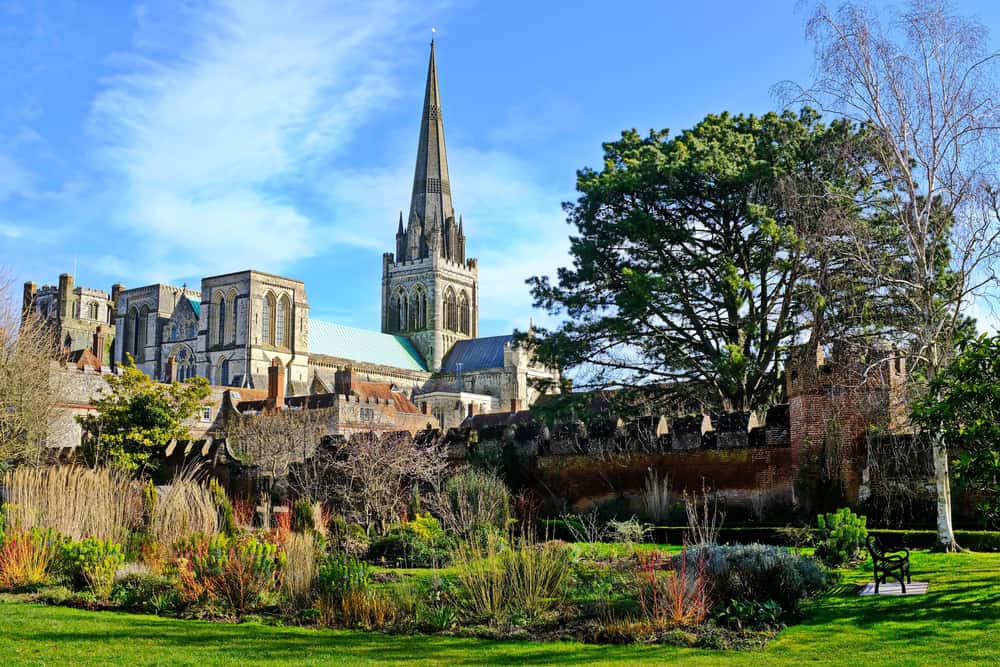 One of the favourite topics of conversation in the UK is the weather, which is famously difficult to predict and often grey or rainy. However, some areas of the UK aren't as prone to bad weather as others.
Chichester is located in West Sussex, England, and is often named one of the best UK cities for nice weather. It's a cathedral city which is also walkable and has plenty of history to explore.
The summers in Chichester are known to be very warm with long periods of sun. The winters can get to be very cold and there is a tendency for wind all year round.
However, the attractions in Chichester make the city spectacularly beautiful on a good-weather day and the city is a summer tourist destination.
Eastbourne and Bognor Regis are also notable cities when it comes to good weather; both experience very pleasant summers with plenty of sunny days.
Best Places To Live In The UK Near Beaches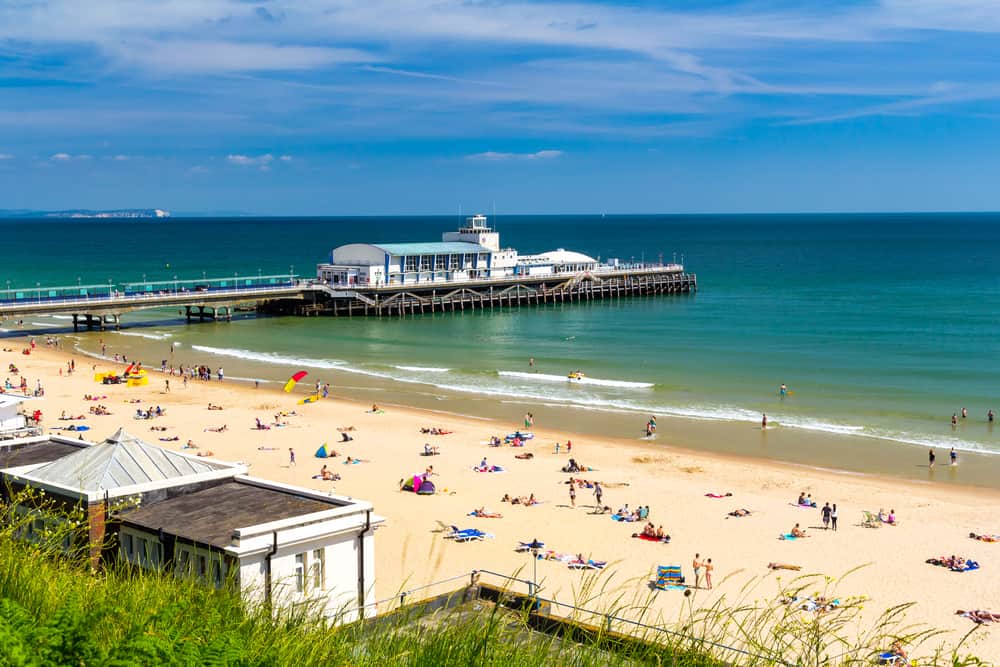 Bournemouth is a coastal town in the south of England that is famous for its beaches which have international Blue Flag award status. Bournemouth is a well-loved family summer holiday spot, and the beaches can get very busy during the main summer months.
There are 14 beaches in and around the town of Bournemouth, with Bournemouth Central Beach the main and busiest beach, particularly near Bournemouth Pier.
The sea is perfect for swimming in Bournemouth as it's known to be a relatively safe beach (though the sea can be unpredictable!) and there are several highly qualified lifeguards centred at the most popular beach locations.
Another perfect city to move to for access to overwhelmingly beautiful beaches is the town of St. Ives, located in Cornwall, England. Llandudno – a coastal town in north Wales – is another fantastic location if you're looking for a long beach perfect for walking on.
Best Places To Live In The UK Near Mountains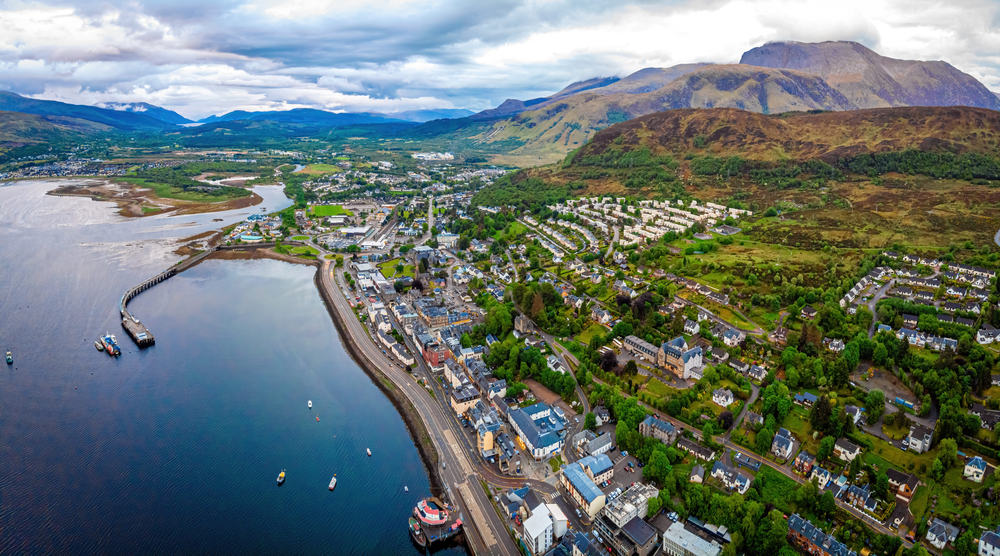 Fort William is located in the western Scottish Highlands, on the shores of Loch Linnhe. It is best known for being the gateway to Ben Nevis, the U.K.'s highest peak.
The town is the perfect spot for mountain lovers, as there as many different hiking trails and outdoor walks to be done near and around the town.
Mountaineering, climbing, trail and hill running, kayaking and skiing are all popular sports in the area – those with a love of outdoor swimming or water sports will also feel right at home here.
Fort William also has a museum dedicated to the regional life and history of the area, as well as lots of cosy pubs welcoming in hikers and outdoorsmen after a long day in the best of Scottish nature.
Other Useful UK Guides