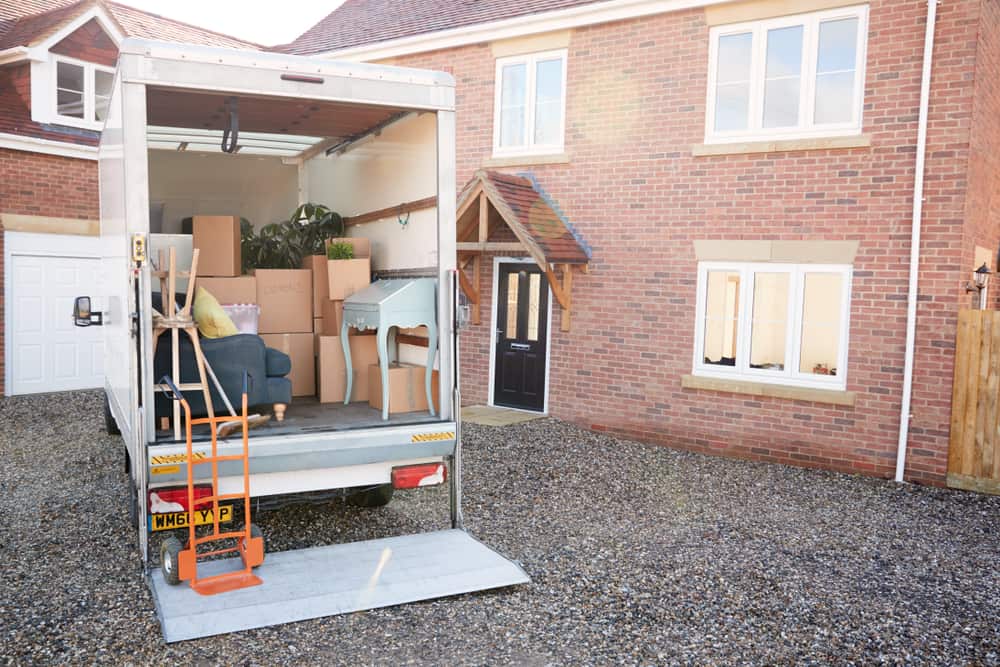 Moving house is stressful enough without the added hassle of having to organise and arrange for removals yourself. Enlisting the help of a specialist home removal company can take away some of the stress, letting you leave the heavy lifting to the professionals.
Our guide will be covering:
How much a home removal company costs

What affects the cost of a home removal company 

How to save money on a home removal company

What's involved in hiring a home removal company

How to know if hiring a home removal company is the best choice for you

How to find and hire a home removal company
To find out how to take the stress away from your house move and hire a home removal company, keep reading. 
How Much Does a Home Removal Company Cost?
Let's begin with the numbers – take a look at the average cost of home removal companies in the UK.
| Service | Hire Duration | Cost Range |
| --- | --- | --- |
| Pickfords | Half-day to Full-day | £300 to £800 |
| AnyVan | Hourly, Half-day, Full-day | £50 to £300 |
| The AA Movers | Half-day to Full-day | £300 to £600 |
| Britannia Movers International | Half-day to Full-day | £300 to £800 |
| Bishop's Move | Half-day to Full-day | £300 to £700 |
Most services are charged on a hire duration scale, but some do offer hourly rates. From our range of prices, most start at around £300 for a half-day hire, such as Pickfords, AnyVan and AA Movers, while full-day rates commonly fall between £600 to £800.
It's important to note that hard-to-move items or ones requiring more specific care and attention – such as fully-assembled hardwood furniture or pianos – might herald higher charges.
ANYVAN: Instant House Removal Quotes
What Affects the Cost of Hiring a Home Removal Company?
The cost of hiring a home removal company can be influenced by various factors. Here are some of the key points that can affect the cost:
Volume and Size of Items
The number of belongings you need to move and their size will impact the cost. More items or larger will require a larger vehicle or more manpower, affecting the overall price.
Distance
Second to the load volume, the distance between your current home and your new one plays a significant role. Longer distances generally lead to higher transportation costs and potentially more time required for the move.
Type of Service
The specific services you require can affect the cost. Services like packing, unpacking, furniture dismantling/reassembly, and storage will add to the overall expense.
Time of Year
Moving during peak seasons, such as summer months when many people relocate, can result in higher costs due to increased demand for moving services.
Access and Location
Factors like accessibility to your current and new homes, parking availability, and any stairs or lifts can influence the complexity of the move and affect the price.
How Can I Save Money on Hiring a Home Removal Company?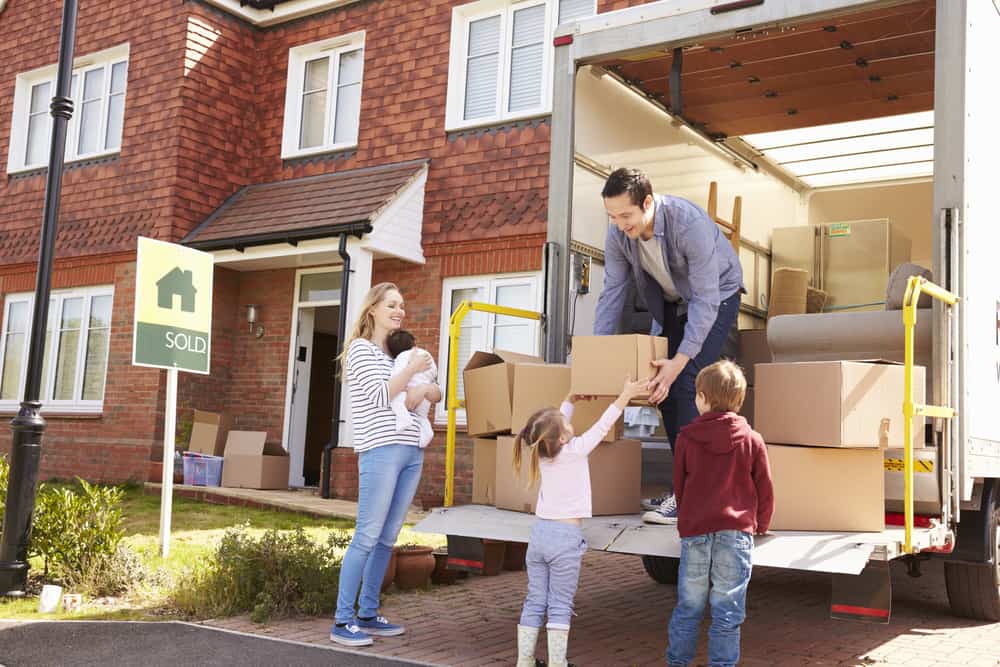 ANYVAN: Instant House Removal Quotes
While saving money is important, the quality and reliability of the removal company are equally crucial. Let's look at some of the ways in which you can trim down your moving costs when hiring a home removal company.
Starting off well before the move, go through your belongings and declutter, then donate, sell, or dispose of items you no longer need. This reduces the volume of items to be moved, potentially leading to a smaller van and lower costs.
If you're comfortable doing so, disassemble any furniture yourself before the movers arrive. Similarly, you can opt to pack your belongings yourself to save on packing service charges, looking to collect free or affordable packing materials during the process.
Some companies offer lower rates for flexible moving schedules – so, if possible, choose an off-peak moving date. Moving during weekdays, in the middle of the month, or during the off-season (not during summer) might lead to lower rates due to decreased demand.
What's Involved in Hiring a Home Removal Company?
Hiring a home removal company is fairly straightforward if you have the right information at hand. 
You should start by researching local home removal companies. Read reviews, ask for recommendations from friends and family, and create a shortlist of potential companies that fit your needs.
While doing so, be sure to listen to what your friends, family or colleagues suggest – or try to deter you from! – as they can help you to move away from potential rogue traders, saving you time and money on below-par services.
Once you've shortlisted companies, you should seek to provide them with details about your move, including the size of your home, distance, and any special requirements. Be sure to let them know of any specifics to your job, such as specialist removal for pianos or hard-to-access areas.
When the quotes are in, it's time to compare. You should consider factors like services offered, insurance coverage, and any additional charges, and choose a company that offers a balance of quality and affordability.
Finally, it's time to book – make sure you settle on the right date!
Is Hiring a Home Removal Company the Best Choice for My Home?
There are some clear pros and cons when it comes to hiring a removal company instead of a man in a van service – let's look at them.
| Advantages of a Home Removal Company | Disadvantages of a Home Removal Company |
| --- | --- |
| Convenience - a home removal company will take care of more than a single man and a van might | Expensive - home removal companies are usually more expensive than man in a van services |
| Cutomisable service - with companies, more manpower is available if you need it, making the job quicker as a result | Not necessary for smaller properties - if you are a solo lodger, hiring an entire company might not be necessary and could lead you to pay more than you need to for your service |
The main advantage of having a home removal company instead of a single man in a van is the extra manpower it brings – you'll get your house move done far quicker than with a single person helping you out.
The obvious drawback is the cost – it'll be more expensive than a simple van hire or man in van hire, so it's something to bear in mind if you only have a small number of items to move as it might not be the most cost-effective method.
How Do I Find and Hire a Home Removal Company?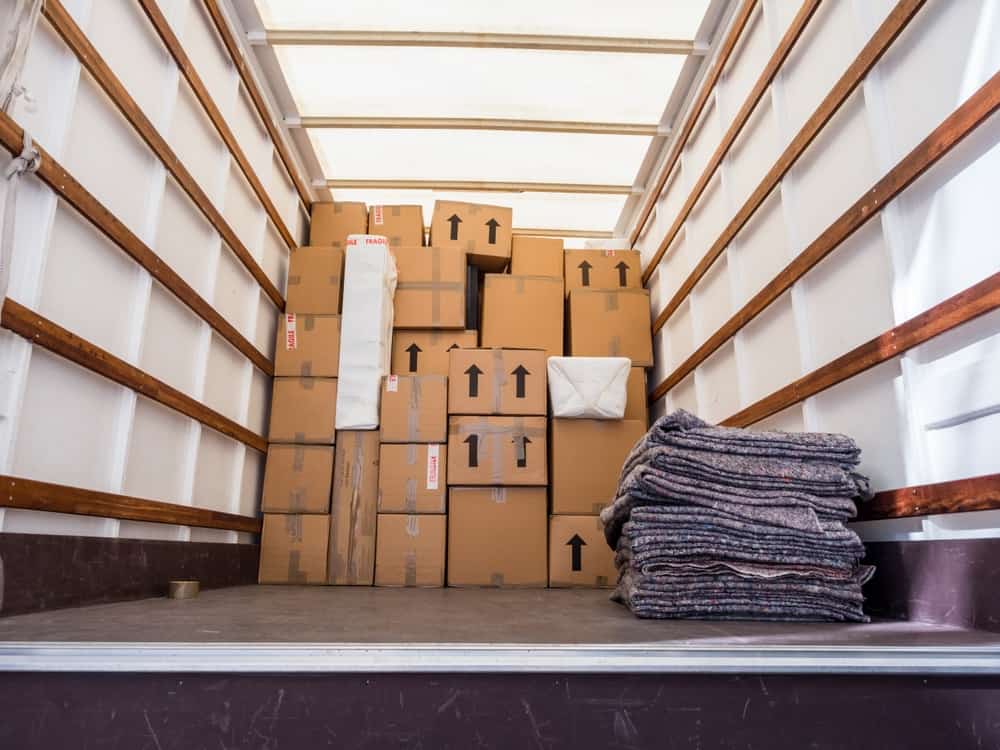 ANYVAN: Instant House Removal Quotes
If you've decided that a home removal company is the right fit for your upcoming house move, these are the steps you'll need to take in order to secure a hire.
Your journey will start with a search, either online or with word-of-mouth. You can use search engines or ask for recommendations from friends, family, or neighbours – this can be particularly useful to cut out any potential rogue traders.
It's a good idea to keep track of the companies you've researched and then compile a shortlist of potential candidates. When you reach out to the companies, be sure to provide them with as much information as possible, including the size of your move, the distance, and any special requirements, as this can impact the price you need to pay.
Once that's done, it's time to compare your quotes to make sure you're getting the best deal for your money. You can then make the final cut and choose your trader, being sure to settle and book on the correct date, and to be aware of any cancellation charges that may apply if things need to be altered.
Ensuring the Professional Is the Right Fit
It can be overwhelming searching for a suitable moving company. While searching, pay attention to your gut feeling about the company – if something feels off or you're not comfortable, it might be best to explore other options.
When you're discussing the move with the company, pay attention to how they communicate with you. Prompt and clear communication is indicative of their commitment to customer service and could be a good way to highlight any red flags early on.
No matter how friendly the company seems, always be sure to verify the company's credentials, such as licenses, insurance coverage, and membership in professional associations. Legitimate companies will have the necessary certifications, and this can be crucial if you need to file a claim for lost or broken items during the move. 
Final Checklist
Decided that a home removal company is the best choice for your moving needs? Here's our final checklist to make sure everything runs smoothly during your project:
Consider your move size – is a removal company necessary, or can you make do with a man in a van service instead?
Be sure to check out reviews of the company
Ensure you list every service needed in your request – are you packing yourself, or do you need this included?
Double-check the date you're booking
Check that there is relevant insurance in place in case of any accidents or breakages during the move
ANYVAN: Instant House Removal Quotes
Frequently Asked Questions
How Far in Advance Should I Book a Home Removal Company?
It's advisable to book a home removal company as early as possible, especially during peak moving seasons (spring and summer). Booking several weeks to a few months in advance can help secure your preferred moving date and give you ample time to prepare.
What Factors Affect the Cost of Hiring a Home Removal Company?
The cost is influenced by factors like the distance between your current and new home, the volume of items being moved, additional services like packing or storage, the complexity of the move (e.g., stairs or elevators), and the reputation of the company.
Will the Home Removal Company Pack My Belongings for Me?
Many home removal companies offer packing services as an additional option. They can pack your belongings securely using appropriate materials. If you prefer to pack yourself, they can provide guidance and packing supplies.
How Do I Ensure My Belongings Are Protected During the Move?
Reputable home removal companies offer insurance coverage for your belongings during transit. Discuss the extent of coverage, any additional insurance options, and how the company handles potential damages to ensure your items are protected.
What Should I Do to Prepare for the Moving Day?
To prepare for the moving day, declutter your belongings, pack your items securely, label boxes, disassemble the furniture if needed, and ensure clear communication with the removal company. Keep essential items like important documents, medication, and essentials separate for easy access on your moving day.
Other Useful UK Guides