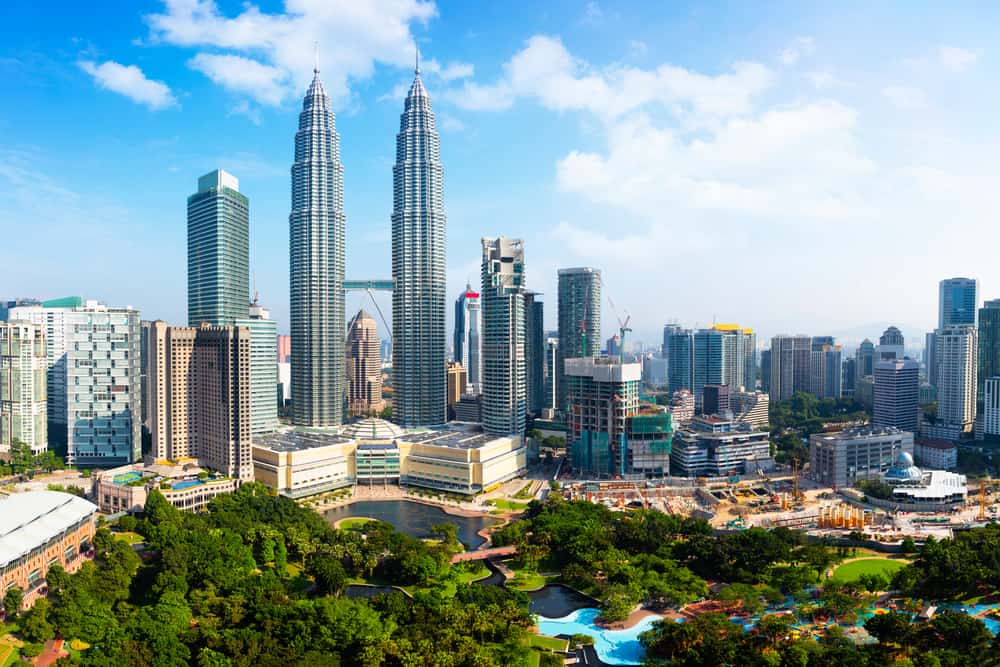 Malaysia is in southeast Asia and sits on the Malay Peninsula and north Borneo. The country is a fascinating mix of cultures and ethnicities. Malaysia's capital, Kuala Lumpur, has long been a favourite with expats. The country's tropical climate, rich plant and animal life, culture and affordable lifestyle are drawcards for tourists and expats alike.
If you are considering moving to Malaysia, the various costs listed below will help you make an informed decision on what costs are involved when moving and living in this part of Asia.
Quick Malaysia Facts:
Population: 32,771,945 (2022 estimate)
Official Language:Over two thirds of the population speak Malay which is the official language. English is recognised as an international language and is taught as a second language in Malaysia.
GDP Per Capita: US$11,109.26 (2021)
Rotating Monarchy: Malaysia has a unique rotating monarchy system, where each of the nine ethnic rulers of the Malay states take it in turns to rule for five years.
Currency: Malaysian ringgit, As of 2023, 1MYR = US$0.21, 1MYR = AU$0.22, 1MYR = CAD$0.33, 1MYR = €0.21
1. Moving and Shipping Costs to Malaysia
Here are some sample international container shipping costs to Malaysia.
| Destination Country (Port/City) | 20FT | 40FT |
| --- | --- | --- |
| Andorra (Andorra la Vella) | $550 | $486 |
| Antigua and Barbuda (St John's) | $814 | $1,298 |
| Argentina (Buenos Aires) | $2,200 | $2,376 |
| Bahrain (Manama) | $550 | $1,050 |
| Bangladesh (Chittagong) | $55 | N/A |
| Belgium (Antwerp) | $220 | $135 |
| Belize (Belize City) | $1,160 | $1,184 |
| Brazil (Santos) | $2,200 | $2,376 |
| Cambodia (Sihanoukville) | $360 | $1,485 |
| Canada (Toronto) | $1,319 | $1,523 |
| Canada (Vancouver) | $732 | $699 |
| Chile (San Antonio) | $825 | $1,024 |
| China (Beijing) | $1,018 | $2,978 |
| China (Shanghai) | $779 | $1,487 |
| Colombia (Barranquilla) | $2,010 | $2,802 |
| Costa Rica (Limon) | $1,298 | $1,885 |
| Croatia (Rijeka) | $495 | $893 |
| Cyprus (Limassol) | $825 | $1,208 |
| Czech Republic (Prague) | $5,060 | $1,850 |
| Denmark (Copenhagen) | $821 | $706 |
| Egypt (Alexandria) | $730 | $1,313 |
| Estonia (Tallinn) | $794 | $759 |
| Finland (Helsinki) | $794 | $759 |
| France (Marseilles) | $842 | $1,438 |
| Germany (Hamburg) | $326 | $307 |
| Gibraltar | $517 | $536 |
| Greece (Piraeus) | $542 | $597 |
| Guatemala (Guatemala City) | $1,012 | $979 |
| Guernsey (St Peter Port) | $440 | $473 |
| Hong Kong (Hong Kong) | $550 | $1,050 |
| India (Mumbai) | $138 | $420 |
| Indonesia (Jakarta) | $165 | $368 |
| Ireland (Dublin) | $1,229 | $1,118 |
| Isle of Man (Douglas) | $1,229 | $1,118 |
| Israel (Haifa) | $347 | $873 |
| Italy (Trieste) | $462 | $473 |
| Japan (Tokyo) | $660 | $1,260 |
| Jersey (St Helier) | $440 | $473 |
| Jordan (Aqaba) | $220 | $200 |
| Kuwait (Shuwaikh) | $715 | $1,350 |
| Latvia (Riga) | $707 | $610 |
| Lebanon (Beirut) | $347 | $898 |
| Liechtenstein (Vaduz) | $1,323 | $1,571 |
| Lithuania (Klaipeda) | $707 | $610 |
| Luxembourg | $220 | $135 |
| Monaco | $550 | $594 |
| Netherlands (Rotterdam) | $220 | $135 |
| Norway (Oslo) | $679 | $556 |
| Pakistan (Karachi) | $193 | $216 |
| Philippines (Manila) | $685 | $3,905 |
| Poland (Gdansk) | $703 | $506 |
| Portugal (Lisbon) | $514 | $394 |
| Qatar (Doha) | $550 | $1,080 |
| Russia (Saint Petersburg) | $794 | $780 |
| Saudi Arabia (Jeddah) | $275 | $378 |
| Singapore | $385 | $756 |
| Slovenia (Koper) | $462 | $486 |
| South Korea (Busan) | $1,320 | $2,052 |
| Spain (Valencia) | $550 | $486 |
| Sweden (Gothenburg) | $679 | $556 |
| Switzerland (Geneva) | $550 | $594 |
| Taiwan (Kaohsiung) | $550 | $1,080 |
| Thailand (Laem Chabang) | $275 | $540 |
| Turkey (Istanbul) | $1,308 | $749 |
| UAE (Jebel Ali) | $275 | $540 |
| UK (London) | $735 | $942 |
| Uruguay (Montevideo) | $2,200 | $2,376 |
| US (Los Angeles) | $835 | $1,035 |
| US (New York) | $194 | $58 |
| Vietnam (Saigon) | $143 | $346 |
2. Malaysia Housing Costs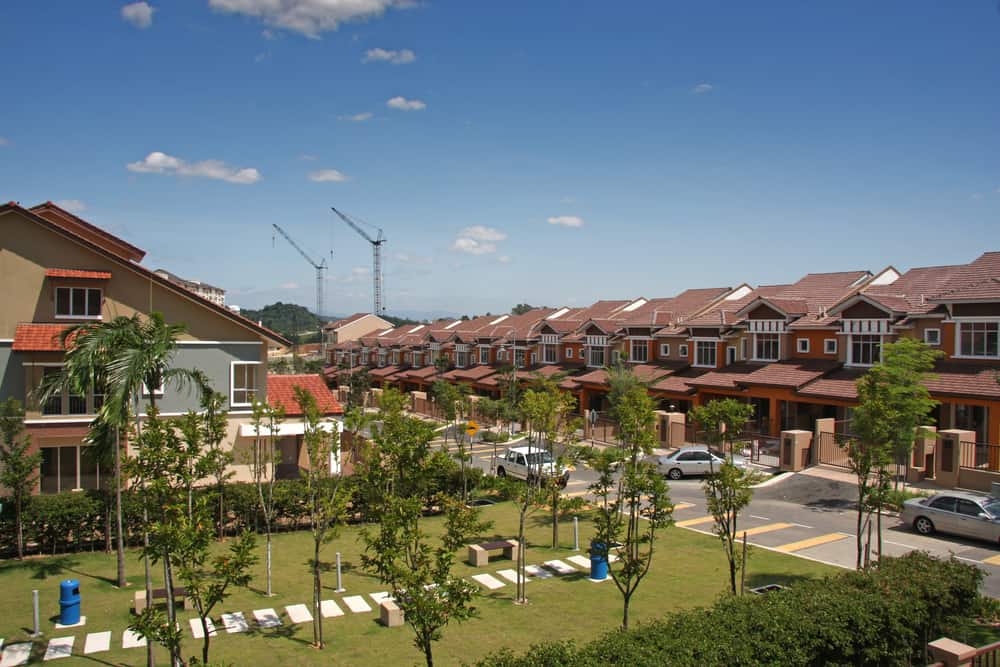 Housing in Malaysia is relatively affordable, and the cost of living is generally low. Many people prefer to live in Kuala Lumpur, the country's capital city, because it offers a more cosmopolitan lifestyle. There's a wide selection of housing available throughout the country, from high end penthouses and villas to quaint single storey houses and studio flats.
Monthly Rental Prices in Malaysia
1 bedroom apartment in City Centre: RM1,200+
1 bedroom apartment outside the City Centre: RM800+
3 bedroom apartment in City Centre: RM3,000+
3 bedroom apartment outside the City Centre: RM1,600+
Price per square metre (10.7 square feet) to buy in City Centre: RM5,870.17+
Price per square metre (10.7 square feet) to buy outside City: RM3,229.17+
Malaysia Housing Cost Comparison
This is how rents in Malaysia compare with other countries around the globe.
United Kingdom is 207.7% more expensive
United States is 369% more expensive
Canada is 237.5% more expensive
Australia is 302.3% more expensive
France is 146.2% more expensive
Italy is 106.8% more expensive
Germany is 164.6% more expensive
Spain is 121.3% more expensive
Source: Numbeo
How to Save on Housing Costs
Share an apartment or house. Have a look at the following sites to find your perfect room or flat mate: iRoommates, Erasmusu and homates.
Different areas – different prices. Over half of Malaysia's residents have moved to the country from various parts of the world. This has resulted in diverse and exciting neighbourhoods. Rentals are exceptionally affordable compared with most countries around the globe. If you are fortunate enough to be able to afford properties in the top end of the market, then areas like Petronas Twin Towers, Batu caves and Teman Negara are favourites. The high demand for housing in Malaysia means that many run-down areas are being rejuvenated and becoming popular with people from all walks of life.
3. Malaysia Food, Grocery and Restaurant Costs
Food is another big draw for people moving to Malaysia. The country's cuisine is a delicious melting pot of Malay, Chinese, and Indian influences. There are plenty of street food vendors selling cheap and tasty dishes, as well as upscale restaurants serving exquisite fusion fare. The availability of fresh produce is great with supermarkets and markets putting on displays to tempt any palate.
Inexpensive Restaurant: RM8.00 – RM25.00
Takeout Coffee: RM6.00 – RM18.00
Bottle of Coke: RM2.00 – RM6.00
1L of milk: RM6.00 – RM9.00
Loaf of Bread: RM2.75 – RM8.00
12 Eggs: RM4.00 – RM11.40
1kg Chicken: RM8 – RM25
1kg Beef: RM18.00 – RM60.00
1kg Apples: RM5.00 – RM18.00
1kg White Rice: RM2.59 – RM13.50
This is how restaurants and food prices compare with other major cities in the world.
UK restaurants are 4% more expensive and groceries are 30.05% more expensive than Malaysia.
US restaurants are 5% more expensive and groceries are 92.7% more expensive than Malaysia.
Canadian restaurants are 1% more expensive and groceries are 75.5% more expensive than Malaysia.
Australian restaurants are 5% more expensive and groceries are 104.7% more expensive than Malaysia.
French restaurants are 8% more expensive and groceries are 78.3% more expensive than Malaysia.
Italian restaurants are 3% more expensive and groceries are 42.07% more expensive than Malaysia.
German restaurants are 1% more expensive and groceries are 40.3% more expensive than Malaysia.
Spanish restaurants are 6% more expensive and groceries are 12.6% more expensive than Malaysia.
Source: Numbeo
Bonus Tips for Cheaper Food, Restaurants and Groceries
Know your supermarkets: Malaysia has many independently owned grocery stores and ethnic stores as well as the usual supermarket chains. There are also farmers' markets and shops which sell health foods and organic foods. Popular supermarkets in Malaysia are Giant, Aeon (Jusco and Carrefour have recently been taken over by Aeon), Segi Fresh and Lulu Hypermarkets and Supermarkets. Food prices are comparatively low in all supermarkets compared with Europe and the States.
Find Cheap Eats: Eating out in Malaysia is not expensive compared with most countries in the world. Have a look at the following sites for suggestions on where to eat at an very affordable price – Timeout, The Culture Trip, Trip Advisor and Wanderlog.
4. Malaysia Alcohol Costs
Social drinking in Malaysia is an important part of life. The nightlife scene in Kuala Lumpur is particularly vibrant, with a wide range of bars, clubs, and live music venues to choose from.
Pint (0.5L) domestic beer at a restaurant/pub:RM10.00 – RM30.00
Bottle of imported beer at a restaurant/pub: RM15.00 – RM35.00
Pint (0.5L) domestic beer at a supermarket: RM7.00 – RM15.00
Bottle of imported beer at a supermarket:RM8. 50 – RM25
Mid-range bottle of wine at a supermarket: RM45.00 – RM100.00
How to drink for less in Malaysia
Keep an eye on the adverts in local papers and flyers for cheap drinks – in supermarkets, bars, clubs and restaurants
Many bars and restaurants have specials after work. Check out for happy hour deals where wine, cocktails and beer are often half price. Have a look at the following sites for more tips on where to go to save money on a night out; Yelp, The Smart Local, and Funn Taste.
5. Malaysia Transportation Fares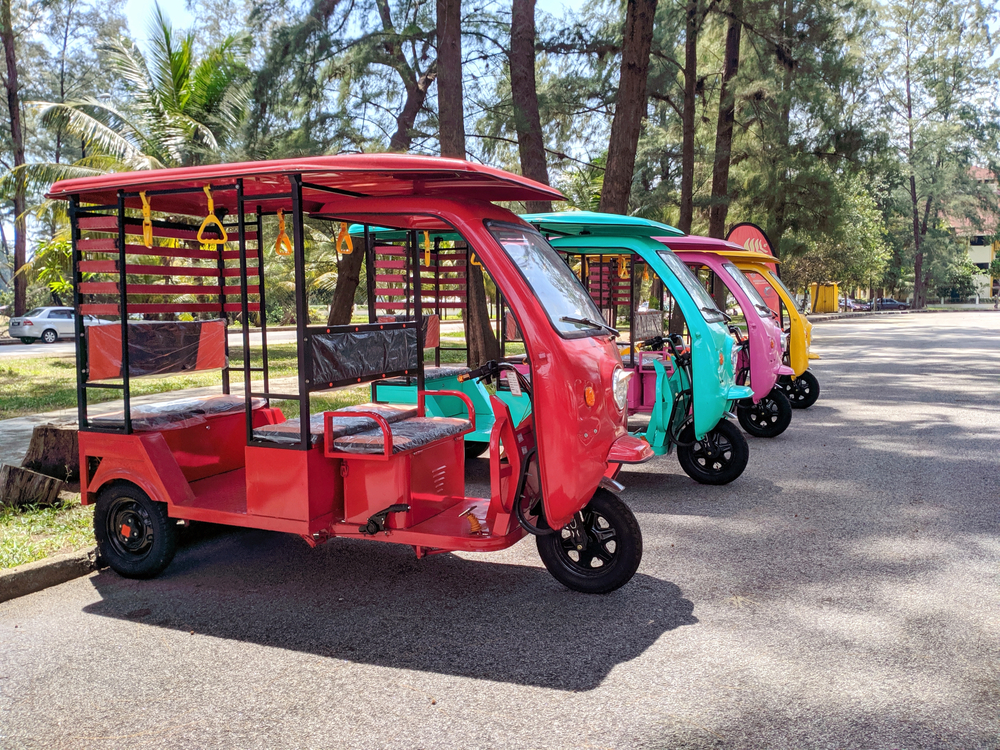 Malaysia has an excellent transportation system run by Prasarana Malaysia Berhad which runs the trains, buses and trolley buses in the country. The system is built to encourage tourists and residents alike to use it and keep the roads free from traffic jams. The transport system is designed to ensure that the whole of the country is covered.
Here are some example ticket costs.
Adult Single Metro – RM3
One day ticket – RM7.50
Monthly season ticket, unlimited – RM100.00
How to save money on public transport
Look for free rides and free transfers from bus to rail and vice versa
Buy a weekly ticket RM28.5 for 7 days of unlimited travel
Buy a bike. Cycling is big in Malaysia. There are cycles lanes and lots of rides in and around the city.
Many people walk to work and the shops in Malaysia.
6. Cost of Internet in Malaysia
Internet access is widely available throughout Malaysia. The mobile network coverage is also excellent, making it easy to stay connected even when you're on the go.
The average price of a broadband package in Malaysia is RM112.10 per month for 60Mbps (unlimited data, cable/fibre). The most popular ISPs in Malaysia include:
7. Cost of Clothing, Personal Items, Gym and Leisure
Malaysia is a tropical country with a hot, humid climate. The average annual temperature is 31C. The country experiences two monsoon seasons, the southwest monsoon from April to September and the northeast monsoon from October to March. Kuching is the wettest place with an average rainfall of 4,159mm per annum and Sitiawan is the driest area with an average rainfall of 1,787mm per annum.
The southwest monsoon brings heavy rains to the western coasts of the country, while the northeast monsoon brings light rains to the eastern coasts. Malaysia experiences a wide range of weather conditions, depending on the location.
Here are some clothing prices, together with other useful prices.
Pair of Jeans: RM90 – RM329
Summer Dress: RM55 – RM230
Running Shoes (Trainers): RM175 – RM500
Business Shoes: RM125 – RM500
Short Doctor's visit (15 mins): RM134
Deodorant: RM4.18
Shampoo: RM5.34
Toilet Paper (4 rolls): RM4.05
Gym membership: RM100 – RM300 per month
Movie (cinema) ticket: RM14 – RM25
Source: Numbeo and Expatistan
8. Cost of Owning a Car and Driving a Car in Malaysia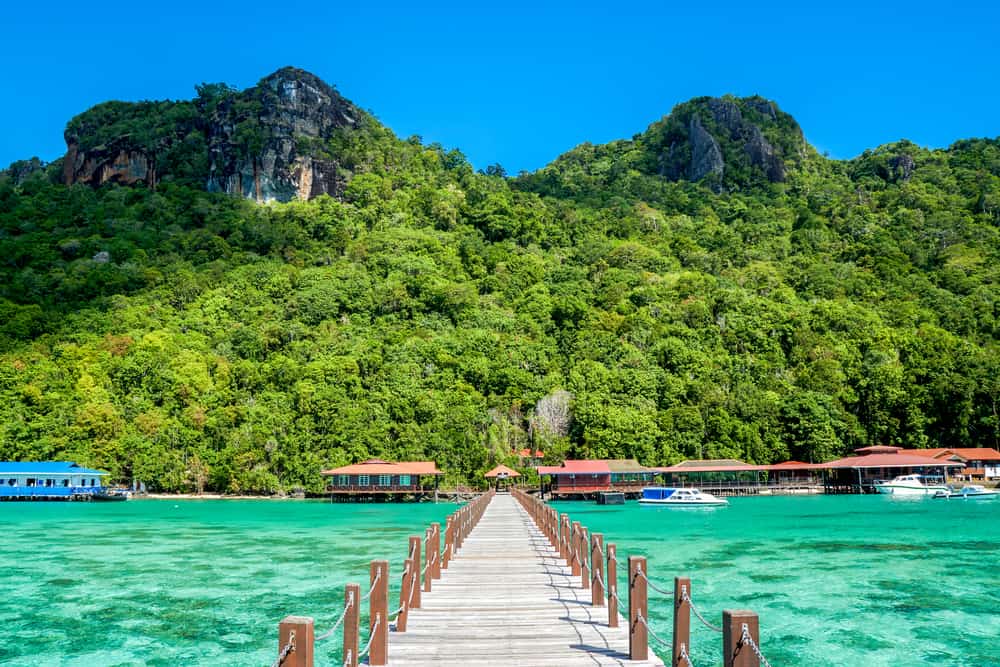 Malaysians love to drive, with 93% of households owning at least one vehicle. The roads are well maintained but note that many Malaysians aren't great when it comes to sticking to the rules of the road, especially in the cities.
You can drive on your home country's driving licence for up to three months or on an International Driving Licence for 12 months after which, you'll need to get a Malaysian driving licence.
Buying a car in Malaysia is a relatively easy process and it's definitely a lot cheaper to buy a car in Malaysia rather than import your own vehicle. Buying a locally manufactured vehicles is a lot cheaper than opting for an imported vehicle.
Here are some other sample costs of owning and operating a car in Malaysia:
Volkswagen Golf:RM155,000
1 litre (¼ gallon) of gas (petrol):RM2.10
Other fees (if any): Owning and running a four seater car in Malaysia will cost you approximately RM660 per month which includes petrol, tolls, road tax, insurance, maintenance and depreciation.
Source: Expatistan
Ways to save money driving in Malaysia
Need your car/vehicle moved to Malaysia? Then read our guide to: Car Transport & Vehicle Shipping.
9. Taxes in Malaysia
No matter where you live in Malaysia, you will pay direct and indirect taxes. To learn more about the different taxes in Malaysia go to Acclime. The amount of personal tax you'll pay depends on your income. Tax starts at 1% for those earning between RM5,000 and RM20,000. The top rate is 30% and is paid by those earning over RM2,000,000
VAT in Malaysia is 10% and is added to most goods and services. Some goods attract a reduced rate of 5%.
If you own your home, you will be subject to property tax based on the area in which you live and the size of the property you live in.
Finally, if you decide to acquire an apartment or house in Malaysia you'll have to pay real estate transfer tax.
10. Flight Costs from Malaysia
If you do make the move to Malaysia, here's approximately how much it will cost to fly to other major world cities based on lowest, one-way fares from Skyscanner as of early 2023:
London: RM252
New York: RM518
Toronto: RM485
Sydney: RM145
Paris: RM265
Berlin: RM247
Rome: RM250
Madrid: RM252
Other Malaysia Relocation Tips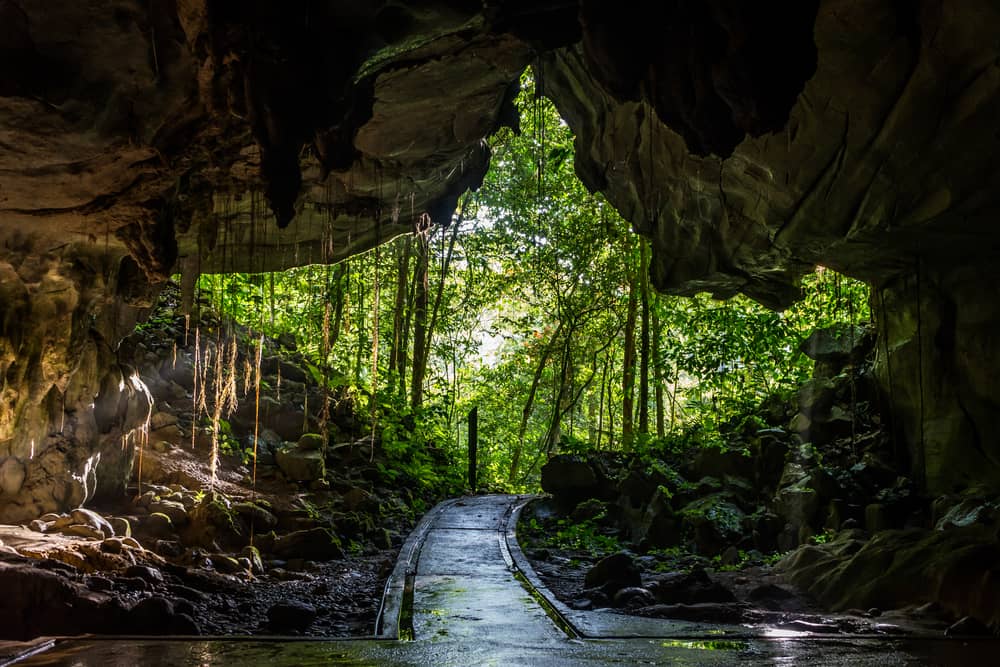 The costs and pricing above should give you a good idea of the cost of living in Malaysia but perhaps the following extra tips will make your move go smoothly.
11. Relocating to Malaysia Alone
Moving to Malaysia alone can be daunting, but there are plenty of resources and support systems in place to help you make the transition.
Here are a few tips about settling in Malaysia.
Meetups:Malaysia has many Meetup groups covering a wide range of activities from surfing to architecture.
Attend local events: There is always something going on in Malaysia and many of the activities are free. Have a look at the following sites for inspiration- Exoticca, Eventbrite and
12. Moving to Malaysia with a Family
Moving with a family can be challenging but Malaysia is an extremely welcoming country with a great mix of cultures. There's so much to keep the children enthralled in their new surroundings from theme parks to nature reserves, and museums to ocean activities.
New parents (or parents to be):Check out Facebook and ask for advice, courses and ways to meet other parents or parents to be.
Live in a family friendly area:There are plenty of in the country, so you'll be able to find a safe and comfortable place to live. Have a look at the following sites for suggestions – ET Speaks from Home, Life from a Bag and Expat Arrivals.
Find things to do with the kids:Malaysia has lots for children to do. Have a look at the following website for inspiration – TripAdvisor, Travel Triangle and Thrillophilia.
13. Moving to Malaysia for Work
Moving to a new country for work is one of the most common reasons people choose to move. While it is possible to move without a job, it makes sense to ensure there are jobs in your field before you make the move.
The main industry sectors for expats are tourism, manufacturing, and agriculture. Other industries include finance, oil and gas, information technology, and biotechnology.
Here are a few things to consider when moving for work:
Salary:The costs we outlined above should give you a rough idea of how much more you'll want to be making to make the move worthwhile. You can also check salary ranges on sites such as Payscale and Glassdoor.
How to find work: : If you want to have a job lined up before you move to Malaysia, but aren't sure where to begin, the following sites are good places to start – Jobstreet, LinkedIn, International Citizens and Room Plus. You may also want to Google recruiters in your industry, as they can often help land you some initial interviews as well.
14. Moving to Malaysia from Australia
There's a fairly large Aussie contingent living and working in Malaysia. If you are thinking of moving to Malaysia from Australia, here are a few things to consider.
Size comparison:Australia is 23 times the size of Malaysia, but it has 7.7 million less people living there.
Join expat groups:MeetUp, InterNations and Facebook offer ways of meeting up with other Australians in Malaysia.
15. Moving to Malaysia from Canada
There are a comparatively large number of Canadians living in Malaysia. If you're considering making the move from Canada here are a few things to consider.
Size:Canada is 30 times the size of Malaysia but Malaysia only has an extra 4.4 million inhabitants than Canada.
Expat groups:Meeting up with fellow Canadians helps the moving process. Link up through sites such as MeetUp and InterNations.
16. Moving to Malaysia from the United Kingdom
The climate and way of life in Malaysia attract people from the UK, especially those working in the hospitality industry, so if you're considering joining them, here are a few bonus tips:
Size: The UK's population is around twice that of Malaysia. However, Malaysia is 1.4 times the size of the UK.
Expat groups:If you want to get together with others from the UK who are enjoying the weather, then go to MeetUp and InterNations.
Hopefully, the tips and costs above are helpful. If want to get started pricing out how much it will cost you to move to Malaysia you can start by comparing moving quotes here.
Also see: