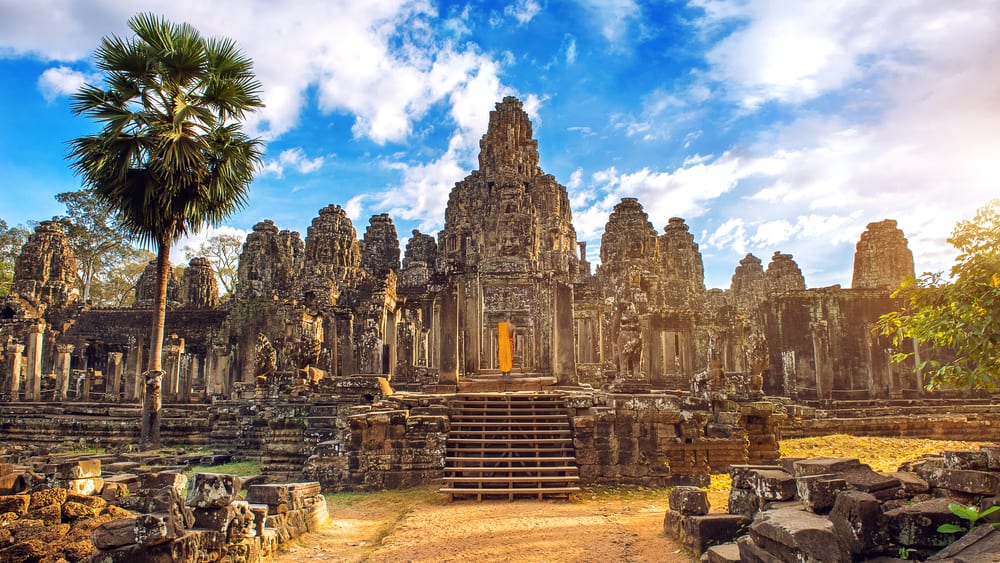 The Kingdom of Cambodia possesses a seductive power to turn tourists from all over the world into permanent residents. Besides its rich national culture, history, nature, and the beauty of the world-famous Angkor Wat, this nation is extremely suitable for expats looking for a welcoming market for foreign investments and business prospects.
The local population is warm and hospitable, the weather is kind and pleasant, English is widely spoken, and the US dollar is used as the defacto currency. All this contributes to the economic stability every expat looks for when choosing a place to migrate.
This article will help you establish the moving costs and organize your move to Cambodia (Sihanoukville) from any corner of the world – and vice versa!
The following charts display the Cambodia container shipping rates to and from the port city of Sihanoukville. To get accurate door-to-door prices, you can find a quote tool at the top of this page that you can use.
Shipping Container Costs to Cambodia (Sihanoukville)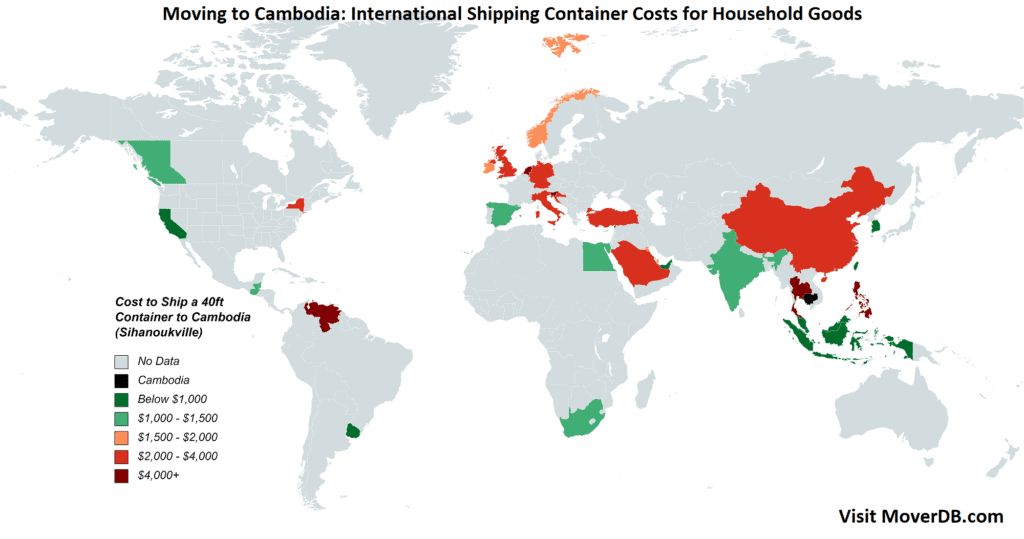 Shipping Container Costs from Cambodia (Sihanoukville)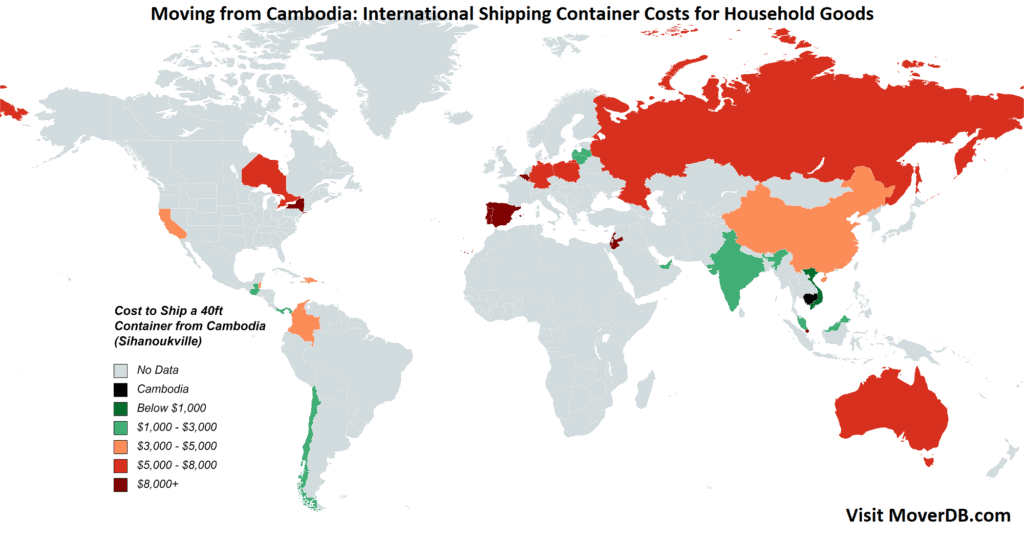 Notes about data:
All $ figures in United States Dollars (USD);
Rates accurate as of mid 2022;
The maps in this article were created using https://www.mapchart.net. You are free to share the maps so long as you provide an attribution link back to MoverDB;
The rates above are estimates only and may have changed since the time this article was published (May, 2022). They are based on the lowest estimated rate from either https://www.icontainers.com or https://www.freightos.com;
To get a more accurate idea of the cost for you, please use the quote form at the top of this page;
Please also see our guide to international container shipping