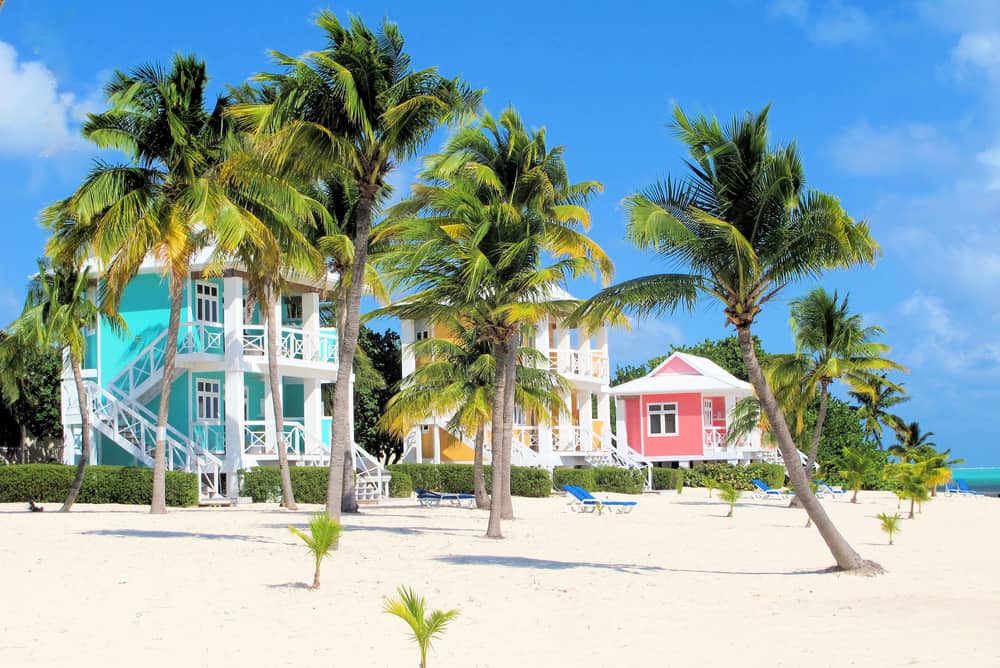 The Cayman Islands are an easily-accessible paradise just like the rest of the beautiful countries in the Caribbean. There are, in fact, three Cayman islands that are all decorated with breathtaking beaches, palm trees, and pristine lagoons.
This small country is perfect for anyone willing to enjoy their life while still working as the place is known for its flexible work culture and the lack of personal income tax. The excellent quality of life and the near proximity of major transit hubs are also some pros of residing in the Cayman Islands.
Having said that, if you plan your major move to this country, you'd benefit largely from learning the costs of transporting your personal and home goods there.
The Cayman Islands container shipping rates that are compiled in this article are the lowest you can find out there, so make sure to overview the charts below and spot the port city located nearest to you. If you need a precise door-to-door price, please use the custom quote tool provided by MoverDB.
Shipping Container Costs to the Cayman Islands (George Town)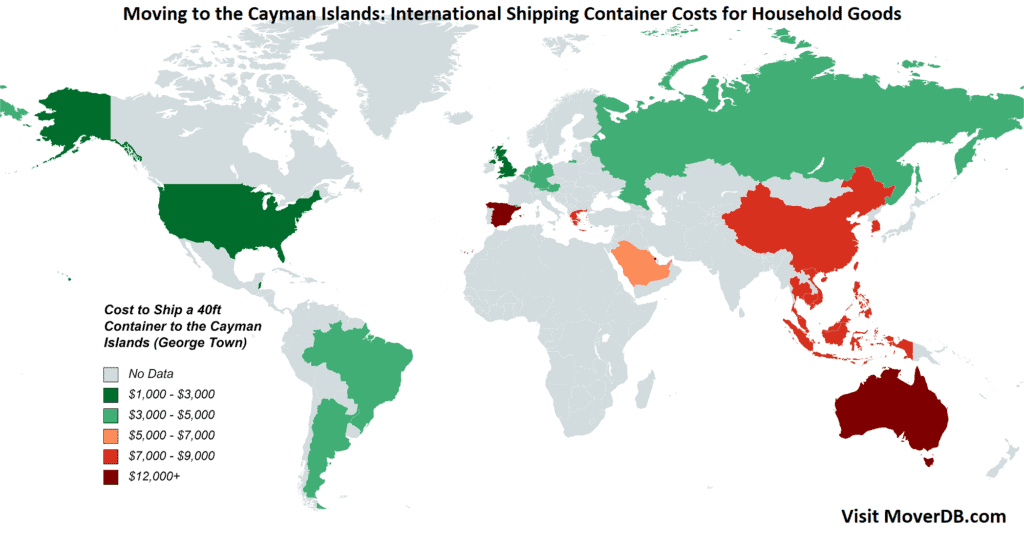 Shipping Container Costs from the Cayman Islands (George Town)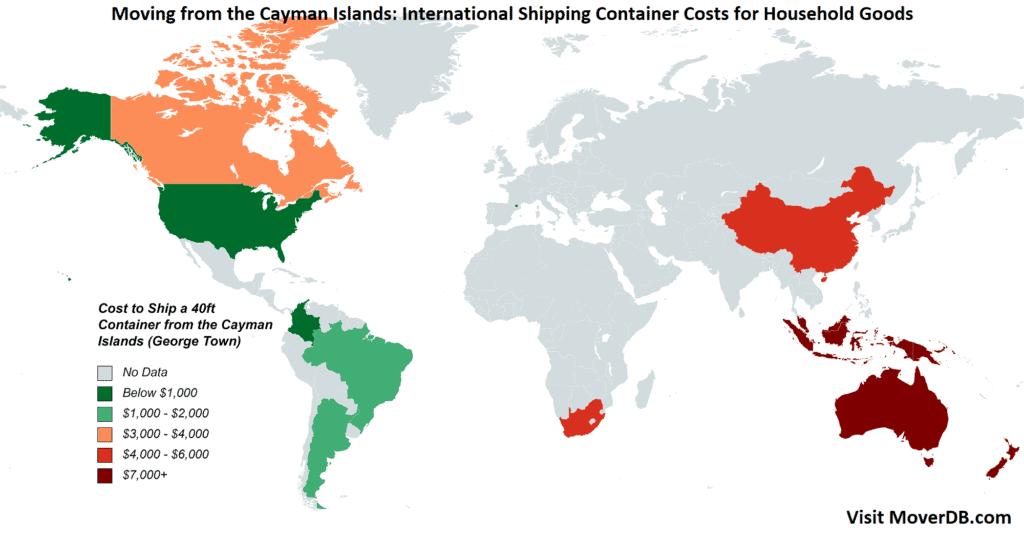 Notes about data:
All $ figures in United States Dollars (USD);
Rates accurate as of mid 2022;
The maps in this article were created using https://www.mapchart.net. You are free to share the maps so long as you provide an attribution link back to MoverDB;
The rates above are estimates only and may have changed since the time this article was published (June, 2022). They are based on the lowest estimated rate from either https://www.icontainers.com or https://www.freightos.com;
To get a more accurate idea of the cost for you, please use the quote form at the top of this page;
Please also see our guide to international container shipping