Moving home can be stressful so getting someone to assist you in your move can help release the pressure. Whether you are moving within Azerbaijan, or moving to or from Azerbaijan, there are companies that can assist. We have compiled a list of removal companies below that are members of the International Association of Movers (IAM) and/or FIDI Accredited International Mover (FAIM) that could help you.
1. ACE Forwarding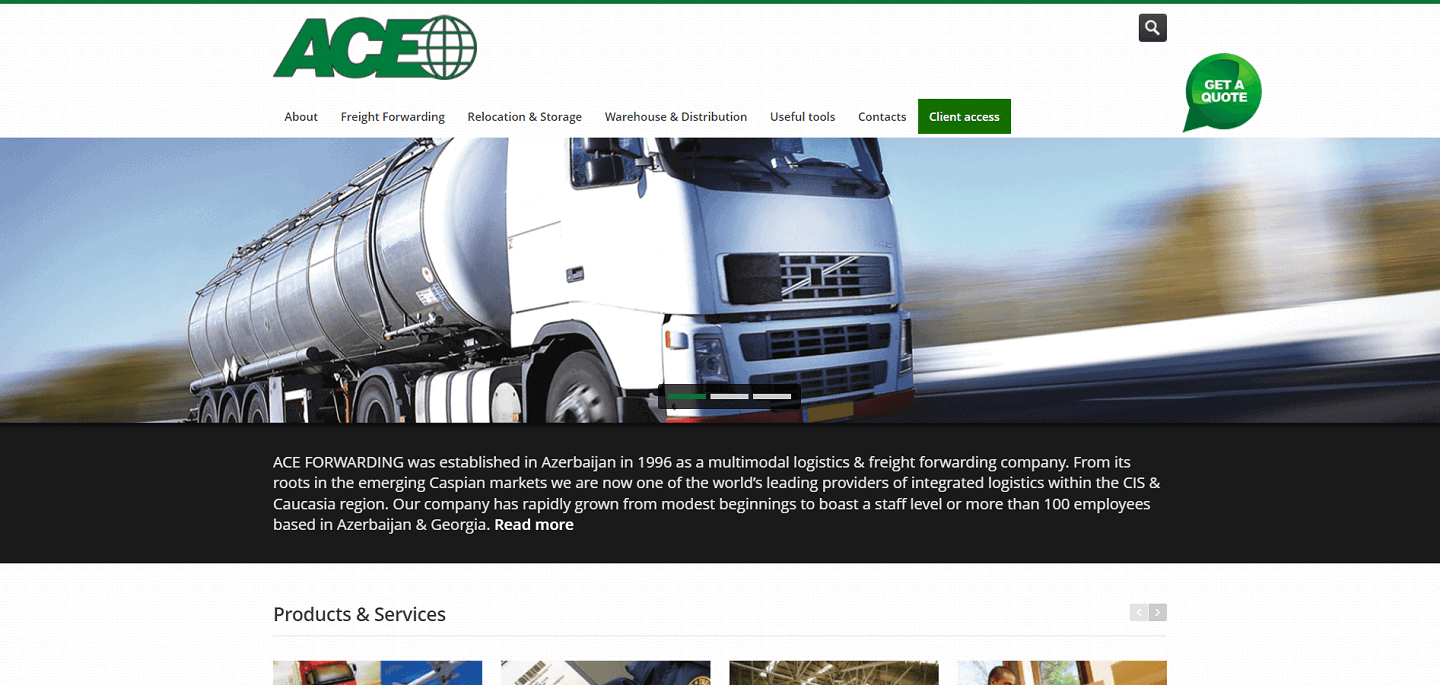 International moves
Relocation services
Household and corporate moves
Air, sea, rail and road transport
Breakbulk, groupage and container transportation
Fine art transportation
Customs brokerage
Vehicle and boat transportation
Pet transportation
Long and short-term storage solutions
ACE Forwarding is a multimodal logistics and freight forwarding company that was founded in 1996 in Azerbaijan and they also have offices in Georgia. They are a member of IAM with 25 years of service. They offer moving services to Azerbaijan, international moves, and relocation services for households and businesses.
ACE Forwarding offers a pre-move survey and quotes tailored to your needs. They provide packing services using materials specially designed for the contents and professional packing techniques as well as dismantling and assembling furniture. They also can help with customs brokerage, pet and vehicle transportation, insurance and storage on a short or long-term basis.
Website: http://www.acecaspian.com
2. Allright Moving & Storage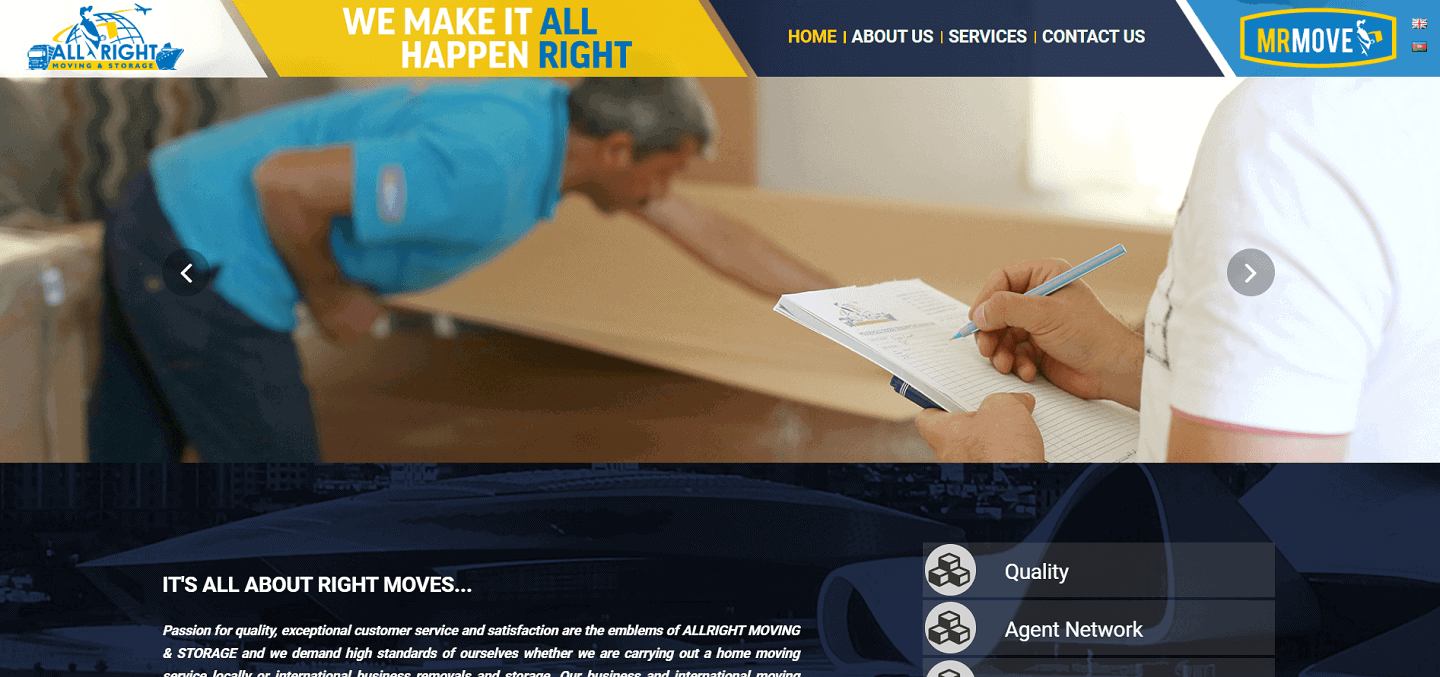 Local and national moves
International moves
Residential removals
Office and corporate moves
Professional and courteous staff
Dismantling and assembly of furniture
Transit insurance
Customs clearance
Storage solutions
Allright Moving & Storage claims to be one of Azerbaijan's leading freight forwarding and relocation companies. They offer household and corporate moving services in, from or to Azerbaijan. They are a member of IAM with 7 years of service. They have a network of international moving subcontractors and partners to assist them with international moves.
Allright Moving & Storage provides experienced surveyors to assess your needs and provide advice. They will pack your belongings, dismantle and assemble furniture, as well as transit insurance and customs clearance. They can also offer car shipping services. They offer short to long-term, fully secure and climate-controlled storage facilities.
Website: http://www.allrightmoving.com
3. Buddy-Mover
Local and national moves
International removals
Residential removals
Business moves
Professional and qualified staff
High standard of packing
Inventories to track your belongings
Road, air and sea freight
Transit insurance
Short to long-term storage
Buddy-Mover is a removal company that is based in Baku, Azerbaijan that is an IAM member with 4 years in service. They provide local, national and international moving services that cater for both residential and business clients. They employ professional staff that are highly trained in moving techniques and packing.
Buddy-Mover provides a survey face to face before your move to assess your needs and customs requirements and shipping options. Their moving staff will pack your belongings securely, create an inventory and arrange transportation by road, air or sea. They also offer short to long-term secure storage options in their vaulted storage warehouse.
Website: http://www.buddy-mover.com
4. Gosselin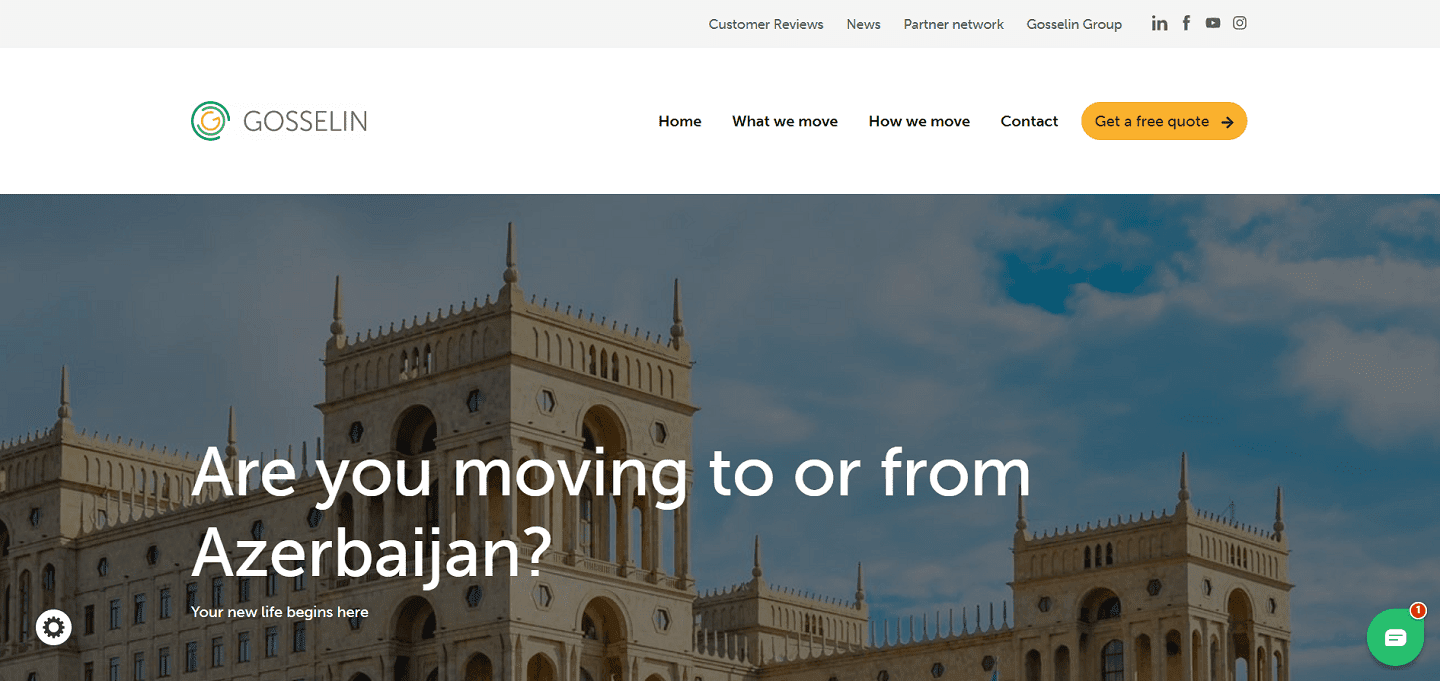 International moves
Household removal
Office move
Packing, transportation and unpacking
Fine arts moving
Pet moving
Car shipping
Storage solutions
Excess baggage
Travelling exhibitions services
Gosselin is a removal company that is part of Gosselin Group which was founded in 1930 in Belgium and has been operating in Azerbaijan for over 20 years. They cater for diplomats, corporate employees and private households transporting internationally. They are members of IAM with 23 years of service.
Gosselin offers a tailored service to meet the needs of your family or business with a professional packing service, top-of-the-line packing materials and unpacking service. They provide insurance, fine arts moving, car shipping and pet moving that is Ipata certified. They can also provide storage solutions and forwarding services including excess baggage and travelling exhibitions.
Website: https://gosselin-moving.com/azerbaijan
5. Interdean International Relocations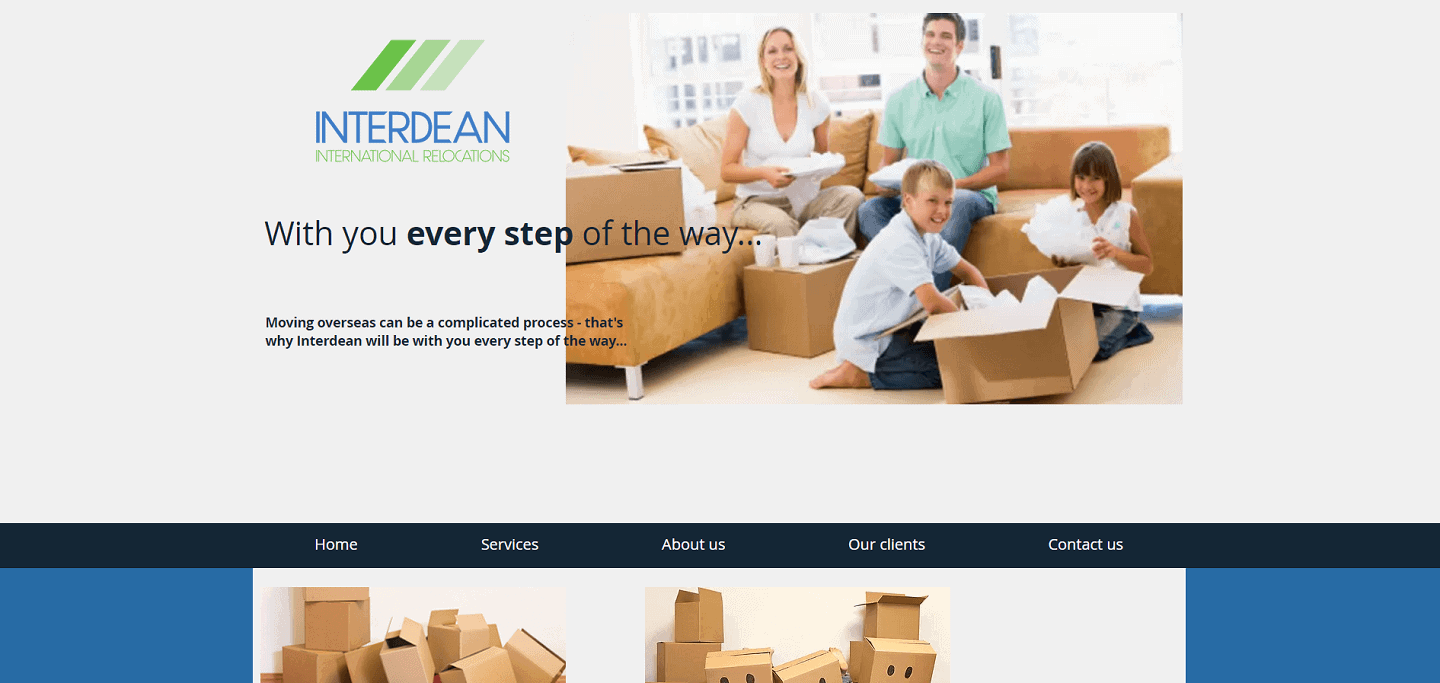 International moves
Home moves
Corporate moves
Relocation service
Preparation, packing and unpacking of your belongings
Road, sea and air freight options
Transit insurance
Support with customs clearance
Short to long-term storage
Assistance finding a home or short-term let
Interdean International Relocations is an international moving management company that is based in Baku, Azerbaijan. They are members of IAM and have 24 years in service as well as being accredited by FIDI.
Interdean International Relocations provides specialist boxes designed for the contents to best protect them and tailor-made crates for valuable or fragile items. They will fully itemise your property on an inventory and unpack it and remove all packing materials. They offer transportation by road, air and sea freight and they will support you with customs clearance. They also offer a variety of storage solutions for small to large amounts for short to long-term.
Website: http://www.interdean.com.az