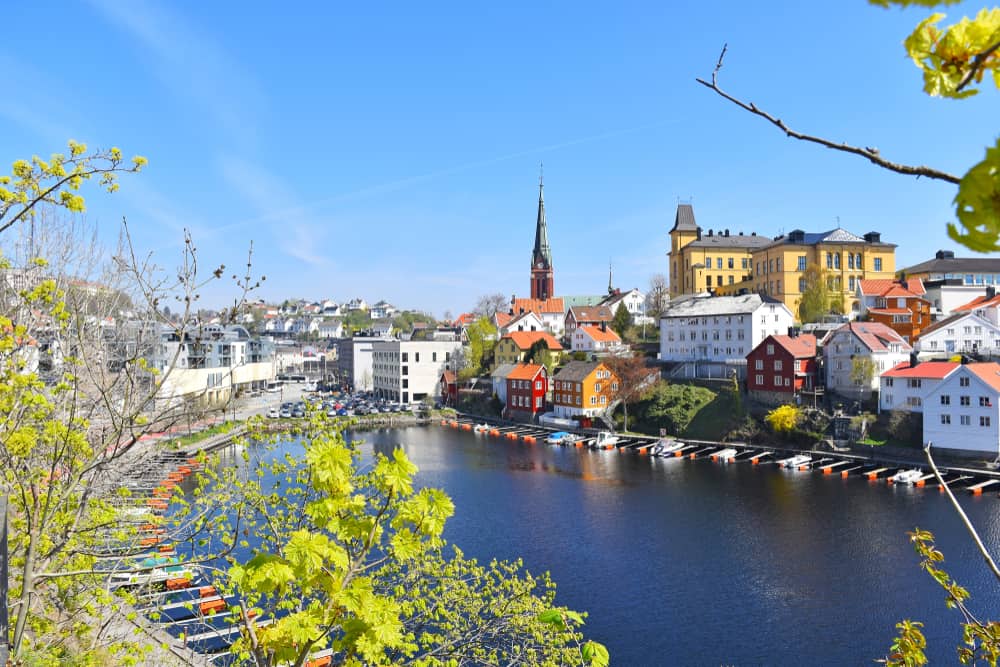 Norway, the land of fjords and Nobel prize awards, has an exceptionally high standard of living. The majestic scenery and outdoor activities (even in winter!) are the heart and soul of this beautiful country. Norway has consistently been placed first in the annual Human Development Index out of a total of 189 nations. The country has a highly educated work force and rich natural resources.
If you are planning to move to Norway, the following living and moving costs will help you to make an informed decision.
Quick Norway Facts:
Population: 5,516,153 (Est. 2022).
Official Language:Norway has two official languages, Norwegian and Sami. The Norwegian language is commonly spoken by most people in Norway and is derived from the Old Norse.
GDP Per Capita:$ 68,294.48 USD (2022)
Skiing: Skiing began in Norway. Norwegians are passionate about skiing and excel internationally.
Currency: Norwegian Krone is the currency in Norway. NOK1 = USD 0.092, NOK 1 = AUD 0.14, NOK 1 = CAD 0.13,NOK 1 = 0.094 EURO, and NOK1 = £0.082
1. Moving and Shipping Costs to Norway
The table below shows container shipping costs to Norway from various other countries around the world.
| Origin Country (Port/City) | 20FT | 40FT |
| --- | --- | --- |
| Andorra (Andorra la Vella) | $1,384 | $1,662 |
| Australia (Sydney) | $7,649 | N/A |
| Bahrain (Manama) | $1,595 | N/A |
| Belgium (Antwerp) | $831 | $1,049 |
| Canada (Toronto) | $1,584 | $3,773 |
| Canada (Vancouver) | $3,179 | $5,741 |
| Chile (San Antonio) | $3,107 | $2,767 |
| China (Beijing) | $869 | $1,439 |
| China (Shanghai) | $7,315 | $11,550 |
| Colombia (Barranquilla) | $572 | $693 |
| Costa Rica (Limon) | $1,397 | $1,749 |
| Denmark (Copenhagen) | $1,687 | $2,328 |
| Egypt (Alexandria) | $429 | $630 |
| Estonia (Tallinn) | $1,236 | $2,174 |
| Finland (Helsinki) | $1,525 | $2,155 |
| Germany (Hamburg) | $1,166 | $1,495 |
| Greece (Piraeus) | $704 | $1,029 |
| Guatemala (Guatemala City) | $1,969 | $2,814 |
| Haiti (Port-au-Prince) | $1,043 | $1,386 |
| Hong Kong (Hong Kong) | $6,270 | $8,925 |
| India (Mumbai) | $2,586 | $2,573 |
| Indonesia (Jakarta) | $4,246 | $7,886 |
| Ireland (Dublin) | $1,520 | $2,116 |
| Isle of Man (Douglas) | $1,437 | $1,904 |
| Japan (Tokyo) | $7,306 | $13,737 |
| Kenya (Mombasa) | $1,510 | $3,212 |
| Latvia (Riga) | $1,173 | $1,613 |
| Lithuania (Klaipeda) | $1,148 | $1,578 |
| Malaysia (Port Kelang) | $6,089 | N/A |
| Poland (Gdansk) | $1,097 | $1,555 |
| Portugal (Lisbon) | $1,474 | $1,893 |
| Russia (Saint Petersburg) | $1,430 | $1,982 |
| Spain (Valencia) | $1,729 | $2,010 |
| UK (London) | $1,073 | $1,550 |
| US (Los Angeles) | $1,625 | $1,855 |
| US (New York) | $1,565 | $1,782 |
Save money by comparing moving companies using our moving quote from above.
2. Norway Housing Costs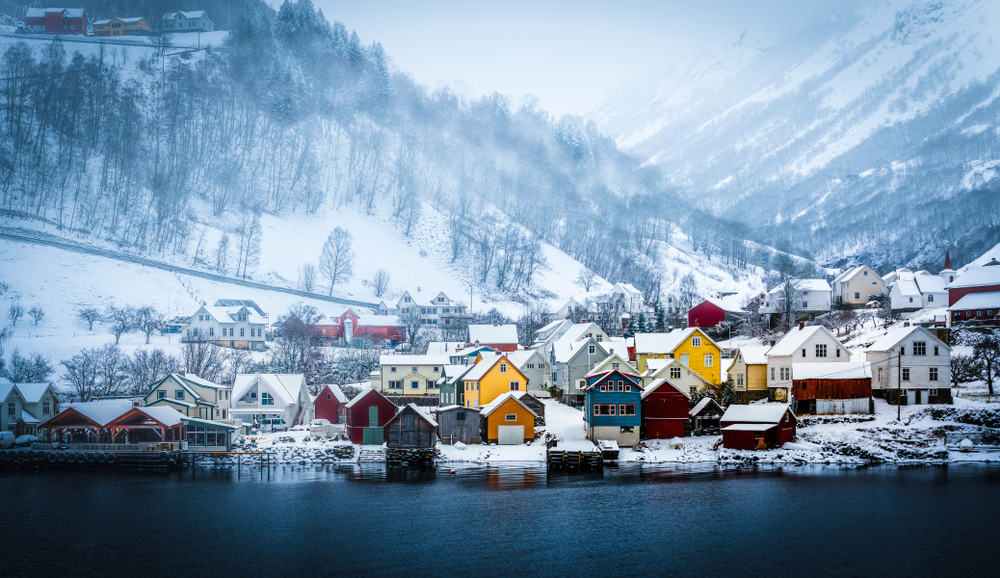 Over 80% of the Norwegian population own homes. Property costs, both rentals and purchases increased by 10.6% in the last year. Foreigners can buy property in Norway but it is extremely expensive. Flat and house rentals are readily available in the cities but are in short supply in rural areas.
Monthly Rental Prices in Norway
1 bedroom apartment in City Centre: kr8,000 – kr15,000
1 bedroom apartment outside the City Centre: kr6,500 – kr12,000
3 bedroom apartment in City Centre: kr14,000 – kr25,000
3 bedroom apartment outside the City Centre: kr11,000 – kr20,000
Price per square metre (10.7 square feet) to buy in City Centre: kr35,000 – kr100,000
Price per square metre (10.7 square feet) to buy outside the City Centre: Nkr 25,000 – 80,000
Source: Numbeo
Norway Housing Cost Comparison
This is how rents in Norway compare with other countries around the globe.
United Kingdom is 38.77% more expensive
United States is 66.83% more expensive
Australia is 22.03% more expensive
Singapore is 47.12% more expensive
France is 10.67% more expensive
UAE is 15.39% is cheaper than Norway
Spain is 31.32% is cheaper than Norway
Source: NUMBEO
How to Save on Housing Costs
Share an apartment or house. Have a look at these sites to find your perfect room or flatmate: Internations, Flat Share, Life in Norway, Earasmusu Roommate, and Coliving.
Different areas – different prices. Cities like Oslo, Stavanger, Bergen, Trondheim, etc are expensive both for housing and living costs. Look for cheaper properties in places like Telemark, Hedmark, Rural Ostfold, and Oppland.
3. Norway Food, Grocery and Restaurant Costs
Norwegians are, and always have been, foodies. Some of their traditional Norwegian dishes are centuries old. Norwegian food specialists have contributed new foods and culinary equipment like the brunost-brown cheese, salmon sushi, aquavit, and the cheese slicer. Mutton and cabbage stew commonly known as "Farikal" in the Norwegian language is the national dish. There are people of many nationalities living in Norway and the restaurant menus and the food in the supermarkets reflects this.
Inexpensive Restaurant: kr120 – kr320
Domestic beer: kr70 – kr110
Coke/Pepsi: kr20 – kr45
1L of milk: kr16 – kr25
Loaf of Bread: kr12 – kr45
12 Eggs: kr23 – kr50
1kg Chicken Fillets: kr69 – kr180
1kg Beef: kr130 – kr400
1kg Apples: kr14 – kr40
1kg White Rice: kr15 – kr48
Source: Numbeo
This is how restaurants and food prices compare with other major cities in the world.
UK restaurants are 22.04% cheaper and groceries are 49.67% cheaper than Norway.
United States restaurants are 8.95% more expensive and groceries are 23.66% more expensive than Norway.
Australian restaurants are 36.30% cheaper and groceries are 12.12% cheaper than Norway.
Singapore restaurants are 62.60% cheaper and groceries are 37.75% cheaper than Norway.
French restaurants are 38.02% cheaper and groceries are 15.78% cheaper than Norway.
UAE restaurants are 60.55% cheaper and groceries are 72.32% cheaper than Norway.
Spanish restaurants are 76.77% cheaper and groceries are 97.57% cheaper than Norway.
Source: NUMBEO
Bonus Tips for Cheaper Food, Restaurants and Groceries
Know your supermarkets: Supermarkets are definitely the cheapest places to buy food in Norway. The country has the most expensive food in Europe. Fish is always cheaper than meat. Try shopping from supermarkets like Rema 1000, Kiwi, Rimi, and Bunnpris to save a little money. If you've just been paid then you'll be a position to visit Meny, ICA, and Ultra.
Find Cheap Eats: Search online or look in local papers for cheap places to eat. Better still, ask a loc Have a look at these websites for suggestions on eating cheaply at home and in restaurants: The Foodellers, Trip Advisor, Budget Traveller and Rough Guides.
4. Norway Alcohol Costs
Norwegians enjoy socialising in restaurants, bars and clubs. Liquor was restricted in Norway from 1917 to 1923. Similarly, the Norwegian government took several measures to limit the sale of alcohol during the Covid lockdown. Drinking alcohol in Norway is government controlled. There are strict laws to regulate drinking with severe penalties and punishment. Nevertheless, you can buy alcohol in supermarkets according to the vary restrictions imposed.
Bottle of imported beer at a restaurant/pub: kr70 – kr110
Pint (0.5L) domestic beer at a restaurant/pub: kr70 – kr120
Pint (0.5L) domestic beer at a supermarket: kr25 – kr45
Bottle of imported beer at a supermarket: kr30 – kr60
Mid-range bottle of wine at a supermarket: kr110 – kr260
How to drink for less in Norway
Drinking alcohol in cafes and pub is cheaper than restaurants and hotels.
Go to areas that students frequent as the drinking spots will always have specials.
Bars and clubs will advertise happy hours on certain days of the week.
Have a look at the following for inspiration: – Living Cheap in Norway, Trip Advisor and Norway on a Budget
5. Norway Transportation Fares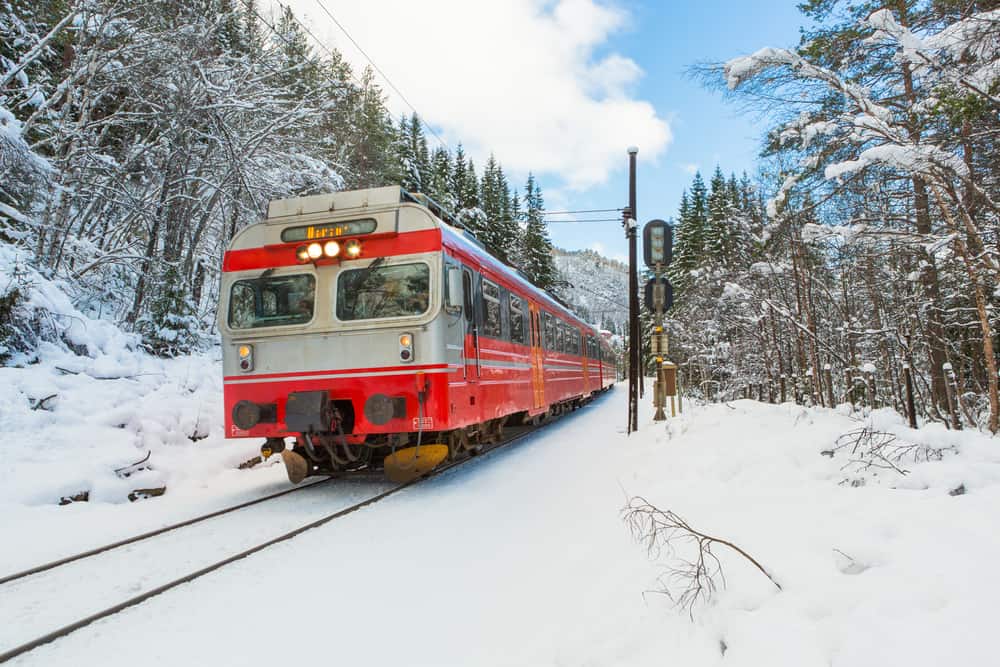 The best public transport system in Norway is the bus service with an extensive network of urban as well as rural routes. Express coaches pass through almost all cities, airports and ferry terminals. Travelling by bus is cheaper than flying or going by train. Coaches also provide discounts to children, students, senior citizens and families. Coaches are comfortable for long trips with Wi-Fi. If you don't mind the extra cost, Norway has a good railway network stretching across 3,000km and passing through mountains, suburbs, fjords, and lakes.
Here are some example ticket costs.
One-way ticket (Local transport) – kr39
Monthly Pass, (Regular Price) – kr814
Taxi start (normal tariff) – kr100
Taxi 1km (normal tariff) – kr15
Source: Numbeo
How to save money on public transport
Look for the weekly, weekend, and one-day travel cards.
For buses and trams in big cities like Trondheim and Oslo, book tickets in advance.
Get "Minipris" (low-cost) tickets every month to travel by train. Book train tickets 90 days in advance to ensure reduced prices.
Consider car travel if you are travelling in a group. A car can be cheaper compared to individual bus tickets for a group.
Cycling is a popular option in Norway for short trips.
6. Cost of Internet in Norway
You can choose from two options, (1) from domestic operators, and (2) SIM and eSIM cards. Internet from domestic operators is expensive but there are various more affordable plans in SIM or eSIM cards. There are ten internet providers in Norway, the most popular of these are listed below:
7. Cost of Clothing, Personal Items, Gym and Leisure
The weather conditions in winter across Norway vary but the average temperature is around minus 6.8C. The temperature in Oslo remains below 0 and snowfall is common there. Most of Norway has snow in winter and everyone is out enjoying the various winter sports and activities that snow brings.
July and August are the warmest summer months with average temperatures of between 12C and 18C. These are the months of the midnight sun and stable weather conditions. Temperatures can rise to above 25C.
Below are the clothing prices including other prices in Norway.
Pair of Jeans (Levis 501 or similar): kr500 – kr1,200
Summer Dress: kr250 – kr750
Running Shoes-Nike (Mid-range): kr600 – kr1,500
Business Shoes: kr700 – kr1,900
Gym/fitness club, monthly fee for 1 adult: kr465
Movie (cinema) ticket: kr150.00
Source: Numbeo
8. Cost of Owning a Car and Driving a Car in Norway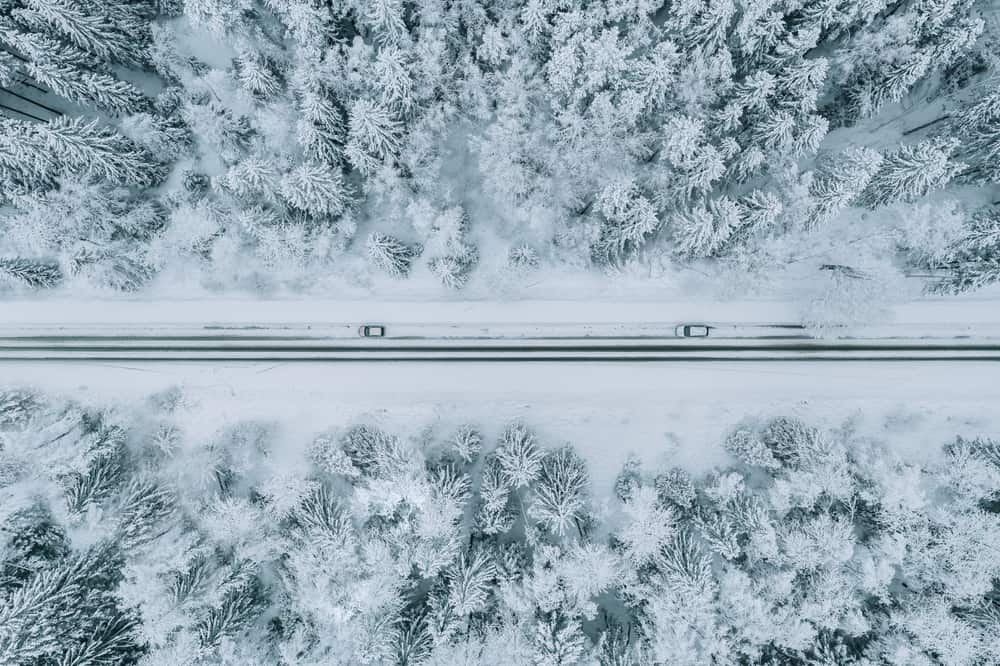 Cars are very expensive to run in Norway. It's not just the cost of the car but the cost of insurance and the various taxes that need to be paid. The information here explains all the in and outs of buying, taxing, insuring, selling and maintaining a car in Norway.
Below are some sample costs for owning and driving a car in Norway.
Volkswagen Golf:kr350,000.00
1 litre of Gasoline: 45
Other fees (if any):The average cost of owning and running a car in Norway is kr95,653 per annum.
Source: Numbeo, Newsinenglisha
Ways to save money driving in Norway
Compare the toll fees on different roads. Drive on the roads that have the lowest fee, assuming it doesn't take you miles out of your way.
Register on the AutoPass website for an easy way to pay tolls. It's obligatory to register.
Ferry prices for the same fjord crossing vary considerable, so check before you book.
Car sharing/pooling is used by many to save some money. Try Skatteetaten, Carpooling Norwayand PenguinUp.
9. Taxes in Norway
General income tax in Norway is a flat rate of 22%. New employees are automatically enrolled in Norway's voluntary tax scheme – PAYE. You will be taxed at source by your employer. Refer Tax Summaries for detailed information.
VAT, or sales tax, in Norway is 25% and property tax is between 0.1% to 0.4%. Visit this site for detailed information about sales tax in Norway: Skatteetaten
10. Flight Costs from Norway
If you have decided to move to Norway, check with Skyscanner for the current price of flight charges from Oslo to other major cities in the world.
London: €75
Paris: €84
New York: €254
Los Angeles: €450
Dubai: €326
Sydney: €626
Melbourne: €724
Cape Town: €437
Hong Kong: €675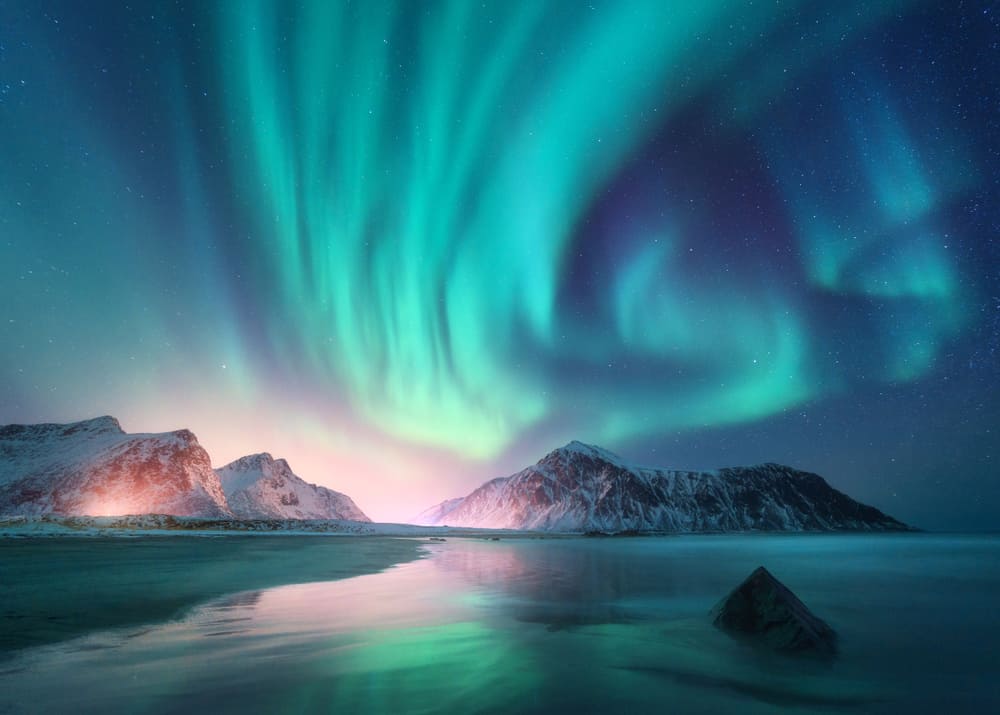 Other Norway Relocation Tips
The costs and pricing above should give you a good idea of the cost of living in Miami but perhaps the following extra tips will make your move go smoothly.
11. Relocating to Norway Alone
Moving alone and relocating to a foreign country is no doubt a difficult task for everyone. Norway has a large number of expats, so you're bound to find someone who literally speaks your language. Here are a few tips to help you settle in quickly
12. Moving to Norway with a Family
Families are important to Norwegians so can be rest assured that you and your children will be welcome. There's so much to do for families and kids – numerous kayaking, rafting, boating, enjoying music festivals, horse riding and all those amazing winter sports.
New parents (or parents to be):Search for various groups like New Life In Norway for learning Norwegian for Moms and IMOBAGO Baby group for helping foreign Moms in Norway.
Live in a family-friendly area: Living in a family-friendly area in Norway might be the best option for you if you are with a family. Hallingdal would be the best choice for you between Bergen and Oslo. Life in Norway gives you a good insight into the different areas for families.
Find things to do with the kids:Norwegians thoroughly enjoy entertaining their children so there are many kiddy-friendly activities that your offspring will enjoy such as Theme Park for Small Kids, Zoo and Amusement Parks and Wild Life Parks.
13. Moving to Norway for Work
Going abroad for employment is a common in the contemporary world. Highly qualified people with adequate skills and experience often seek new challenges. While it is possible to move without a job, it makes sense to ensure there are jobs in your field before you make the move.
If you want to have a job lined up before you move to Norway, but aren't sure where to begin, the following sites are good places to start: LinkedIn, Life in Norway, Jobs in Oslo and European Job Days. You may also want to Google recruiters in your industry, as they can often help land you some initial interviews as well. The main industries that employ expats are oil and gas, fisheries, tourism and teaching. Have a look at Internations for a full list.
Here are a few things to consider when moving for work:
Salary: Salaries vary enormously depending on your profession. Get more detailed information on salaries in Norway at Life in Norway, Glassdoor and Payscale.
How to find work: Norway is the best place for searching for a job with lots of advantages from the government. However, you need to accomplish certain things to get a job quickly and easily. One thing is to learn the Norwegian language. Secondly, you need to get a residence permit if you are from a non-EU country. If you are from an EU country you only need to register on the UDI website. For detailed information, visit Internations, NAV, and Life in Norway.
14. Moving to Norway from Australia
There are arounder 750,000 expats of different nationalities living in Norway, with a small number of Australians included it that figure. If you're considering joining your fellow Aussies, the following may be useful:
Size comparison:Australia is 24 times bigger than Norway with a population of 25,804,397 compared to Norway's 5,408,000.
Join expat groups:Connect with Australians living in Norway through org besides Meetup.com, and Facebook.
15. Moving to Norway from United States
Around 9,000 Americans are currently living in Norway, many of whom are employed in the oil and gas industry. If you are moving to Norway from the US consider the following: –
Size: The US is 30 times bigger than Norway, with a massive population of 332,403, 650 people (2022 est) compared with 5,408,000 Norwegians in Norway.
Expat groups:Connecting with Americans in Norway may help you settle in quicker. Have a look at Internations and Meetup to find groups that enjoy the same things you do.
16. Moving to Norway from the United Kingdom
Approximately 13,000 Brits currently living in Norway, forming a major sector of Norway's expat makeup. If you're considering making a move from the UK to Norway, consider the following: –
Size: The UK is about 1.3 times bigger than Norway with a population of 65.8 million people whereas Norway's population is 5,408,000.
Expat groups:Connect with the UK citizens by going to Internations, Brits in Norway, and Meetup.
Eventually, the above tips and other information must have served in terms of moving to Norway. If you wish to estimate your cost before or while moving to your destination, you can do it by comparing moving quotes here.