Are you planning a move in Djibouti? Or moving to or from Djibouti? Then you may want some help with that move especially if you are moving between countries as the paperwork and transportation can be complex to navigate. Below we have compiled a list of Djibouti removal companies that are members of the International Association of Movers (IAM) and/or FIDI Accredited International Mover (FAIM) who could help you.
MTI Logistics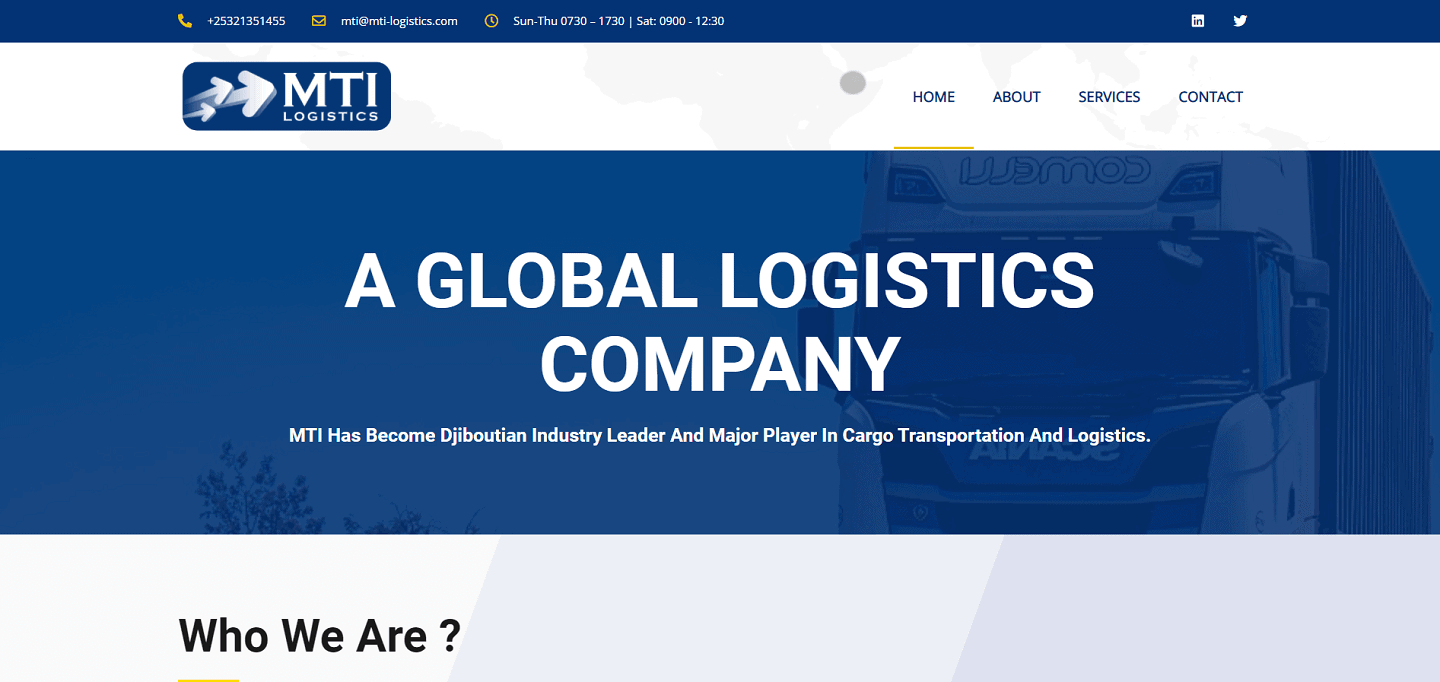 National moves
International moves
Relocation department
Business moves
Packing services
Land, sea and air transportation
Consolidation of shipments
Customs clearance
Range of fleet vehicles
Storage facilities
MTI Logistics is a cargo transportation and logistics company that offers moving services under their brand MTI Movers. They have a large fleet of trucks and lifting equipment to support their haulage and transportation. They are a member of IAM with 15 years of service.
MTI Logistics offers moving and relocation services within Djibouti and to and from Djibouti. They provide road, sea and air transportation with the consolidation of shipments and support with customs clearance. They specialise in business moves and can provide support with packing as well as transportation and can provide storage facilities.
Website: http://www.mti-logistics.com