If you are moving home in Cyprus, or moving to or from Cyprus you might want some help with your move from a moving or relocation agent that can take away some of the stress. Below we have compiled a list of Cyprus removal companies that are members of the International Association of Movers (IAM) and/or FIDI Accredited International Mover (FAIM) who could help you.
1. Columbia Worldwide Movers
National moves
International moves
Relocation services
Household moves
Business moves
Packing services
Land, sea and air
Pet transportation
Storage facilities
Columbia Worldwide Movers was founded in 1994 as a moving and storage services provider. They offer national and international moving and relocation services for households and businesses. They deliver their international moves in partnership with trusted moving agents in other countries. They are a member of IAM with 28 years of service and are accredited by FIDI.
Columbia Worldwide Movers provides customised moving solutions that offer a door-to-door service which includes organising packing your belongings and arranging shipment by land, sea or air with customs clearance. They also offer specialist transportation services for pets and vehicles.
Website: http://www.columbiamovers.com
2. Orbit Moving and Storage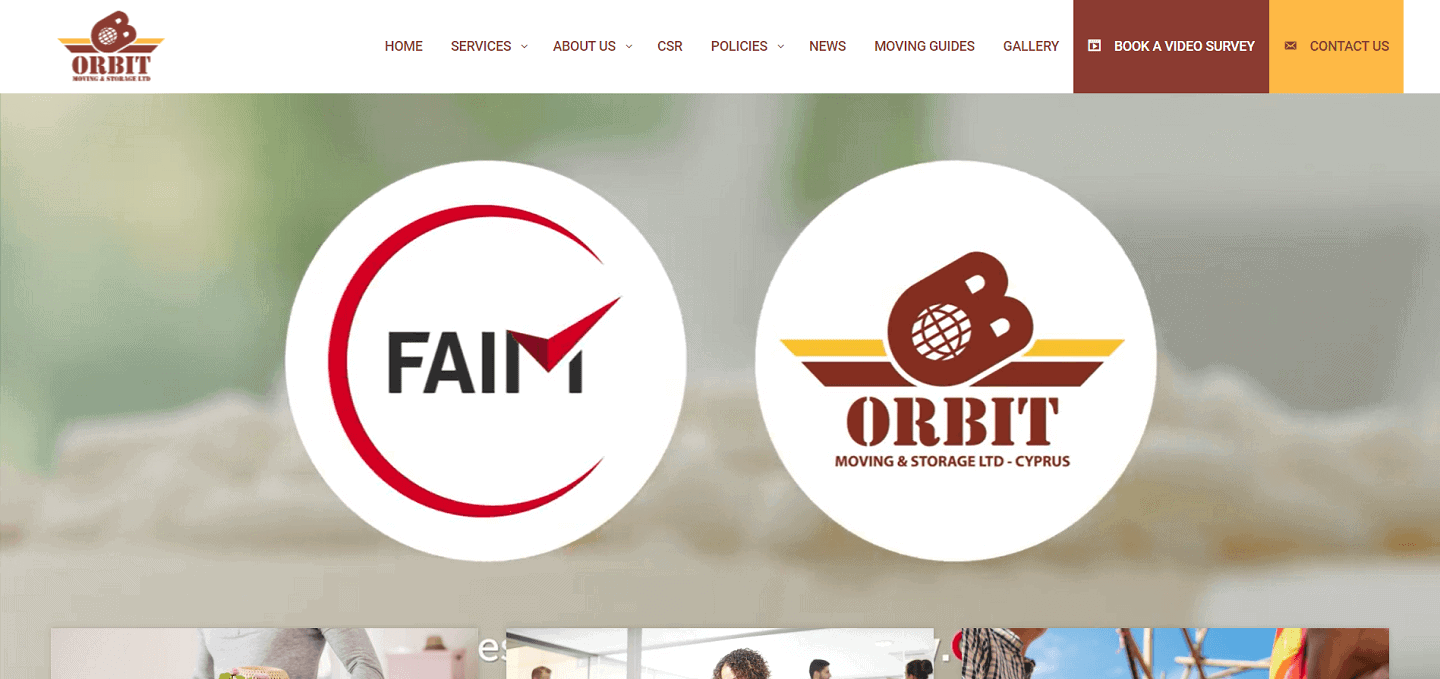 Local moves
International moves
Relocation services
Residential moves
Office relocations
Packing services
Fine arts transportation
Pet shipping
Vehicle shipping
Storage services
Orbit Moving and Storage is an international moving and storage company that has been trading since 1982. They are part of Orphee Beingoglou Group of companies that are a transport and logistics providers. They have a worldwide network of moving agents to assist with international moves. They are a member of IAM with 40 years of service and are accredited by FIDI.
Orbit Moving and Storage offers personal and business moving services that are delivered using the latest technology and packing materials. They provide a professional packing service and will organise the transportation of your belongings including a specialist service for fine arts, pets and vehicles.
Website: http://www.orbitcy.com/
Also see: