Moving can be a stressful time, whether that is moving home or your business. Many people employ the services of a moving company as they can safely move your belongings and reduce the stress of your move. Below we have compiled a list of Estonian removal companies that are members of the International Association of Movers (IAM) and/or FIDI Accredited International Mover (FAIM) who could help with your move.
1. Adduco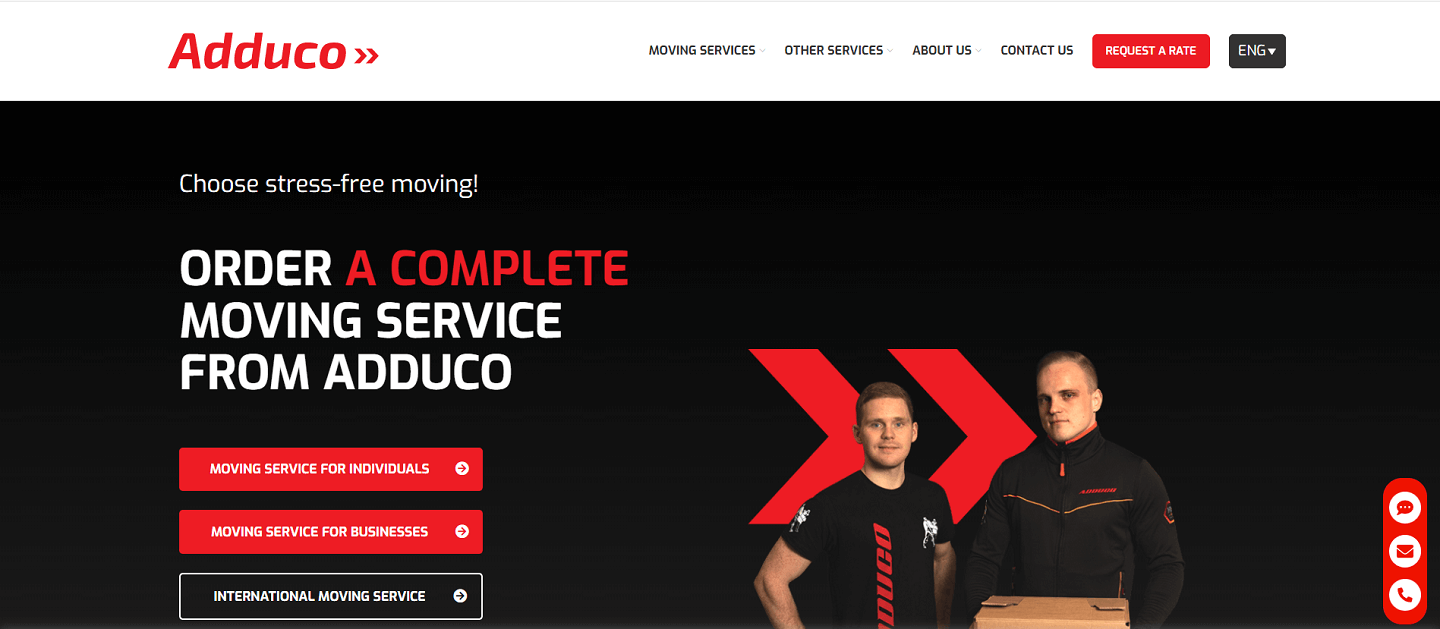 Heavy objects moving
International moves
Household moves
Business moves
Packing service
Plan your itinerary and transportation
Support with documentation
Fine art transportation
Insurance
Storage solutions
Adduco is a moving provider that has been helping people to move since 2006 and they have offices in Tallinn and Tartu. They are a member of IAM with 16 years of service which gives them access to an international network of moving agents to assist with worldwide moves.
Adduco offers a removals service that includes a junk removal service to help you to reduce the volume of belongings you take with you on your move. They will carefully manage your move, plan your itinerary and prepare the documents required and insurance. They will also pack your belongings safely and transport them before unpacking them at your destination.
Website: https://adduco.ee/en/
2. AVA Express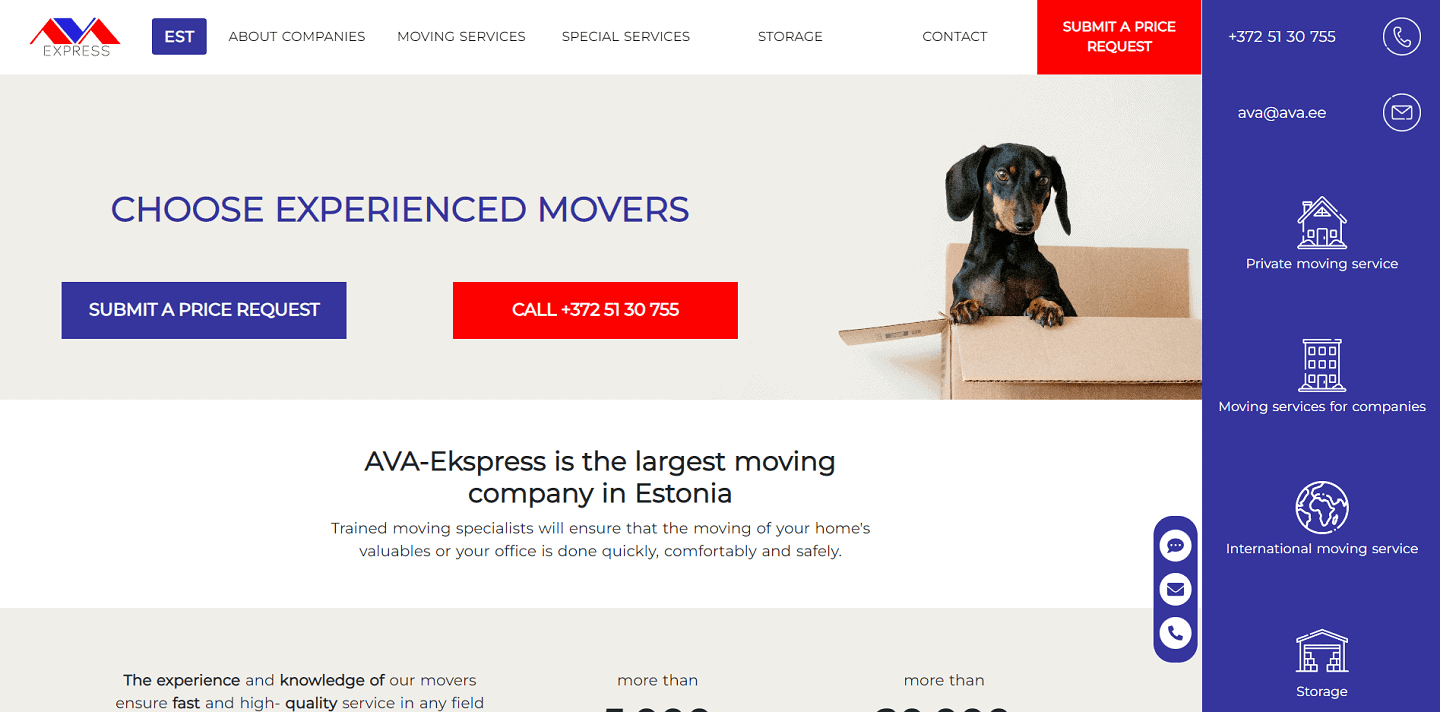 National moves
International moves
Household moves
Office moves
Specialist transportation and equipment
Packing services
Transportation arrangements
Moving heavy objects
Transportation of art
Interim storage solutions
AVA Express is an Estonian moving company that has over 20 years of experience delivering household and office moves. They work with international moving agents to provide worldwide moves and they are a member of IAM. They have their own road fleet to carry out moves in Estonia.
AVA Express offers a personalised quote for their moving services to households and businesses. They provide all the packing materials for your move and if required will pack your belongings for you. They will arrange the transportation of your belongings including any works of art or heavy objects safely to your destination within Estonia or internationally.
Website: http://www.ava.ee
3. MoveMaster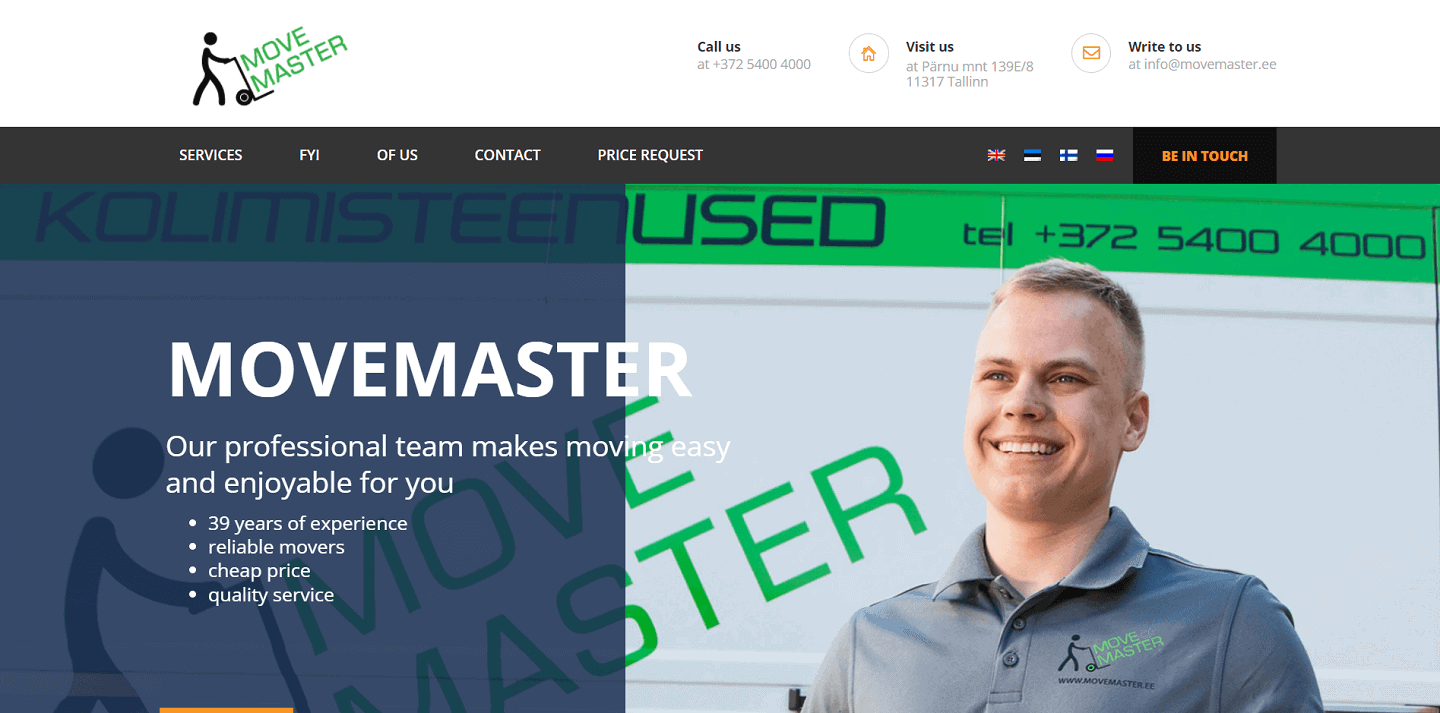 Local and national moves
International moves
Residential moves
Company moves
Individual approach
Packing service
Land, sea and air transportation
Transportation of art objects
Insurance
Storage facilities
MoveMaster is an Estonian moving company based in Tallinn with 39 years of experience completing thousands of moves in 147 countries. They work with cooperation partners in major cities to assist with moves out of their area and they are a member of IAM.
MoveMaster provides an individual approach to their moving services which includes a pre-move inspection within Tallinn to create the most suitable moving plan. They provide a packing service using high-quality packing materials to protect your belongings, dismantle furniture and reassemble furniture on arrival. They arrange transportation by land, sea and air as well as support with customs declarations and insurance.
Website: http://www.movemaster.ee
4. KLG Estonia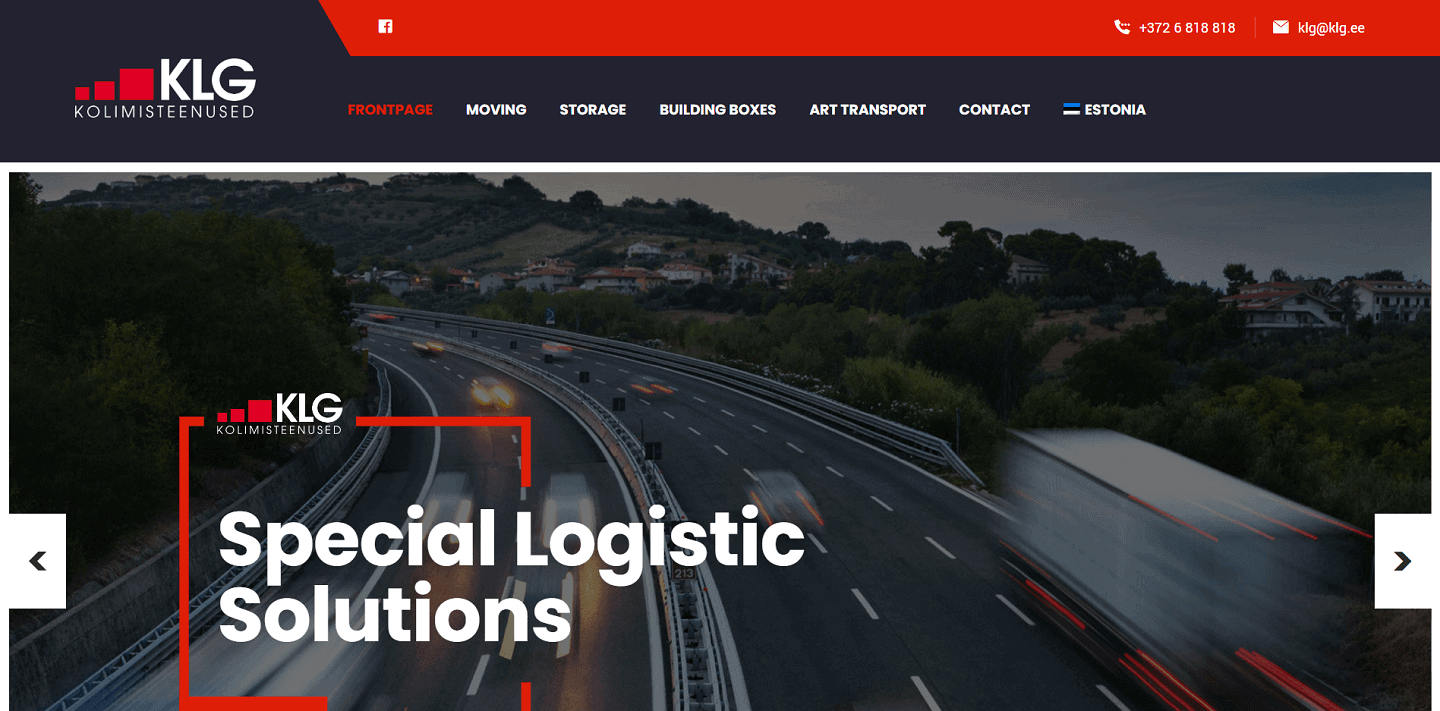 National moves
International moves
Household moves
Packing service
Build custom wooden crates
Land, air, sea and rail transportation
Customs support
Art transportation
Insurance
Short and long-term storage facilities
KLG Estonia is a special logistics solutions provider that is based in Tallinn and has been providing moving services since 1994. They have a global network of partners who help them to deliver international moves. They are accredited by FIDI.
KLG Estonia provides an inspection and consultation to assess your needs. They offer a professional packing service to protect your belongings including custom wooden boxes to suit any contents including works of art and IT equipment. They also move larger items including motorcycles and pianos. They arrange transportation by land, air, sea and rail and assist with customs requirements.
Website: http://www.klg.ee/