Are you are moving home or your business within, or to or from Latvia then you might want to employ the services of a removal company to assist you. Below we have compiled a list of Latvian removal companies that are members of the International Association of Movers (IAM) and/or FIDI Accredited International Mover (FAIM) who could assist you with your move.
1. FF International Movers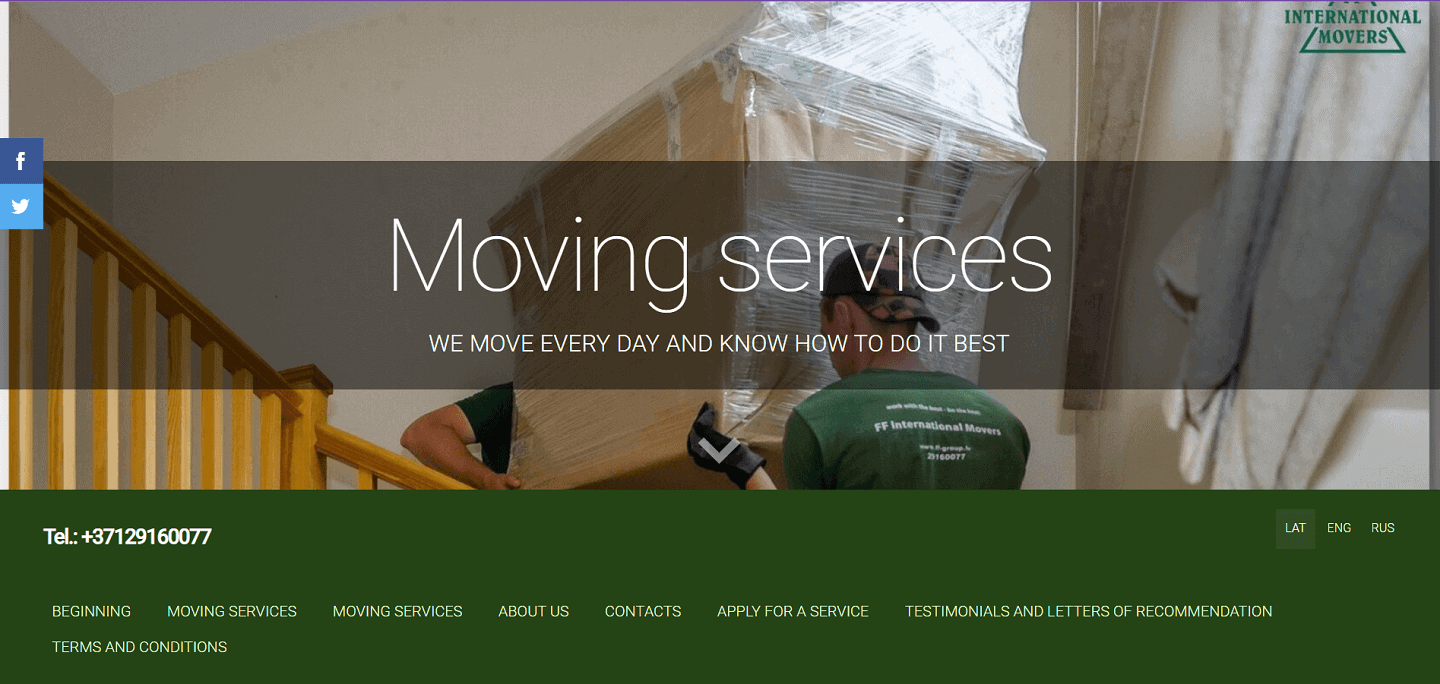 National moves
International moves
Household moves
Office moves
Packing service
Land, air and sea transportation
Custom formalities
Transfer of artwork
Immigration support
Short or long-term storage
FF International Movers is a removal and transfers company founded in 2001 and based in Riga. They specialise in serving Latvia, Estonia and Lithuania but offer services internationally. They are a member of IAM with 22 years of service.
FF International Movers offers a free consultation to understand your moving needs and volumes. They offer a packing service that will ensure that your belonging are safely packed in high-quality packing materials and meet the standards for the mode of transportation. They will also assist with dismantling and assembling furniture. They will advise on documentation for immigration and customs formalities.
Website: http://www.ffinternationalmovers.lv
2. Gosselin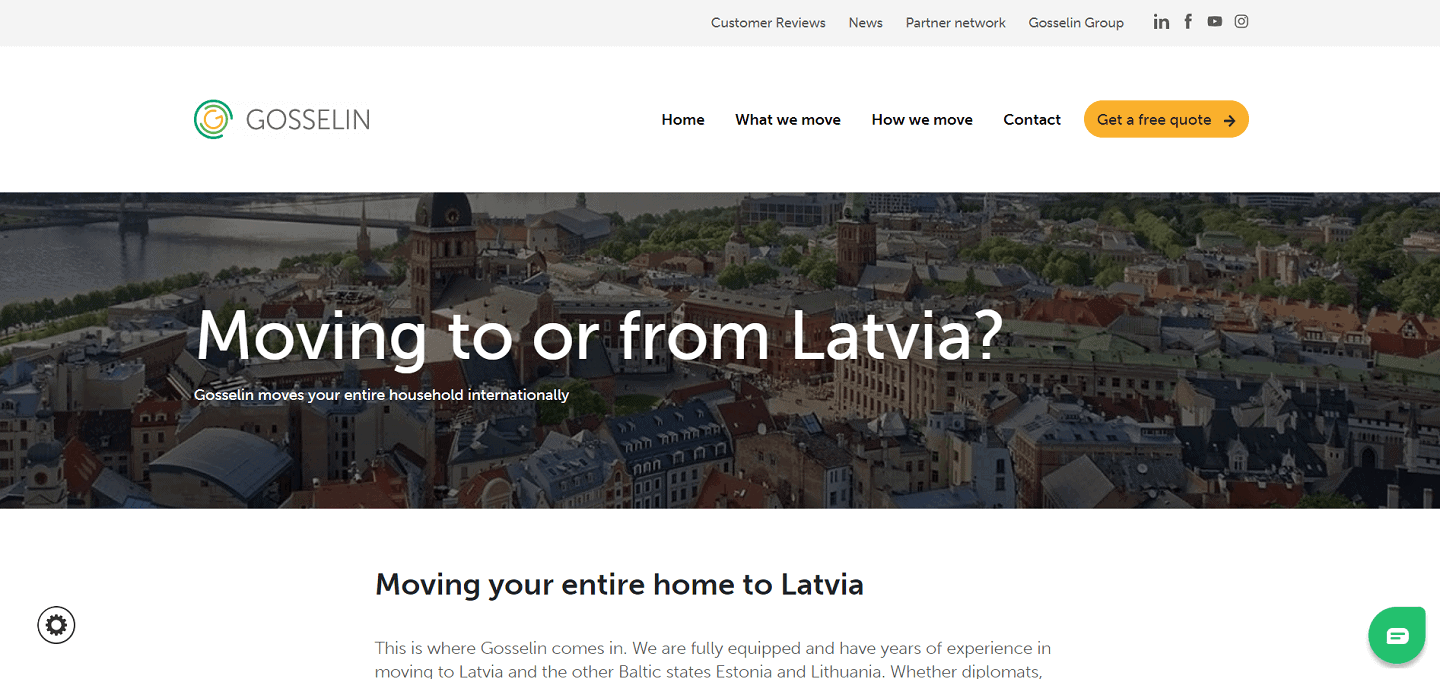 National moves
International moves
Household moves
Office moves
Door-to-door service
Packing service
Customs clearance
Fine art and vehicle transportation
Insurance
Storage facilities
Gosselin is an international moving and relocation company operating in 34 countries in Europe, Russia and Central Asia founded in 1930. Their Latvian office is in Riga which is a member of IAM. They also have access to international networks to extend their reach globally.
Gosselin offers a door-to-door moving service using professional and competent movers. They provide a packing service which includes packing using eco-friendly packing materials, dismantling and reassembling furniture and unpacking. They will arrange transportation with all administrative formalities including customs clearance. They offer additional services including fine art handling, pet moving, car and motorcycle transportation, and storage.
Website: https://gosselin-moving.com/en/moving-to-latvia
3. Zebra Cargo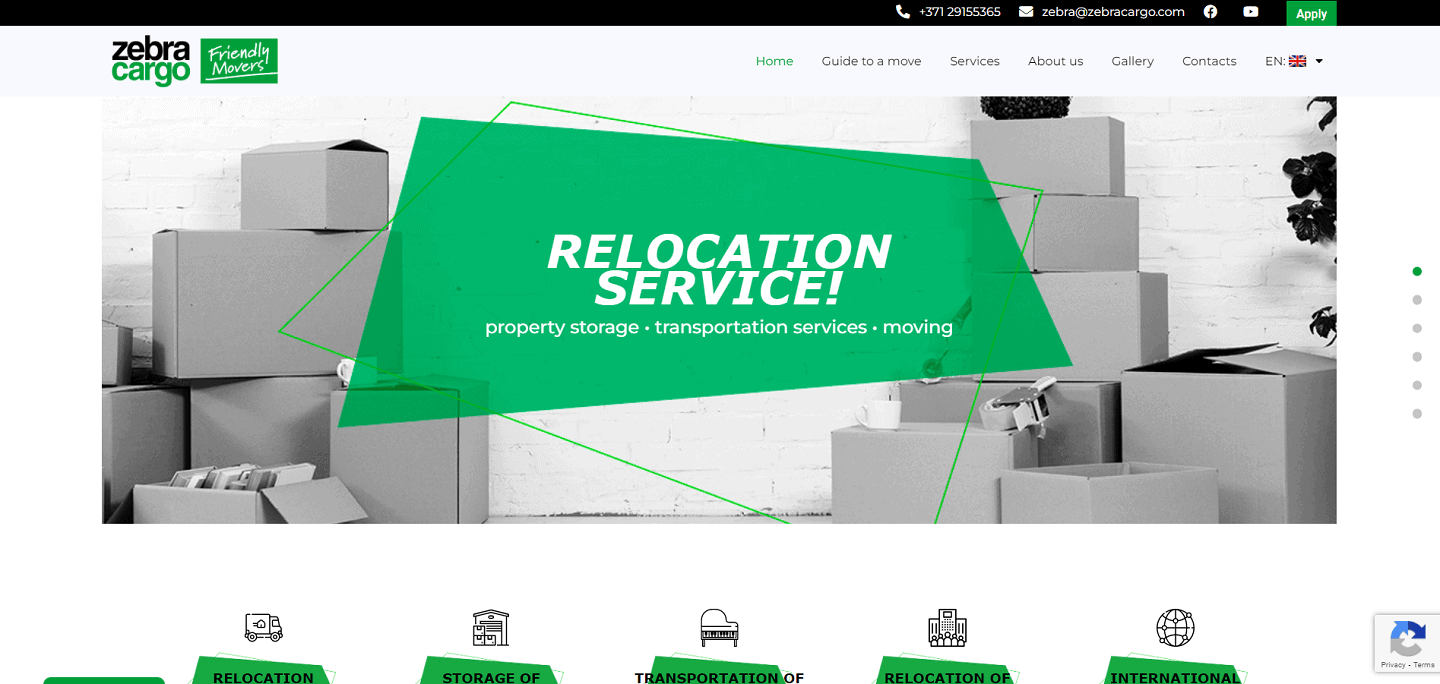 National moves
International moves
Household relocations
Business relocations
Packing service
Transportation arrangements
Customs formalities
Transportation of works of art
Insurance
Storage facilities
Zebra Cargo is a moving and relocation company founded in 1998 that has offices in Latvia, Lithuania and Estonia with its headquarters in Riga. They work with moving agents across the world to deliver their services internationally. They are also a member of IAM.
Zebra Cargo offers a free consultation to assess your moving requirements and they will create a moving schedule that you can track the progress. Their international moving consultants will give you advice and help you to make the best decisions. They provide a packing service for all sizes and shapes of items and will arrange transportation with assistance with customs formalities.
Website: http://www.zebracargo.com