Are you planning on moving within, to or from Uzbekistan? Then engaging a moving company who can assist you with packing, arranging transport and handling customs for international moves can really ease your move. Below we have compiled a list of Uzbekistan based removal companies that are members of the International Association of Movers (IAM) and/or FIDI Accredited International Mover (FAIM) who could help you with your move.
1. Move One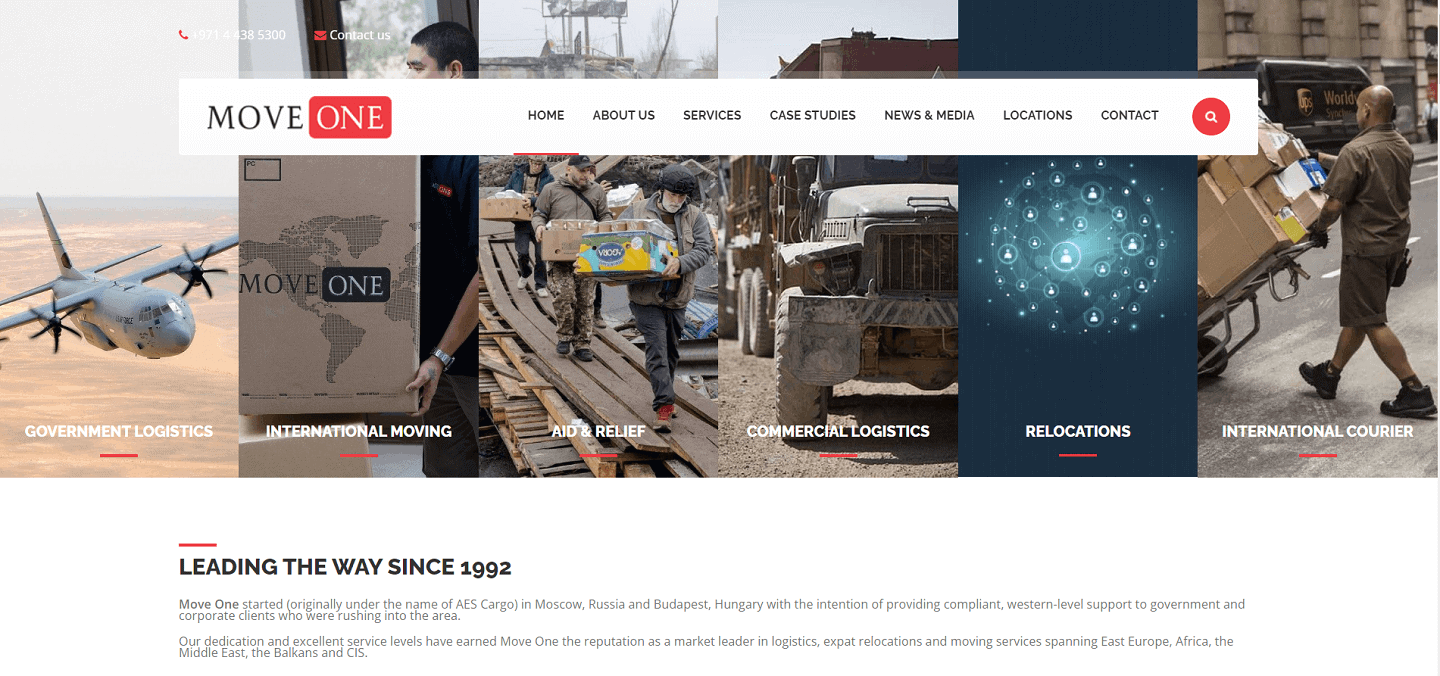 National moves
International moves
Household moves
Commercial logistics
Relocation services
Packing service
Transportation arrangements
Customs support
Pet and vehicle transportation
Storage facilities
Move One is a logistics, moving and global mobility solutions company formed in 1992 with over 80 offices across Eastern Europe, Africa, the Middle East, the Balkans and CIS. Their Uzbekistan office is in Tashkent. They have a network of offices and agents to deliver international services. They are a member of IAM with seven years of service.
Move One will coordinate your move ensuring it goes smoothly providing a packing service, transportation arrangements and customs support. They offer additional services including permits and visas, animal shipping, auto shipping, excess baggage and storage. Relocation services include home and school searches, temporary accommodation, orientation and setting-in support.
Website: https://www.moveoneinc.com
2. Gosselin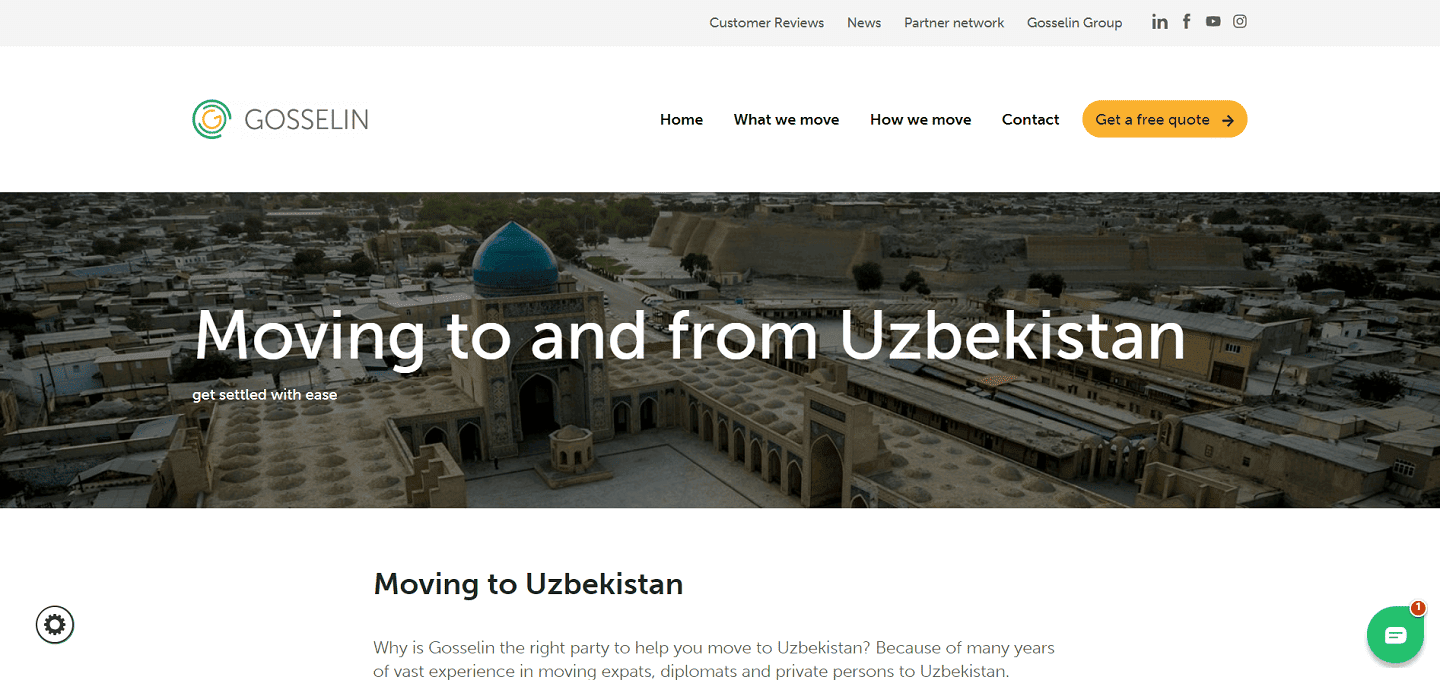 National moves
International moves
Household moves
Office moves
Door-to-door service
Packing service
Transport arrangements
Fine art moves
Car and pet moves
Storage solutions
Gosselin is an international moving company founded in 1930 with offices in 34 countries in Europe, Caucasus and Central Asia including Tashkent in Uzbekistan. They utilise their own offices and a network of moving partners around the globe to deliver international services. They are a member of IAM.
Gosselin offers a door-to-door moving service with professional movers to help you to move anywhere in the world. They will securely pack your effects, dismantle and assemble furniture and unpack on arrival. They use eco-friendly packing materials and include transport insurance. They offer additional services including fine art handling, car shipping, pet moving and storage solutions.