Philadelphia or "Philly", as it's affectionately known, is only a few hours' drive from both New York and Washington DC. It's large cosmopolitan city and is the economic hub of Pennsylvania. It's the home of the Liberty Bell and the Declaration of Independence.
If you are considering moving to Philadelphia, the various costs listed below will help you make an informed decision on what costs are involved when moving and living in Philly.
Quick Philadelphia Facts:
Population: 1,526,006 (2016 estimate)
Official Language: English (de facto) with many other languages being spoken in the city such as Spanish, Mandarin, Vietnamese, Russian, French, Italian and Polish.
GDP Per Capita: $61,089 USD
Doctors: One in every six doctors in the States, trained in Philadelphia.
Currency: US Dollar (US$). As of early 2017, £1 = $1.25, €1 = $1.08, $1 CAD = $0.75, $1 AUD = $0.77
1. Moving and Shipping Costs to Philadelphia
Below are some sample container shipping costs to Philadelphia from other major world cities. Just keep in mind they only reflect the shipping portion of the cost and not the full moving costs.
Source: WorldFreightRates.com
You can save money by comparing moving companies using our moving quote form above.
2. Philadelphia Housing Costs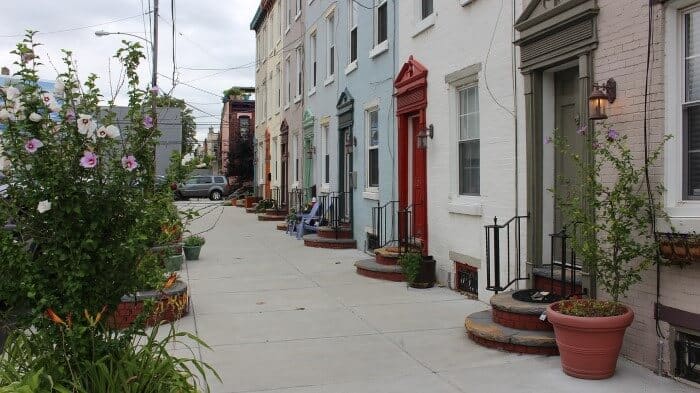 The cost of housing, whether renting or buying, is cheaper than other East Coast cities. There is a wide variety to choose from. Apartments in the middle of city, townhouses as you move further out and then large family homes around the edges of the city.
Monthly Rental Prices in Philadelphia
1 bedroom apartment in City Centre: $1,200+
1 bedroom apartment outside the City Centre: $750+
3 bedroom apartment in City Centre: $2,098+
3 bedroom apartment outside the City Centre: $1,773+
Philadelphia Home Purchase Prices
Price per square metre (10.7 square feet) to buy in City Centre: $3,166.45
Price per square metre (10.7 square feet) to buy outside City: $1,090.89
Philadelphia Housing Cost Comparison
This is how rents in Philadelphia compare with other cities around the globe.
London is 36.50% more expensive
New York is 92.74% more expensive
Los Angeles is 29.97% more expensive
Toronto is 23.13% cheaper
Sydney is 26.24% more expensive
Paris is 17.08% cheaper
Dubai is 41.09% more expensive
Source: Numbeo
How to Save on Housing Costs
Share an apartment or house: Have a look at the following sites: Easyroommate, Kangaroom, Trulia, and Metro Room Mates.
Different areas – different prices. There are over 200 neighbourhoods in Philadelphia, all with different characters and different rental and purchasing costs. Fitler Square is the most expensive area in the city; Fish Town is the trendiest and West Germantown is one of the up and coming districts to look at.
3. Philadelphia Food, Grocery and Restaurant Costs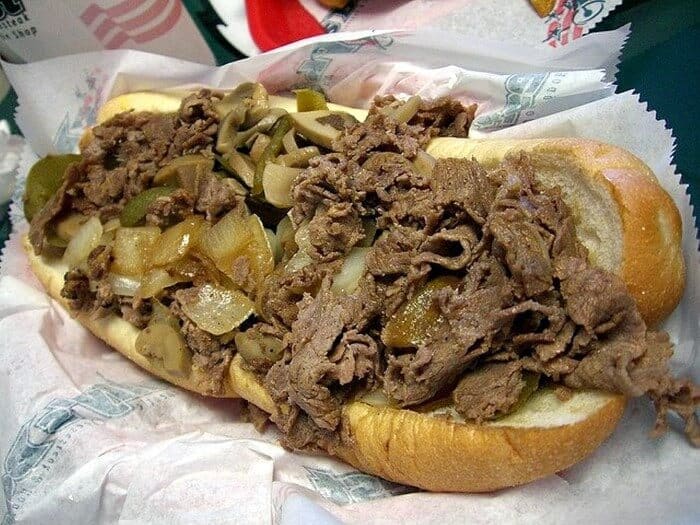 Philadelphia is a cosmopolitan city and this is reflected in the food it sells and the variety of nationalities represented in its restaurants.
Inexpensive Restaurant: $12 – $20
Takeout Coffee: $2.85 – $5.00
Bottle of Coke: $1.50 – $2.30
1L of milk: $0.92 – $1.32
Loaf of Bread: $2.08 – $3.85
12 Eggs: $1.75 – $4.00
1kg Chicken: $4.39 – $13.87
1kg Beef: $6.61 – $17.64
1kg Apples: $3.75 – $6.61
1kg White Rice: $2.20 – $6.69
This is how restaurants and food prices compare with other major cities in the world.
London restaurants are 17.84% more expensive and groceries are 26.96% cheaper than Philadelphia.
New York restaurants are 30.31% more expensive and groceries are 20.71% more expensive than Philadelphia.
Los Angeles restaurants are 6.64% more expensive and groceries are 7.81% cheaper than Philadelphia.
Toronto restaurants are 14.08% cheaper and groceries are 23.30% cheaper than Philadelphia.
Sydney restaurants are 3.74% cheaper and groceries are 3.39% cheaper than Philadelphia.
Paris restaurants are 7.29% more expensive and groceries are 6.41% cheaper than Philadelphia.
Dubai restaurants are 14.74% cheaper and groceries are 29.95% cheaper than Philadelphia.
Source: Numbeo
Bonus Tips for Cheaper Food, Restaurants and Groceries
4. Philadelphia Alcohol Costs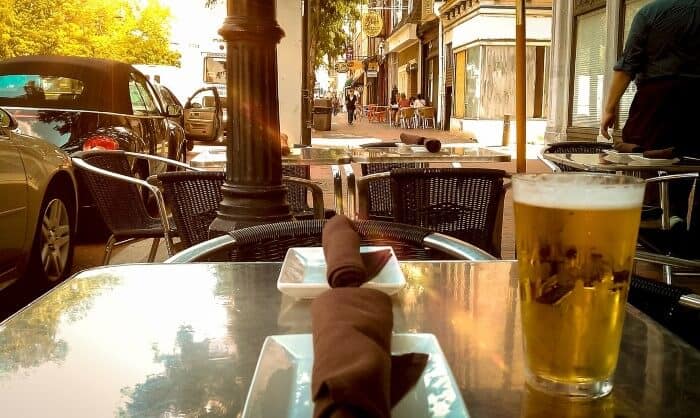 Philadelphia has a good selection of bars and clubs to frequent but it doesn't have the same number or sophistication as cities such as New York or Los Angeles
Pint (0.5L) domestic beer at a restaurant/pub: $3.00 – $5.00
Bottle of imported beer at a restaurant/pub: $5.00 – $7.00
Pint (0.5L) domestic beer at a supermarket: $1.00 – $3.00
Bottle of imported beer at a supermarket: $1.75 – $3.00
Mid-range bottle of wine at a supermarket: $11.00 – $20.00
How to drink for less in Philadelphia
Keep an eye on the local papers and websites for specials over weekends and public holidays.
Many bars and restaurants have specials after work, all day or at weekends. Try Tequilas from 2.30 p.m. until 6.00 p.m. and pay only $4 for Mexican craft beers and sangria and margaritas for $6. Go to Thrill List, Philly Eater, Philly Mag and Four Square for more ideas.
5. Philadelphia Transportation Fares
Philadelphia transport system is run by Septa. It operates the commuter trains, trolley buses, rapid transit trains, light rail vehicles and buses in the city. It is an efficient and well run system.
Here are some example ticket costs.
Adult Single – $2.25
One day ticket on any form of transport – $12.50
Monthly season ticket, unlimited – $91
How to save money on public transport
Buy a family Independence Pass – 2 adults, 3 children unlimited day pass – $29
Buy a bike. Philadelphia has 435 miles of dedicated bike lanes
Philly has been rated the best walking city in the States year after year, so choose to live relatively close to where you work.
6. Cost of Internet in Philadelphia
Internet prices in the States are expensive compared with many other countries in the world. Here are some sample broadband internet prices from early 2017 for unlimited downloads, based on a 12-month contract:
7. Cost of Clothing, Personal Items, Gym and Leisure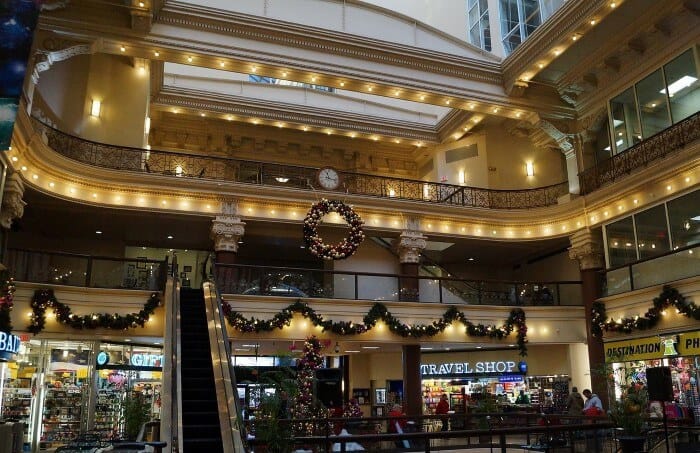 The hottest month in Philadelphia is July where the average temperature is 79°F (26°C) and the sun shines for 10 hours a day. July is also the wettest month with around 114 mm of rain falling. Winter's coldest month is January with lows of around 36°F (2°C).
Here are some clothing prices, together with other useful prices.
Pair of Jeans: $25 – $55
Summer Dress: $25 – $40
Running Shoes (Trainers): $60 – $100
Business Shoes: $70 – $150
Short Doctor's visit (15 mins): $102
Deodorant: $2.92
Shampoo: $4.43
Toilet Paper (4 rolls): $3.38
Gym membership: $20-$100 per month
Movie (cinema) ticket: $10-$14
Source: Numbeo and Expatistan
8. Cost of Owning a Car and Driving a Car in Philadelphia
If you're moving to Philadelphia from within the US, you'll be able to keep your license but need to update your address to your new one.
You can drive on a foreign license for up to 12 months as a tourist but after that you will need to get an American license. If you are working or studying in the US, you can drive on your foreign license for 30 days. If you want to exchange your foreign driver's license you have to follow the process here.
Here are some other sample costs of owning and operating a car in Philadelphia:
Volkswagen Golf:$21,000
1 litre (¼ gallon) of gas (petrol):$0.64
Other fees (if any): The average cost of state and local taxes, license, title and registration fees is $665 per annum
Source: Expatistan, AAA Study
Ways to save money driving in Philadelphia
Need your car/vehicle moved to Philadelphia? Then read our guide to: Car Transport & Vehicle Shipping
9. Taxes in Philadelphia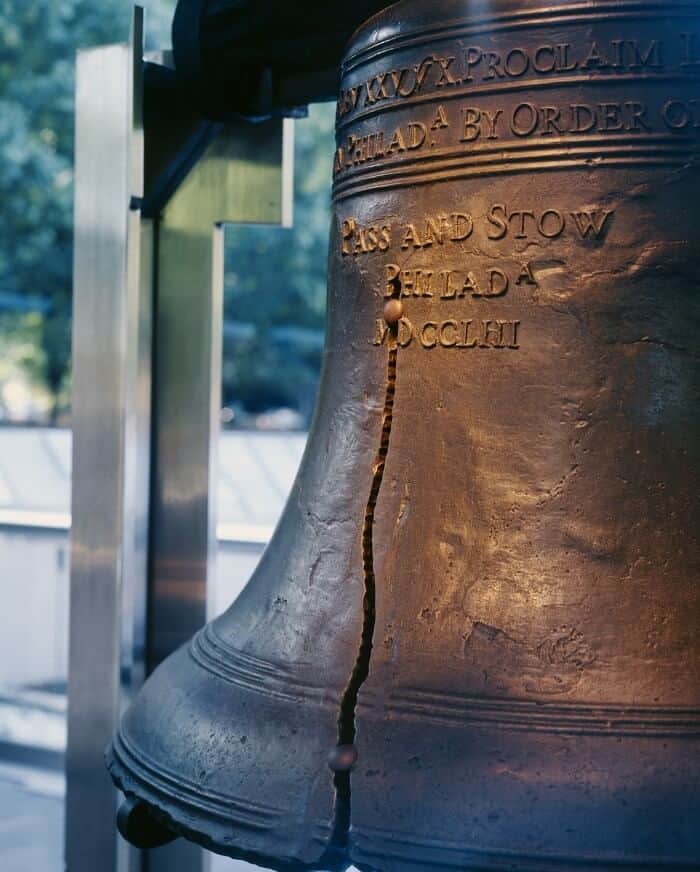 No matter where you live in Pennsylvania, you will pay both state and federal tax. To learn more about the different taxes in the States go to Immihelp and USA taxes.
Sales Tax in Philadelphia is 8% and is added to most goods and services. Generally, the price you see on an item does not include sales tax.
If you own your home, you will be subject to property tax based on the area in which you live and the size of the property you live in. Learn more about property tax in Philadelphia at Property Tax.
Finally, if you decide to buy a home in Philadelphia you'll have to pay real estate transfer tax.
10. Flight Costs from Philadelphia
If you do make the move to Philadelphia, here's approximately how much it will cost to fly to other major world cities based on lowest, one-way fares from Skyscanner as of early 2017:
London: $259
Los Angeles: $128
Toronto: $118
Vancouver: $161
Dubai: $567
Sydney: $808
Melbourne: $675
Cape Town: $891
Hong Kong: $467
Other Tips on Moving to Philadelphia
The costs and pricing above should give you a good idea of the cost of living in Philadelphia but perhaps the following extra tips will make your move go smoothly.
11. Moving to Philadelphia Alone
Relocating anywhere can be a lonely experience, but moving to a new city can be rather daunting, even though Philly boasts of being one of the most welcoming cities in the US. Here are a few tips about settling in Philadelphia.
Meetups: Philadelphia has many Meetup groups covering a wide range of activities from history to sport.
Attend local events: There is always something going on in Philly and many of the activities are free. Have a look at these sites to get inspiration on what to do during your free time – TripAdvisor, Visit Philly, 10Best and Thrill List.
12. Moving to Philadelphia with a Family
Philadelphia has a lot to attract families. Museums, history, the zoo, art and drama, summer camps and lots more.
New parents (or parents to be): Check out Philly Baby Bump and Mamas Wellness Joint for advice, courses and ways to meet other parents or parents to be.
Live in a family friendly area: One of the favourite areas for families in Philly is Chestnut Hill. It has parks, good schools, excellent shopping and entertainment centres and boasts the lowest crime rate in the city. Go to Movoto for other family friendly areas.
Find things to do with the kids: The kids will never be bored living in Philadelphia. Have a look at the following sites and see which activities would interest your children – Visit Philly, Philly Fun Guide, Scary Mommy and Metro Kids.
13. Moving to Philadelphia for Work
Moving for work is one of the most common reasons people choose to move. While it is possible to move without a job, it makes sense to ensure there are jobs in your field before you make the move.
Philadelphia has a strong economy with manufacturing, construction and government being the number one employers. Many Fortune 500 companies have opened up in Philly and the population is growing.
Here are a few things to consider when moving for work:
Salary: Salaries in Philadelphia are high but not as high as New York. The costs we outlined above should give you a rough idea, how much more you'll want to be making to make the move worthwhile. You can also check salary ranges on sites such as Glassdoor and Payscale.
How to find work: If you want to have a job lined up before you move to Philadelphia, but aren't sure where to begin, the following sites are good places to start:Monster, Indeed, Snagajob, Craigslist and Career Builder. You may also want to google recruiters in your industry, as they can often help land you some initial interviews as well.
14. Moving to Philadelphia from Australia
Philadelphia attracts Australians, especially students. If you are thinking of moving from Australia to Philadelphia, here are a few things to consider.
15. Moving to Philadelphia from Canada
There is a large Canadian presence in Philadelphia. If you're considering making the move from Canada here are a few things to consider.
Size: Philadelphia is slightly bigger by population size than Ottawa.
Expat groups: Meeting up with fellow Canadians helps the moving process. Link up through sites such as Internations and Meetup.
16. Moving to Philadelphia from the United Kingdom
There are Brits living in Philadelphia, so if you're considering joining them, here are a few bonus tips:
Size: Philadelphia is around 1.5 times the size of Birmingham if you look at population size.
Expat groups: If you want to get together with others from the UK who are living in Philly, then go to Internations and Meetup.
Hopefully, the tips and costs above are helpful. If want to get started pricing out how much it will cost you to move to New York you can start by comparing moving quotes here.
Guides to moving and living in other American cities