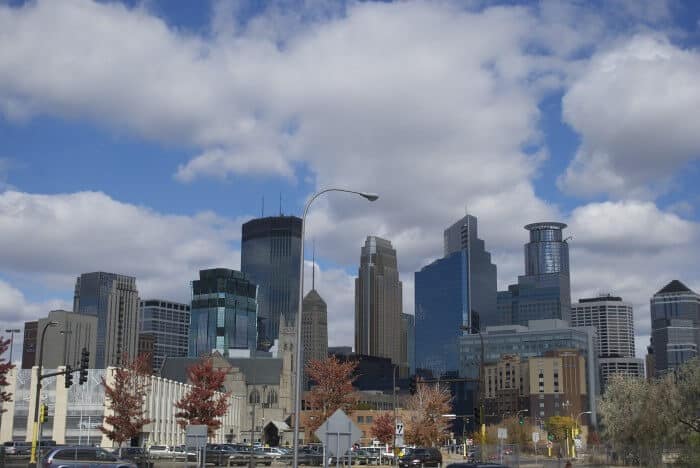 For those of you that love water, running or frozen, Minneapolis is the place for you. It has 20 lakes, pristine wetland and the mighty Mississippi running through it.
Chilly, long winters are endured through the friendliness of the people of Minneapolis. It's a city that's home to many Fortune 500 companies and is famous for its medical and tech research.
If you are considering moving to Minneapolis, the various costs listed below will help you make an informed decision on what costs are involved when moving and living on the prairie.
Quick Minneapolis Facts:
Population: 410,939 (2015 estimate). The Minneapolis-St. Paul Metropolitan area has an estimated population of 3,524,583.
Official Language: English (de facto) with more than 100 languages being spoken in Minneapolis, including Spanish, Hmong, Cushite, German, Vietnamese, French and Russian.
GDP Per Capita: $54,596 USD (2017 estimate)
Skyway System: The skyway system in Minneapolis connects 52 blocks of buildings (nearly five miles).
Currency: US Dollar (US$). As of early 2017, £1 = $1.25, €1 = $1.08, $1 CAD = $0.75, $1 AUD = $0.77
1. Moving and Shipping Costs to Minneapolis
Below are some sample container shipping costs to Minneapolis from other major world cities. Just keep in mind they only reflect the shipping portion of the cost and not the full moving costs.
You can save money by comparing moving companies using our moving quote form above.
2. Minneapolis Housing Costs
Property in Minneapolis is reasonably priced, however over half the population rent which is way over the national average.
Monthly Rental Prices in Minneapolis
1 bedroom apartment in City Centre: $900+
1 bedroom apartment outside the City Centre: $700+
3 bedroom apartment in City Centre: $1,500+
3 bedroom apartment outside the City Centre: $1,200+
Minneapolis Home Purchase Prices
Price per square metre (10.7 square feet) to buy in City Centre: $2,467.60
Price per square metre (10.7 square feet) to buy outside City: $1,346.48
Minneapolis Housing Cost Comparison
This is how rents in Minneapolis compare with other cities around the globe.
London is 72.97% more expensive
New York 142.63% more expensive
Los Angeles is 61.50% more expensive
Toronto is 2.86% cheaper
Sydney is 55.67% more expensive
Paris is 1.66% more expensive
Dubai is 73.45% more expensive
Source: Numbeo
How to Save on Housing Costs
Share an apartment or house. Have a look at the following sites: Easyroommate, Kangaroom, Craigslist, Trulia, Metro Roommates and Rent.com.
Different areas – different prices. Minneapolis has 11 distinct neighbourhoods, each with its own character and price structure. One of the most expensive areas is Calhoun Isles which sits on the lakes. It has great restaurants and wonderful walks. The Northeast of the city is one of the cheapest areas and is a mix of old building, modern condos and converted industrial buildings. Living near the university offers a host of different sorts of accommodation from large houses to apartments. Longfellow in the south of the city is a favourite. It has good housing and is on the Mississippi. Families love the Plymouth area and the prices are relatively reasonable. Edina is another very expensive but beautiful area, with good schools, excellent restaurants and shops.  Its neighbour, Minnetonka is more affordable, still pretty but not as exclusive.
3. Minneapolis Food, Grocery and Restaurant Costs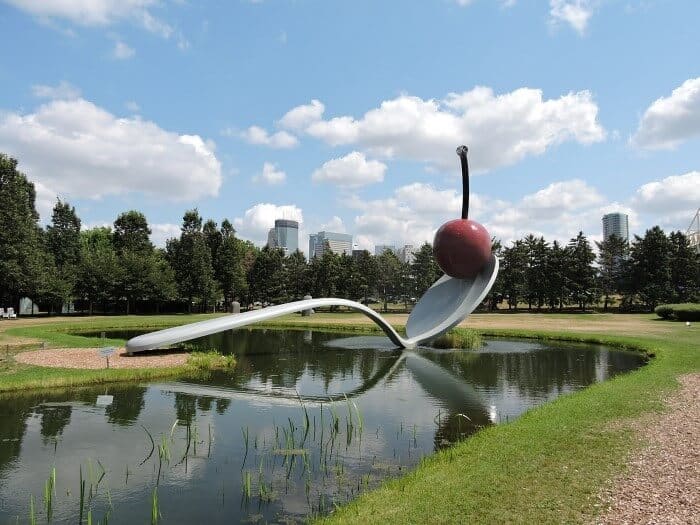 There's an excellent selection of restaurants in Minneapolis. Try Eat Street which has restaurants from many countries around the globe.
Inexpensive Restaurant: $10 – $20
Takeout Coffee: $3.00 – $5.00
Bottle of Coke: $1.00 – $2.50
1L of milk: $0.59 – $0.82
Loaf of Bread: $2.08 – $4.13
12 Eggs: $1.39 – $4.00
1kg Chicken: $5.69 – $17.61
1kg Beef: $11.00 – $17.64
1kg Apples: $3.31 – $8.80
1kg White Rice: $4.12 – $6.61
This is how restaurants and food prices compare with other major cities in the world.
London restaurants are 22.91% more expensive and groceries are 30.10% cheaper than Minneapolis.
New York restaurants are 29.30% more expensive and groceries are 9.55% more expensive than Minneapolis.
Los Angeles restaurants are 8.74% more expensive and groceries are 12.36% cheaper than Minneapolis.
Toronto restaurants are 12.48% cheaper and groceries are 29.04% cheaper than Minneapolis.
Sydney restaurants are 3.49% cheaper and groceries are 9.05% cheaper than Minneapolis.
Paris restaurants are 7.80% more expensive and groceries are 15.51% cheaper than Minneapolis.
Dubai restaurants are 15.57% cheaper and groceries are 33.72% cheaper than Minneapolis.
Source: Numbeo
Bonus Tips for Cheaper Food, Restaurants and Groceries
4. Minneapolis Alcohol Costs
Minneapolis has a great variety of pubs, clubs and bars.
Pint (0.5L) domestic beer at a restaurant/pub: $4.00 – $5.00
Bottle of imported beer at a restaurant/pub: $5.00 – $7.50
Pint (0.5L) domestic beer at a supermarket: $1.00 – $2.00
Bottle of imported beer at a supermarket: $1.30 – $3.00
Mid-range bottle of wine at a supermarket: $11.00 – $16.00
How to drink for less in Minneapolis
5. Minneapolis Transportation Fares
Most people in Minneapolis use a car or bike to get around. However, there is a relatively good public transportation system. A light rail system has just been completed which goes from the airport into town (Metro Transit). Metro Transit also run the bus service in the city.
Here are some example ticket costs.
Adult Single – $2.00
One day ticket – $6.00
Monthly season ticket, unlimited – $70
How to save money on public transport
Buy a family ticket (2 adults and 3 children) – $11 – $20
Buy a Go To card for discounted travel
Buy a bike. There is an extensive cycle lane network in Minneapolis, both in the city and around the lakes.
If you live relatively close to where you work, you can walk to work.
6. Cost of Internet in Minneapolis
7. Cost of Clothing, Personal Items, Gym and Leisure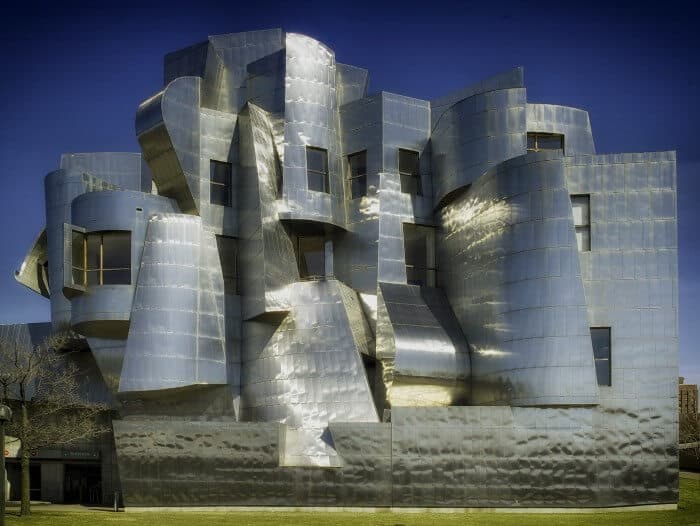 It gets cold in Minneapolis, really cold. The coldest month is January with an average temperature of 16°F (-9.1°C). The summers can be hot and humid with the hottest month being July with an average high of 84°F (28.6°C). It rains or snows every month, but the wettest month is August with an average 109.7 mm of rain.
Here are some clothing prices, together with other useful prices.
Pair of Jeans: $30 – $50
Summer Dress: $23 – $43
Running Shoes (Trainers): $60 – $85
Business Shoes: $80 – $150
Short Doctor's visit (15 mins): $137
Deodorant: $3.42
Shampoo: $5.01
Toilet Paper (4 rolls): $4.40
Gym membership: $30-$75 per month
Movie (cinema) ticket: $9-$12
Source: Numbeo and Expatistan
8. Cost of Owning a Car and Driving a Car in Minneapolis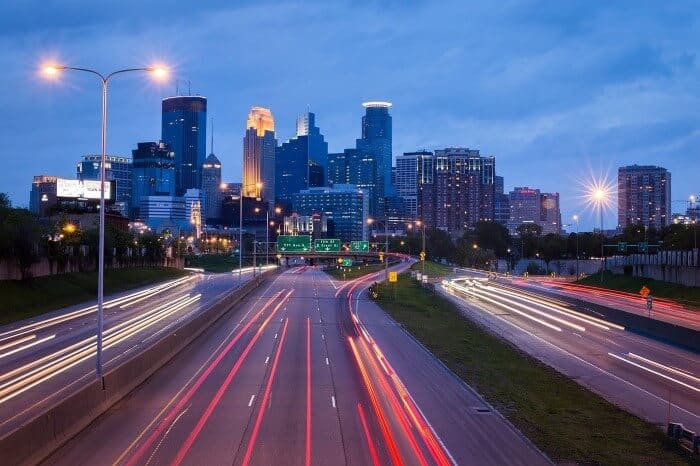 Like all cities, driving in Minneapolis in the rush hour requires patience.
If you're moving to Minneapolis from within the US, you'll be able to keep your license but need to update your address to your new one.
You can drive on a foreign license for up to 12 months as a tourist but after that you will need to get an American license. If you are working or studying in the US, you can drive on your foreign license for 30 days. If you want to exchange your foreign driver's license you have to follow the process here.
Here are some other sample costs of owning and operating a car in Minneapolis:
Volkswagen Golf:$21,262
1 litre (¼ gallon) of gas (petrol):$0.59
Other fees (if any): The average cost of state and local taxes, license, title and registration fees is $665 per annum
Source: Expatistan, AAA Study
Ways to save money driving in Minneapolis
Need your car/vehicle moved to Minneapolis? Then read our guide to: Car Transport & Vehicle Shipping
9. Taxes in Minneapolis
No matter where you live in Minnesota, you will pay federal tax. To learn more about the different taxes in the States go to Immihelp and USA taxes.
Sales Tax in Minneapolis is 7.775% and is added to most goods and services. Generally, the price you see on an item does not include sales tax.
If you own your home, you will be subject to property tax based on the area in which you live and the size of the property you live in. Learn more about property tax in Minneapolis is at Property Tax.
Finally, if you decide to buy an apartment or house in Minneapolis you'll have to pay real estate transfer tax.
10. Flight Costs from Minneapolis
If you do make the move to Minneapolis, here's approximately how much it will cost to fly to other major world cities based on lowest, one-way fares from Skyscanner as of early 2017:
London: $274
New York: $109
Los Angeles: $53
Toronto: $157
Vancouver: $177
Dubai: $555
Sydney: $604
Melbourne: $625
Cape Town: $798
Hong Kong: $432
Other Tips on Moving to Minneapolis
The costs and pricing above should give you a good idea of the cost of living in Minneapolis but perhaps the following extra tips will make your move go smoothly.
11. Moving to Minneapolis Alone
Moving anywhere can be a lonely experience, but relocating to a new city can be especially daunting. Here are a few tips about settling in Minneapolis.
Meetups: There are many Meetup groups to choose from. You will definitely find something to join which will help you to settle in. There is everything from hiking and biking to singles, tech and brat pack groups.
Attend local events: There's always lots going on in Minneapolis. Have a look at Minneapolis Calender, Minneapolis Eventful and Minneapolis Happening Mag.
12. Moving to Minneapolis with a Family
Minneapolis has so much to offer families from water and snow sports to museums, arts and culture and much more.
New parents (or parents to be): There are free and paid antenatal classes and courses. Have a look at PP Support and Phawellness.
Live in a family friendly area: The area next to Calhoun Isles, Southwest, is cheaper than its upmarket neighbour but still has access to the lakes, shops and restaurants. Nokomis is a favourite with families, with its close proximity to Lake Nokomis, Minnehaha Parkway and restaurants and shops. However, it's close the airport so the noise may put people off. Edina is a very expensive neighbourhood but it has excellent schools and family homes. Minnetonka is cheaper than Edina and  has good schools and sits on Lake Minnetonka. If you look at the Plymouth area and Medicine Lake, you'll find good schools, plenty of outdoor activities and a price tag that won't break the bank.
Find things to do with the kids: Minneapolis is fun place for kids to live. Have a look at the following sites to be inspired – Scary Mommy, Mid West Living, Family Days Out and Msp Mag.
13. Moving to Minneapolis for Work
People generally move to a new city for work. While it is possible to move without a job, it makes sense to ensure there are jobs in your field before you make the move.
The city's largest employer is Target which employs 10,000 people. Finance, trade, education, medical research, healthcare and service industries form the backbone of Minneapolis' work force.
Here are a few things to consider when moving for work:
Salary: Salaries vary enormously depending which industry you are in. The costs we outlined above should give you a rough idea, how much more you'll want to be making to make the move worthwhile. You can also check salary ranges on sites such as Glassdoor and Payscale.
How to find work: If you want to have a job lined up before you move to Minneapolis, but aren't sure where to begin, the following sites are good places to start: Monster,Indeed, Snagajob, Craigslist and Career Builder. You may also want to google recruiters in your industry, as they can often help land you some initial interviews as well.
14. Moving to Minneapolis from Australia
There's a large group of Australians living in Minneapolis, if you are thinking of joining them, here are a few things to consider.
Size comparison: If you compare the population size of Minneapolis with a city in Australia, then the closest would be the Gold Coast.
Join expat groups: There are a number of expat groups enabling you to meet fellow Aussies. Try Internations, Facebook and Anzaa.
15. Moving to Minneapolis from Canada
There's a large Canadian contingent living in Minneapolis. If you are thinking of joining them, here a couple of things to consider.
Size: If compare the population size of Minneapolis with a city in Canada, the nearest would be a slightly smaller version of Hamilton, Ontario.
Expat groups: Meeting up with fellow Canadians helps the moving process. Link up through sites such as Internations, Canuck Abroad and Meetup.
16. Moving to Minneapolis from the United Kingdom
There's a large group of Brits living in Minneapolis. Here are a few things to consider if you are contemplating joining them.
Size: If you compare the population size of Minneapolis with a city of same size in the UK, you'd be looking at Leeds.
Expat groups: If you want to get together with others from the UK who are living and working in Minneapolis, then go to Meetup and Internations.
Hopefully, the tips and costs above are helpful. If want to get started pricing out how much it will cost you to move to Minneapolis you can start by comparing moving quotes here.
Guides to moving and living in other American cities