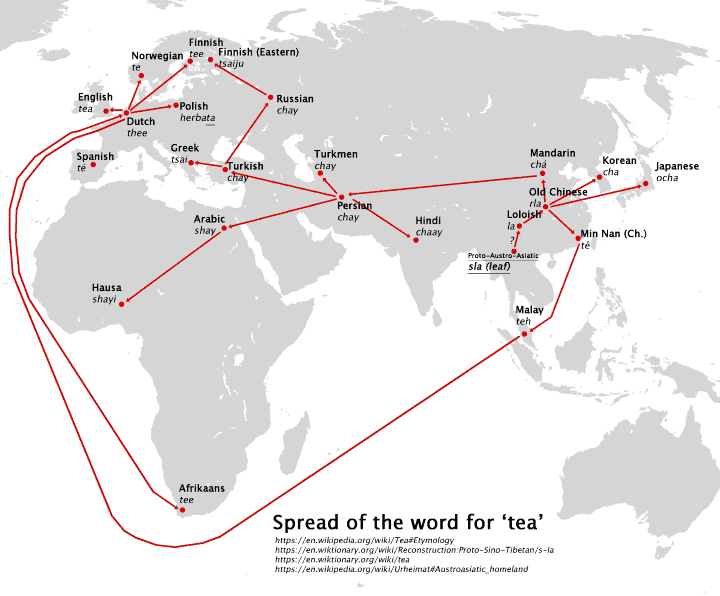 Tea Map created by reddit user targumures
The two maps presented here show the spread of the words for tea and coffee around the world.
For tea you can see the word originated from the old Chinese 'rla,' which no one knows how to pronounce. This then divided into cha and te variations of the word you find today.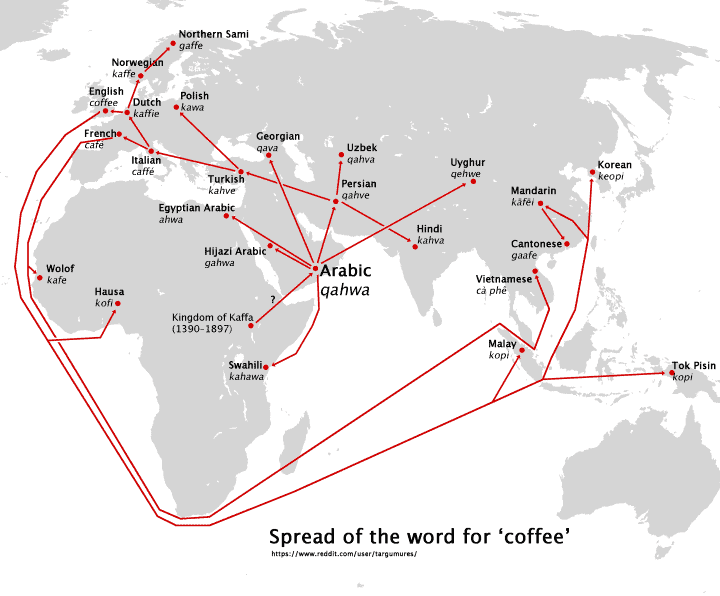 Coffee Map created by reddit user targumures
For coffee it comes from the Arabic 'qahwa' which then slowly transfer to Persia then Turkey and then to Europe and eventually evolved into the many European language varieties of coffee we have today. These in turn were spread to Africa and Asia via colonial empires.
Enjoy these maps? Please help by sharing them: