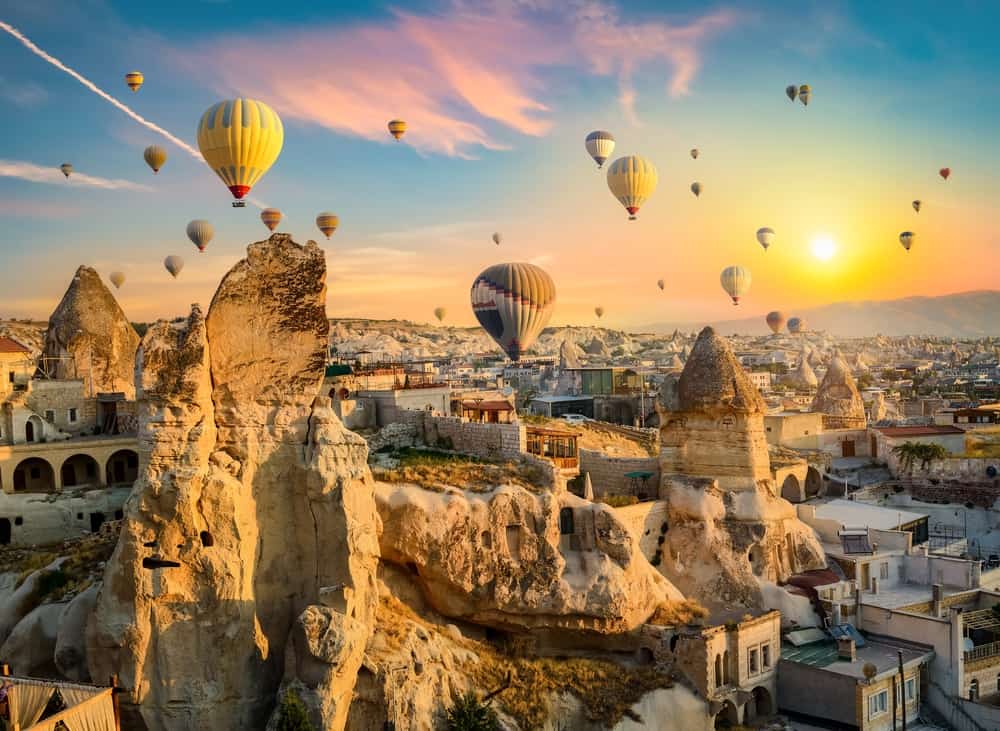 Turkey is a country with an extremely interesting history. It bridges the gap between Europe and Asia and is surrounded on three sides by seas which made it an area open to conquest by many nations. Turkey is a mountainous country, with 25% of its land sitting at over 1,200m. The coastline is spectacular with glorious beaches and dive spots.
Turkey has a vibrant and growing economy which is attracting people from all over the world. If you are considering moving to Turkey, the various costs listed below will help you make an informed decision on what costs are involved when moving and living in this fascinating country.
Quick Turkey Facts:
Population: 86,393,546 (September 2022 est.)
Official Language:Turkish is the country's official language and is spoken by 90% of its population. There are over 70 additional dialects and languages spoken in the country.
GDP Per Capita:$8,538.17 USD
Istanbul: Istanbul is Turkey's largest city and sits on two continents – Europe and Asia.
Currency: Turkish lira (₺ TL TRY), TL1=0.054 USD, TL1=0.055 EURO, TL1=0.074 CAD, TL1=0.085 AUD, TL1=0.049 Pound Sterling.
1. Moving and Shipping Costs to Turkey
Here are some sample container shipping rates to Turkey.
| Origin Country (Port/City) | 20FT | 40FT |
| --- | --- | --- |
| Andorra (Andorra la Vella) | $1,054 | $1,389 |
| Australia (Sydney) | N/A | $8,770 |
| Austria (Vienna) | $433 | $500 |
| Bahrain (Manama) | $1,275 | N/A |
| Belgium (Antwerp) | $688 | $837 |
| Brazil (Santos) | $1,815 | $2,100 |
| Canada (Toronto) | $983 | $2,282 |
| Canada (Vancouver) | $1,507 | $2,478 |
| Chile (San Antonio) | $1,920 | $2,779 |
| China (Beijing) | $1,700 | $2,447 |
| China (Shanghai) | $6,700 | $8,208 |
| Colombia (Barranquilla) | $2,122 | $3,101 |
| Croatia (Rijeka) | $325 | $626 |
| Cyprus (Limassol) | $550 | $1,113 |
| Dominican Republic (Santo Domingo) | $1,331 | $1,554 |
| Egypt (Alexandria) | $132 | $231 |
| Estonia (Tallinn) | $220 | $378 |
| Finland (Helsinki) | $220 | $378 |
| France (Marseilles) | $99 | $189 |
| Germany (Hamburg) | $143 | $420 |
| Gibraltar | $260 | $372 |
| Greece (Piraeus) | $185 | $263 |
| Guernsey (St Peter Port) | $143 | $294 |
| Haiti (Port-au-Prince) | $1,331 | $1,554 |
| Hong Kong (Hong Kong) | $6,704 | $10,500 |
| India (Mumbai) | $4,448 | $4,900 |
| Indonesia (Jakarta) | $1,276 | $2,100 |
| Ireland (Dublin) | $401 | $752 |
| Isle of Man (Douglas) | $401 | $752 |
| Israel (Haifa) | $72 | $221 |
| Italy (Trieste) | $335 | $626 |
| Japan (Tokyo) | $1,078 | $1,964 |
| Jersey (St Helier) | $143 | $294 |
| Jordan (Aqaba) | $72 | $227 |
| Kenya (Mombasa) | $1,034 | $1,815 |
| Kuwait (Shuwaikh) | $1,188 | $1,890 |
| Latvia (Riga) | $220 | $389 |
| Lebanon (Beirut) | $182 | $389 |
| Liechtenstein (Vaduz) | $427 | $826 |
| Lithuania (Klaipeda) | $220 | $389 |
| Luxembourg | $195 | $401 |
| Malaysia (Port Kelang) | $5,550 | $8,208 |
| Netherlands (Rotterdam) | $688 | $837 |
| Pakistan (Karachi) | $4,950 | $6,372 |
| South Korea (Busan) | $2,750 | $4,104 |
| Spain (Valencia) | $1,371 | $1,507 |
| Thailand (Laem Chabang) | $2,687 | $4,196 |
| UAE (Jebel Ali) | $3,439 | $4,115 |
| US (Los Angeles) | $2,375 | $3,000 |
| US (New York) | $1,499 | $1,788 |
| Vietnam (Saigon) | $2,750 | $4,320 |
Also see: 12 Best International Moving Companies in Turkey
2. Turkey Housing Costs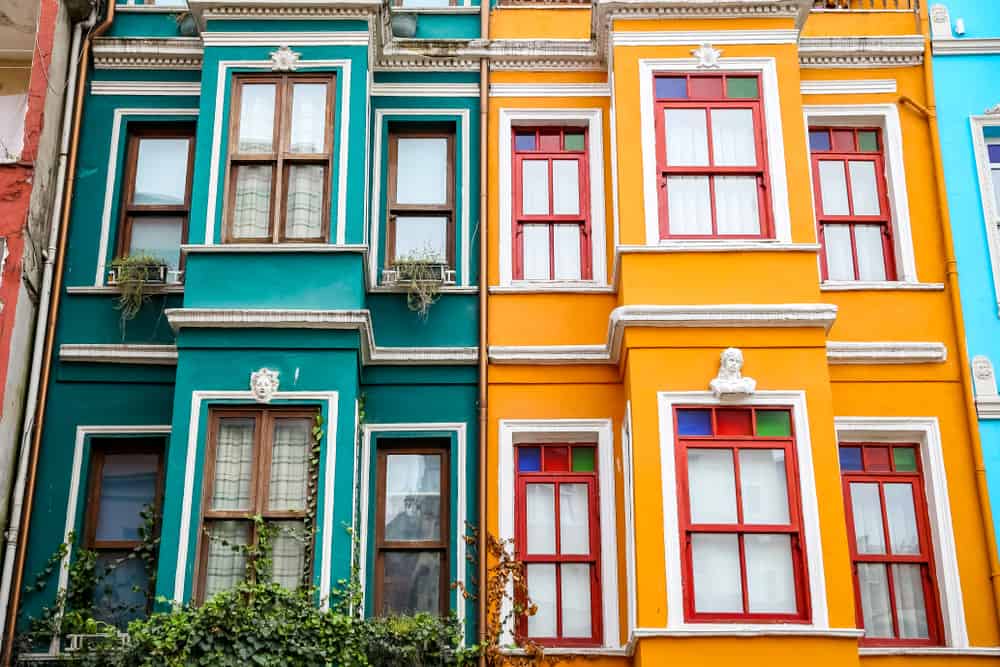 There's a wide variety of housing and apartments to choose from throughout Turkey. Prices vary depending on the area you choose but generally, purchasing and renting are both affordable options.
Monthly Rental Prices in Turkey
1 bedroom apartment in City Centre: TL2,000 – TL10,000
1 bedroom apartment outside the City Centre: TL1,500 – TL7,000
3-bedroom apartment in City Centre: TL3,000 – TL20,000
3-bedroom apartment outside the City Centre: TL2,200 – TL12,000
Price per square metre to buy in City Centre: TL8,333 – TL50,000
Price per square metre to buy outside City: TL5,500 – TL25,000
Turkey Housing Cost Comparison
This is how rents in Turkey compare with other countries around the globe.
United Kingdom is 348.51% more expensive
United States is 655.07% more expensive
Australia is 432.81% more expensive
Singapore is 983.35% more expensive
France is 282.75% more expensive
UAE is 443.93% more expensive
Spain is 221.37% more expensive
Source: NUMBEO
How to Save on Housing Costs
Share an apartment or house. Living with a room or flatmate is a good option for saving on housing costs. Have a look at the following sites to find your perfect room or flatmate – Expat, Facebook Turkey, iroommates, Erasmusu, and HomeStay.
Different areas – different prices. Cities in Turkey are more expensive than rural area. Coastal areas can also be comparatively expensive. Look for areas such as Kayseri, Sanliurfa, Mersin, Iskenderun, Konya, Hatay, etc. to find affordable housing as well as the delightful rural villages. Have a look at the following sites for suggestions on the best areas to live in Turkey: Expatra, Turkey Homes and A Broken Backpack.
3. Turkish Food, Grocery and Restaurant Costs
Turks love their food and traditional dishes vary depending on the region. Turkish cuisine primarily derives from the Ottoman empire, fusing foods from the Middle East, eastern Europe, Central Asia, the Balkans and the Mediterranean regions. You'll also find food from many other nations in the country, even American burger joints.
Inexpensive Restaurant: TL30 – TL110
Domestic beer: TL 23 – TL60
Coke/Pepsi: TL7 – TL20
1L of milk: TL50 – TL20
Loaf of Bread: TL3 – TL16
12 Eggs: TL36 – TL42
1kg Chicken Fillets: TL35 – TL80
1kg Beef: TL110 – TL200
1kg Apples: TL6 – TL20
1kg White Rice: TL14 – TL17
Source: NUMBEO
This is how food prices and restaurants compare with other countries.
UK restaurants are 33% more expensive and groceries are 94.72% more expensive than in Turkey.
United States restaurants are 85% more expensive and groceries are 213.29% more expensive than in Turkey.
Australian restaurants are 07% more expensive and groceries are 194.91% more expensive than in Turkey.
Singapore restaurants are 96% more expensive and groceries are 199.03% more expensive than in Turkey.
French restaurants are 60% more expensive and groceries are 162.92% more expensive than in Turkey.
UAE restaurants are 01% more expensive and groceries are 109.00% more expensive than in Turkey.
Spanish restaurants are 52% more expensive and groceries are 64.72% more expensive than in Turkey.
Source: NUMBEO
Bonus Tips for Cheaper Food, Restaurants and Groceries
4. Turkey Alcohol Costs
Turks enjoy social drinking. . The relaxed, outdoor lifestyle – even in winter – is perfect for socialising with friends and family.
Bottle of imported beer at a restaurant/pub: TL30 – TL70
Pint (0.5L) domestic beer at a restaurant/pub: TL23 – TL60
Pint (0.5L) domestic beer at a supermarket: TL20 – TL37
Bottle of imported beer at a supermarket: TL22 – TL50
Mid-range bottle of wine at a supermarket: TL60 – TL200
Source: NUMBEO
How to drink for less in Turkey
5. Turkey Transportation Fares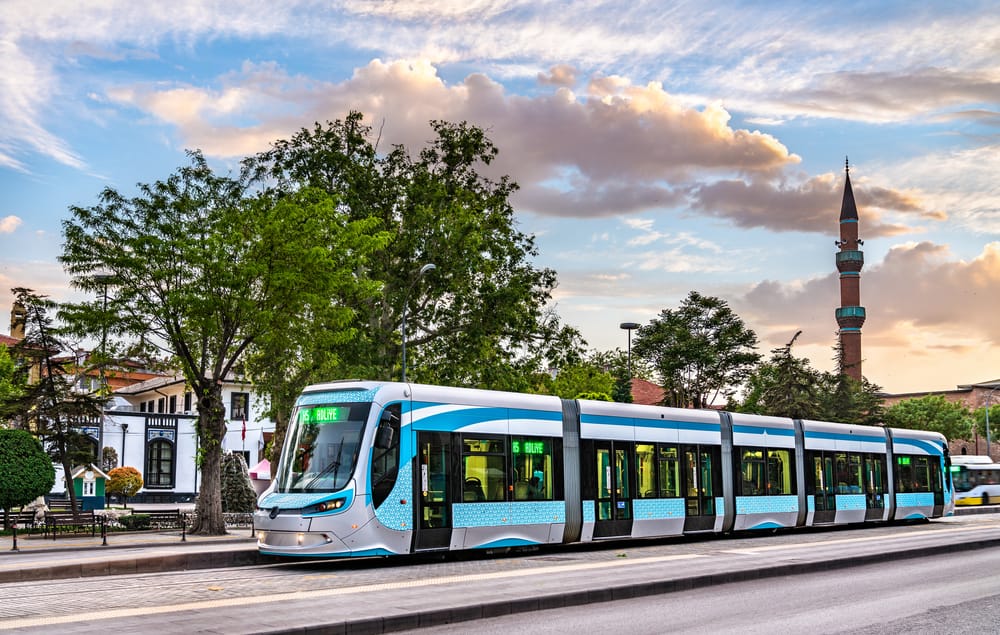 Turkey's public transport system is well developed and reasonably priced and covers the majority of the country. There's an excellent long distance bus service, good local buses, minibuses, ferries and dolmuses. Dolmuses are either vans, cars or minibuses that have set rate and are hop on and hop types of taxis. The rail service is currently being renovated to include high speed links.
Here are some example ticket costs.
One-way ticket (Local transport) – TL20 – TL10
Monthly Pass, (Regular Price) – TL220 – TL620
Taxi start (normal tariff) – TL8 – TL20
Taxi 1km (normal tariff) – TL5 – TL12
Source: NUMBEO
How to save money on public transport
The best way to save money on public transport is to get a city-specific card like Ankarakart. These cards serve as reusable tickets in metros, buses, trams, and ferries.
Download BiTaxi app to ensure you don't get overcharged by taxis. BiTaxi app is popular in Turkey.
Intercity buses are perfect for long distance travel.
BlaBlacar is very popular in Turkey because of its reasonable price and convenience.
6. Cost of Internet in Turkey
Internet is expensive in Turkey with a slow average speed of upload of 5.55 Mbps. The best internet providers in Turkey are Vodafone, Turk Telecom, and Turkcell.
7. Cost of Clothing, Personal Items, Gym and Leisure
Turkey has different climate zones. The western Mediterranean region enjoys a Mediterranean climate of dry and hot summers and short, rainy, mild winters. The areas around the Black Sea are cool in summer and mild in winter in coastal areas but cold and snowy in highland areas. The average summer temperature is 25.5C, with July being the hottest month. Winter temperatures in the mountains drop to below freezing but are much milder at the coast. The average annual rainfall is 400mm.
Below are clothing prices, together with other useful prices.
Pair of Jeans: – TL250 – TL1,300
Summer Dress: – TL250 – TL900
Running Shoes (Trainers): – TL650 – TL2,000
Business Shoes:- TL 350 – TL1,500
Gym membership: – TL150 – TL600
Movie (cinema) ticket:- TL35 – TL85
Source: NUMBEO
8. Cost of Owning a Car and Driving a Car in Turkey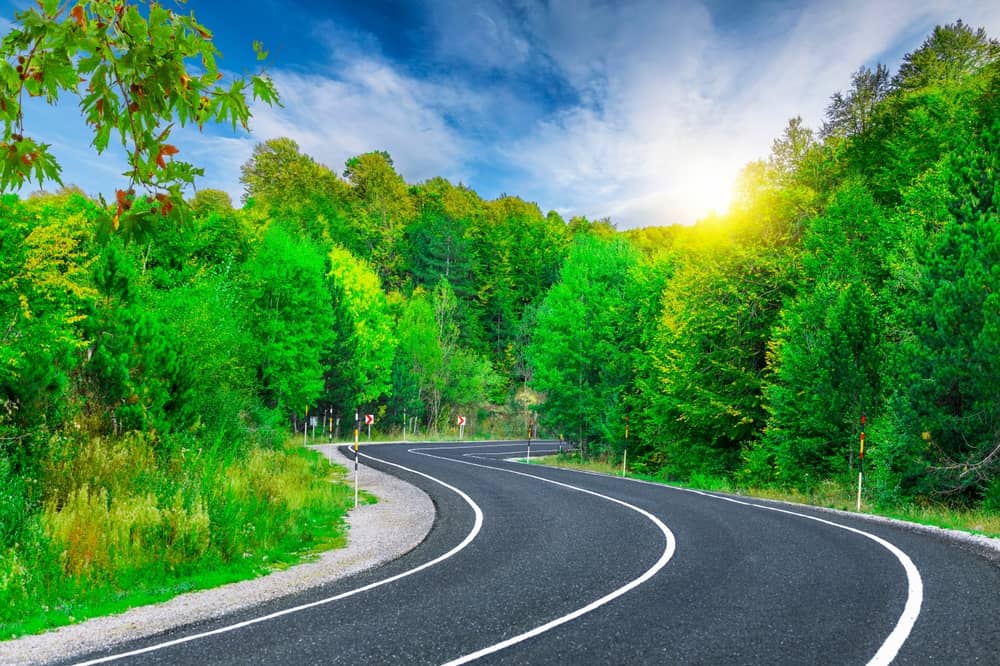 You can drive on a foreign driving licence for six months before having to replace it with a Turkish driving licence. Driving in Turkey can be a bit hair raising as road rules are rarely followed and the intercity buses drive ignore the speed limits.
Foreigners living in Turkey don't pay tax on car purchases unlike their Turkish counterparts. Once you've purchased your vehicle you need to register it with a notary and, if you don't speak Turkish, you'll need to take an interpreter with you. This will cost around TL250. Once this is done you can organise your insurance and ensure you have your number plates on the vehicle within one month.
Here are some sample costs of owning and operating a car in Turkey:
Volkswagen Golf:TL 545,800 – TL800,000
1 litre (¼ gallon) of gas (petrol):TL 20 – TL00
Other fees (if any): The amount payable for registration and licence plates is between TL224.50 and TL301. The driving licence fee is TL1000.
Source: NUMBEO, CAPETOCASA, hurriyetdailynews.
Ways to save money driving in Turkey
Car sharing or pooling is a great option to save money. Try BlaBlaCar, Carpool World and Drive Yoyo for carpooling and sharing.
Taxis are sometimes a better option to save money, especially for travelling a short distance and to save parking fees. Try local taxi services and Uberwhich started in 2021.
Need your car/vehicle moved to Turkey? Then read our guide to Car Transport & Vehicle Shipping
9. Taxes in Turkey
Turkish residents pay taxes on all sources of income but expats only pay 15% to 35% tax on their Turkish source of income and no tax on overseas income. For more information refer Taxes for Expats.
You may have to pay the property tax if you want to buy a landed or property. The tax amount ranges from 1% to 2% respectively for small cities and big cities. For more information, refer Golden Visa.
VAT (sales tax) is 15% but is lower for some commodities and services. For more information, refer Roedl.
10. Flight Costs from Turkey
If you do make the move to Turkey, here's approximately how much it will cost to fly to other major world cities based on the lowest, one-way fares from Skyscanner as of 2022:
London: TL2,633
Paris: TL3,623
New York: TL3,520
Los Angeles: TL5,136
Dubai: TL4,184
Sydney: TL27,701
Melbourne: TL28,555
Cape Town: TL15,815
Hong Kong: TL9,867
Other Turkey Relocation Tips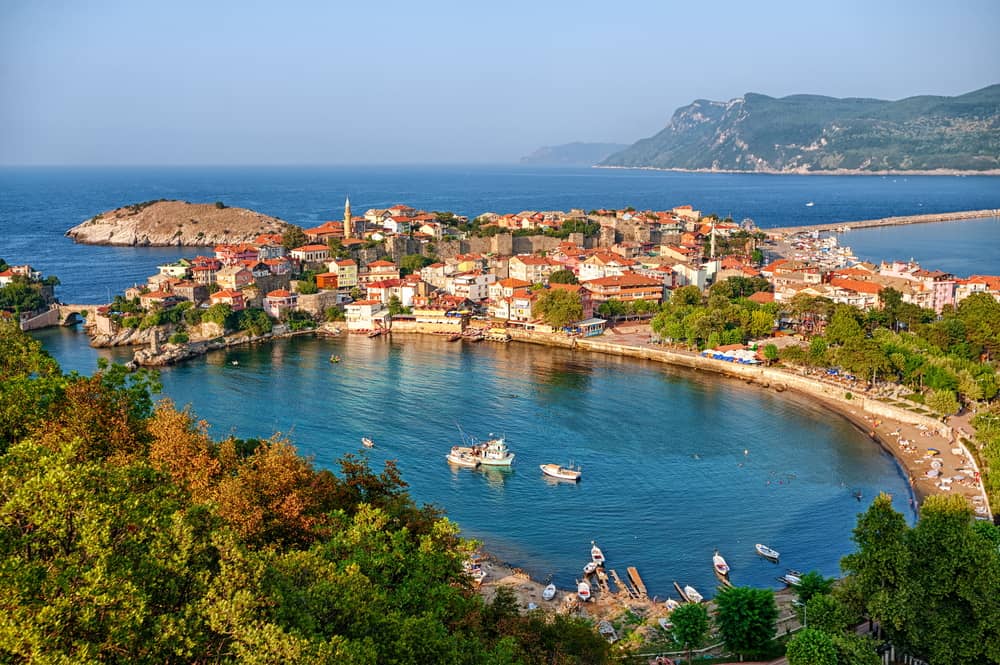 The above prices and various costs will have given you a good idea of the cost of living in Turkey. The following information may make your move go more smoothly.
11. Relocating to Turkey Alone
Moving is usually stressful, especially if you are moving on your own. However, the atmosphere in Turkey and the friendly people will help you ease into your new life. Here are a few tips about settling in Turkey.
12. Moving to Turkey with a Family
Moving to Turkey with family may feel challenging but Turkey is a family orientated country and you and your family will feel very welcome. Below are a few tips which may help you settle into your new home a little quicker.
New parents (or parents to be):Connect your family with local groups like MOMS CLUB, Mums Group in Turkey, and Dailysabah.
Live in a family-friendly area:There are a lot of family friendly areas to live in. Areas like Beykent, Yakuplu, Bominti, Media Highway, Bagdat Avenue are known as the best family-friendly area in Turkey. Have a look at the following sites Tolerance Homes, Capitol Estate and Imtilak.
Find things to do with the kids:There's lots of activities for children in Turkey. With a coastline of 8,333 kms, there are water sports and beaches galore to keep kids occupied. There's also hiking in the mountains or along the coast to wear them out, plus many other activities. Have a look at the following websites for inspiration – Turkey with Children, IstanBeautiful and Kids Love Turkey.
13. Moving to Turkey for Work
Moving to a new city for work is one of the most common reasons people choose to move. While it is possible to move without a job, it makes sense to ensure there are jobs in your field before you make the move.
Although Turkey currently has a high unemployment rate, there are job opportunities in some sectors such as marketing, education, orthodontics, medical sector and banking.
The following are a few things to consider when moving for work:
Salary: Salaries for expats in multinational companies are on a par with salaries in first world countries but outside this sphere, salaries are much lower. Know more about salary and income in Turkey through Wage Indicator, Salary Explorer, and Paylab.
How to find work: If you want to have a job lined up before you move to Miami, but aren't sure where to begin, the following sites are good places to start: – PROSPECTS, ikamet, Linkedin, Jobsininstanbul, and Internations. You may also want to Google recruiters in your industry, as they can often help land you some initial interviews as well.
14. Moving to Turkey from Australia
Over 12,000 Australians live in Turkey, ten thousand of whom live in Ankara. If you are thinking of moving from Australia to Turkey, here are a few things to consider.
Size comparison:Australia is around 10 times the size of Turkey. However, Turkey has 56.6 million more people living in Turkey than there are in whole of Australia.
Join expat groups: Meetup, InterNations, and Facebookoffer ways of meeting up with other Australians in Turkey.
15. Moving to Turkey from Canada
There are over 1,100 people from Canada living in Turkey. Most Canadians in Turkey live in Istanbul and Ankara. If you're moving from Canada to Turkey, below are a few things to consider.
Size:Canada is around13 times the size of Turkey. However, population-wise, Turkey has almost double the population of Canada.
Expat groups:Connect with fellow Canadians in Turkey. This may help you with your moving process. Find Canadians in Turkey through sites like Meetup, and Internations.
16. Moving to Turkey from the United Kingdom
There are approximately 34,000 Brits living in Turkey. Most live in the Mediterranean and Aegean regions. If you want to join them, below are bonus tips for you:
Size: Turkey is 3.2 times larger than the UK, with 20 million more residents.
Expat groups:If you want to connect with UK expats in Turkey, then go to Meetup and Internations.
Hopefully, the tips and costs above are helpful. If want to get started pricing out how much it will cost you to move to Turkey you can start by comparing moving quotes here.