Below you will find a list of the top 100 largest domestic and international moving companies the United States and Canada based on the number of registered trucks in their fleet.
One of these companies is likely to be the right one for your international, long distance and/or interstate move.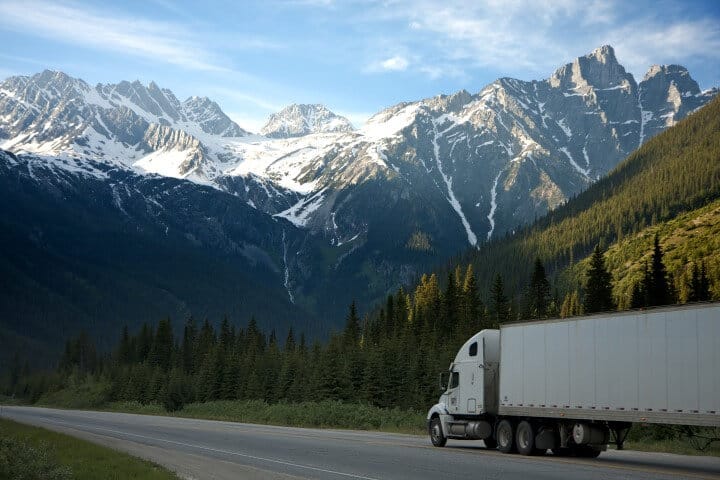 The data comes from MovingCompanyReviews.com which shows the latest fleet sizes and also the headquarter location of each company.
You can read profiles of each company below:
United Van Lines – Offers both domestic moves within the United States and Canada along with international moves around the world.
U-Pack Moving – ABF U-Pack Moving offers its customers a variety of services for moving and self-packing and unpacking within the US, Canada and Puerto Rico.
Atlas Van Lines – Offers domestic moves under Atlas Van Lines brand and international moves under Atlas Van Lines International. Both are owned by Atlas World Group.
Mayflower Transit – Mayflower Transit offers a wide variety of services from do it yourself moving and storage, to bespoke full international service.
Allied Van Lines – Allied Van Lines Inc is situated in Fort Wayne, IN and the company offers its customers a variety of services including 24/7 shipment tracking, customs clearance help, English speaking staff at both ends of the move and packing material removal.
North American Van Lines – North American Van Lines offer their customers services for international, corporate and domestic moves.
Wheaton World Wide Moving – Wheaton World Wide Moving (formerly Wheaton Van Lines) offers its clients a range of services from international moves to local moves.
Bekins Van Lines – Bekins Van Lines are based in Indianapolis IN. They offer their customers a variety of moving services including international relocations and high value moves.
Graebel Van Lines – Graebel Van Lines is headquartered in Aurora, CO and it's clients include Fortune 500 companies and DEA, FBI, IRS and CDC.
Arpin Van Lines – Arpin Van Lines is based in West Warwick, RI and does military and household moves both domestically and internationally. They also offer storage services such climate controlled storage and containerised storage.
Stevens Worldwide Van Lines – Stevens Worldwide Van Lines is based in Saginaw MI they offer local, Out of state, Long distance and international moves for households, businesses, the military and the clergy.
AMJ Campbell Van Lines – AMJ Campbell Van Lines is based in Toronto, Canada and is one of Canada's largest moving companies for both domestic and international moves.
Suddath – A family of companies that offer a range of domestic and international moving services including residential, corporate and government moves.
Covan WorldWide Moving – Covan has over 200 inter-state operating units and 600 for local moves. Its mission is to be the leader in international transportation services.
Armstrong Relocation – Armstrong Relocation is today the largest goods agent for United Van Lines and has 22 offices in the US.
Williams Moving & Storage – Williams Moving and Storage is a Canadian moving company that moves individuals and companies both locally and internationally.
Beltmann Relocation Group – Started by the Battina family in 1955 and is still family owned and run. It is one of the largest and oldest agents for North American Van Lines.
National Van Lines – The company's motto is "Moving Your Memories" which is a reminder to both staff and customer that personal belongings are precious and will always be handled with care.
Berger Allied (Transfer & Storage) – Berger Transfer and Storage has been operating since 1910. They works with individuals, companies and government agencies.
Lawrence Transportation Systems
McCollister's Transportation Group – McCollister's is a private company and is an agent for UniGroup Inc., which includes United Van Lines and Mayflower Transit. (see above)
Coleman Worldwide Moving – Coleman Worldwide Moving also known as Coleman American Moving Services & Coleman Allied offers both domestic US and international moves.
Hilldrup Moving & Storage – Offers services such as relocation assistance, move management, storage, departure services, destination services and more.
American Red Ball Transit Company – Based in Indianapolis and focuses on domestic services within the US.
New World Van Lines
Palmer Moving & Storage
Mergenthaler Transfer and Storage
Scobey Moving and Storage LTD
Corrigan Moving Systems
Tri Star Freight System
Starving Students
A-1 Freeman Moving Companies
Daryl Flood Relocation & Logistics
JK Moving & Storage
Ace Relocation Systems
Ford Storage & Moving Company
Budd Van Lines
Planes Moving and Storage
Gentle Giant Moving Company
Island Movers – Offers moving services to and from the Hawaiian islands both from the United States and internationally.
Mesa Moving & Storage
American International Movers
American Movers
Arnoff Moving & Storage,
Fidelity Moving & Storage Company
Lile International Companies
Carlyle Van Lines
The Right Mover
Andrews Van Lines
Sherwood Van Lines
Bisson Moving & Storage
Bohren's Moving & Storage,
Select Van & Storage
Broadway Express
FlatRate Moving
Smith Dray Line & Storage
Sourdough Express
South Hills Movers
Fisher North American
Interstate Van Lines/Interstate Worldwide
Ward North American
East Tennessee Moving/Two Men & a Truck
Imlach Group
Air Van Moving
Legacy Transportation Services
Tippet-Richardson
Atlantic Relocation Systems
Carey Moving & Storage
A Arnold World Class Relocation
William B. Meyer
Horizon Moving Systems
Parks Moving & Storage
Highland Moving & Storage
Delancey Street Moving & Transportation
Armstrong Relocation
Federal Companies
Hoyt's Moving & Storage
Johnson Storage and Moving
Nor-Cal Moving Services
Royal Hawaiian Movers – Royal Hawaiian Movers is part of the DeWitt group of companies offering its customers various local, inter island, mainland and international moves.
Central Van & Storage,
Crown Moving Co – Now closed, based in Seattle.
Fry-Wagner Moving and Storage Co
B. Von Paris Moving & Storage
O'Brien's Moving & Storage
Piqua Transfer & Storage Company
Joyce Van Lines,
Plycon Transportation Group
AAA Moving & Storage
Aaction Moving & Storage
Alero Moving and Storage
DMS Moving Systems
George Moving & Storage
Glen Ellyn Storage Corporation
Piepho Moving and Storage
Eagle Van Lines
Roadrunner Moving and Storage
Lint Van Lines
Pacific Transfer
Paxton Van Lines