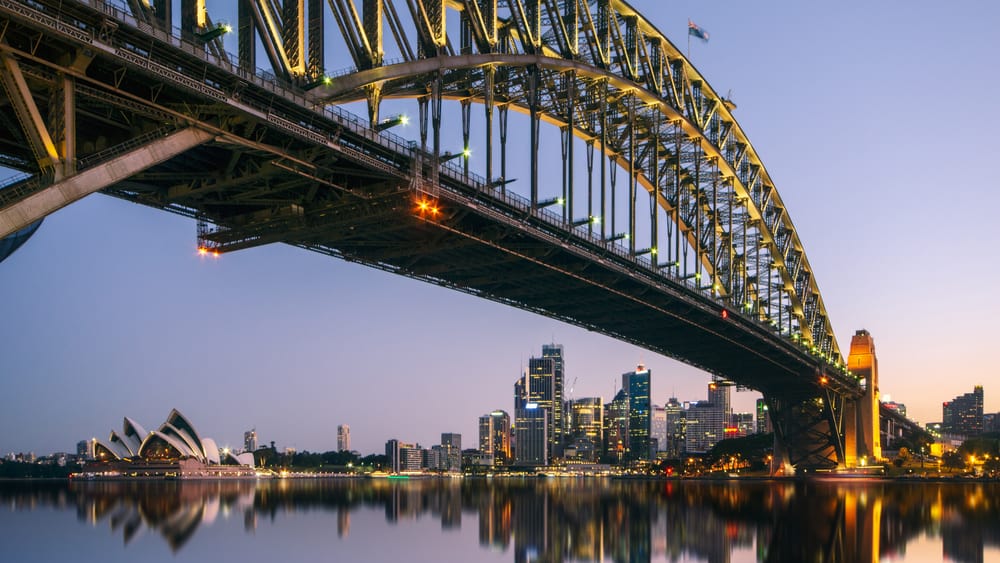 Australia has drawn people to its shores for over two centuries. It's a country full of changing landscapes and shorelines, with lots of sunshine added in. Its diverse cultures, strong economy, good education system and a great outdoor lifestyle still encourage people from all over the world to live downunder.
If you are considering moving to Australia, the various costs listed below will help you make an informed decision on what costs are involved when moving and living in this part of the globe.
Quick Australian Facts:
Population: 26,188,922 (2022)
Official Language:English is the National Language of Australia. It doesn't have a designated 'Official Language'. There are over 300 different languages spoken in Australian homes.
GDP Per Capita:$49,600 USD
Coastline: 4 out of every 5 Aussies live less than 50km from the nearest stretch of coast
Currency: Australian Dollar (A$). As of late 2022, £1 = A$1.69, €1 = A$1.48, $1 CAD = A$1.12, US$1 = A$1.50
1. Moving and Shipping Costs to Australia
Below are some sample container shipping costs to Australia from other major countries. Just keep in mind they only reflect the shipping portion of the cost and not the full moving costs.
| Destination Country (Port/City) | 20FT | 40FT |
| --- | --- | --- |
| Andorra (Andorra la Vella) | $4,396 | $8,053 |
| Antigua and Barbuda (St John's) | $1,825 | N/A |
| Aruba (Oranjestad) | $2,845 | N/A |
| Austria (Vienna) | $4,641 | N/A |
| Bangladesh (Chittagong) | $2,511 | N/A |
| Barbados (Bridgetown) | $1,825 | N/A |
| Belgium (Antwerp) | N/A | $5,200 |
| Belize (Belize City) | $1,825 | N/A |
| Bermuda (Hamilton) | $1,561 | $2,083 |
| Brazil (Santos) | $2,845 | N/A |
| British Virgin Islands (Road Town) | $2,845 | N/A |
| Brunei (Muara) | $2,511 | N/A |
| Cambodia (Sihanoukville) | $2,511 | N/A |
| Canada (Toronto) | N/A | $16,539 |
| Canada (Vancouver) | N/A | $16,461 |
| Cayman Islands (George Town) | $2,845 | N/A |
| Chile (San Antonio) | $2,511 | N/A |
| China (Beijing) | $2,511 | N/A |
| China (Shanghai) | $2,511 | N/A |
| Colombia (Barranquilla) | $2,845 | N/A |
| Costa Rica (Limon) | $1,825 | N/A |
| Curaçao (Willemstad) | $2,845 | N/A |
| Dominican Republic (Santo Domingo) | $2,511 | N/A |
| France (Marseilles) | N/A | $5,200 |
| Germany (Hamburg) | $4,641 | N/A |
| Guam (Guam) | $1,561 | $2,083 |
| Guatemala (Guatemala City) | $2,845 | N/A |
| Guernsey (St Peter Port) | N/A | $5,305 |
| Haiti (Port-au-Prince) | $1,825 | N/A |
| Hong Kong (Hong Kong) | $2,511 | N/A |
| India (Mumbai) | $2,511 | N/A |
| Indonesia (Jakarta) | $2,853 | N/A |
| Japan (Tokyo) | $2,511 | N/A |
| Jersey (St Helier) | N/A | $5,305 |
| Liechtenstein (Vaduz) | $4,941 | N/A |
| Laos (Vientiane) | $2,525 | N/A |
| Luxembourg (Luxembourg) | N/A | $5,305 |
| Macau (Macau) | $2,511 | N/A |
| Malaysia (Port Kelang) | $2,511 | N/A |
| Maldives (Male) | $1,561 | $2,083 |
| Mexico (Manzanillo) | $1,825 | N/A |
| Monaco (Monaco) | N/A | $5,200 |
| Netherlands (Rotterdam) | N/A | $5,200 |
| New Zealand (Auckland) | $1,561 | $2,083 |
| Pakistan (Karachi) | $2,511 | N/A |
| Panama (Colon) | $1,825 | N/A |
| Papua New Guinea (Port Moresby) | $1,561 | $2,083 |
| Philippines (Manila) | $2,511 | N/A |
| Poland (Gdansk) | $4,641 | N/A |
| Singapore (Singapore) | $2,511 | N/A |
| Sint Maarten / Saint Martin (Philipsburg) | $2,845 | N/A |
| Slovenia (Koper) | $4,641 | N/A |
| South Korea (Busan) | $2,511 | N/A |
| Spain (Valencia) | $5,121 | $9,766 |
| Switzerland (Basel) | $4,641 | N/A |
| Taiwan (Kaohsiung) | $2,511 | N/A |
| Thailand (Laem Chabang) | $2,511 | N/A |
| Trinidad and Tobago (Port of Spain) | $1,825 | N/A |
| Turks and Caicos Islands (Providenciales) | $2,845 | N/A |
| Uruguay (Montevideo) | $2,845 | N/A |
| US (New York) | $3,787 | $4,157 |
| US (Los Angeles) | $900 | $1,050 |
| US Virgin Islands (St Croix) | $2,845 | N/A |
| Venezuela (Puerto Cabello) | $2,845 | N/A |
| Vietnam (Saigon) | $2,511 | N/A |
You can save money by comparing moving companies using our moving quote form above.
2. Australia Housing Costs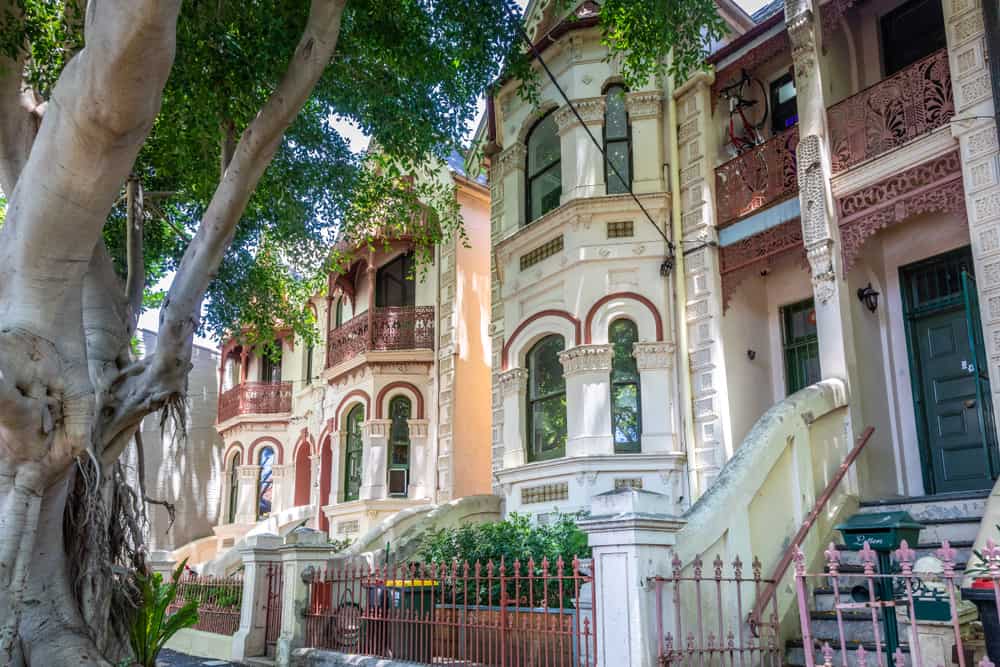 Property prices in urban areas are high. This, coupled with a housing shortage in cities like Sydney, means the rental market is booming and this is reflected in high rental costs across the board.
Monthly Rental Prices in Australia
1 bedroom apartment in City Centre: A$1,200 – A$2,800
1 bedroom apartment outside the City Centre: A$1,000 – A$2,123
3 bedroom apartment in City Centre: A$2,200 – A$5,000
3 bedroom apartment outside the City Centre: A$1,600 – A$3,500
Price per square metre (10.7 square feet) to buy in City Centre: A$4,500+
Price per square metre (10.7 square feet) to buy outside City: A$2,700+
Australia Housing Cost Comparison
This is how rents in Australia compare with other counties around the globe.
United Kingdom is 17.3% cheaper
United States is 36.16% more expensive
Canada is 3.15% cheaper
France is 30.77 cheaper
Dubai is 5.3% cheaper
Hong Kong is 41.83% more expensive
Japan is 41.61% cheaper
Source: Numbeo
How to Save on Housing Costs
Share an apartment or house. Have a look at the following sites to find your perfect room or flat mate: Flatmates, Real Estate, Oz Flatmates, Flatmate Findersand Gumtree.
Different areas – different prices. A typical Australian house which is out of the city centres is detached with a garden. The closer you get to the CBD of each city the smaller the houses become, the gardens disappear, and flats become extremely common. Housing is expensive in Australia compared with most other countries in the world. Sydney is the most expensive city, where property prices are almost twice that of Brisbane.
3. Australian Food, Grocery and Restaurant Costs
Australia's multicultural society translates into many different types of restaurants serving food from around the globe. There are restaurants for those who enjoy fine dining and restaurants for those who love a good burger. Seafood obviously features widely on many menus.
Inexpensive Restaurant: A$14 – A$40
Takeout Coffee: A$3.50 – A$6.00
Bottle of Coke: A$2.87 – A$5
1L of milk: A$1.20 – A$3.00
Loaf of Bread: A$1.56 – A$5.00
12 Eggs: A$3.00 – A$7,20
1kg Chicken: A$7.00 – A$16.00
1kg Beef: A$10.50 – A$30
1kg Apples: A$2.50 – A$6.00
1kg White Rice: A$1.40 – A$5.00
This is how restaurants and food prices compare with other countries.
UK restaurants are 0.45% cheaper and groceries are 35.72% cheaper than Australia.
US restaurants are 9.4% more expensive and groceries are 1.05% more expensive than Australia.
Canadian restaurants are 1.90% more expensive and groceries are 7.82%% cheaper than Australia.
Dubai restaurants are 3.45% more expensive and groceries are 32.90% cheaper than Australia.
French restaurants are 0.64% cheaper and groceries are 13.71% cheaper than Australia.
Hong Kong restaurants are 32.56% cheaper and groceries are 13.34% more expensive than Australia.
Source: Numbeo
Bonus Tips for Cheaper Food, Restaurants and Groceries
Know your supermarkets: Australia has many independently owned grocery stores and ethnic stores as well as the usual supermarket chains. There are also fantastic farmers' markets and shops which sell health foods and organic foods. Popular supermarkets in Australia are Coles, Woolworths, Harris Farm Market, Aldiand IGA.
Find Cheap Eats:Australia is expensive when it comes to eating out but if you hunt around you will find some good restaurants that offer specials on various days of the week. Have a look at the following sites for suggestions – The Fork, Eat Club, Eat Drink Cheap and Design My Night.
4. Australia Alcohol Costs
Drinking is an extremely popular pastime in Australia. The relaxed, outdoor lifestyle lends itself to sitting, having a cocktail or a beer, and watching footie or a show.
Pint (0.5L) domestic beer at a restaurant/pub: A$5.00 – A$12.00
Bottle of imported beer at a restaurant/pub: A$6.82 – A$12.00
Pint (0.5L) domestic beer at a supermarket: A$3.00 – A$9.00
Bottle of imported beer at a supermarket: A$3.00 – A$10.00
Mid-range bottle of wine at a supermarket: A$10.00 – A$25.00
How to drink for less in Australia
Keep an eye on the local papers and flyers for cheap drinks, either in supermarkets or in bars, clubs and restaurants.
Many bars and restaurants have specials after work.Have a look at the following sites for tips on where to go to save money on a night out – Urban List, Eat Drink Cheap, Top Universitiesand Timeout
5. Australia Transportation Fares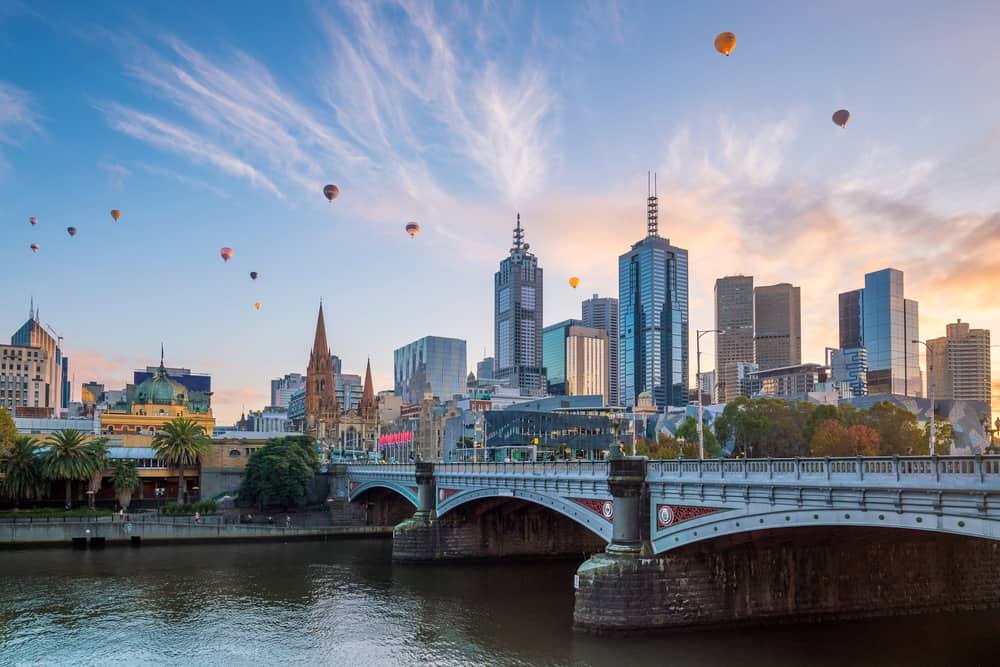 Australia has an excellent transportation system. It encompasses trains, buses, ferries and trams. The system is built to encourage tourists and residents alike to use it and keep the roads free from traffic jams.
Here are some example ticket costs.
Adult Single – A$3.00 – A$6.42
One day ticket – $6.00+
Monthly season ticket, unlimited – A$87 – A$220
How to save money on public transport
Look for free rides and free transfers from bus or tram to rail and vice versa.
Buy a bike. Cycling is big in Australia. There are cycles lanes and lots of rides in and around both the cities and in the surrounding areas.
Many people walk to work and the shops in Australia.
6. Cost of Internet in Australia
Internet prices in Australia are expensive compared with many other countries in the world. Here are some sample broadband internet prices from late 2022 for unlimited downloads, based on a 12-month contract:
7. Cost of Clothing, Personal Items, Gym and Leisure
Australia is a huge country with six different climate zones. The north experiences a tropical climate with hot and humid summer and relatively warm and dry winters. Southern parts of Australia experience mild to hot summers with rainy winters. Australian Wildlife Journeys is an informative site which gives you detailed information on all the different climate zones in Australia, including average summer and winter temperatures and rainfall.
Here are some clothing prices, together with other useful prices.
Pair of Jeans: A$60 – A$150
Summer Dress: A$30 – A$100
Running Shoes (Trainers): A$85 – A$210
Business Shoes: A$80 – A$250
Short Doctor's visit (15 mins): A$74
Deodorant: A$4.91
Shampoo: A$5.52
Toilet Paper (4 rolls): A$4.45
Gym membership: A$30 – A$120 per month
Movie (cinema) ticket: A$20
Source: Numbeo and Expatistan
8. Cost of Owning a Car and Driving a Car in Australia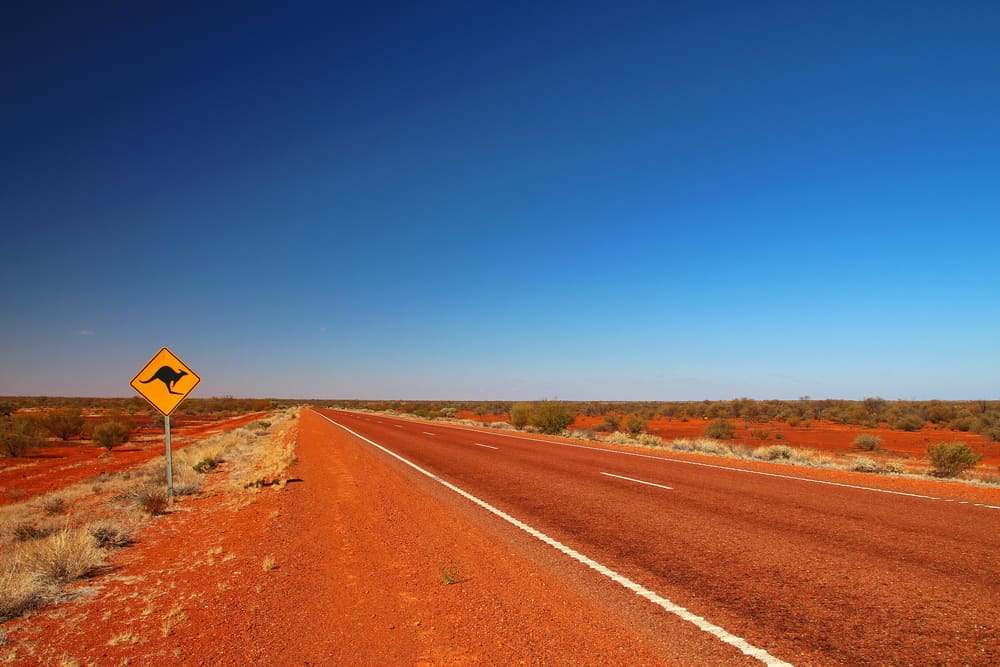 Most people who work in big cities in Australia use public transport to commute to work as sitting in traffic in the rush hour can be very tedious, but in small towns and rural areas the majority of people drive.
The rules on when and where to get an Australian driving licence are different from state to state. Look here for state by state information.
Here are some sample costs of owning and operating a car in Australia:
Volkswagen Golf:A$26,000 – A$38,000
1 litre (¼ gallon) of gas (petrol):A$1.79 – A$2.20
Other fees (if any):The average cost of state and local taxes, license, title and registration fees is $665 per annum
Source: Expatistan
Ways to save money driving in Australia
Car sharing or pooling is one way to save money. Try Coseats, Kapuddle, Carpool World and Share Your Ride
Taxis can sometimes be a cheaper option, especially if you are going to have to park all day. Try Uberas a cheaper alternative to standard taxis.
Need your car/vehicle moved to Australia? Then read our guide to: Car Transport & Vehicle Shipping
9. Taxes in Australia
If you live and work in Australia you will obviously have to pay tax on your income. To learn more about the different taxes in Australia go to the Australian Taxation Office website.
Sales Tax in Australia is 10% and is included in prices of goods and services, so the price you see is the price you pay.
If you own your home, you will be subject to property tax based on the area in which you live and the size of the property you live in. Learn more about property tax in Australia at ATO.
10. Flight Costs from Australia
If you do make the move to Australia, here's approximately how much it will cost to fly to other major world cities based on lowest, one-way fares from Skyscanner as of late 2022:
London: A$503
New York: A$879
Los Angeles: A$605
Toronto: A$899
Vancouver: A$792
Dubai: A$793
Cape Town: A$918
Hong Kong: A$278
Other Australian Relocation Tips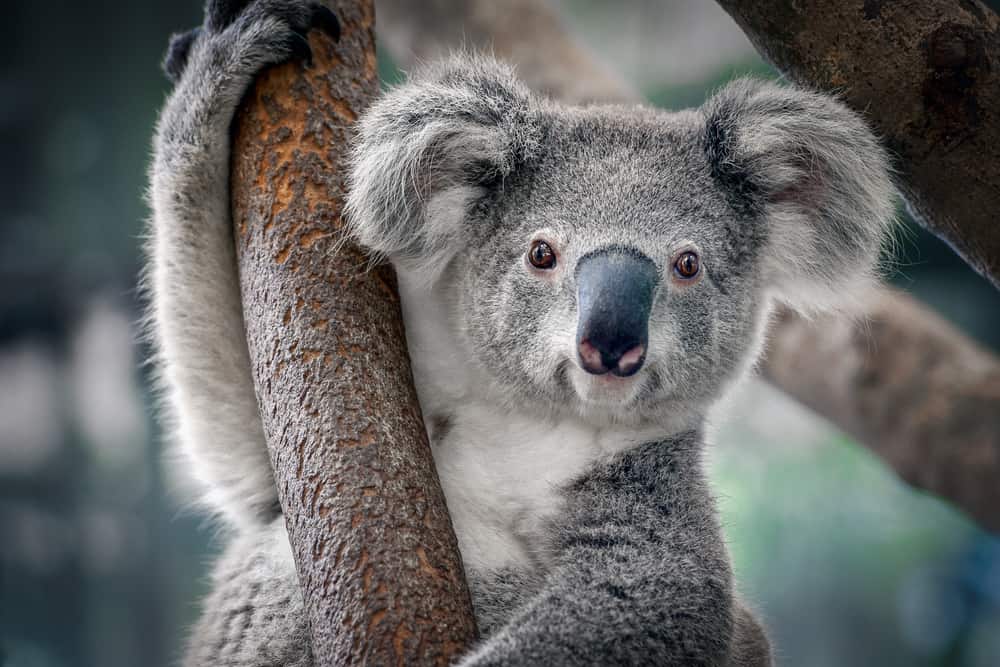 The costs and pricing above should give you a good idea of the cost of living in Australia but perhaps the following extra tips will make your move go smoothly.
11. Relocating to Australia Alone
Moving is always a stressful time but moving on your own can be exceptionally difficult. The relaxed atmosphere in Australia and the friendly people will help you ease into your new life. Here are a few tips about settling in Australia.
Meetups:Australia has a wide variety of Meetup groups covering a range of activities from surfing to architecture and chess to skiing.
Attend local events: There is always something going on in Australia and many of the activities are free. Have a look at the following sites for inspiration – Trip Advisor, Nomads World, Destinationless Travel and Thrillist
12. Moving to Australia with a Family
Aussies love kids and there's lots for them to do. Australia has some fantastic beaches and water sports are extremely popular. Hiking and cycling, both in the cities and outside them, are activities which many Aussie families like to do together at weekends. And, there's always a park and playground around the corner.
13. Moving to Australia for Work
Moving to a new country for work is one of the most common reasons people choose to move. While it is possible to move without a job, it makes sense to ensure there are jobs in your field before you make the move.
Australia's tourism industry always needs people to man the growing hospitality industry. The country is currently encouraging qualified and experienced people to move to Australia, especially those in the following professions – IT, education, healthcare, construction, retail, logistics and transport to name but a few.
Here are a few things to consider when moving for work:
Salary:Salaries in Australia are high compared with most countries. The costs we outlined above should give you a rough idea, how much more you'll want to be making to make the move worthwhile. You can also check salary ranges on sites such as Glassdoor and Talent.
How to find work: If you want to have a job lined up before you move to Australia, but aren't sure where to begin, the following sites are good places to start: Resources, Seek, Indeed and Career One You may also want to google recruiters in your industry, as they can often help land you some initial interviews as well.
14. Moving to Australia from the United States
It's estimated that there are around 85,000 American citizens living and working in Australia. If you are thinking of moving from the States to Australia, here are a few things to consider.
Size comparison:Australia is just over 75% of the size of the US. Australia's population would fit into Texas and still have over one million inhabitants left over.
Join expat groups:Meetup, Internations and Expat Forum offer ways of meeting up with other Americans in Australia.
15. Moving to Australia from Canada
There are over 37,000 Canadian born citizens living in Australia. If you're considering making the move from Canada here are a few things to consider.
Size:Canada is approximately 1.3 times larger than Australia and has 12.2 million more residents.
Expat groups:Meeting up with fellow Canadians helps the moving process. Link up through sites such as Internations, Meetup and Network Canada
16. Moving to Australia from the United Kingdom
As of 2021, there are 1.2 million people living in Australia who were born in the UK, so if you're considering joining them, here are a few bonus tips:
Size: You can fit the UK into Australia 32 times but its population is 2.5 times as big.
Expat groups:If you want to get together with others from the UK who are enjoying the Aussie lifestyle, then go to Meetup, Internations and Anglo Info.
Hopefully, the tips and costs above are helpful. If want to get started pricing out how much it will cost you to move to Australia you can start by comparing moving quotes here.
Other Useful Australia Guides