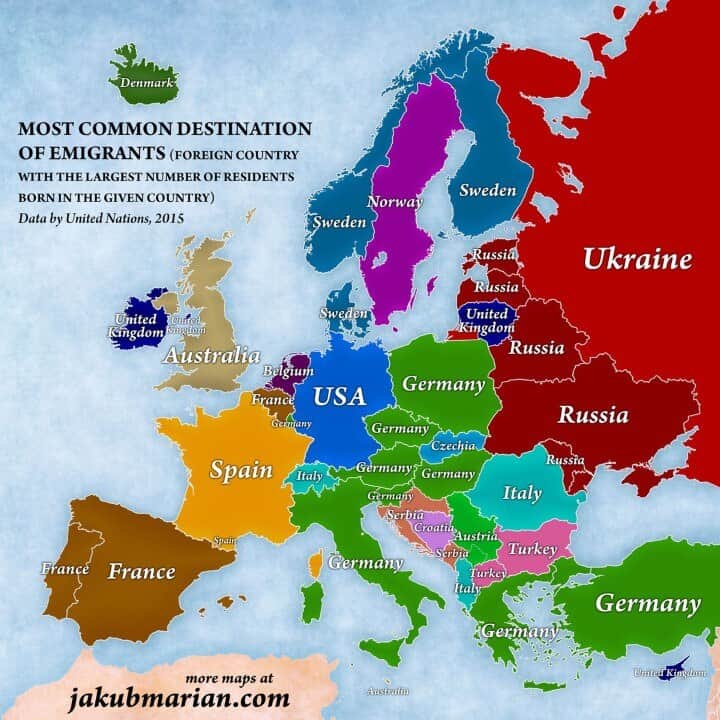 Map created by Jakub Marian
The map above shows the most popular destination country for emigrants of each European country. The data comes from the UN for 2015, so won't include any post-Brexit effects.
Here are a list of who wants to move to each destination country:
Interestingly, the only non-European destination countries that appear are Australia and the United States, all other countries have another European country as their most popular destination.
There's also a few interesting links, such as the Dutch moving south to Belgium, the Belgians moving south to France, the French moving south to Spain, but the Spanish moving north to France.
Or you have Icelanders moving to Denmark, Danes moving to Sweden, the Swedes moving to Norway and the Norwegians moving to Sweden.
Or Russia and Ukraine being the most popular destination for each other's emigrants.
What do you think of this map? Please leave your comments below and help us by sharing it: