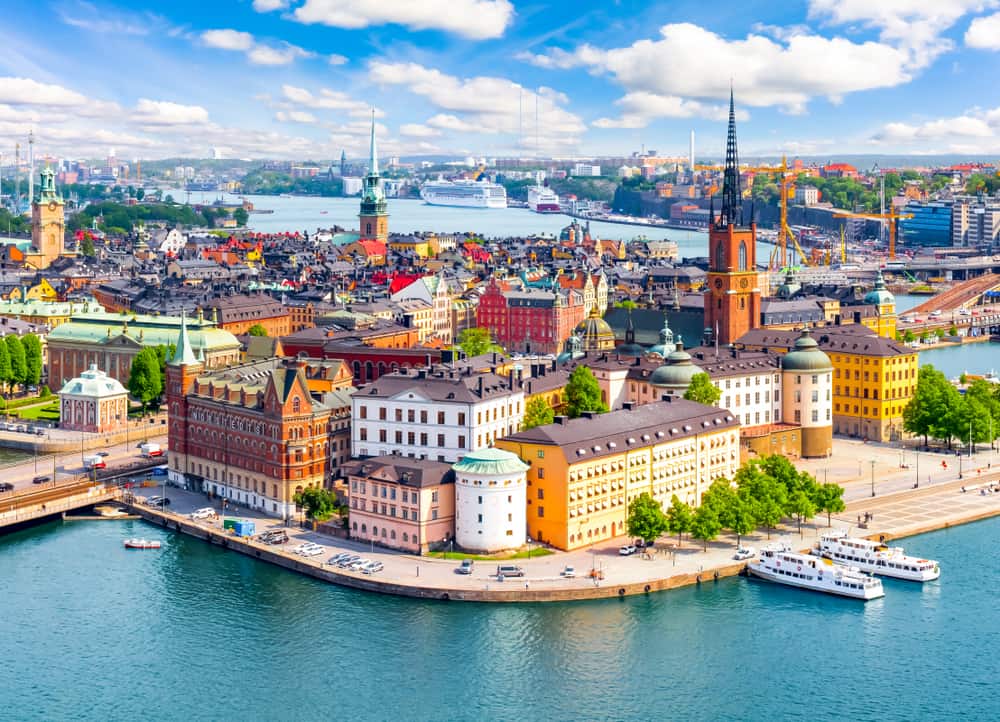 Sweden is an interesting country, not just because of natural phenomena such as the Northern Lights and the midnight sun but because of its distinct culture. Swedes are known for spending a lot of time outside, winter and summer, and eating great food while socialising with friends and family. Sweden is a society that is noted for its welcoming attitude towards people of every nationality.
If you are considering moving to Sweden, the various costs listed below will help you make an informed decision on what costs are involved when moving and living in this part of Scandavia.
Quick Sweden Facts:
Population: 10,240,423 (2022 estimate)
Official Language:Swedish is the official language of Sweden. In fact, Swedish is a North Germanic language, and it is part of the East Scandinavian branch of that family. It was also spoken in several regions of Estonia and Latvia before World War II.
GDP Per Capita:kr52,274 (SEK)
Badgers: Many Swedes have a fear of badgers. They apparently believe an old folk tale which claims that a badger will cling on to your arm or leg and won't let go until it hears a bone break.
Currency: Swedish krona or SEK (kr). The value of kr1 is $090 (USD), $0.14 (AUD), $0.12 (CAD), £0.081 and €0.092
1. Moving and Shipping Costs to Sweden
The table below shows sample container shipping costs to Sweden from various countries around the world.
| Origin Country (Port/City) | 20FT | 40FT |
| --- | --- | --- |
| Andorra (Andorra la Vella) | $1,384 | $1,662 |
| Australia (Sydney) | $3,920 | $7,265 |
| Bahrain (Manama) | $1,595 | N/A |
| Bangladesh (Chittagong) | $3,588 | $5,720 |
| Belgium (Antwerp) | $870 | $1,330 |
| Belize (Belize City) | $1,858 | $2,550 |
| Brazil (Santos) | $2,207 | $2,016 |
| Canada (Toronto) | $1,540 | $3,064 |
| Canada (Vancouver) | $3,135 | $3,465 |
| Chile (San Antonio) | $698 | $829 |
| China (Beijing) | $781 | $1,281 |
| China (Shanghai) | $6,698 | $10,950 |
| Colombia (Barranquilla) | $592 | $683 |
| Cyprus (Limassol) | $1,111 | $1,617 |
| Egypt (Alexandria) | $429 | $630 |
| Estonia (Tallinn) | $1,369 | $2,131 |
| Finland (Helsinki) | $1,381 | $1,970 |
| Germany (Hamburg) | $1,047 | $1,376 |
| Greece (Piraeus) | $715 | $1,050 |
| Guatemala (Guatemala City) | $1,858 | $2,550 |
| Hong Kong (Hong Kong) | $5,543 | $9,060 |
| India (Mumbai) | $1,970 | $1,990 |
| Indonesia (Jakarta) | $5,775 | $9,025 |
| Ireland (Dublin) | $1,468 | $2,116 |
| Isle of Man (Douglas) | $1,307 | $1,748 |
| Israel (Haifa) | $1,111 | $1,617 |
| Japan (Tokyo) | $5,170 | $9,475 |
| Kenya (Mombasa) | $921 | $2,095 |
| Kuwait (Shuwaikh) | $2,417 | $3,396 |
| Latvia (Riga) | $1,336 | $2,079 |
| Lithuania (Klaipeda) | $1,271 | $1,686 |
| Luxembourg | N/A | $1,236 |
| Poland (Gdansk) | $1,148 | $1,830 |
| Portugal (Lisbon) | $1,458 | $1,938 |
| Singapore | $2,493 | $4,380 |
| South Korea (Busan) | $2,438 | $3,975 |
| Spain (Valencia) | $2,397 | $2,539 |
| Taiwan (Kaohsiung) | $3,150 | $5,880 |
| Thailand (Laem Chabang) | $2,906 | $4,731 |
| UK (London) | $1,032 | $1,466 |
| US (Los Angeles) | $1,625 | $1,855 |
| US (New York) | $1,497 | $1,774 |
| Vietnam (Saigon) | $2,185 | $3,694 |
2. Swedish Housing Costs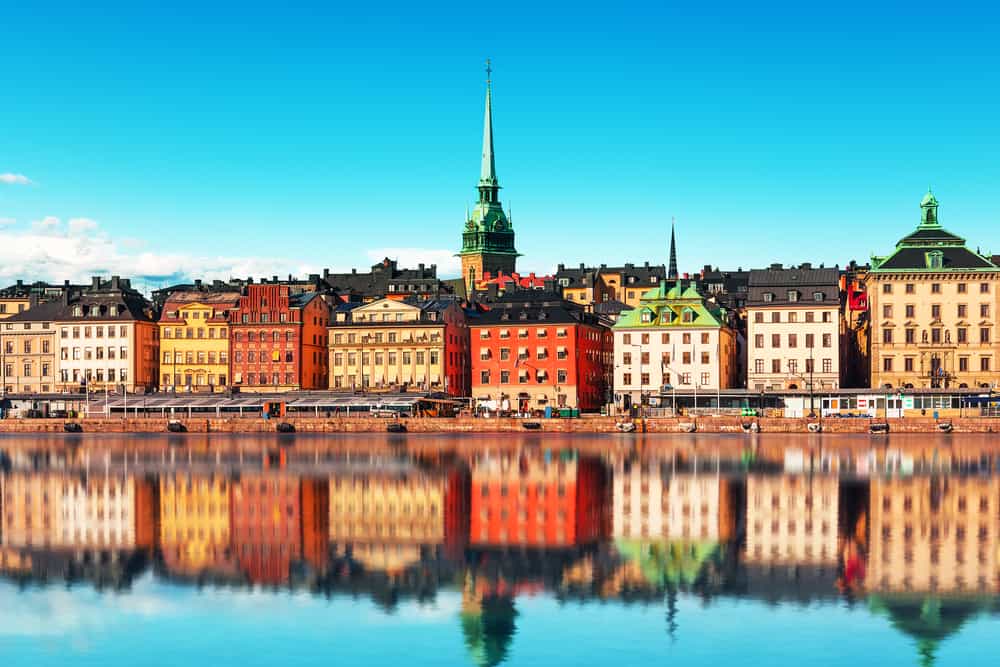 Although people earn high salaries in Sweden, living costs and housing costs are very high.
Monthly Rental Prices in Sweden
1 bedroom apartment in City Centre: kr14,717.91
1 bedroom apartment outside the City Centre: kr11,187.50
3 bedroom apartment in City Centre: kr24,127.49
3 bedroom apartment outside the City Centre: kr16,813.79
Price per square metre (10.7 square feet) to buy in City Centre: kr115,563.30
Price per square metre (10.7 square feet) to buy outside City: kr16,913
Source: Numbeo
Sweden Housing Cost Comparison
This is how rents in Sweden compare with other countries around the globe.
United Kingdom is 38.80% more expensive
United States is 67.29% more expensive
Australia is 22.36% more expensive
Singapore is 47.43% more expensive
France is 11.98% more expensive
UAE is 16.56% more expensive than Sweden
Spain is 30.13% cheaper than Sweden
Source: Numbeo
How to Save on Housing Costs
Share an apartment or house. Taking in a roommate is a great way to save money and yet live in the comfort of your own home. Have a look at these sites to find your perfect room or flatmate: JustLanded, iroommates, Erasmusu, Expat, Room Mate in Stockholm.
Different areas – different prices. Places like Lidingö, Solna, Danderyd, etc are expensive both for housing and living costs. Look for cheaper housing in places like Nykvarn, Södertälje, two suburbs of Stockholm. Have a look at these websites for in depth information on where to live in Sweden: Expert World Travel, Retirepedia and Scandification.
3. Swedish Food, Grocery and Restaurant Costs
Food in Sweden is expensive, particularly when it comes to alcohol, meat and cold cuts. The most affordable places to shop are large chains like Lidl, Spar, Willys or Netto. ICA, Coop Forum, or Pressbyran have a larger range of foods than the cheaper supermarkets but they are expensive.
Inexpensive Restaurant: 00
Domestic beer: 00
Coke/Pepsi: 74
1L of milk: 47
Loaf of Bread: 98
12 Eggs: 78
1kg Chicken Fillets: 94
1kg Beef: 09
1kg Apples: 89
1kg White Rice: 04
Source: Numbeo
This is how Swedish restaurants and food prices with other countries in the world.
UK restaurants are 13.47% more expensive and groceries are 12.99% cheaper than in Sweden.
United States restaurants are 36.49% more expensive and groceries are 42.33% more expensive than in Sweden.
Australian restaurants are 3.25% more expensive and groceries are 14.77% more expensive than in Sweden.
Singapore restaurants are 15.27% more expensive and groceries are 13.65% more expensive than in Sweden.
French restaurants are 1.80% more expensive and groceries are 11.92% more expensive than in Sweden.
UAE restaurants are 13.8% cheaper and groceries are 30.86% cheaper than in Sweden.
Spanish restaurants are 24.58% cheaper and groceries are 49.85% cheaper than in Sweden.
Source: NUMBEO
Bonus Tips for Cheaper Restaurants, Food and Groceries
Know your supermarkets: Food in Sweden is expensive, especially when buying alcohol, meat and cold cuts. The country has many independent grocers and a few health food shops. There are also excellent markets to visit with home grown produce. The most affordable supermarket are chains such as Lidl, Spar, Willys or Netto. ICA, Coop Forum and Pressbyran have a large range of food stuffs but they are more expensive. Swedish chains such as Clas Ohlson, OoB, In & Finn Odengatan are excellent supermarkets to shop at.
Find Cheap Eats: Weekends and festivals are occasions when it is easier to find cheap eats in Sweden. So, keep an eye out for discounts and cheap eats at places like Mom's kitchen, Chutney, Cafe Husaren, Stora Saluhallen, Jinx Food Truck, etc. Look at the following websites places that offer cheaper than average food: The Joys of Travelling, Trip Advisor, Hello Travel and In Your Pocket.
4. Sweden Alcohol Costs
Swedes enjoy drinking with friends and family and when dining out. Historically, Swedes were vodka drinkers but time has changed them to mainly beer and wine drinkers.
Bottle of imported beer at a restaurant/pub: kr70
Pint (0.5L) domestic beer at a restaurant/pub: kr70
Pint (0.5L) domestic beer at a supermarket: kr16
Bottle of imported beer at a supermarket: kr19
Good quality bottle of mid-range wine at a supermarket: kr90
Source: Numbeo, Expatistan, Hikersbay
How to drink for less in Sweden
5. Sweden Transportation Fares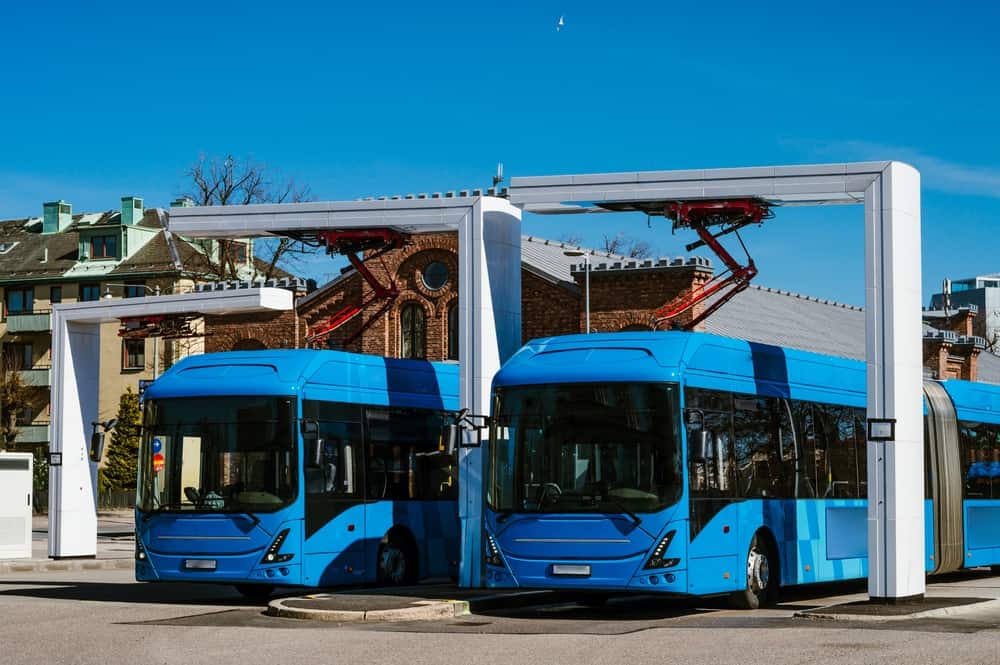 Sweden has an excellent public transport system which includes rail, tram, underground and bus services. Every mode of transport it clean, well maintained and on time. Most Swedes in cities use public transport to commute and use their cars at weekends for leisure activities.
Here are some example ticket costs.
One-way ticket (Local transport) – kr39
Monthly Pass, (Regular Price) – kr970
Taxi start (normal tariff) – kr50
Taxi 1km (normal tariff) – kr24.25
Source: Numbeo
How to save money on public transport
Look for Multipass cards if you are staying more than a day in any city. For instance, a Jojo card in Skane costs kr20 which can provide discounts on the entire public transit.
Buy a bike. Almost all cities in Sweden are bike-friendly with good cycle lanes and cycle paths.
Book tickets 90 days ahead to get the best deals.
Travel outside rush hour for cheaper fare.
6. Cost of Internet in Sweden
People in Sweden enjoy the second fastest internet in the world. Below are the best internet providers in Sweden.
7. Cost of Clothing, Personal Items, Gym and Leisure
Winter in Sweden is cold and long with a sub-zero temperatures that last for several months. The intensity of cold varies regionally. The cold doesn't keep Swedes indoors. They are happy to dress warmly and venture out to join in the winter sports.
Below are the clothing prices including other prices in Sweden.
Pair of Jeans (Levis 501 or similar): kr897.60
Summer Dress: kr428.63
Running Shoes-Nike (Mid-range): kr990.90
Business Shoes: kr1,286.27
Gym/fitness club, monthly fee for 1 adult: kr435.18
Movie (cinema) ticket: kr150.00
Source: Numbeo
8. Cost of Owning a Car and Driving a Car in Sweden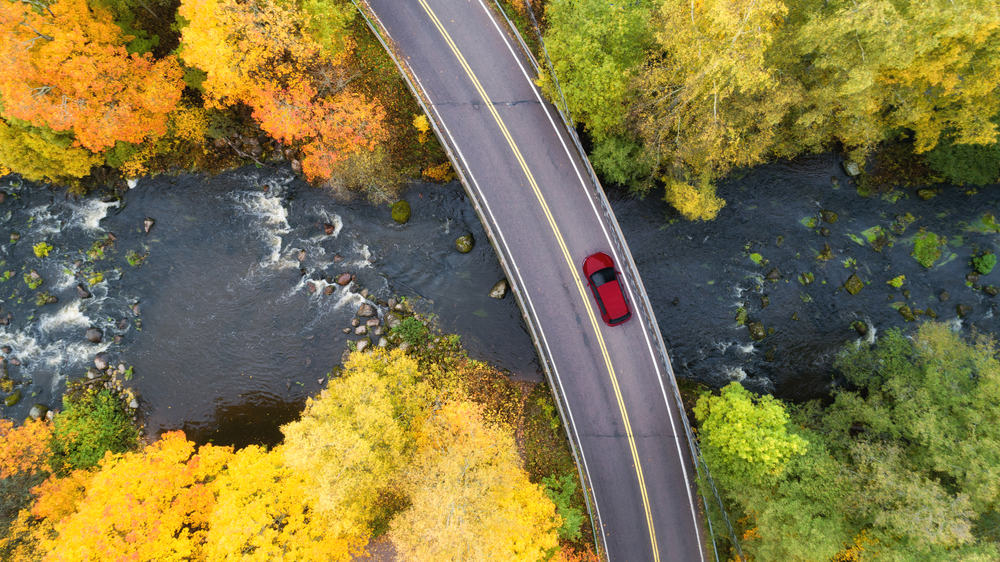 Expect to spend around kr.10,000 to kr15,000 a year if you own and drive a car in Sweden. The costs includes taxes, registration and insurance as well as fuel and car maintenance. Recently, the government has declared a subsidy to help the people to meet their fuel cost. Have a look on Expatrist for information on running a car in Sweden.
Below are some sample costs for owning and driving a car in Sweden.
Volkswagen Golf: kr250,000.00
1 litre of Gasoline: kr22.16
Other fees (if any): The average cost of owning and running a car in Sweden is kr9,653.69 per month (kr115,832.28 per annum).
Source: Numbeo, Newsinenglisha
Ways to save money driving in Sweden
Toll fees are another factor to consider. Choose roads that have fewer tolls.
Car sharing/pooling is a good option for saving money on trave. Use Meet the Locals, SharetravelerAns Ride-Passenger to reduce your travel cost.
9. Taxes in Sweden
Swedish citizens are taxed from their worldwide income, but the expats only pay tax from their Swedish income which includes pension and capital gains. The country offers the finest social programs for its citizens – unlimited sick days, subsidised childcare, universal health insurance, free university tuition, etc. People from other countries residing in Sweden are liable to pay income tax if their annual earnings exceed kr18,900. Have a look at Taxsummaries for detailed information on income tax. VAT in Sweden is 25% – visit this site for details about sales tax in Sweden: RSM Sweden
10. Flight Costs from Sweden
If you have decided to move to Sweden, check with Skyscanner for the current price of flight charges from Stockholm to other major cities in the world.
London: €87
Paris: €106
New York: €192
Los Angeles: €527
Dubai: €168
Sydney: €642
Melbourne: €710
Cape Town: €405
Hong Kong: €410
Other Sweden Relocation Tips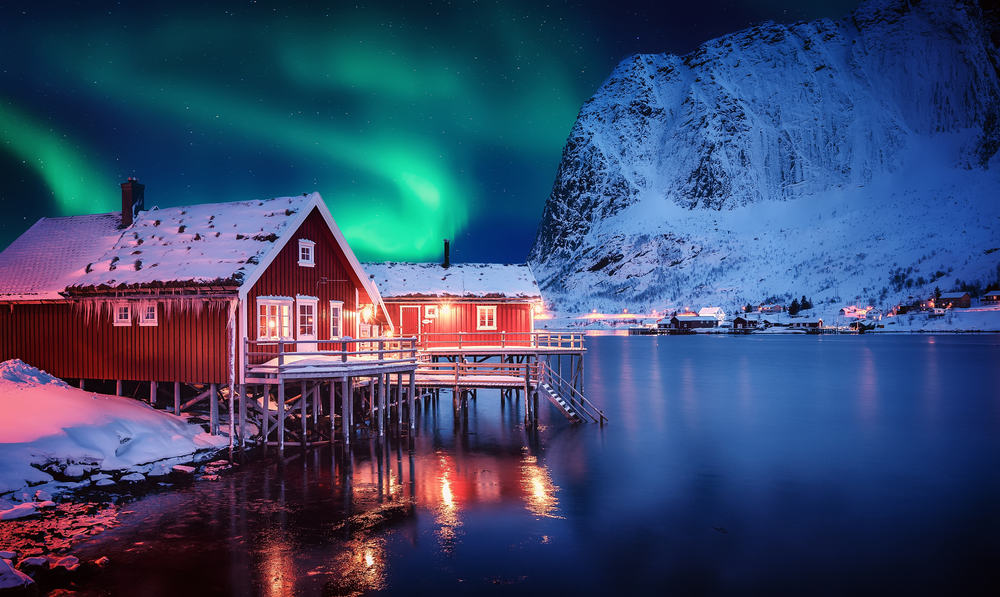 The costs and pricing above should give you a good idea of the cost of living in Miami but perhaps the following extra tips will make your move go smoothly.
11. Relocating to Sweden Alone
Moving alone to a new country can be daunting and stressful. But Swedes are friendly to outsiders and are usually helpful. Sweden has a large number of expats from across the globe, so you won't be the only one starting out. Below are a few tips for you to follow in Sweden.
12. Moving to Sweden with a Family
Sweden is extremely family and kid-friendly and is considered one of the best countries in the world to relocate to with children.
New parents (or parents to be):Search for various groups like Meetup to join moms, SWEDISH to laugh, share, and bond with other moms, English Speaking Moms, to creatively engage your family in Sweden.
Live in a family-friendly area: Living in a family-friendly area in Sweden has lots of advantages for you. North to Stockholm is considered the best neighbourhood for people with families. Search for accommodations in areas like Kista, Solna, Sollentuna, Malmo, Gothenburg, Vasteras, etc. Have a look at the following websites for detailed information on where to live in Sweden: Expert World Travel, Retirepedia and Living Cost.
Find things to do with the kids:Sweden is considered one of the best countries for kid-friendly activities. Find time to take your kids to destinations like Liseberg Amusement Park, Astrid Lingren's Amusement Park, Grona Lund Amusement Park, Skansen Open-air Museum, Gothenburg Universeum, etc. The following sites will give you lots of ideas of where to take your kids: Trip Advisor, Visit Nordic and Visit Sweden.
13. Moving to Sweden for Work
The job market in Sweden is very competitive. It is mandatory for job seekers from non-EU countries to have a job offer before applying for a visa. However, qualified and experienced dentists, architects, civil engineers and construction workers, lawyers and interpreters have a good chance of getting jobs easily in contemporary Sweden.
Consider the following for job seeking in Sweden:
Salary:The minimum salary in Sweden is around kr6,400 a month and the average monthly salary is around kr46,000. However, if you have specialised qualification and the required experience, your application might get priority from the employers. Look at SalaryExplorer and Paylab to learn more about salaries in Sweden.
How to find work: If you are not from an EU country, the first thing you need to do is to apply for a work permit. You can do this online through the SMA (Swedish Migration Agency). SMA gives priority to online applications. You'll find detailed information at Internations, SWEDEN, and Prospects.
14. Moving to Sweden from Australia
Fourteen percent of the total population in Sweden are immigrants or expats. There are a small number of Australians in Sweden. Consider the following if you are planning to move from Australia to Sweden.
Size comparison:Australia is 17 times bigger than Sweden. When you compare Australia with Sweden on the basis of sq. km of geographical area, Australia is 1,619% bigger than Sweden. Similarly, Australia has a population of 25,804,397 whereas Sweden has 10,240,423 as of 2022.
Join expat groups:Connect with Australians living in Sweden through org besides Meetup.com, and Facebook.
15. Moving to Sweden from the United States
There are approximately 900 Americans currently living in Sweden. If you are thinking of moving from Australia to Sweden, here are a few things to consider.
Size: The US is 22 times bigger than Sweden and with a massive population of 332, 403, 650 people (Est. 2022) compared to 10,240,423 Swedish in Sweden.
Expat groups:Connecting with Americans in Sweden may be helpful for you. Search Americans on org and Meetup.com.
16. Moving to Sweden from the United Kingdom
There are currently 27,685 Brits living in Sweden that form the major chunk of expats in the country. Connecting with fellow UK citizens might help you settle in quicker. Consider the following if you are moving to Sweden from the UK.
Size: The UK is about 1.9 times smaller than Sweden with a population of 65.8 million people whereas the population of Sweden is 10,240,423.
Expat groups:Connect with people from the UK by searching on org and Meetup.com.
Hopefully, the tips and costs above are helpful. If want to get started pricing out how much it will cost you to move to Sweden you can start by comparing moving quotes here.