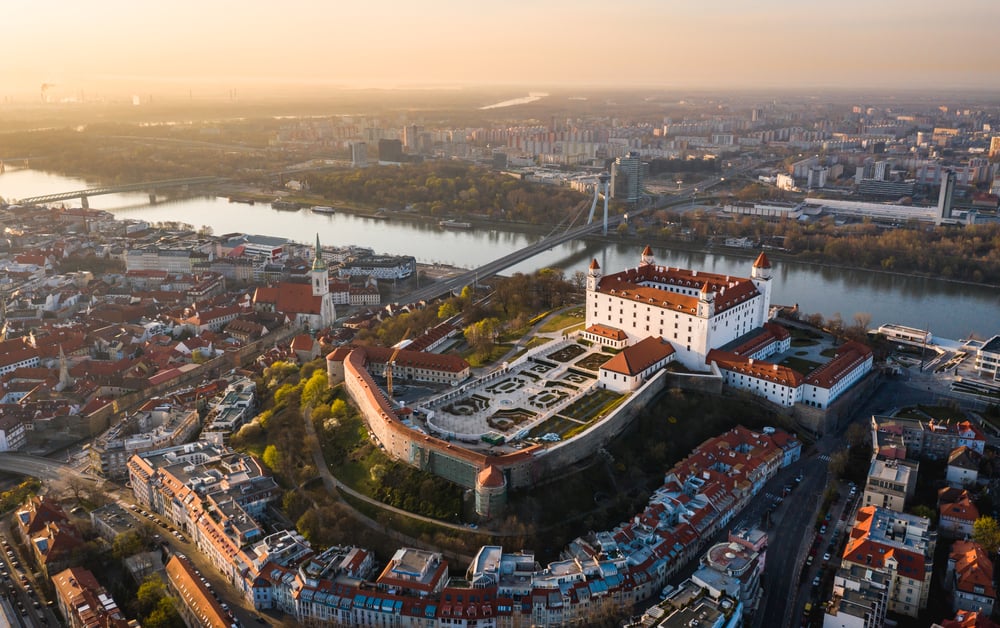 Slovakia is a situated in central Europe. It's mountains, lakes and delightful towns and villages draw visitors from all over the world. The people are welcoming and friendly and are extremely proud of their country. Slovakia is part of the EU and its economy, which is predominantly tourism based, ranks 23rd.
If you are considering moving to Slovakia, the various costs listed below will help you make an informed decision on what costs are involved when moving and living in this beautiful, mountainous country.
Quick Slovakian Facts:
Population: 5,465,568 (2022 estimate)
Official Language:Slovak is an official language, and it is closely related to the neighboring Czech. English is a widely spoken foreign language. Hungarian, Roma, Polish, and French are the most common languages spoken by minor groups that live in Slovakia.
GDP Per Capita:€21,507.00
Castles and Chateaux: Slovakia has 180 castles and 425 chateaux in this small country of 49,000 sq kms.
Currency: Euro (EUR or €1). As of September 2022, £1 =€1.15 , US$1 = €1, CAD$1 = €0.74, AUD$1 = €0.65
1. Moving and Shipping Costs to Slovakia
We don't have a dedicated page for shipping costs to and from Slovakia, so please refer to our guide on Container Shipping Rates To & From the Czech Republic.
2. Slovakia Housing Costs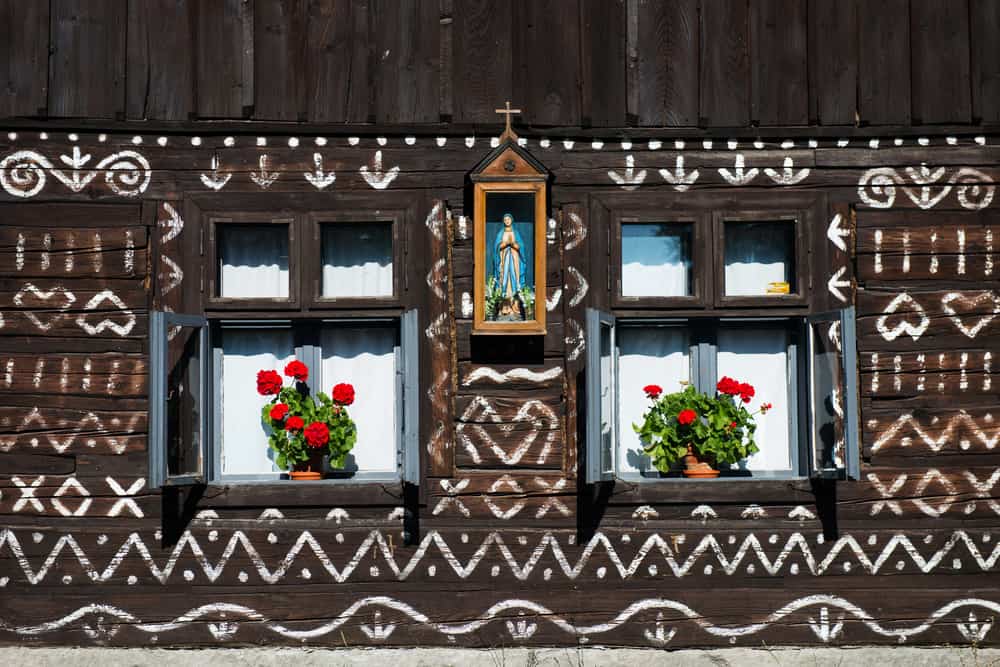 Over 90% of people own their homes in Slovakia. Foreigners can buy property whether they are residents or not. Many young people are buying up flats in the major centres to rent out to the increasing influx of tourists.
Monthly Rental Prices in Slovakia
1 bedroom apartment in City Centre: €350 – €700
1 bedroom apartment outside the City Centre: €260 – €550
3 bedroom apartment in City Centre: €518 – €1200
3 bedroom apartment outside the City Centre: €371 – €1,000
Price per square meter (10.7 square feet) to buy in City Centre: €1,400 – €5,000
Price per square meter (10.7 square feet) to buy outside the city: €1,100 – €3,600
Slovakia Housing Cost Comparison
This is how rents in Slovakia compare with other countries around the globe.
United Kingdom is 113.78% more expensive
United States is 254.80% more expensive
Australia is 152.10% more expensive
Singapore is 405.19% more expensive
France is 83.03% more expensive
UAE is 153.12% more expensive
Spain is 52.11% more expensive
Source: Numbeo
How to Save on Housing Costs
Share an apartment or house. Have a look at the following sites to find your perfect room or flatmate: iRoommates, Erasmusu, Facebook, com, Flatmate.sk,
Different regions – different prices. The housing costs in different areas vary considerably. Bratislava, Slovakia's capital city, is the most expensive place to live. Kosice, Presov, Nitra, and Banska Bystrica are cheaper; that said, prices are comparatively low compared with most of the western world.
3. Slovakia's Food, Grocery, and Restaurant Costs
Restaurant menus and available foods are based on what's in season and what's available at the time. Slovak menus are often arranged around cheeses, amazing potatoes, pork and seasonal fruit. The end result is mouth-wateringly good, wholesome food. Don't expect to come across fine dining restaurants, just enjoy the high quality traditional food on offer.
Inexpensive Restaurant: €2 – €10
Takeout Coffee: €2 – €3
Bottle of Coke: €1 – €5
1L of milk: €6 – €1.9
Loaf of Bread: €55 – €1.89
12 Eggs: €33 – €2.87
1kg Chicken Fillets: €5 – €7
1kg beef: €6 – €9
1kg Apples: €79 – €2
1kg White Rice: €89 – €1.91
This is how restaurants and food prices compare with other major cities in the world.
UK restaurants are 106.12% more expensive, and groceries are 21.63% more expensive than in Slovakia.
United States restaurants are 128.24% more expensive, and groceries are 93.40% more expensive than in Slovakia.
Australian restaurants are 102.63% more expensive, and groceries are 85.10% more expensive than in Slovakia.
Singapore restaurants are 83.60% more expensive, and groceries are 85.22% more expensive than in Slovakia.
French restaurants are 108.11% more expensive, and groceries are 64.55% more expensive than in Slovakia.
UAE restaurants are 82.60% more expensive, and groceries are 29.53% more expensive than in Slovakia.
Spanish restaurants are 60.05% more expensive, and groceries are 2.96% more expensive than in Slovakia.
Source: Numbeo
Bonus Tips for Cheaper Food, Restaurants, and Groceries
Know your supermarkets: Slovakia doesn't import much in the way of food produce but the country grows its own. Village and city/town markets sell fresh produce – vegetables, dairy, fruit and a wide range of breads, pastries and homemade fare. Popular supermarkets in Slovakia are Kaufland, Tesco, Metro, and Coop Jednota.
Find Cheap Eats:Slovakia's food and non-alcoholic beverage prices are lower than in other EU countries. If you hunt around, you will find some good restaurants that offer specials on various days of the week. Have a look at the following sites for suggestions – Trip Advisor, Welcome to Bratislava, Wanderlog, Zomato, and Like a Local.
4. Slovakia's Alcohol Costs
Social drinking is part of everyday life in Slovakia, whether you enjoying an evening with family and friends, watching a move or out celebrating, alcohol will be served.
Bottle of imported beer at a restaurant/pub: €5 – €3
Pint (0.5L) domestic beer at a restaurant/pub: €1 – €5
Pint (0.5L) domestic beer at a supermarket: €55 – €1.2
Bottle of imported beer at a supermarket: €65 – €2
Mid-range bottle of wine at a supermarket: €3 – €8
How to drink for less in Slovakia
5. Slovakia Transportation Fares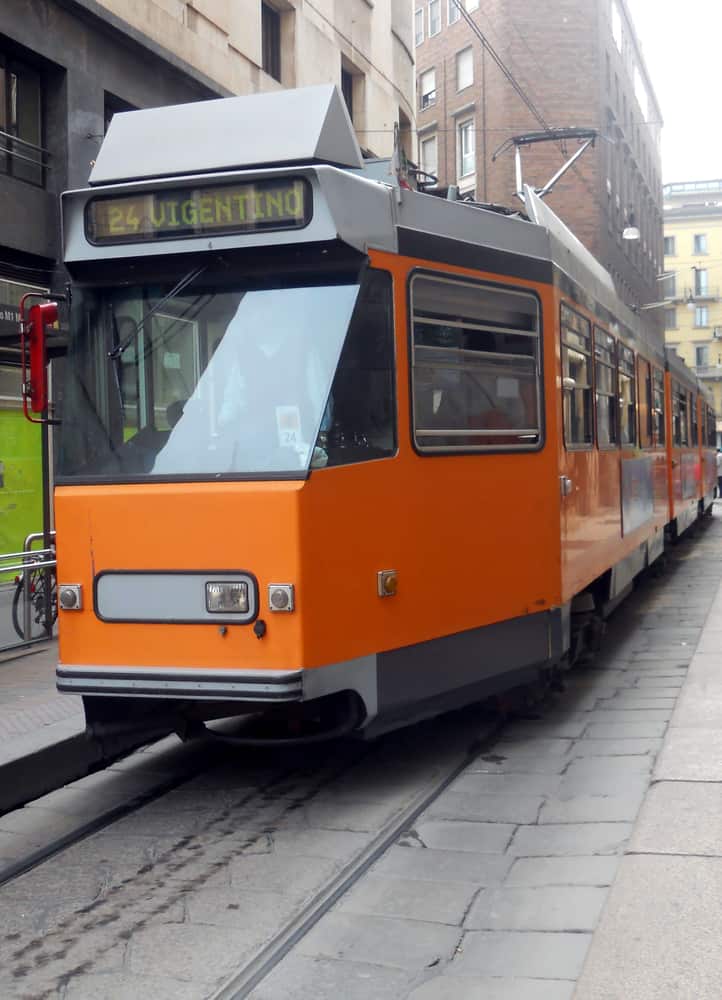 The local and international bus/coach services are Slovakia's most popular way of travelling. Slovakia also has a good rail system which connects you to the most popular parts of the country.
Here are some example ticket costs.
Adult Single – €60 – €1.00
Monthly season ticket, unlimited – €90 – €30.00
Taxi Start (normal tariff) – €66 – €5.00
Taxi 1km (normal tariff) – €50 – €1.50
How to save money on public transport
The train is the best option to save money in Slovakia
Buy a rail pass to travel the number of days and enjoy the best prices
Advance booking is the way to save some money
Buy a bike. Cycling is safe in Slovakia, especially on side roads with low traffic and on the designated cycle paths.
Walking is also an option.
6. Cost of Internet in Slovakia
Slovakia offers great high speed internet at an affordable price. Slovak Telekom, Orange Slovensko, and UPC offer broadband internet connections throughout the country.
7. Cost of Clothing, Personal Items, Gym, and Leisure
Slovakia enjoys a European continental climate with dry summers and cold winters. January is the coldest month in Slovakia, with daily temperatures ranging from -3C to 10C. The summer months are sunny and warm with an average temperature of 27C. July is the warmest and sunniest month with an average of 280 hours of sunshine. December only has an average of 50 hours sunshine.
Here are some clothing prices, together with other useful prices.
Pair of Jeans: €25 – €95
Summer Dress: €20 – €50
Running Shoes (Trainers): €40 – €90
Business Shoes: €50 – €100
Short Doctor's visit (15 mins): €50
Deodorant: €76
Shampoo: €91
Toilet Paper (4 rolls): €31
Gym membership: €20 – €45
Movie (cinema) ticket: €6 – €9
Source: Numbeo and Expatistan
8. Cost of Owning a Car and Driving a Car in Slovakia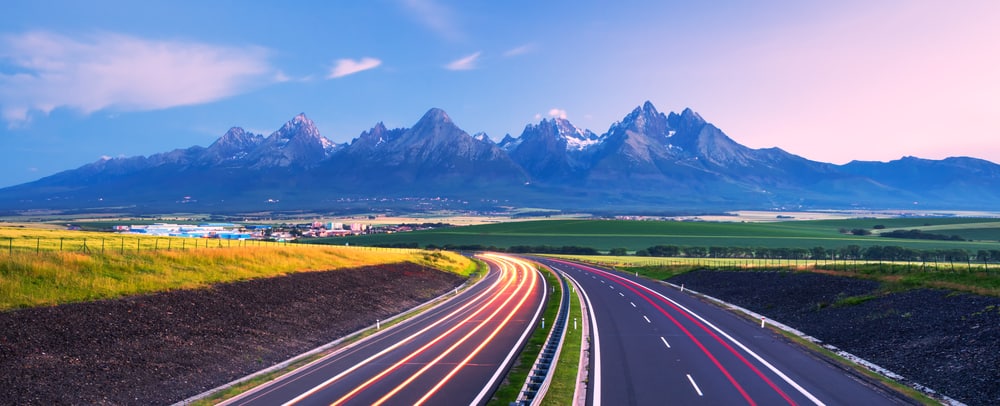 Slovakia has a well-developed road system and many residents prefer to use their cars to commute to and from work, rather than use public transport.
It depends on your nationality as to whether you can drive on your home country's driving licence. EU nationals don't need a Slovak licence but people from other countries need to provide an International Driving Licence, and, if they are living permanently in Slovakia, they'll need to get a Slovak licence after 3 months.
All imported vehicles need to be registered and insured at the residency-related district Transport Inspectorate within 30 days. The online service is available for the vehicle registration process.
Here are some other sample costs of owning and driving a car in Slovakia:
Volkswagen Golf:€18,750.00
1 liter (¼ gallon) of gas (petrol):€3 – €1.9
Other fees (if any):The average cost of owning and running a car in Slovakia is €646 per annum
Ways to save money driving in Slovakia
Need your car/vehicle moved to Slovakia? Then read our guide to Car Transport & Vehicle Shipping
9. Taxes in Slovakia
In Slovakia, an individual will pay between 19% -25% tax rate, and companies will pay tax at a rate of 21%. The personal rate rate is applicable to individuals whose annual income exceeds €37,981.94,
The 20% basic VAT applies to all taxable supplies except some special products. A reduced tax rate of 10% applies for medical products, basic goods (meat, milk, butter), printed materials, etc. Plus, some accommodation services attrac 10% VAT rate. To learn more about the Slovakia tax system, go to Slovakia taxes.
There are three kinds of property tax in Slovakia: land tax, building tax and apartment tax. The general land tax is 0.25% of the land value, and the building tax is €0.33 for every square meter of the finished building. The average tax rate of an apartment is €0.033 for every square meter of the floor area. Learn more about property tax in Slovakia at this government website.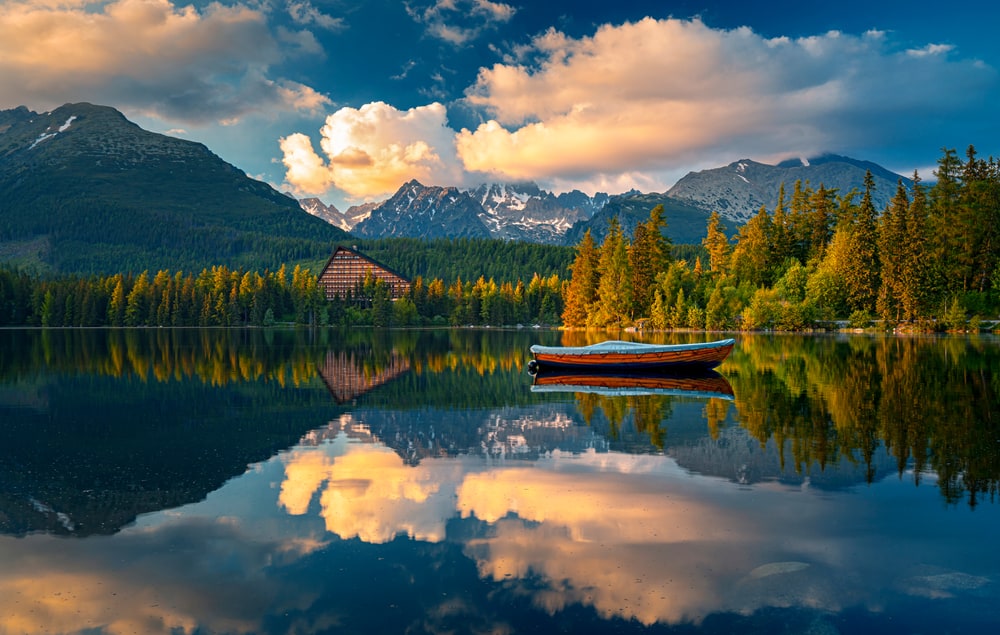 10. Flight Costs from Slovakia
If you do make a move to Slovakia, here's how much approximately it will cost to fly to other major world cities from Bratislava based on the lowest one-way fares from Skyscanner as of late 2022:
Other Slovaks Relocation Tips
The costs and pricing above should give you a good idea of the cost of living in Slovakia, but perhaps the following extra tips will make your move go smoothly.
11. Relocating to Slovakia Alone
Moving is always stressful, but moving on your own can be exceptionally difficult. Thankfully Slovakia is a country that is safe and welcomes newcomers. Here are a few tips about settling in Slovakia.
12. Moving to Slovakia with a Family
Slovakia is an extremely family-friendly country with a relatively good education system. There are many outdoor activities for families to enjoy – such as cycling, mountaineering, hiking, water parks, thermal spas and ice caves.
13. Moving to Slovakia for Work
Moving to a new country for work is one of the most common reasons people choose to move. While it is possible to move without a job, it makes sense to ensure there are jobs in your field before you make a move.
Slovakia's economy is mainly based on tourism, mining and agriculture. It's slowly recovering from the pandemic but tourist numbers are still low compared with pre-2020 which is obviously seriously affected the economy. There's a high demand for talented people in education, marketing, hospitality and the medical profession.
Here are a few things to consider when moving for work:
Salary:Salaries in Slovakia vary considerably depending on where you work. The costs we outlined above should give you a rough idea of how much more you'll want to be made to make a move worthwhile. You can also check salary ranges on sites such as Glassdoor and Platy.
How to find work: If you want to have a job lined up before you move to Slovakia but aren't sure where to begin, the following sites are good places to start: Indeed, Pracuj, Job Board Finder, and Profesia. You may also want to Google recruiters in your industry, as they can often help land you some initial interviews as well.
14. Moving to Slovakia from Australia
Slovakia isn't a natural destination for Aussies but, with the emergence of the Digital Nomad, many young Aussies are heading to cheap European destinations. If you are thinking of moving from Australia to Slovakia, here are a few things to consider.
Size comparison:Slovakia is 0.63% the size of Australia, and Australia has 20 million more residents.
Join expat groups:Meetup and Internations offer ways of meeting up with other Australians in Slovakia.
15. Moving to Slovakia from the United States
There are very few US citizens living permanently in Slovakia but the numbers are slowly increasing as so many people are now able to work online and live anywhere. If you're considering joining them, here are a few things to consider.
Size: the United States is 201 times bigger than Slovakia, and the US has 327.2 million more residents.
Expat groups:Meeting up with fellow Americans helps the moving process. Link up through sites such as Internations and com.
16. Moving to Slovakia from the United Kingdom
This UK government guide gives UK citizens information on living and working in Slovakia. The country is becoming a popular destination with digital nomads and retirees, so you're considering joining them, here are a few bonus tips:
Size: Slovakia is 20.13% the size of the UK, and the UK has 60.3 million more residents.
Expat groups:If you want to get together with others from the UK who enjoy everything Slovakia has offers, then go to Internations and com.
Hopefully, the tips and costs above are helpful. If you want to get started pricing out how much it will cost you to move to Slovakia, you can start by comparing moving quotes here. Or look at International Moving Companies in Slovakia.