If you're keen to lay down roots in the United States, then you may feel spoilt for choice when it comes to location. Boasting 50 states and the District of Columbia, the living in the United States offers a host of choices for the setting of your next home.
Let's look at the best places to live in the United States for work, families, immigration, retirement, and more.
Best Places To Live In The United States
Best Place To Live In The United States for Work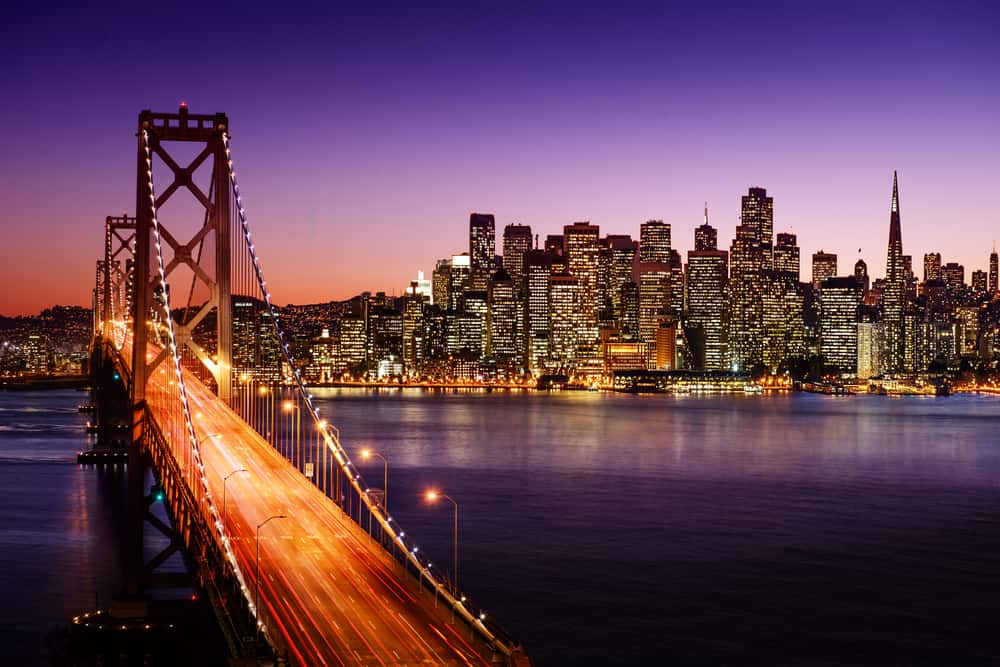 The San Francisco Bay Area (known locally as the Bay Area) is located in Northern California and is a cosmopolitan hub that not only offers many iconic tourist attractions but is also perfect for professionals hoping to set down roots.
San Francisco is famous for its breath taking scenery – often best viewed by cable cars – as well as attractions such as the Golden Gate Bridge, Pier 39, and Alcatraz Island.
Job opportunities are rife for those interested in global technology and is a brilliant place to begin building a network for those new to working life. Due to the high economic growth within the Bay Area, job opportunities aren't limited to the tech industry, with the area offering career growth for those in social and digital media, as well as life sciences.
The greater Bay Area sees consistent economic growth, thanks in large part to the technology companies that are headquartered there, including Google, Apple, eBay and Zoom.
Other cities in the United States that offer substantial work opportunities are Cambridge, Massachusetts and Boston, Massachusetts. Both are university cities with healthy economies and vast employment opportunities.
Another notable option is Austin, Texas. There are a range of business, financial, technology and manufacturing industries in Austin all contributing to growth in the employment market.
Cheapest Places To Live In The United States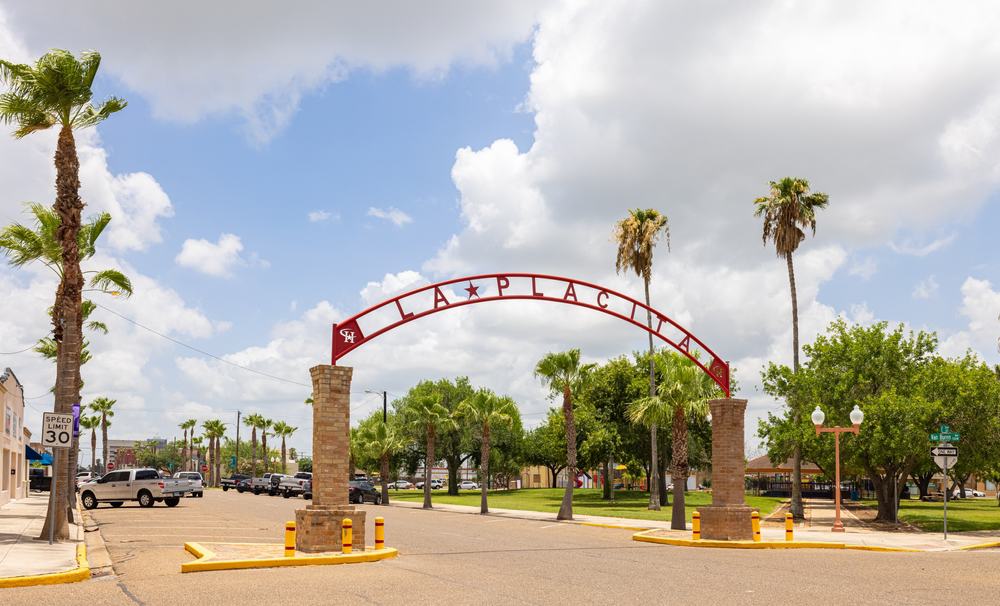 Harlingen, Texas is currently ranked as one of the most affordable cities in the United States.
The city lies in the southernmost point of Texas and is roughly 30 miles from the coast of the Gulf of Mexico.
Known as a relatively quiet and peaceful city in comparison to other cities it is very close to South Padre Island – one of its main attractions. It also is close to Austin, with an average flight time of one hour.
Harlingen offers a range of activities, from fishing along the Texas coast, hunting in the brushlands and riparian forests, or hiking in the 1,200 acres of public parks.
While Harlingen does have high unemployment rates, the cost of living in Harlingen is greatly reduced with apartment rentals costing 45% lower than the national average.
Low costs are a result of having many high-end retailers, but the economy of Harlingen continues to develop with a steady increase in employment rates.
Other affordable cities in the United States include Fort Wayne, Indiana which has very affordable housing opportunities that acts as one of its main attractions. Fort Wayne also boasts stunning rivers and the Foellinger-Freimann Botanical Conservatory is a must-see for those interested in tropical, desert and showcase gardens.
Albuquerque, New Mexico, is another choice with very low renting costs and the cost of living is 9.2% lower than the U.S. average.
Best Places To Live In The United States for Families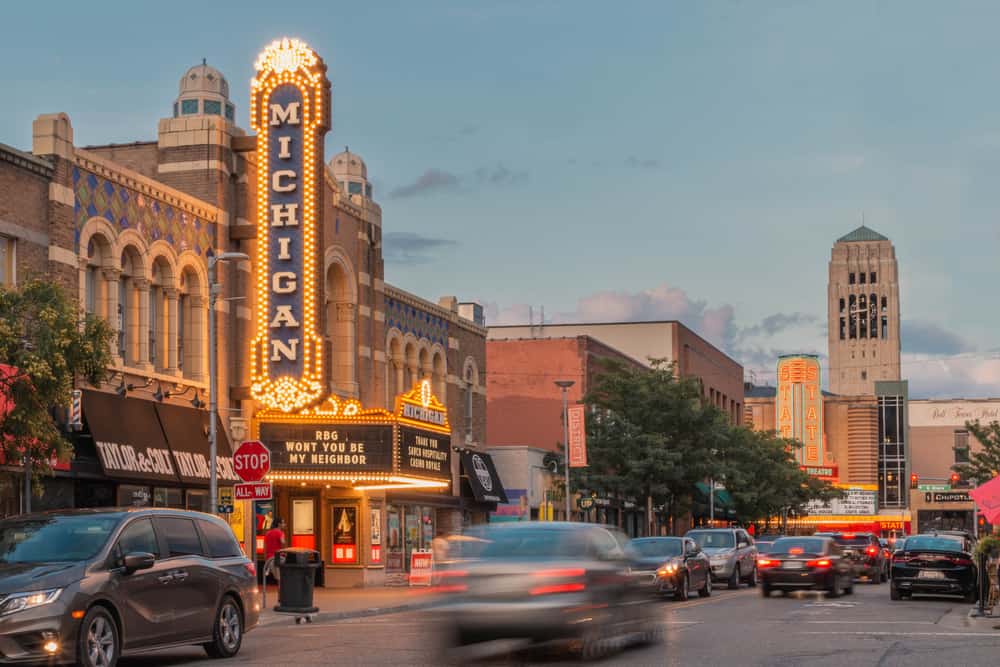 Ann Arbor, Michigan, has been ranked as one of the best cities in the United States. The city is moderately-sized and exceptionally safe, with a crime rate that is 29% lower than the U.S. average.
Packed full of outdoor recreation such as parks, trails, golf clubs and gardens, Ann Arbor is a popular spot for those looking for family-friendly entertainment opportunities. Ann Arbor is a walkable city with many popular restaurants and nightlife occupying Main Street.
There are plenty of well-performing schools in Ann Arbor and average test scores in the city rate 20% higher than the U.S. average. Almost 100% of Ann Arbor residents have completed high school and many move on to complete a bachelor's degree.
Along with the remarkable schooling opportunities, Ann Arbor is also home to the University of Michigan Hospitals-Michigan Medicine which is the highest-rated hospital in Michigan – an attractive feature for parents.
The city also has a range of child-appropriate activities, with plentiful museums including the Hands-On Museum (promoting science literacy in children with interactive exhibits), Domino's Petting Farm and many parks and nature areas.
Another family-friendly city in the United States is Boise, Idaho. The city combines urban and rural vibes and is well-known for its range of child-friendly amenities, such as the Children's Museum of Idaho and the Aquarium of Boise.
Best Places To Live In The United States for Immigrants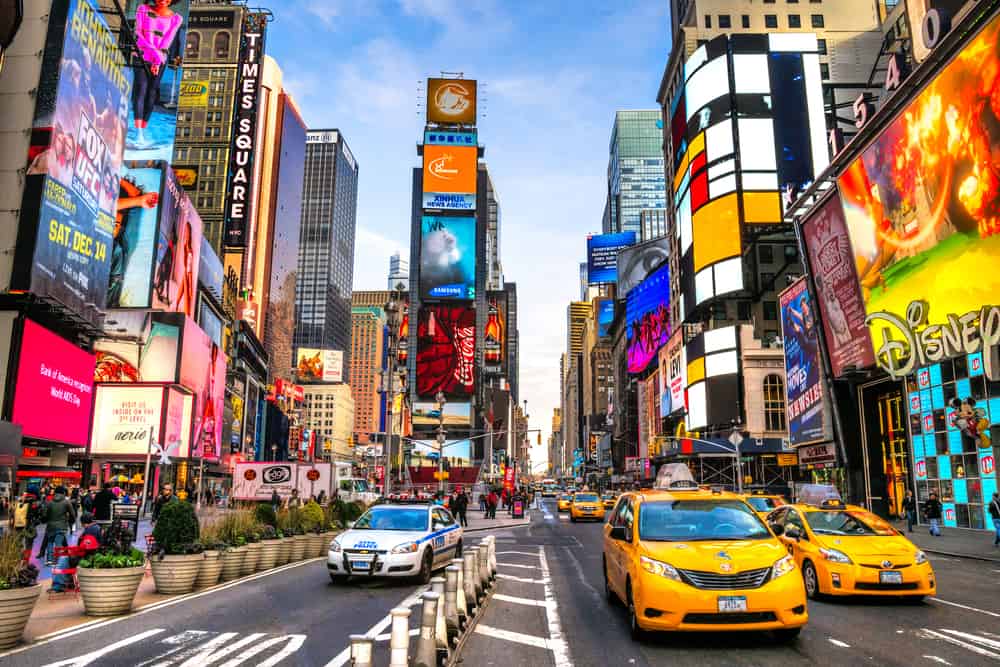 New York City, New York, is often cited as one of the most vibrant cities in the United States, and it currently is one of the top cities with the largest immigrant population. New York City is sprawling with five distinct boroughs; Manhattan, Brooklyn, the Bronx, Queens and Staten Island.
The dozens of neighbourhoods that make up New York City bring with them plenty of rich cultures – the Bronx is known as the birthplace of hip-hop and Queens is a must-visit spot for jazz lovers.
New York City is perfect for immigrants due to its long and involved history with successful immigration. Over the years, thousands of people have successfully immigrated to New York City, thanks in no small part to the immigrant-friendly laws that have been passed with the help and activism of grassroot organisations.
Pro-immigration is an accepted and expected stance in New York City, as the city offers many immigrants access to community-based organisations and advocation. The positive impact of immigration on the city is easy to see with New York City's culture flourishing and evolving every year.
Many other cities in the United States welcome and support immigrants – San Jose, California, is one, and Baltimore, Maryland is another. Baltimore has enacted several new policies to attract immigrants to the city, with the mayor backing a population increase that is immigration-led.
On the other hand, San Jose (located in Silicon Valley) is proud of working hard to welcome immigrants to the city. Innovative programs have been rolling out over the last several years to assist immigrants moving to the city.
Best Places To Live In The United States for Retirement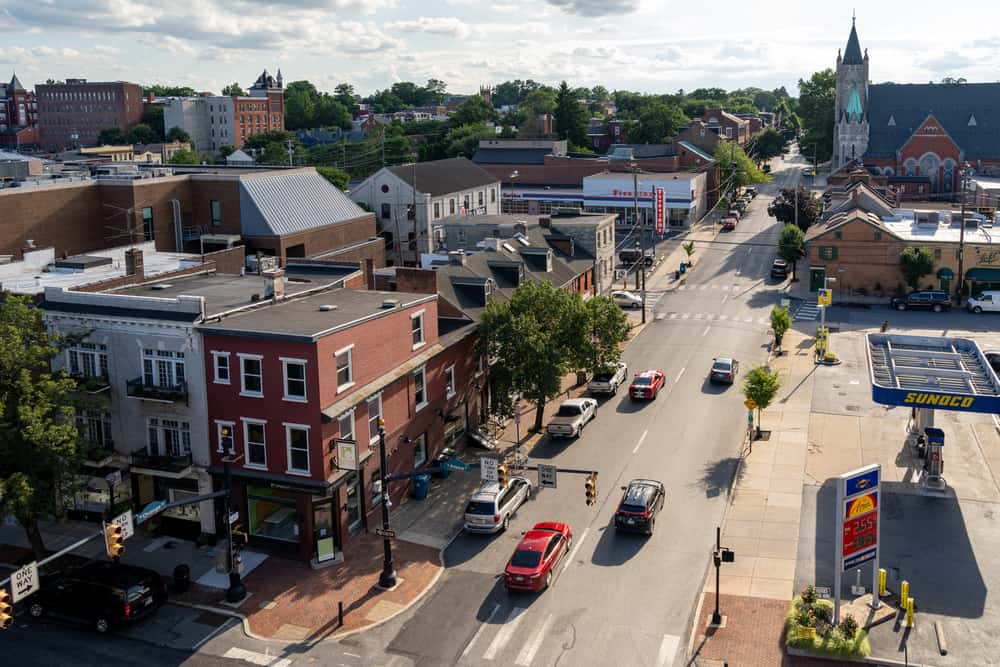 Lancaster, Pennsylvania, is a quiet city that mixes rural and urban living and is home to the oldest Amish communities in the U.S. Farms. Suburbs surround the city and you can easily get to any of the three by car. This city is a great option for those who want the taste of city life but with easy access to outdoor activities and nature areas.
There is a strong sense of community within Lancaster, one of the oldest cities in the U.S., and this makes it one of the best cities for retirement. There are plenty of accessible hiking trails available for those in the smaller villages, plus opportunities to put your feet up in a horse-drawn carriage and explore the Amish countryside.
Lancaster also has a variety of pleasant local attractions, such as the Lancaster Ale Trail, the Holtwood Environmental Preserve and the Landis Valley Village & Farm Museum which is a living history museum.
The majority of the households in Lancaster belong to families who are keen to enjoy the temperate springs, sun-filled summers and snowy winters.
Another city in the U.S. that is a good home for those entering retirement, is Tampa, Florida. The Tampa Bay Area is known for its relaxed atmosphere, with residents enjoying the sun-and-beach lifestyle while still having access to the amenities of the city.
Tampa is also rated one of the safer cities in the United States and is home to many family households. It has a vast range of dining and entertainment options, plus the opportunity for new retirees to explore the culturally diverse neighbourhoods and communities within the city.
Best Places To Live In The United States for Young Adults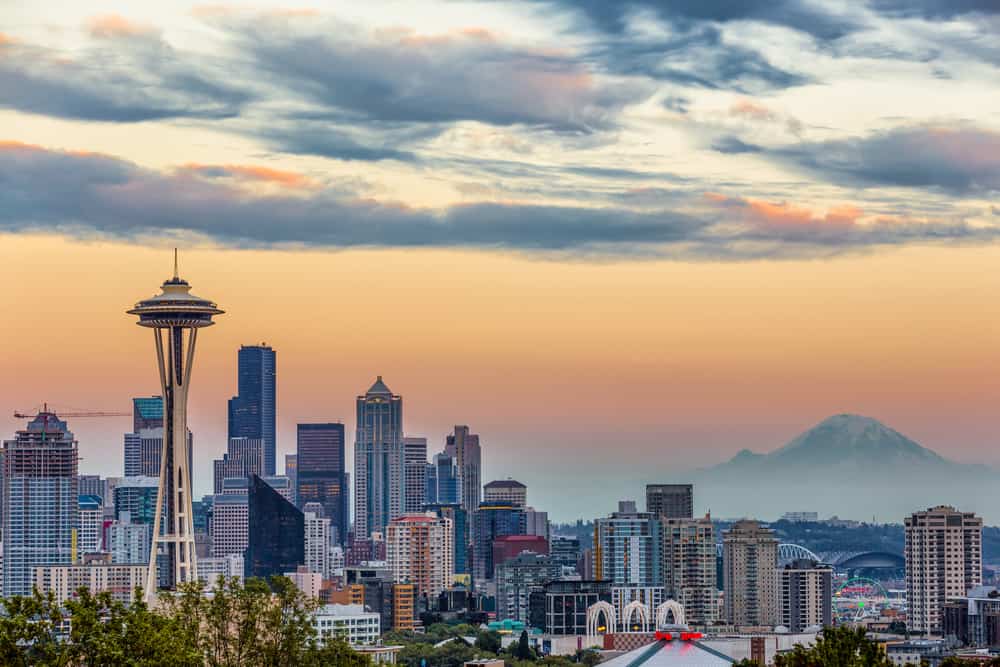 Seattle, Washington, home of Starbucks, is a great city for a young adult or young professional who's looking to plant roots in a new home. Though the city does come with near-perpetual rain, it's home to some incredible neighbourhoods and tourist attractions that are local-approved.
Seattle has long been a place for the 'new' generations and is hailed as the birthplace of grunge-rock, one of the most defining genres of the 90s music scene. The thriving festival scene is a draw for any music lover, as most music styles (from jazz to folk) are enjoyed and played during weekend sets.
Seattle also encourages a progressive workplace and currently has one of the highest minimum wage rates in the U.S. Not only that, but corporate workplaces emphasise wanting to build a healthy work-life balance and welcome young professionals with innovative and trend-setting ideas.
Charlotte, North Carolina, is one of the fastest growing cities in the U.S. with a thriving food scene and relatively low cost of living. Its exciting amenities and good weather are a big draw for young adults looking to settle somewhere without breaking the bank.
Another North Caroline city, Durham, is another hotspot for young adults looking for a city with a low cost of living and a host of opportunities for those inclined towards technology or research fields.
Best Places To Live In The United States for Students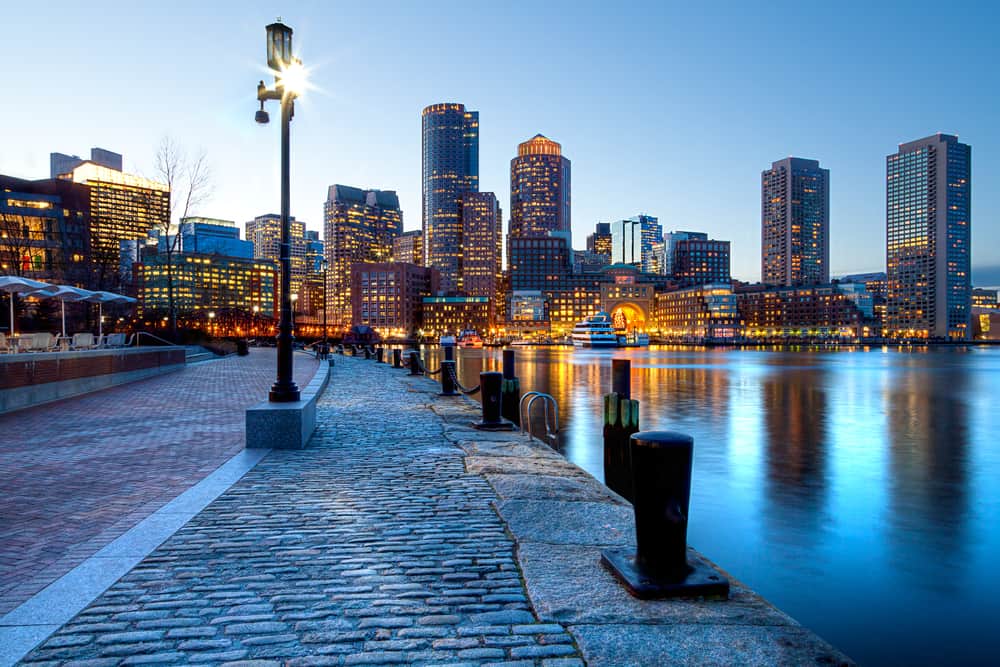 Dubbed the 'Student Capital' of the United States, Boston is one of the best city choices for a student hungry for knowledge and life experience. Boston is home to the lovely student-centred town of Cambridge as well as Harvard University and the Massachusetts Institute of Technology (MIT).
Boston, though well-known for its academia and culture is also home to many well-loved pubs and bars and has a popular sports culture. As a thriving multi-cultural hub, Boston welcomes foreign students and is a favourite amongst international graduates.
A city with a rich history, home to famous names such as Sylvia Plath and Benjamin Franklin, Boston is alive with cultural heritage that can be easily admired in its architecture and range of museums.
Home to some of the best universities in the world, Boston is a melting pot for students across the globe, providing them access to world-class education and huge employer activity once they've graduated. Amidst the academia, hundreds of thriving small and medium-sized businesses operate in Boston's advanced economy.
Another fantastic spot for national and international students is the city of Chicago, Illinois, the third most populated city in the U.S. Chicago is a fast-paced metropolis that is the perfect home for students with a particular interest in finance and economics.
Best Places To Live In The United States for Food and Nightlife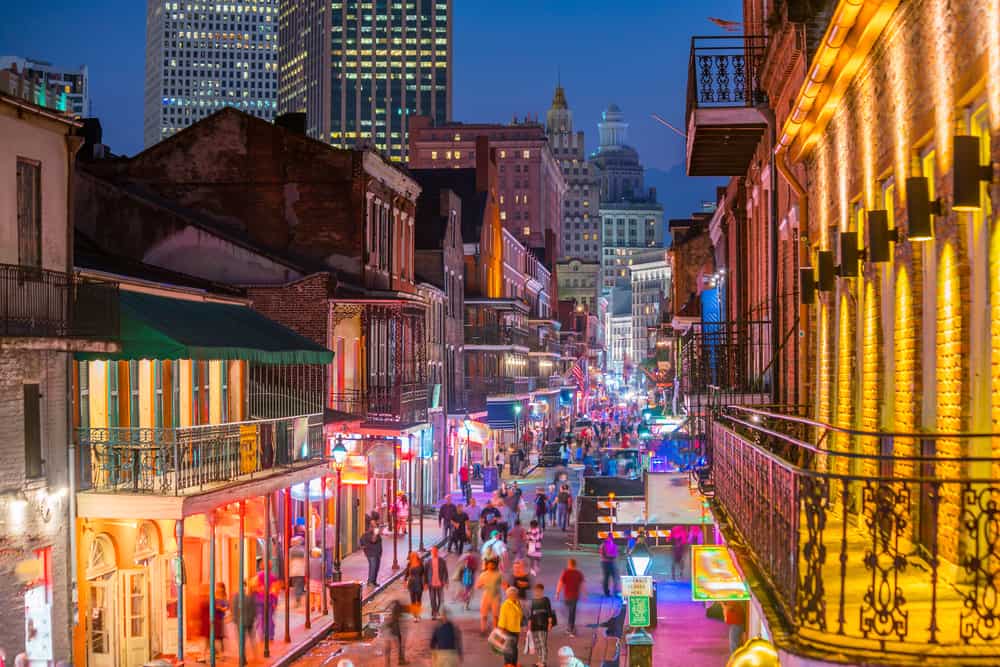 Located in southern Louisiana, New Orleans is a famous party city east of the Rockies. New Orleans offers residents beautiful European-inspired architecture as well as hosting Mari Gras; an extravagant and wild carnival.
The French Quarter sits at the heart of New Orleans and its most famous street – Bourbon Street – is home to authentic local bars, delicious restaurants and exciting clubs.
New Orleans has a variety of nightlife: Masquerade Nightlife, The Beach on Bourbon and Club Caribbean Reggae Club. Those who won't want the night to end can head for the 24-hour clubs and bars, and those who enjoy jazz are positively spoilt for choice wandering the streets of New Orleans.
Not only is this city outstanding an outstanding choice for any partier, but it's a foodie's dream too. Just as the city is vastly diverse, so too is its cuisine with dining options from Europe, the Caribbean and Africa.
Staple dishes here are jambalaya, gumbo and po'boys, all of which go down deliciously with a night of live jazz. It's not only the food and music that New Orleans is famous for – cocktails are a staple of the city, with many iconic bars serving up luscious and exotic cocktails fit for any type of evening.
It's impossible to discuss the nightlife in the U.S. without mentioning Las Vegas, Nevada. Often referred to as the ultimate party spot in the States, Las Vegas promises evenings full of drinks, food and fun! There's a range of club crawls available in Las Vegas as well as the opportunity to dip into a pool party if you're so inclined.
Best Places To Live In the United States for Singles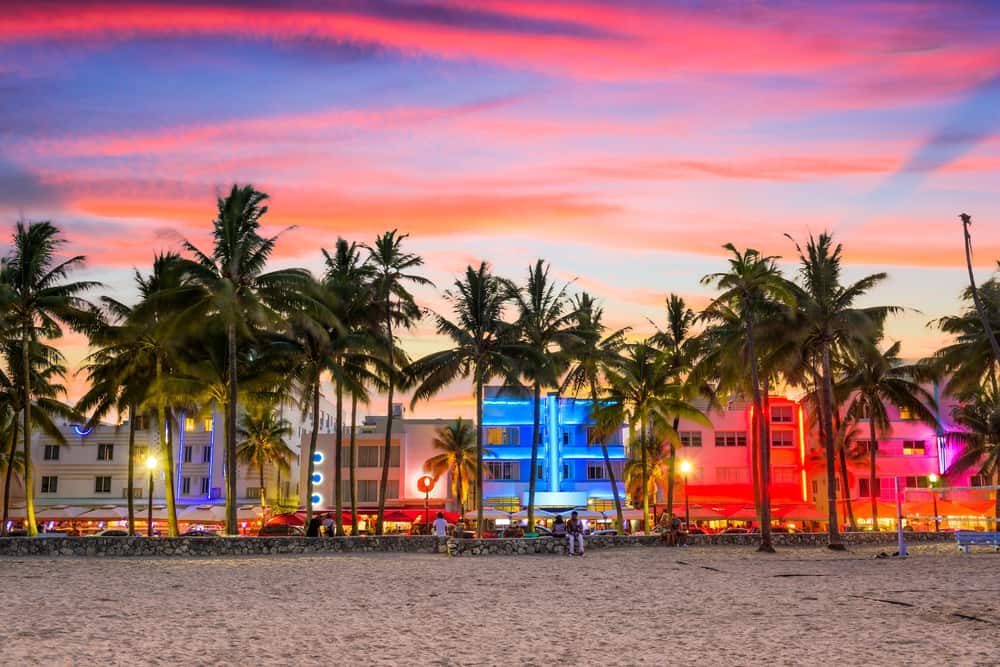 Miami Beach is an island city in South Florida that is connected by bridges to mainland Miami. It's well known for its vibrant nightlife, extensive culture, and beautiful sandy white beaches.
Miami truly offers the best of both worlds with fun water sports and relaxed beach vibes and then its more modern, Art Deco district that's chocked full of world-famous Art Deco buildings. Not only that, but Miami is also a renowned Spring Break destination.
The dating scene in Miami is exciting as the city has a high number of singles actively seeking both serious romantic relationships and more casual flings or 'situationships'. With such a variety of clubs and bars, singles in the city are bound to find it easier to meet new people and make new connections.
While you can look for love in any location, California is a wonderful state to consider before setting down any roots. In particular, the city of Berkley (a university city) is a perfect spot to meet a culturally diverse group of individuals, with various cafes and charming settings ideal for sparking romance.
Best Places To Live In The United States for Members of the LGBT+ Community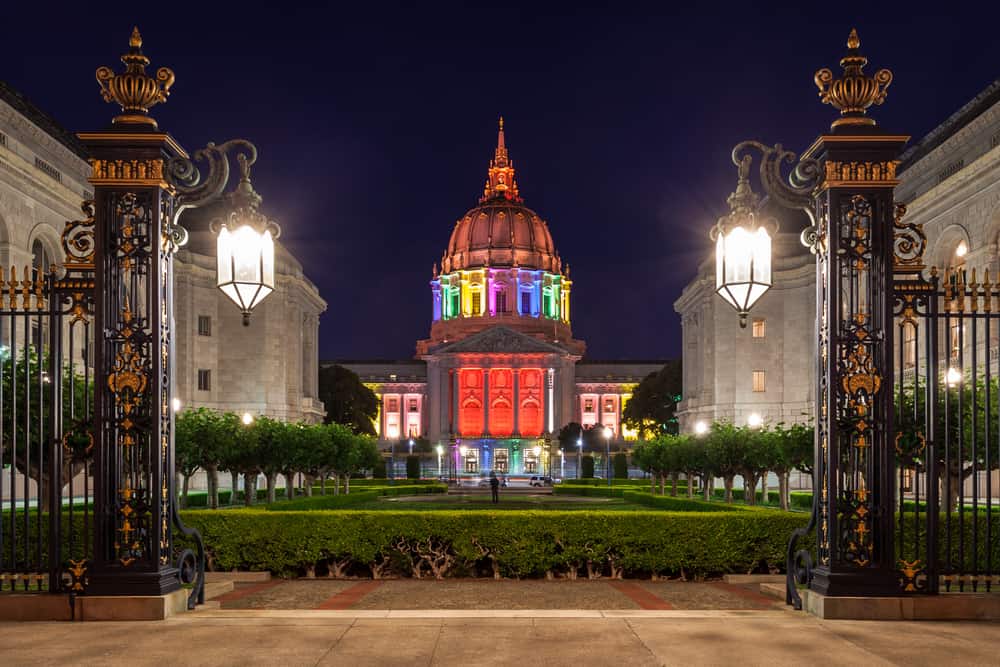 Known to be a safe haven for the LGBT+ community, San Francisco, is a must-consider location for those hoping to settle in the U.S. Despite being one of the smaller locations on this list – measuring less than 50 square miles, San Francisco packs a punch with its wealth of amenities and delicious cuisine.
The most well-known gay neighbourhood in San Francisco is the Castro area, which has been home to members of the LGBT+ community since the 1960s. Historically, the Castro has been the centre of grassroots activism for LGBT+ rights with a bar dedicated to Harvey Milk after his assassination.
The Castro is a very central neighbourhood that offers lots of nearby hikes and gorgeous views of the Bay Area. It's also home to the best gay bars in San Francisco for those who are interested in living somewhere with a thriving nightlife.
Portland, Oregon, is also a spot known to be extremely welcoming to LGBT+ members and families. With annual pride parades, drag pageants and even a 'Gay Skate' – a monthly event for those who enjoy roller skating – Portland offers LGBT+ members plenty of places to find community.
Best Places To Live In The United States for The Weather
California is without a doubt the best state to find months of good weather – San Diego, one of its popular cities has proven to be an ideal spot for those hoping for clear skies. San Diego is the eighth largest city in the U.S. and shares a border with Mexico.
It has a variety of diverse neighbourhoods, ranging from laid-back beach towns to metropolitan business districts.
San Diego has consistently topped 'Best Weather' lists due to its mild Mediterranean climate. The city experiences low rainfall, typically occurring between December and March and you'll find the weather gets cooler the closer you get to the coast.
Reportedly experiencing an average of 266 days of sunshine, San Diego pulls ahead of other U.S. cities when it comes to good weather days.
Stepping a little further afield, Honolulu, Hawaii, has a known record of consistently good weather from March through to September. The city does have a rainy season from November to March, with most showers occurring on the windward side of the island.
Best Places To Live In The United States Near Beaches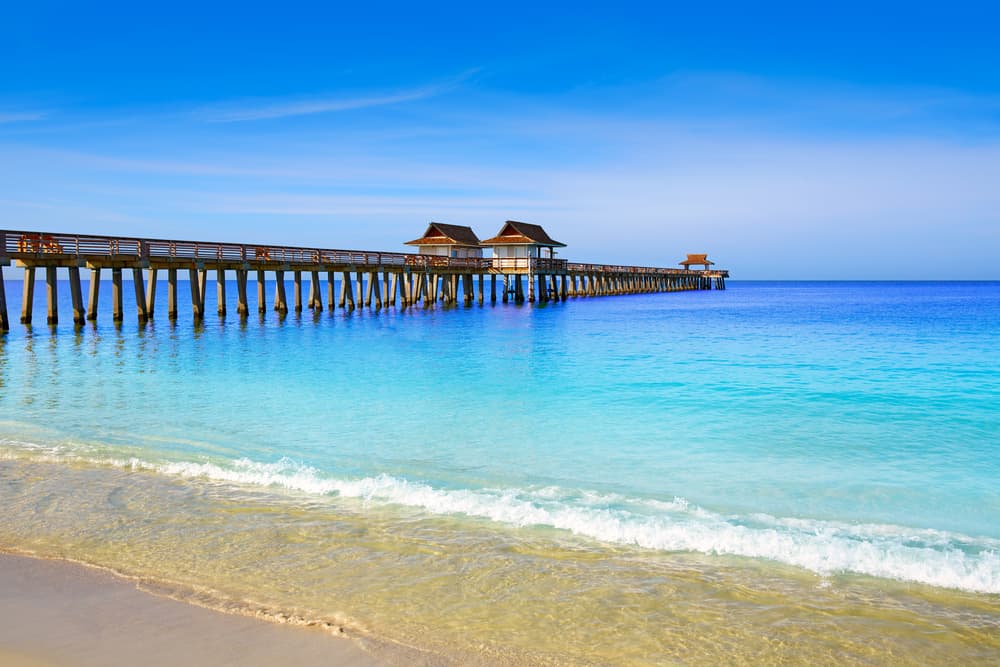 Naples, Florida, is an ideal destination for those desperate to start beach living. The city lies on the Gulf of Mexico in Southwest Florida and has a variety of attractions such as exquisite dining opportunities and high-end shopping.
It also has acres upon acres of natural space with federal and state parks being preserved by wildlife refuges making it a popular destination for ecotourism.
Naples' beaches are the kind that fills glossy tourism magazines – long stretches of white sand and glisteningly clear blue water. The beaches in Naples are well maintained, allowing visitors to enjoy the stretches of natural beaches.
It'd be amiss to discuss the beaches in the U.S. without mentioning Long Beach, California, a coastal city with ocean and bay waters. The city has more than one beach available, making it easy for all kinds of people, families and settlers to find their perfect spot.
Best Places To Live In The United States Near Mountains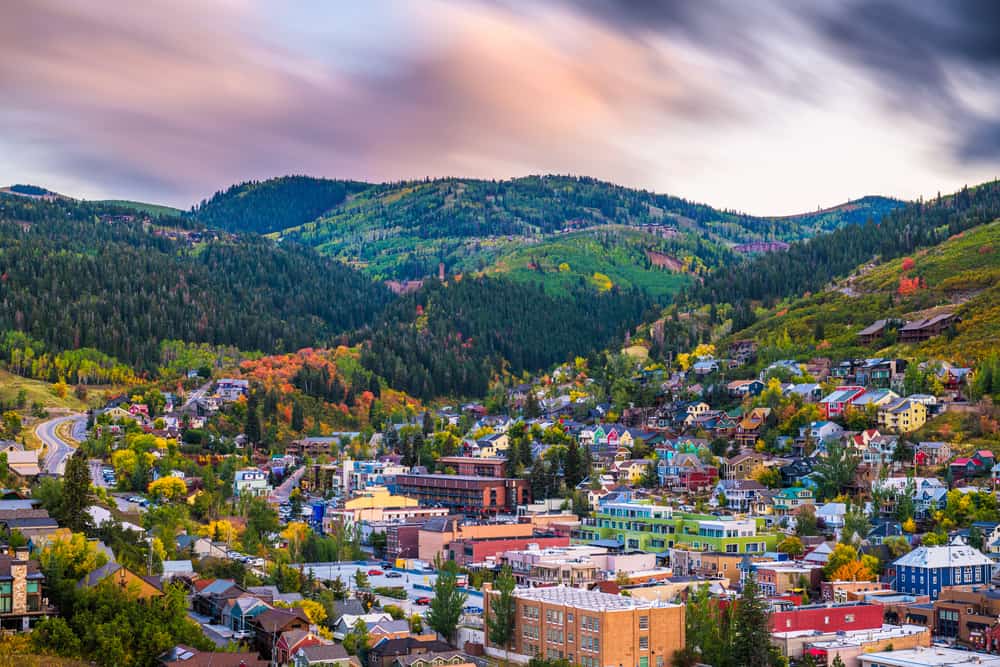 Park City, Utah, can be found to the east of Salt Lake City and is bordered by the Deer Valley Resort and the Park City Mountain Resort. Perfect for fans of skiing, the city is incredibly popular with those who love snow sports as well as those who simply want to take in the unbelievable views.
The city is surrounded by mountains of all shapes and sizes and has become world-renowned for the quality of the resorts that take advantage of them. Park City welcomes all settlers who adore the outdoors and will never tire of the endless hikes, trails and outdoor activities that take precedence in this cold city.
Movers hoping for a mountain area that doubles as a vacation spot need to look no further than Jackson, Wyoming. Famous for its Jackson Hole (a spot that offers skiing, fishing, rafting and ranches), this city is ideal for those hoping for a rustic location with views that never cease to inspire awe.
Also see: How Much Does It Cost To Hire Movers?