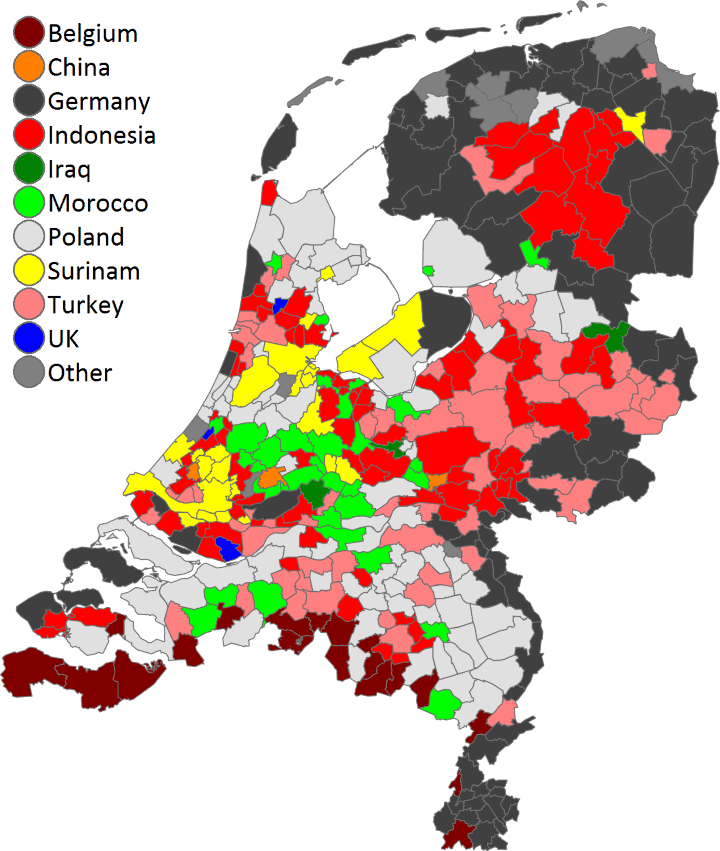 Map created by reddit user visvis
This fascinating map above show the most common foreign country of birth in the Netherlands by municipality. The data comes from the Dutch Centraal Bureau voor de Statistiek (Central Bureau of Statistics).
The countries listed are:
A few things to keep in mind. First, the data above shows the most common foreign country of birth and does not look at absolute numbers. For example, In Rozendaal the numbers are very low with just 28 people from Indonesia (most common), followed by 11 people from Germany, 8 from Belgium, 8 from the rest of Europe and 7 from the UK.
Second the map is only showing people who were born outside the Netherlands and does not show racial and/or national minorities that have been born in the Netherlands.
Here are a few other interesting facts:
Enjoy this post? Please help us by sharing it: