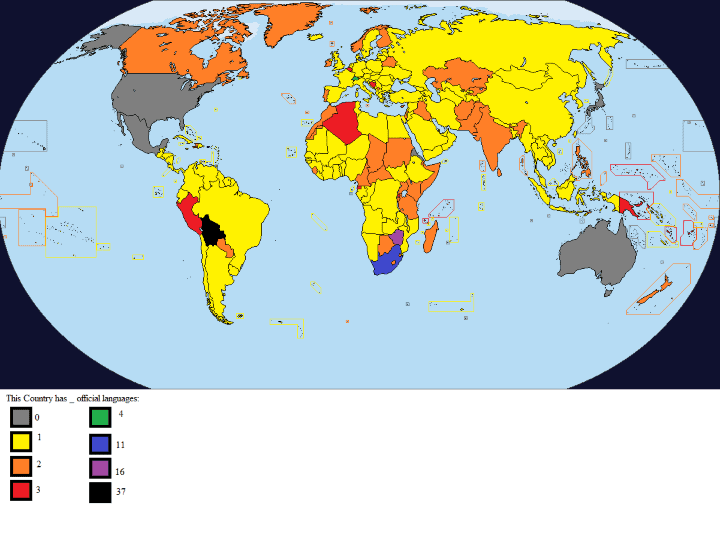 Map originally posted on reddit
The map above shows the number of official languages each country has. As you can see the range is huge, from countries such as the US and Australia who have no official languages (although English is obviously the most widely spoken in both) to Bolivia with 37 (now actually 38).
Please note that we did not create the map and that it is slightly out-of-date with the more up-to-date data below.
According to Wikipedia the following 6 countries have 4 or more official languages:
There are also 7 countries without an official national language:
Australia (English most widely spoken)
Eritrea (Tigrinya, Tigre and Standard Arabic most widely spoken)
Ethiopia (Oromo and Amharic most widely spoken)
Japan (Japanese is the national language but it is not official)
Mexico (Spanish most widely spoken)
United Kingdom (English most widely spoken; Welsh, Irish, Scottish Gaelic and Cornish are recognised as regional or minority languages)
Find this post interesting? Please share it with a friend: