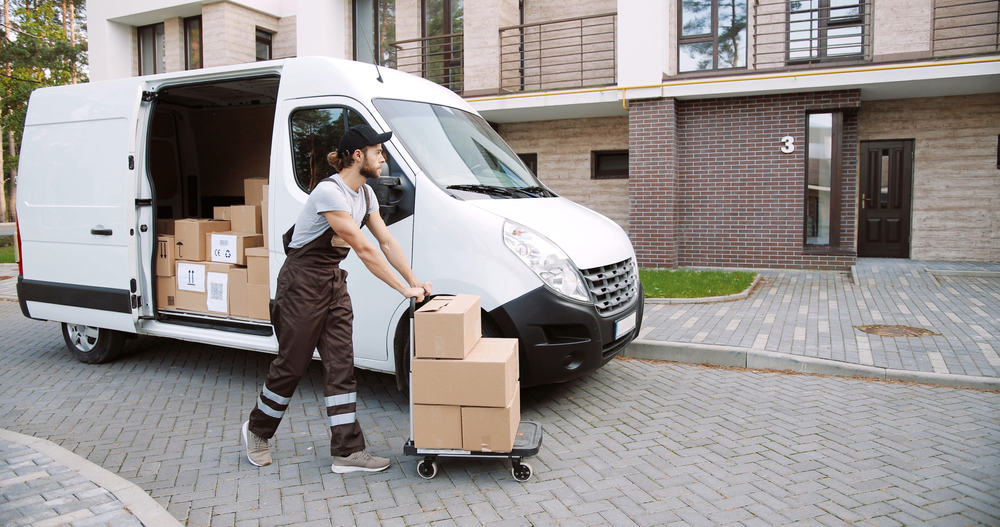 If you're looking to trim down your costs when it comes to moving house, hiring a man and a van can be a great route to take. Cutting out the need for a national moving company with large overheads, you can simply enlist the help of a man in a van to take care of the heavy lifting for you.
Our guide will be covering:
How much man and a van hire costs

What affects the cost of a man and a van hire

How to save money on a man and a van hire

What's involved in hiring a man and a van

How to know if hiring a man and a van is the best choice for you

How to find and hire a man in a van
To find out how you can make a cost-effective choice when it comes to moving house by making use of a man in a van, keep reading.
How Much Does a Man and a Van Hire Cost?
To start things off, let's take a look at the costs associated with hiring a man in a van for your upcoming house move.
| Service | Hire Duration | Cost Range |
| --- | --- | --- |
| Man With a Van UK | Half-day to Full-day | £100 to £300 |
| AnyVan | Hourly, Half-day, Full-day | £50 to £300 |
| Compare the Man And Van | Hourly, Half-day, Full-day | £50 to £250 |
| VanHero | Hourly, Half-day, Full-day | £60 to £200 |
The prices are usually based on a half-day or whole-day hire, giving some variety in costings. Depending on the company you opt for, your charges could start at just £50 for half a day and range all the way up to £300 for a full-day hire.
For instance, Man With a Van UK offers half-day rates of £100, with a full-day at £300, while Compare the Man and Van gives a £50 half-day rate and a £250 full-day rate.
It's worth bearing in mind that distances and load amounts will impact your costs, with larger distances costing more, as well as multiple trips adding more zeros to your order. Regional differences and busy periods, such as summer holidays, will also affect the price you can expect to pay.
ANYVAN: Instant House Removal Quotes
What Affects the Cost of Man and a Van Hire?
Now that we have a rough idea of the costs involved in a man and a van hire, let's take a closer look at the ways in which you can influence your costs when booking.
Distance
The number one factor in determining the cost of your man in a van hire is the distance between your current location and your new destination. As you'd expect, longer distances generally result in higher transportation costs.
It's a good idea to consider the size of the vehicle if you have a larger distance between your locations as larger vehicles can hold more, and therefore trim down the number of journeys needed between locations.
Volume of Items
Second to the distance is the amount of items you're moving. More items require a larger van and potentially more manpower, both of which can affect the price.
It's worth bearing in mind if you live on a higher-level property or have a substantial amount of items, you may be better off looking into a different service to save money on your move, as the values and the time spent can quickly build up when it's just one person helping you out.
Additional Services
If you require extra services like packing assistance, dismantling and reassembly of furniture, or storage options, these will contribute to the overall cost of the service.
How Can I Save Money on Hiring a Man in a Van?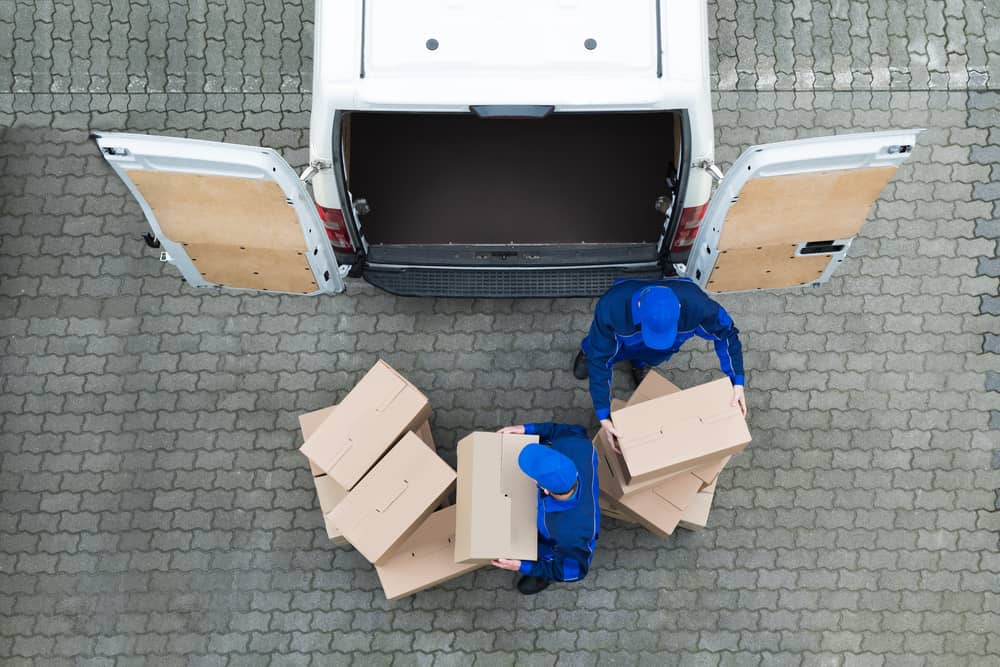 ANYVAN: Instant House Removal Quotes
With costs easily spiralling, let's take a look at the ways you can cut down your costs when hiring a man in a van.
Where possible, look to minimise your items. This can mean starting the packing process a lot sooner than you'd imagine, allowing you to declutter and downsize before the move.
The fewer items you have to transport, the smaller the van you'll need, which can lead to cost savings – you can also get rid of the things that move with you from house to house without serving any real purpose.
If possible, you should consider moving on weekdays or during off-peak seasons when rates might be less due to lower demand. If you're able to have flexibility in your schedule, this can help with trimming down costs.
You can also opt to pack your belongings to avoid any packing service charges. Use free or affordable packing materials, and label boxes clearly to streamline the loading and unloading process.
Finally, obtaining quotes from multiple man in a van services and comparing their rates and services can help you to get the best out of your service. While considering cost, also factor in their reputation and customer reviews to ensure you're getting value for money – and make sure to look at any cancellation fees as these can be costly if you do need to reschedule.
What's Involved in Hiring a Man in a Van?
When the time comes to hire a man in a van for your home moving project, you'll want to make it as seamless as possible. Thankfully, there are a few ways to achieve this.
Firstly, you'll need to get all your details and desires in place before reaching out to potential companies. This way, you can cut down the enquiry process as you'll have all the necessary information at your fingertips.
Gathering information like your load size is imperative, along with any fragile or hard-to-move pieces such as TVs, sofas or fully-assembled furniture. If you have any particular specifics, such as a piano, this will be important to share so the company can factor this into their quote.
What timeline do you need this completed in; is it something you need to do in one day, or can it stretch over a few? Knowing this from the start will cut out a little back-and-forth and speed up your quotation process.
Once hired, the process will be simple – the team will arrive on your chosen day and get to work, packing up and transporting your goods within your timeframe.
Is Hiring a Man in a Van the Best Choice for My Home?
Hiring a man in a van instead of going with a larger corporation can help you trim down costs – but it can also mean there's a bit more work for you. Let's take a look at the pros and cons.
| Advantages of Man in a Van Hire | Disadvantages of Man in a Van Hire |
| --- | --- |
| Cost-effective - man in a van services are usually less expensive than larger moving corporations | Fewer resources - unlike corporations, the equipment/vehicles could be limited, giving you less choice when it comes to availability |
| Personalised service - with a smaller company, you're more likely to have a personalised service | Less accountability - you likely won't be protected by as many terms and conditions as you may with a larger business |
The main advantages for man in a van hire are that they are far more cost-effective than hiring a large corporation to take care of your move. For the disadvantages, you should consider the lack of accountability and fewer resources from the smaller business.
How Do I Find and Hire a Man in a Van?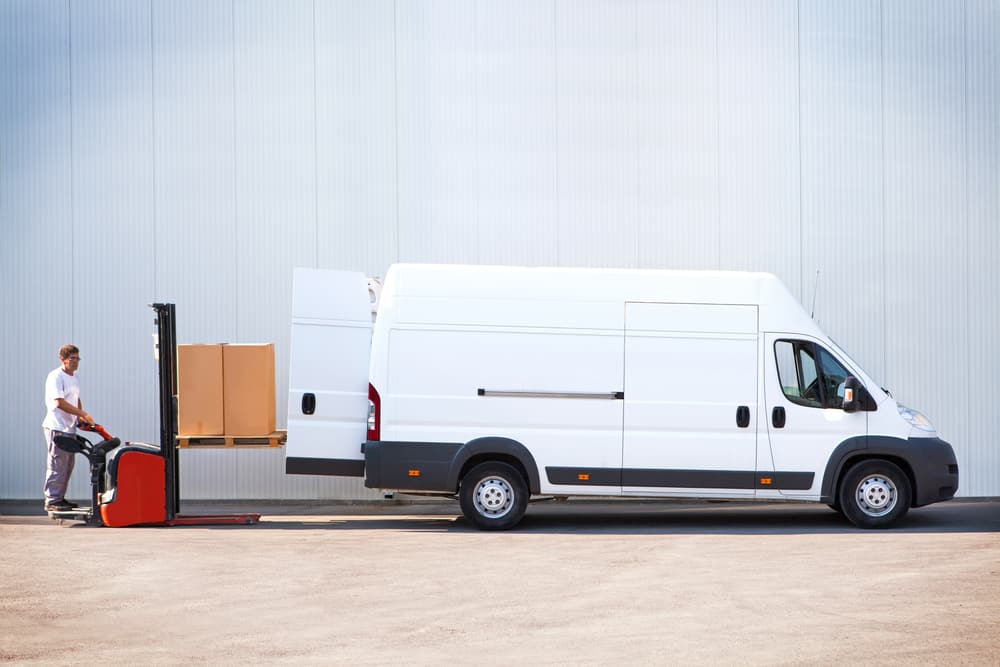 ANYVAN: Instant House Removal Quotes
Hiring a man in a van service in the UK is relatively straightforward.
Start by searching online for a local man in a van service. You can use search engines or ask for recommendations from friends, family, or neighbours – this can be particularly useful to cut out any potential rogue traders.
Once you've settled on your chosen traders to shortlist, contact them to get quotes for your move. Provide them with as much information as possible, including the size of your move, the distance, and any special requirements.
Compare your quotes to make sure you're getting the best deal for your money. Once you've selected a service that meets your requirements, discuss the date and time of your move, being sure to confirm all the details and ensure that both parties are on the same page regarding the logistics.
Ensuring the Professional Is the Right Fit
Communication is key throughout the process. Make sure you're clear about your requirements and expectations and maintain open lines of communication with the man in a van service to ensure a smoother and more successful move.
While you're searching for your ideal match, be sure to read online reviews and ratings to give you an idea of their reliability and professionalism. Look for reviews on platforms like Google, Trustpilot, Yelp or specific moving review websites.
Once you've got your shortlisted candidates and their quotes are through, be sure to compare them – taking into account not only their cost, but the services offered, the type of vehicle they have, any additional charges, and their availability. It's important to ensure that the man in a van service has the necessary licenses and insurance coverage.
Final Checklist
When you've found your man in a van service you can gladly tick off one more task from your moving list. Before settling on your trader, make sure you've followed our final checklist:
Gather a range of quotes from local traders, making sure to give all necessary details in the first instance to save time

Mention any hard-to-move items, such as pianos or large fully-assembled furniture pieces that may cause your prices to rise

Ask them about relevant insurance for your items

Be sure to check they're available for your chosen day

Understand if packing is included in the charge or something you need to do yourself

Get everything ready for moving day!



ANYVAN: Instant House Removal Quotes
Frequently Asked Questions
What Factors Affect the Cost of a Man in a Van Service?
The cost is influenced by the distance, amount of items, complexity of the move, and any additional services like packing or dismantling furniture.
Are My Belongings Insured During the Move?
Most reputable man-in-van services offer basic liability insurance, but it's wise to confirm the coverage and consider additional insurance for valuable items.
How Much Notice Should I Give When Booking?
It's best to book as early as possible, ideally a few weeks in advance, especially during peak moving seasons.
What Happens if the Move Takes Longer Than Expected?
Discuss potential overtime charges or extended timeframes with the service provider in advance to avoid any surprises on the moving day.
Other Useful UK Guides