The Bahamas consists of a network of 700 islands and islets located in the Atlantic Ocean. Tourism and offshore banking are the major drivers in charge of this beautiful country's economy. The Bahamas has a distinctive culture derived from combining African, British and American influences. It's also the third most expensive country to live in.
If you are considering moving to the Bahamas, the various costs listed below will help you make an informed decision on what costs are involved when moving and living in this country.
Quick Bahamas Facts:
Population: 401,647 (2022 estimate)
Official Language:English is an official language in the Bahamas. Locals speak an English-based Creole called Bahamian Creole, Bahamianese, or Bhamian English, with a Bahamian dialect that includes unique slang words and phrases.
GDP Per Capita: $29,092
White sandy beaches: Pristine white sandy beaches and incredibly deep blue ocean waters attract millions of visitors every year. There're here to relax and enjoy the seafood, watersports and, of course, the rum.
Currency: Bahamian Dollar (BSD or B$). As of September 2022, £1 = B$1.12, €1 = B$0.97, $1 $1= B$1, $1 AUD = B$0.65
1.Moving and Shipping Costs to the Bahamas
You can get an idea of current international container shipping rates to the Bahamas by clicking here.
2. Bahamian Housing Costs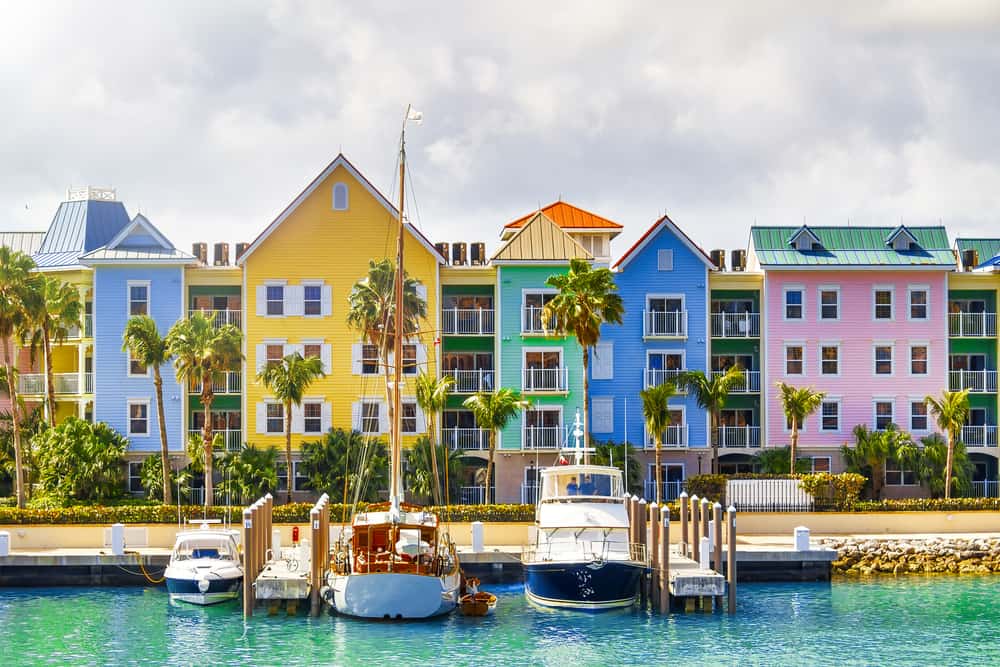 Over 55% of real estate in the Bahamas is owned by the government, the rest is in private hands. David Copperfield, the illusionist, owns Musha Cay which is the Bahamas most expensive island. Property prices in Nassau are extremely high due to great demand and limited supply.
Monthly Rental Prices in the Bahamas
1 bedroom apartment in City Centre: B$600 – B$1,500
1 bedroom apartment outside the City Centre: B$600 – B$1,700
3 bedroom apartment in City Centre: B$1234 – B$3,500
3 bedroom apartment outside the City Centre: B$1400 – B$5,500
Price per square meter to buy in City Centre: B$1,291 – B$3,500
Price per square meter to buy outside City: B$1400 – B$5,500
Bahamian Housing Cost Comparison
This is how rents in the Bahamas compare with other countries around the globe.
United Kingdom is 31.28% cheaper
United States is 17.55% more expensive
Australia is 15.60% cheaper
Singapore is 42.80% more expensive
France is 40.64% cheaper
UAE is 15.61% cheaper
Spain is 50.26% cheaper
Source: Numbeo
How to Save on Housing Costs
Share an apartment or house. Have a look at the following sites to find your perfect room or flatmate: iRoommates, Erasmusu, com and Homestay.
Different regions – different prices. The housing costs on the different Islands vary considerably. Eleuthera, Cat Island, Exuma, Abaco and Long Island offer some incredibly affordable deals.
3. Bahamas Food, Grocery, and Restaurant Costs
Bahamian food is a fusion of many countries fare, but the Caribbean and South America influences tend to dominate. The Bahamas island network ensures that fish and seafood feature on every restaurant menu and are available in every supermaret.
Inexpensive Restaurant: B$12 – B$50
Takeout Coffee: B$3.5 – B$7
Bottle of Coke: B$1.25 – B$6
1L of milk: B$1.59 – B$8
Loaf of Bread: B$2.76 – B$5.99
12 Eggs: B$2– B$5
1kg Chicken Fillets: B$4-B$13.23
1kg Beef: B$6.39 – B$22.05
1kg Apples: B$1.48 – B$9
1kg White Rice: B$2.20 – B$6.61
This is how restaurants and food prices compare with other major countries worldwide.
UK restaurants are 37.47% cheaper, and groceries are 41.61% cheaper than in the Bahamas.
United States restaurants are 28.59% cheaper, and groceries are 4.26% cheaper than in the Bahamas.
Australian restaurants are 35.94% cheaper, and groceries are 7.41% cheaper than in the Bahamas.
Singapore restaurants are 42.80% cheaper, and groceries are 8.63% cheaper than in the Bahamas.
French restaurants are 35.82% cheaper, and groceries are 19.67% cheaper than in the Bahamas.
UAE restaurants are 42.75% cheaper, and groceries are 35.87% cheaper than in the Bahamas.
Spanish restaurants are 50.65% cheaper, and groceries are 49.80 cheaper than in the Bahamas.
Source: Numbeo
Bonus Tips for Cheaper Food, Restaurants, and Groceries
Know your supermarkets: the Bahamas has a good range of retail outlets and restaurants that offer food to suit most cultures. The country produces poultry, livestock and dairy products which can be bought at relatively reasonable prices from the local markets. The larger island also have health food stores that sell organic foods. Popular supermarkets in the Bahamas are Super Value Food Stores Limited, Foursquare, Slomonsfreshmarkets, and Amlfoods
Find Cheap Eats: fish and seafood dishes tend to be cheaper than poulty and meat. If you hunt around, you'll find some good restaurants that offer specials on various days of the week. Have a look at the following sites for suggestions – The New Duff, Sonia's Jerk, Daiquiri Shack, and Crabs and Ting.
4. Bahamian Alcohol Costs
The Bahamas is known for its rum. The Caribbean and Latin America are responsible for the producing some of the world's best rums. Alcohol is relatively inexpensive in the Bahamas. However, wine and beer lovers will have to pay a little more due tohigh duty tariffs.
Bottle of imported beer at a restaurant/pub: B$4.00 – B$8.00
Pint (0.5L) domestic beer at a restaurant/pub: B$3.00 – B$6.00
Pint (0.5L) domestic beer at a supermarket: B$1.65 – B$4.55
Bottle of imported beer at a supermarket: B$2.89 – B$5.00
Mid-range bottle of wine at a supermarket: B$10.00 – B$30.00
How to drink for less in the Bahamas
5. Bahamian Transportation Fares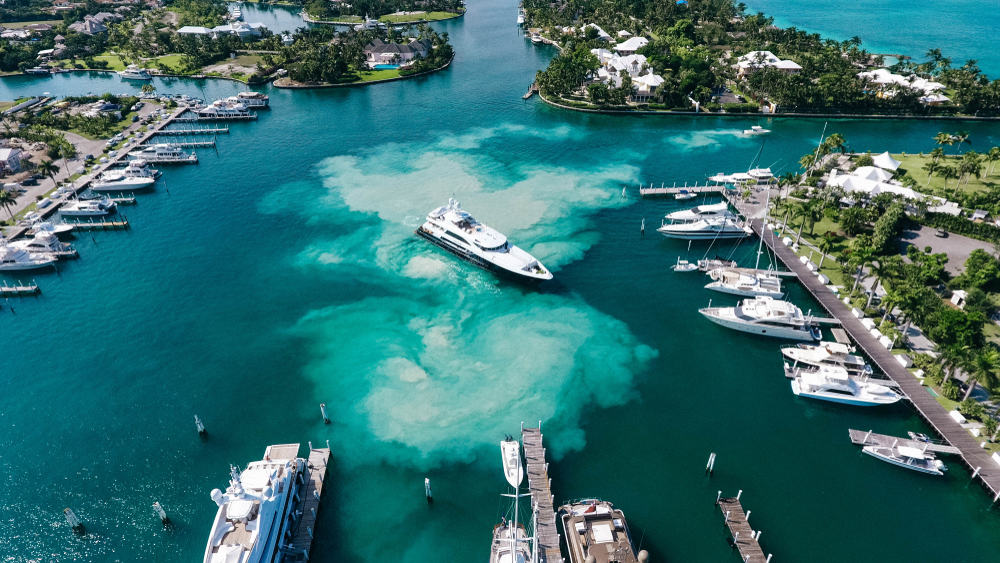 Buses and jitneys are the main public transport methods in the Bahamas, and they provide an outstanding bus service with fast and safe rides. Water taxis, boats and ferries are famous among tourists and the great way to see the Bahamas. Taxis provide safe and reliable services in most areas of the Bahamas.
Here are some example ticket costs.
Adult Single – B$1.25 – B$2.00
Monthly season ticket, unlimited – B$30.00 – B$156.52
Taxi Start (normal tariff) – B$3.00 – B$10.00
Taxi 1km (normal tariff) – B$2.00 – B$3.73
How to save money on public transport
Hire water taxis and ferries to go around the Island at a low cost
Go on group tours to reduce the cost of individual tours
If you want to ride in a taxi, negotiate prices with them before you leave
Use a minibus to travel around the islands
Hire a bike
Walking is also a great option on a sunny day
6. Cost of Internet in the Bahamas
Internet prices in the Bahamas are average. Here are some sample internet prices from September 2022.
REV – $49.59/mo for 30 Mbps download speed, 6Mbps upload speed (100GB)
BTC – $48.99/mo for 100 Mbps download speed, 24 Mbps upload
7. Cost of Clothing, Personal Items, Gym, and Leisure
The Bahamas is located between subtropical and tropical zones and has a semi-tropical or subtropical maritime climate. It experiences long, hot summers, and warm and humid winters. The average temperate doesn't vary much between summer and winter, being 29 C degrees to 24 C degrees respectively.
The Bahamas tends to experience a lot of wind and you may find you need a light sweater in early mornings and during the evening. The coldest month is January. January, February and March are the most popular times for visiting the Bahamas, especially those who don't enjoy extreme heat and humidity.
July is considered the best month to swim in the beautiful blue waters surrounding the islands The wettest month is August, with an average rainfall of 235mm.
Here are some clothing prices, together with other useful prices.
Pair of Jeans: B$45.00 – B$80.00
Summer Dress: B$30.00 – B$60.00
Running Shoes (Trainers): B$75.00 – B$120.00
Business Shoes: B$100.00 – B$150.00
Short Doctor's visit (15 mins): B$114.00
Deodorant: B$10.00
Shampoo: B$14.00
Toilet Paper (4 rolls): B$6.00
Gym membership: B$40.00 – B$125.00
Movie (cinema) ticket: B$14.00 – B$25.00
Source: Numbeo and Expatistan
8. Cost of Owning a Car and Driving a Car in the Bahamas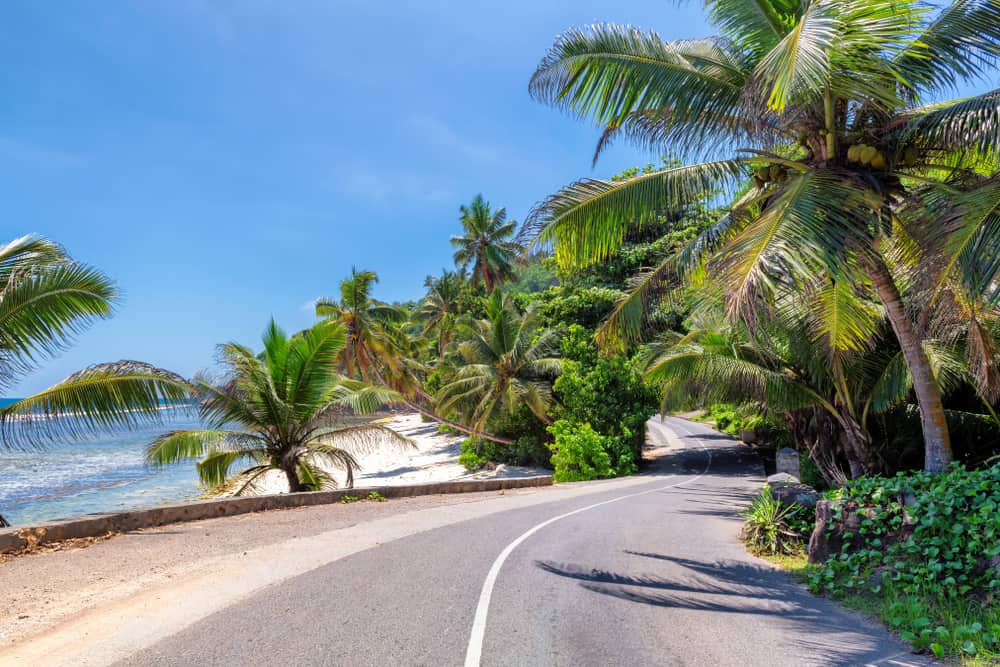 The roads in urban areas of the Bahamas are fine to drive on but most rural roads are narrow and windy and in poor condition. Nassau and Freeport have frequent traffic jams, causing drivers forget the rules of the road. Remember to drive on the left hand side of the road in the Bahamas.
The inter-island transportation is usually by air. The national carrier Bahamasair conducts regular routes between Family Island and Nassau. Water taxis and ferries are also popular modes of transport.
Individuals can drive for up to six months with a foreign licence. After six months, they must apply for the Bahamas local permit. Here are some sample costs of owning and operating a car in the Bahamas:
Volkswagen Golf:B$30,000
1 liter (¼ gallon) of gas (petrol):B$1.36
Other fees (if any):The average cost of owning and running a car in the Bahamas is B$8436 per annum
Ways to save money driving in the Bahamas
Need your car/vehicle moved to the Bahamas? Then read our guide to Car Transport & Vehicle Shipping
9. Taxes in the Bahamas
The Bahamas is a tax heaven so its citizens don't need to pay tax on income, gifts, inheritance or capital gains. The Bahamian government use VAT and stamp taxes as their primary revenue and have very strict laws for illicit financial dealings such as money laundering. To learn more about the Bahamian tax system, go to Expatra.
Sales tax or VAT in the Bahamas is 12%. Property tax ranges from 0.75% to 2% depending on the property and whether it's owner- occupied or commercial. However, the first B$250,000 is exempt from this tax. Learn more about property tax in the Bahamas at this government website.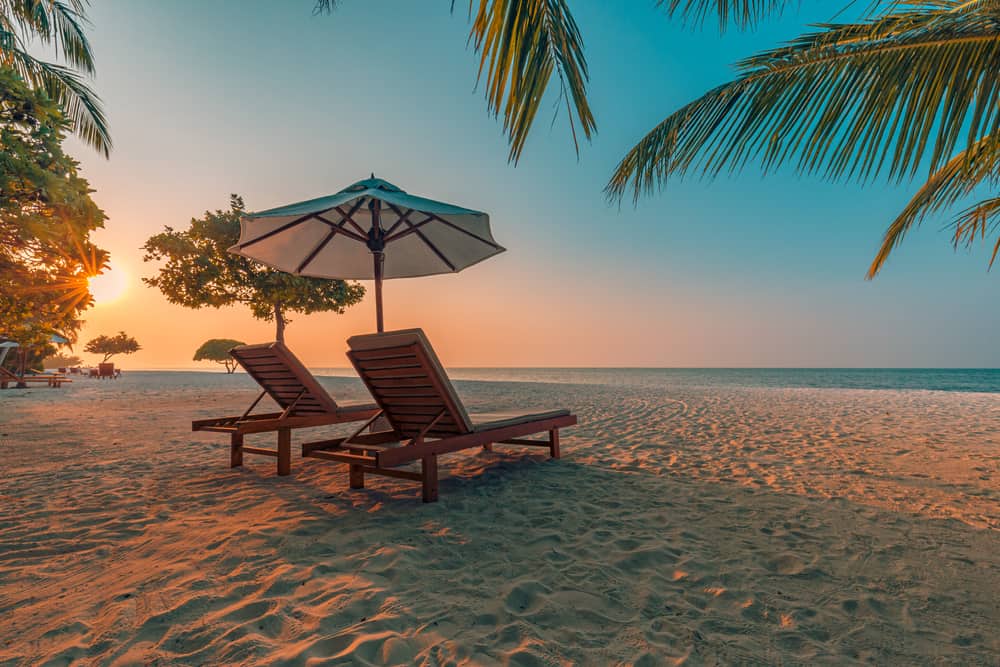 10. Flight Costs from the Bahamas
If you do make a move to the Bahamas, here's how much it will cost approximately to fly to other major world cities from Nassau based on the lowest, one-way fares from Skyscanner as of late 2022:
Other Bahamian Relocation Tips
The costs and pricing above should give you a good idea of the cost of living in the Bahamas, but perhaps the following extra tips will make your move go smoothly.
11. Relocating to the Bahamas Alone
Moving is always stressful, but moving on your own can be exceptionally difficult. Thankfully the Bahamas is a country that is safe and welcomes newcomers. Here are a few tips about settling in the Bahamas.
Meetups:the Bahamas has many Meetup groups covering a wide range of activities from scuba diving to playing bridge.
Attend local events: There is always something going on every island in the Bahamas, and many activities are free. Have a look at the following sites for inspiration – Bahamas Travel Guide, The Island of Bahamas, Exoticca, and Nassau Paradise Island.
12. Moving to the Bahamas with a Family
The Bahamas is an extremely family-friendly country, with great education and medical facilities.
13. Moving to the Bahamas for Work
Moving to a new country for work is one of the most common reasons people choose to move. While it is possible to move without a job, it makes sense to ensure there are jobs in your field before you make a move.
The Bahamas is popular with the rich and famous due to its tax haven status. The government decided on this strategy in order to attract foreigners and their capital to the Bahamas. Tourism is the Bahamas leading asset, so that coupled with the tax benefits ensure that both the hospitality and the banking sectors are thriving.
Here are a few things to consider when moving for work:
Salary:The national minimum wage is B$42 per day or B$5.25 per hour. Psychiatrists, the sales sector, dentists and medical professionals earn higher salaries than other professions. The costs we outlined above should give you a rough idea of how much more you'll want to be made to make a move worthwhile. You can also check salary ranges on Glassdoor and Salary Expert.
How to find work: If you want to have a job lined up before you move to the Bahamas but aren't sure where to begin, the following sites are good places to start: The Bahamas, Staffme, Linkedin, Bahamas Online Skill Bank, and 242 Jobs. You may also want to Google recruiters in your industry, as they can often help land you some initial interviews.
14. Moving to the Bahamas from Australia
The Bahamas is trying to attract more Australians through a 3-month free visa for Australian citizen. Individuals and tourists from Australia can travel to the Bahamas without restrictions. If you are thinking of moving from Australia to the Bahamas, here are a few things to consider.
Size comparison:Australia is approximately 558 times bigger than the Bahamas. Plus, Australia has 25.06 million more residents than the Bahamas.
Join expat groups: Meetup and Internations offer ways of meeting up with other Australians in the Bahamas.
15. Moving to the Bahamas from the United States
Around 30,000 Americans are living in the Bahamas. If you're considering joining them, here are a few things to consider.
Size: The Bahamas is 708 times smaller than US, and United States has 332 million people than the Bahamas.
Expat groups:Meeting up with fellow Americans helps the moving process. Link up through sites such as Internations and Meetup.
16. Moving to the Bahamas from the United Kingdom
UK citizens can arrive in the Bahamas with a valid British passport without a visa and stay 21 days.
Size: the Bahamas has around 13,880 sq. km land area, representing 5.7% of the size of the UK. The United Kingdom has a 65.8 million population, while the Bahamas has around 400,000 permanent residents.
Expat groups:If you want to get together with others from the UK who enjoy everything the Bahamas has to offer, then go to Internations and Expat Bahamas.
Hopefully, the tips and costs above are helpful. If you want to start pricing out how much it will cost to move to the Bahamas, you can start by comparing moving quotes here.