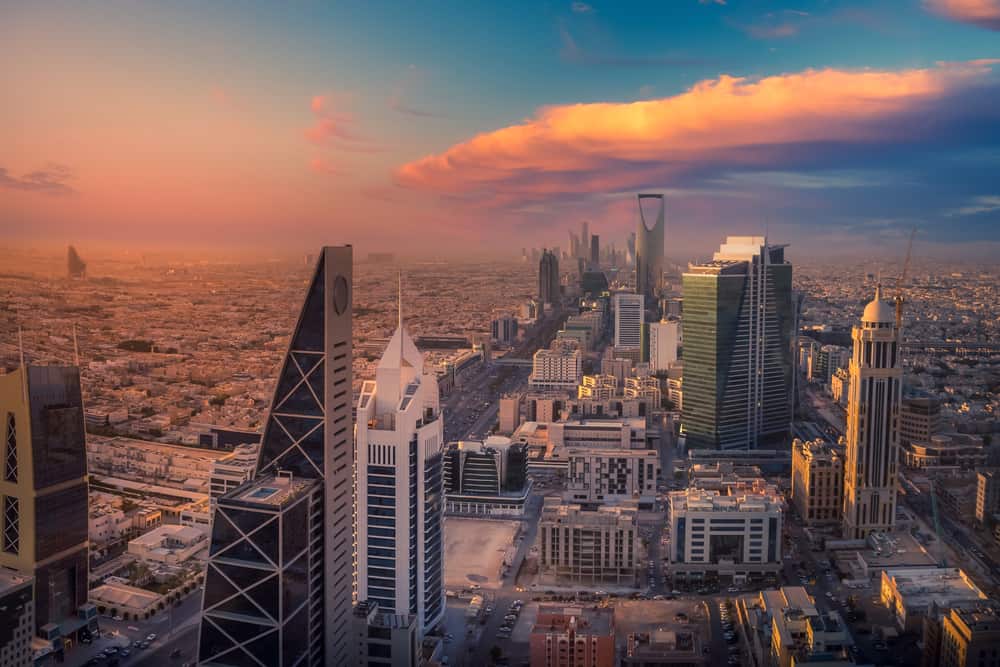 Saudi Arabia sits in Arabian Peninsula in Western Asia, with a predominately Muslim population. This middle eastern country is geographically diverse, with grasslands, forests, mountain ranges, and seamless deserts. After the Covid-19 pandemic, Saudi Arabia is again booming.
If you are considering moving to Saudi Arabia, the various costs listed below will help you make an informed decision on what costs are involved: –
Quick Saudi Arabian Facts:
Population: 36,023,641 (2022 estimate)
Official Language: The official language of Saudi is Arabic, but English is a widely used language. Plus, English is the compulsory second language in schools. The non-Saudi population mainly speaks Urdu, Farsi, and Turkish.
GDP Per Capita:SAR 29,820
Mecca/Hajj: This great mosque considers welcomes over 2 millions Muslim pilgrims every year. Many more would like to attend but numbers per country are capped to avoid congestion and death at this annual gathering.
Currency: Saudi Riyal (SAR). As of September 2022, SAR 1 = $0.27, SAR 1 = €0.28, SAR 1= CAD$0.37, SAR 1 = AUD$0.41
1. Moving and Shipping Costs to Saudi Arabia
The table below shows sample container shipping rates to Saudi Arabia from other countries around the world.
| Origin Country (Port/City) | 20FT | 40FT |
| --- | --- | --- |
| Andorra (Andorra la Vella) | $825 | $918 |
| Australia (Sydney) | $5,000 | $7,300 |
| Bangladesh (Chittagong) | $6,977 | N/A |
| Belgium (Antwerp) | $1,839 | $1,697 |
| Brazil (Santos) | $2,670 | $5,250 |
| Canada (Toronto) | $1,718 | $1,810 |
| Canada (Vancouver) | $2,222 | $1,717 |
| Chile (San Antonio) | $1,844 | $2,454 |
| China (Beijing) | $4,500 | $7,300 |
| China (Shanghai) | $4,652 | $6,493 |
| Colombia (Barranquilla) | $974 | $1,143 |
| Costa Rica (Limon) | $2,057 | $2,699 |
| Croatia (Rijeka) | $1,169 | $1,453 |
| Cyprus (Limassol) | $825 | $985 |
| Czech Republic (Prague) | $2,171 | $2,280 |
| Dominican Republic (Santo Domingo) | $1,172 | $3,380 |
| Egypt (Alexandria) | $568 | $864 |
| Estonia (Tallinn) | $3,321 | $3,285 |
| Finland (Helsinki) | $3,321 | $3,285 |
| France (Marseilles) | $1,028 | $1,908 |
| Germany (Hamburg) | $1,485 | $1,838 |
| Gibraltar | $977 | $1,042 |
| Greece (Piraeus) | $814 | $824 |
| Guatemala (Guatemala City) | $902 | N/A |
| Guernsey (St Peter Port) | $1,843 | $2,070 |
| Haiti (Port-au-Prince) | $1,172 | $3,380 |
| Hong Kong (Hong Kong) | $4,981 | $7,934 |
| India (Mumbai) | $1,793 | $2,811 |
| Indonesia (Jakarta) | $2,784 | $5,566 |
| Ireland (Dublin) | $1,748 | $1,644 |
| Isle of Man (Douglas) | $1,748 | $1,644 |
| Israel (Haifa) | $825 | $985 |
| Italy (Trieste) | $1,169 | $1,453 |
| Japan (Tokyo) | $4,290 | $7,140 |
| Jersey (St Helier) | $1,843 | $2,070 |
| Jordan (Aqaba) | $592 | $530 |
| Kenya (Mombasa) | $653 | $1,057 |
| Kuwait (Shuwaikh) | $484 | $692 |
| Latvia (Riga) | $1,463 | $1,890 |
| Lebanon (Beirut) | $825 | $1,014 |
| Liechtenstein (Vaduz) | $1,543 | $1,727 |
| Lithuania (Klaipeda) | $1,463 | $1,890 |
| Luxembourg | $1,595 | $1,907 |
| Malaysia (Port Kelang) | $3,850 | $6,458 |
| Mexico (Manzanillo) | $3,857 | $4,074 |
| Monaco | $495 | $540 |
| Netherlands (Rotterdam) | $1,595 | $2,214 |
| Pakistan (Karachi) | $2,300 | $2,375 |
| Philippines (Manila) | $3,630 | $7,660 |
| Singapore | $2,860 | $5,400 |
| Slovenia (Koper) | $550 | $702 |
| South Korea (Busan) | $3,650 | $7,344 |
| Spain (Valencia) | $825 | $1,026 |
| Switzerland (Geneva) | $495 | $540 |
| Taiwan (Kaohsiung) | $5,000 | $7,450 |
| Thailand (Laem Chabang) | $2,215 | $2,189 |
| UAE (Jebel Ali) | $1,072 | $1,106 |
| US (Los Angeles) | $1,450 | $1,900 |
| US (New York) | $1,946 | $2,369 |
| Vietnam (Saigon) | $3,300 | $4,536 |
2. Saudi Arabia Housing Costs
Fifty percent of citizens in Saudi own their own property. Just over 73% of high-net-worth individuals are planning to buy their second home. In 2021, Saudi was voted the world's most affordable country to purchase houses and apartments.
Monthly Rental Prices in Saudi Arabia
1 bedroom apartment in City Centre: SAR1,000 – SAR4,000
1 bedroom apartment outside the City Centre: SAR750 – SAR2,000
3 bedroom apartment in City Centre: SAR1,600 – SAR6,000
3 bedroom apartment outside the City Centre: SAR1,300 – SAR3,750
Price per square meter (10.7 square feet) to buy in City Centre: SAR2,500 – SAR8,000
Price per square meter (10.7 square feet) to buy outside City: SAR2,000 – SAR6,500
Saudi Arabia Housing Cost Comparison
This is how rents in Saudi Arabia compare with other countries around the globe: –
United Kingdom is 133.43% more expensive
United States is 300.88% more expensive
Australia is 188.58% more expensive
Singapore is 470.50% more expensive
France is 100.42% more expensive
UAE is 186.95.76% more expensive
Spain is 69.29% more expensive
Source: Numbeo
How to Save on Housing Costs
Share an apartment or house. Have a look at the following sites to find your perfect room or flatmate: com, iRoommates, Erasmusu, Flatmate, and Flatmatie.
Different regions – different prices. The housing costs in different provinces vary considerably. They also vary within provinces from city to city and within different neighborhoods in the same city. Have a look at Four Winds for city comparisons. Most expats live in Jeddah and Riyadh as they are most suited to a Western lifestyle.
3. Saudi Arabia Food, Grocery, and Restaurant Costs
Saudi's major food exports are dates, dairy and fish which can all be enjoyed at really low prices. As an international destination and a constant of expats, you'll be able to find high quality food to suit most palates at reasonable prices.
Inexpensive Restaurant: SAR15 – SAR50
Takeout Coffee: SAR7 – SAR23
Bottle of Coke: 5 – SAR4
1L of milk: SAR4 – SAR10
Loaf of Bread: SAR1 – SAR7
12 Eggs: 6 – SAR16
1kg Chicken Fillets: SAR14 – SAR42
1kg Beef: SAR30 – SAR70
1kg Apples: SAR4 – SAR11
1kg White Rice: SAR5 – SAR12
This is how restaurants and food prices compare with other major countries in the world.
UK restaurants are 54.80% more expensive, and groceries are 2.69% more expensive than in Saudi Arabia.
United States restaurants are 77.47% more expensive, and groceries are 69.03% more expensive than in Saudi Arabia.
Australian restaurants are 59.65% more expensive, and groceries are 63.90% more expensive than in Saudi Arabia.
Singapore restaurants are 42.71% more expensive, and groceries are 61.99% more expensive than in Saudi Arabia.
French restaurants are 59.06% more expensive, and groceries are 41.56% more expensive than in Saudi Arabia.
UAE restaurants are 41.67% more expensive, and groceries are 13.32% more expensive than Saudi Arabia.
Spanish restaurants are 22.36% more expensive, and groceries are 11.55% cheaper than in Saudi Arabia.
Source: Numbeo
Bonus Tips for Cheaper Food, Restaurants, and Groceries
Know your supermarkets: Saudi Arabia has a good range of foods to suit most cultures. Many farmers' markets are selling great fresh produce in most areas within Saudi. There are also excellent health food stores that sell organic foods. Popular supermarkets in Saudi Arabia are Panda, Saco, Carrefour, UAEflower, and Lulu hypermarket.
Find Cheap Eats:You can buy most food and dairy products at a reasonable price in Saudi Arabia. Also, supermarkets and restaurants offer huge discounts from time to time. Have a look at the following sites for suggestions – Trip Advisor, Four Square, Shawarma Mama Noura, Giovanni L, Beyzade, and Subway.
4. Saudi Arabia Alcohol Costs
Saudi Arabia follows Islamic laws and has very strict rules, hence alcohol is completely banned in Saudi and is strictly prohibited even in hotels. In fact, you could get arrested if you enter the country with any alcohol.
If an individual is caught drinking in Saudi, the act is punishable by fines, public flogging, lengthy imprisonment, and even deportation.
5. Saudi Arabia Transportation Fares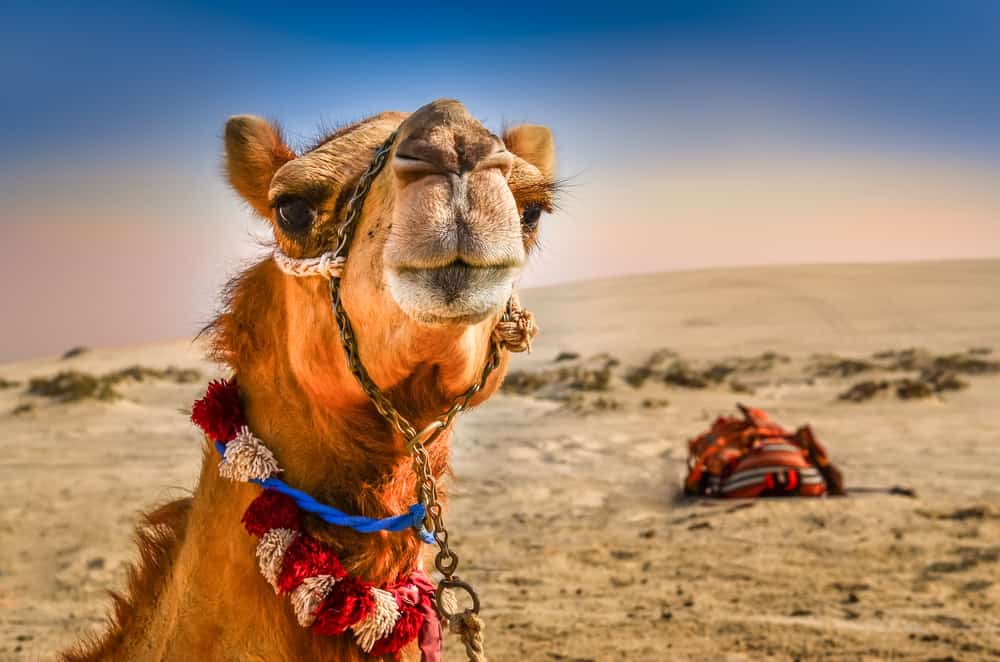 As one of the richest countries in the world, Saudi has a modern transportation network of railways, roads, air, and marine. The network of highways and roads is 221,372 kms long. Saudi Arabia, with its rich oil reserves, encourages road transport by offering the lowest petrol prices in the world. The impressive metro network is used extensively in cities.
Here are some example ticket costs.
Adult Single – SAR2 – SAR10
Monthly season ticket, unlimited – SAR100 – SAR400
Taxi Start (normal tariff) – SAR5 – SAR20
Taxi 1km (normal tariff) – 8 – SAR12
How to save money on public transport
Buses are the cheapest way to travel in Saudi
Buy a train ticket in advance and enjoy the discounts
Fuel prices in Saudi Arabia are low. Hence you can hire a car in Saudi at budget prices
You can use motorbikes when the weather is cool enough – in the winter, and during the evening and early morning
6. Cost of Internet in Saudi Arabia
Generally, Saudi Arabia has lower internet prices than many other countries worldwide. Here are some sample internet prices.
7. Cost of Clothing, Personal Items, Gym, and Leisure
Saudi Arabia has four major seasons: summer, autumn, winter and spring. As most of the landmass is desert, it gets extremely hot with average temperatures above 40 C for several months, with very little or no rainfall in summer. In winter (December- February), rain and, very occasionally, snow can occur in some regions. The average temperature in the winter season is 23 C degrees in Jeddah, 17 C degrees at Al-Dammam, and 14 C degrees in Riyadh.
The wettest month is April and the average rainfall in this month is 23.8mm. The driest months in Saudi are June, July, and September.
Here are some clothing prices, together with other useful prices.
Pair of Jeans: SAR60 – SAR350
Summer Dress: SAR75 – SAR400
Running Shoes (Trainers): SAR200 – SAR600
Business Shoes: SAR150 – SAR600
Short Doctor's visit (15 mins): SAR193
Deodorant: SAR18
Shampoo: – SAR18
Toilet Paper (4 rolls): SAR10
Gym membership: SAR200 – SAR761 per month
Movie (cinema) ticket: SAR50- SAR80
Source: Numbeo and Expatistan
8. Cost of Owning a Car and Driving a Car in Saudi Arabia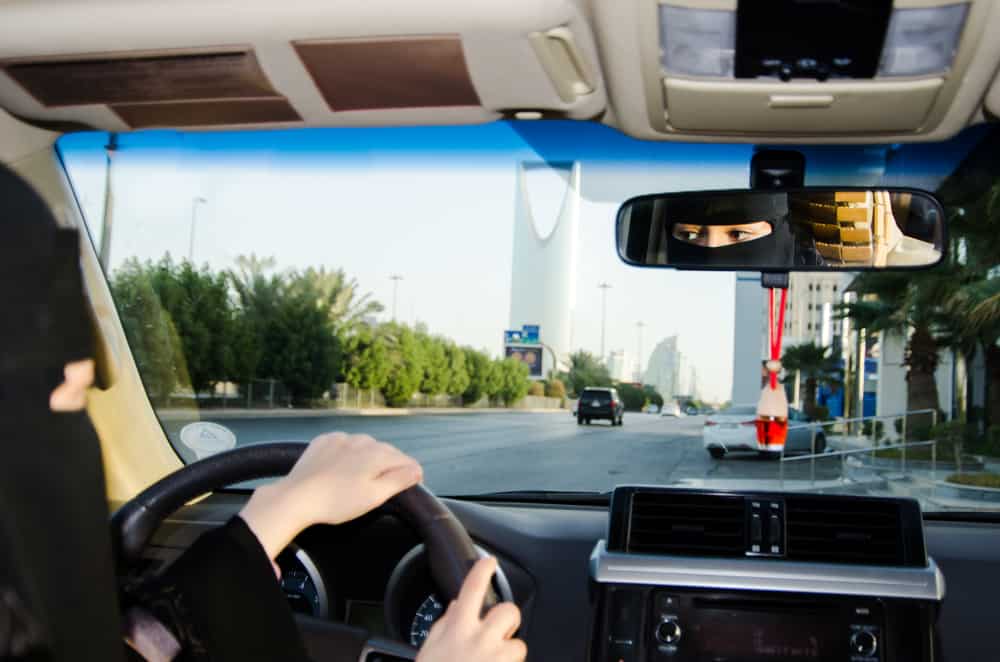 Saudi Arabia has an extremely efficient road system that, together with exceptionally low fuel prices, makes driving a pleasure.
People with EU, US, Canada, Australia, New Zealand or Gulf country licences can use their foreign licence for three months. International driving licencs can also be used for three months. After that period, you must convert to a Saudi licence. People with US or UK licenses can convert to a Saudi licence without a driving test.
The annual vehicle insurance pricing depends on vehicle's value and driver profile. Third-party liability starts at around SAR800 and fully comprehensive insurance starts at SAR 2,500. Have a look at Expat Arrivals for more detailed information.
Here are some other costs of owning and operating a car in Saudi Arabia:
Volkswagen Golf:SAR87,000
1 liter (¼ gallon) of gas (petrol):SAR 2.00- SAR2.33
Other fees (if any):The average cost of owning and running a car in Saudi Arabia is SAR3,388 per annum
Source: Numbeo, Expatistan
Ways to save money driving in Saudi Arabia
Need your car/vehicle moved to Saudi Arabia? Then read our guide to Car Transport & Vehicle Shipping
9. Taxes in Saudi Arabia
The major benefit of living in Saudi Arabia is individuals do not need to pay income tax according to their earnings if they derive only from employment in Saudi. To learn more about the Saudi tax system, go to Saudi taxes.
Sales tax or VAT in Saudi Arabia 15% and is usually included in the price you see in shops. There's no real estate tax, but zakat (a religious wealth tax based on a taxpayer's net worth not his/her income) may be payable on real estate if they are used for specific purposes. Learn more about property tax in Saudi Arabia at this government website.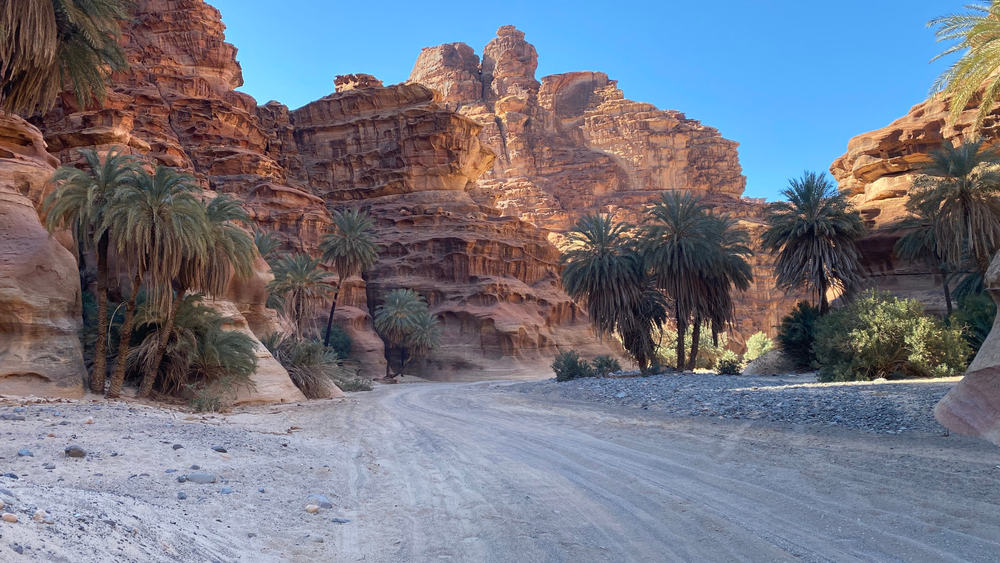 10. Flight Costs from Saudi Arabia
If you do make a move to Saudi Arabia, here's how much it will cost approximately to fly to other major world cities from Riyadh based on the lowest, one-way fares from Skyscanner as of late 2022:
London: SAR486
Paris: SAR490
New York: SAR1,107
Los Angeles: SAR1,354
Dubai: SAR242
Sydney: SAR1,622
Melbourne: SAR1,710
Cape Town: SAR1,105
Hong Kong: SAR945
Other Saudi Arabian Relocation Tips
The costs and pricing above should give you a good idea of the cost of living in Saudi Arabia, but perhaps the following extra tips will make your move go smoothly.
11. Relocating to Saudi Arabia Alone
Moving is always stressful, but moving on your own can be exceptionally difficult. Thankfully Saudi Arabia is a country that is safe and welcomes newcomers as long as they respect the law. Here are a few tips about settling in Saudi Arabia.
Meetups:Saudi has many Meetup groups covering a wide range of activities such as valley clean-up, Soccer meetup evening, UTV's rides, and many more.
Attend local events: There is always something going on in every province in Saudi Arabia, and many of the activities are free. Have a look at the following sites for inspiration – Alula Buggies UTV Tour, Trip Advisor, Visit Saudi, Riyadhtrips, Abhatrips, and Viavii
12. Moving to Saudi Arabia with a Family
Saudi Arabia is an extremely family-friendly country with many family activities, including a wide variety of water sports, 4X4 adventures and camel rides in the desert, museums, theme parks, and everything in between.
New parents (or parents to be):Check out Facebook and Expatica for advice, courses, and ways to meet other parents or parents-to-be.
Live in a family-friendly area:Find the best family-friendly region and area to live in Riyadh, Makkah, Jeddah, Dammam, and Al Jubail.
Find things to do with the kids:Saudi Arabia has lots for children to do. Have a look at the following website for inspiration – Expatica, Trip Advisor, Edarabia, and Wanderlog.
13. Moving to Saudi Arabia for Work
Moving to a new country for work is one of the most common reasons people choose to move. While it is possible to move without a job, it makes sense to ensure there are jobs in your field before you make a move.
As Saudi Arabia is the wealthiest oil-rich country in the world, most people move here for lucrative employment. Most employers offer huge incentives and salaries that are free from the tax which naturally means that jobs in Saudi are in high demand. In the more populated areas and cities, various occupations are constantly short of qualified candidates, including IT specialists, doctors, health care assistants, skilled labourers, electrical engineers, admin staff, HR specialists, and project managers, to name just a few.
Here are a few things to consider when moving for work:
Salary:The gross salary range is SAR5,384.00 – SAR24,166.00 per month. However, this range may vary with the job categories and company you work for. The costs we outlined above should give you a rough idea of how much more you'll want to be made to make a move worthwhile. You can also check salary ranges on sites such as Glassdoor and Paylab.
How to find work: If you want to have a job lined up before you move to Saudi Arabia but aren't sure where to begin, the following sites are good places to start: Bayt, Naukrigulf, Expatriates, Saudi Tanqeeb, and Gulf Talent. You may also want to Google recruiters in your industry, as they can often help land you some initial interviews as well.
14. Moving to Saudi Arabia from Australia
Over 5,000 Australian citizens work in Saudi, and most work in major commercial centers such as Jeddah and Riyadh. Many Aussies work in the education, health, and engineering fields. Those that have moved to Saudi say they love the lifestyle and outdoor events. If you are thinking of moving from Australia to Saudi Arabia, here are a few things to consider.
Size comparison:Saudi Arabia is approximately 3.6 times smaller than Australia and has a population of just over 36 million compared with Australia's 25.9 million.
Join expat groups:Meetup, Internations, and Facebook offer ways of meeting up with other Australians in Saudi Arabia.
15. Moving to Saudi Arabia from the United States
Most of the 80,00 US citizens that work in Saudi are employed in the oil industry.
Size: United States is 357% larger than Saudi Arabia, and the US population is almost 256 million higher.
Expat groups:Meeting up with fellow Americans can help you ease into your new life in Saudi Arabia. Link up through sites such as Internations and Meetup.
16. Moving to Saudi Arabia from the United Kingdom
There are around 26,000 UK citizens in Saudi, working in the oil industry, construction, health care, IT and education. So, if you're considering joining thm, here are a few bonus tips:
Size: Saudi Arabia has a huge landmass, making this Middle Eastern country nine times bigger than the United Kingdom. However, the populations of both countries are almost identical.
Expat groups:If you want to get together with others from the UK who enjoy everything Saudi Arabia offers, then go to Internations and Meetup.
Hopefully, the tips and costs above are helpful. If you want to get started pricing out how much it will cost you to move to Saudi Arabia, you can start by comparing moving quotes here.
Guides to moving and living in other countries around the globe