Below we look at the 2 "best" Freight Forwarding companies in Watford out of 5.
To learn more about how we chose the best please consult our FAQ section at the end.
Please not the following listings are in no particular order and we are not making any recommendations for any particular company.
PFE Express Ltd Air Freight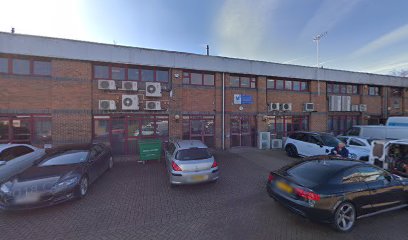 Description from the business: Our specialist Air Freight office operates import and export air freight services utilising our own ERTS and bonded warehouse facilities.
Our partnership with our global airline network offers guaranteed capacity with all major carriers on all routes worldwide.
Whether you are moving urgent samples, large frequent consignments or delayed production, we are able to help you.
Additional Services:
None Listed
Address: Unit 38, Metro Centre, Tolpits Ln, Northwood, Watford WD18 9SD
PFE Express Ltd Air Freight website
Review Score: 5
Number of Reviews: 1
Read Reviews
Auto Kenya Ltd

Description from the business: Auto Kenya Specialises in Shipping Vehicles from the UK to Mombasa and Dar Es Salaam Serving Kenya, Uganda, Tanzania and South Sudan.
We Offer a Hassle Free Shipping Service and Arrange UK Wide Collection, Pre-Shipment Inspections, Marine Insurance and Shipping
Additional Services:
Shipping service
Address: Century Court, 5, Tolpits Ln, Northwood, Watford WD18 9PX
Review Score: 4.9
Number of Reviews: 78
Read Reviews
How we picked the best Watford Freight Forwarding Companies
We started with a dataset of 5 Watford freight forwarding companies we could find via Google Maps and narrowed it down to the best 2.
To do this we removed any company that:
Had no website
Had no reviews
Had an average review score below 2.0
At this point if we had 17 or fewer forwarders we listed all of them.
For cities where we were left with more than 17 forwarders we made further revisions by either increasing the required review score (e.g. going from a minimum of 2.0 to 4.0) and/or increasing the minimum number of required reviews (e.g. going from at least 1 review to at least 10).
Note we only used review data from Google Maps and not any other third-party websites.
More cities:
Romford Freight Forwarder
Chelmsford Freight Forwarder
Brentford Freight Forwarder
Widnes Freight Forwarder
Runcorn Freight Forwarder