Below we look at the 2 "best" Freight Forwarding companies in Widnes out of 3.
To learn more about how we chose the best please consult our FAQ section at the end.
Please not the following listings are in no particular order and we are not making any recommendations for any particular company.
Karl Schmidt UK Ltd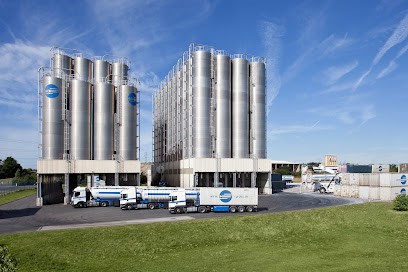 Description from the business: The SCHMIDT family business has developed into a leading service provider for bulk logistics throughout Europe.
2,500 employees at 49 locations world-wide provide extensive one-source service for our customers and clients when transporting, storing and handling bulk goods.
In addition, the SCHMIDT Group is active in the construction of logistics facilities for free-flowing bulk goods.
Every day, the SCHMIDT Group processes more than 1000 transport orders.
Plus stock orders and customer-specific specialty orders.
Our very own state-of-the-art freight-forwarding software supports users from various participating fields.
Additional Services:
Warehouse
Address: Suite B3 Simms Cross Business Hub, Widnes Rd, Widnes WA8 6AX
Review Score: 5
Number of Reviews: 5
Read Reviews
Hales Freight Widnes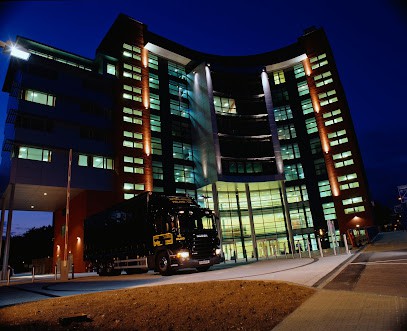 Description from the business: With over 40 years experience in freight forwarding, logistics and pallet delivery to and from the UK, Ireland and recently Europe, our staff and service won't be beaten on speed, service and reliability.
Additional Services:
Logistics service
Transportation service
Address: Gorsey Industrial Estate, Johnson's Ln, Widnes WA8 0SJ
Review Score: 4.6
Number of Reviews: 13
Read Reviews
How we picked the best Widnes Freight Forwarding Companies
We started with a dataset of 3 Widnes freight forwarding companies we could find via Google Maps and narrowed it down to the best 2.
To do this we removed any company that:
Had no website
Had no reviews
Had an average review score below 2.0
At this point if we had 17 or fewer forwarders we listed all of them.
For cities where we were left with more than 17 forwarders we made further revisions by either increasing the required review score (e.g. going from a minimum of 2.0 to 4.0) and/or increasing the minimum number of required reviews (e.g. going from at least 1 review to at least 10).
Note we only used review data from Google Maps and not any other third-party websites.
More cities:
Runcorn Freight Forwarder
Manningtree Freight Forwarder
Sale Freight Forwarder
Salford Freight Forwarder
Lichfield Freight Forwarder