Below we look at the 2 "best" Freight Forwarding companies in Sale out of 3.
To learn more about how we chose the best please consult our FAQ section at the end.
Please not the following listings are in no particular order and we are not making any recommendations for any particular company.
LK Shipping UK LTD

Description from the business: LK Shipping UK LTD is a freight forwarding company who provides freight services from UK to Sri Lanka.
Our primary goal is to provide an excellent, professional, efficient service to our valued customers.
Our operation is extended to our Sri Lankan community who lives in the far end of the Aberdeen in Scotland to Point Pedro in Jaffna Sri Lanka.
We are proud to say even during the lockdown period in the world our team has tried their best to smoothly run the operation without any hiccups.
Notwithstanding, the various difficulties we face every day in relation to our operation we take our jobs very seriously and treat this as a service which we do for our valued customers since it is YOUR DELIVERY, OUR PASSION.
.
.
Additional Services:
None Listed
Address: 289 Norris Rd, Sale M33 2UN
Review Score: 4.7
Number of Reviews: 86
Read Reviews
M & W Freight Ltd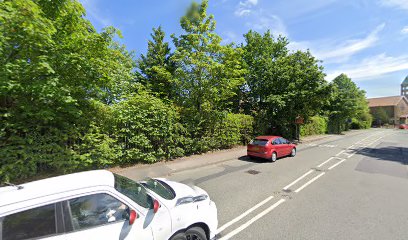 Description from the business: None Provided
Additional Services:
None Listed
Address: Mirwell House, Carrington Ln., Sale M33 5NL
Review Score: 5
Number of Reviews: 2
Read Reviews
How we picked the best Sale Freight Forwarding Companies
We started with a dataset of 3 Sale freight forwarding companies we could find via Google Maps and narrowed it down to the best 2.
To do this we removed any company that:
Had no website
Had no reviews
Had an average review score below 2.0
At this point if we had 17 or fewer forwarders we listed all of them.
For cities where we were left with more than 17 forwarders we made further revisions by either increasing the required review score (e.g. going from a minimum of 2.0 to 4.0) and/or increasing the minimum number of required reviews (e.g. going from at least 1 review to at least 10).
Note we only used review data from Google Maps and not any other third-party websites.
More cities:
Salford Freight Forwarder
Lichfield Freight Forwarder
Castlederg Freight Forwarder
Great Blakenham Freight Forwarder
Bexleyheath Freight Forwarder