If you're interested in establishing yourself and your home somewhere new, then Canada could be just the place for your brand-new start!
Canada is known for its high quality of living – residents of the country are renowned for their friendliness and politeness – plus, the country has spectacular landscapes.
Let's take a look at the best places to live in Canada for work, families, immigration, retirement, and more.
Best Places To Live In Canada
| City | Province | Reason |
| --- | --- | --- |
| Toronto | Ontario | Best for work |
| Sherbrooke | Québec | Best for affordability |
| Edmonton | Alberta | Best for families |
| Windsor | Ontario | Best for immigrants |
| Victoria | British Columbia | Best for retirement |
| Montreal | Québec | Best for young adults |
| Ottawa | Ontario | Best for students |
| Calgary | Alberta | Best for food |
| Québec City | Québec | Best for singles |
| Toronto | Ontario | Best for members of the LGBT+ community |
| West Kelowna | British Columbia | Best for weather |
| Banff | Alberta | Best for mountains |
Best Places To Live In Canada for Work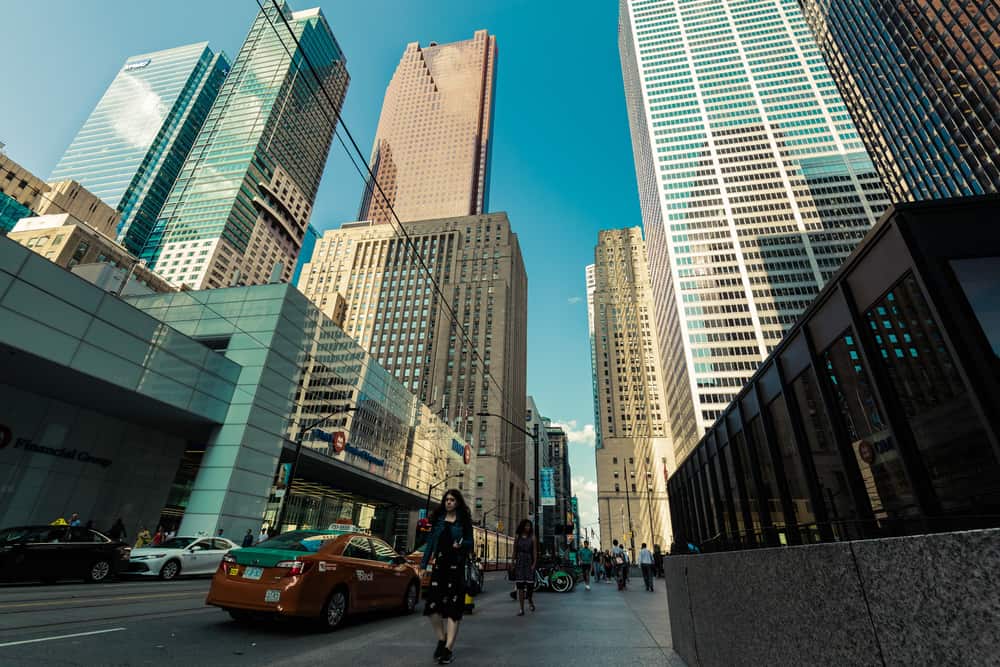 Toronto, Ontario, is a fantastic city for working professionals. It's located on the northwestern shore of Lake Ontario and is often mistaken for the capital of Canada as such a well-loved Canadian city.
Toronto is a cosmopolitan hub, drawing global attention for its consistent business and employment opportunities. It's home to the Big Five; the five banks that dominate the banking industry of Canada.
Those interested in developing or continuing their work in the field of finance or economics will thrive in Toronto.
Finance isn't the only industry with employment opportunities in Toronto. The city is the most populous in all of Canada, meaning there is a wealth of opportunities across industries such as education, life sciences, technology and hospitality.
The city's job market is predicted to continue to grow in the coming years, as the multi-sector advantages of the diverse population create an even larger pool of employment opportunities.
Previously named the business hub of Canada, Montreal, Québec, is another fantastic choice for those looking for work. With a strongly embedded Canadian working culture, Québec offers jobs across a range of sectors.
Cheapest Places To Live In Canada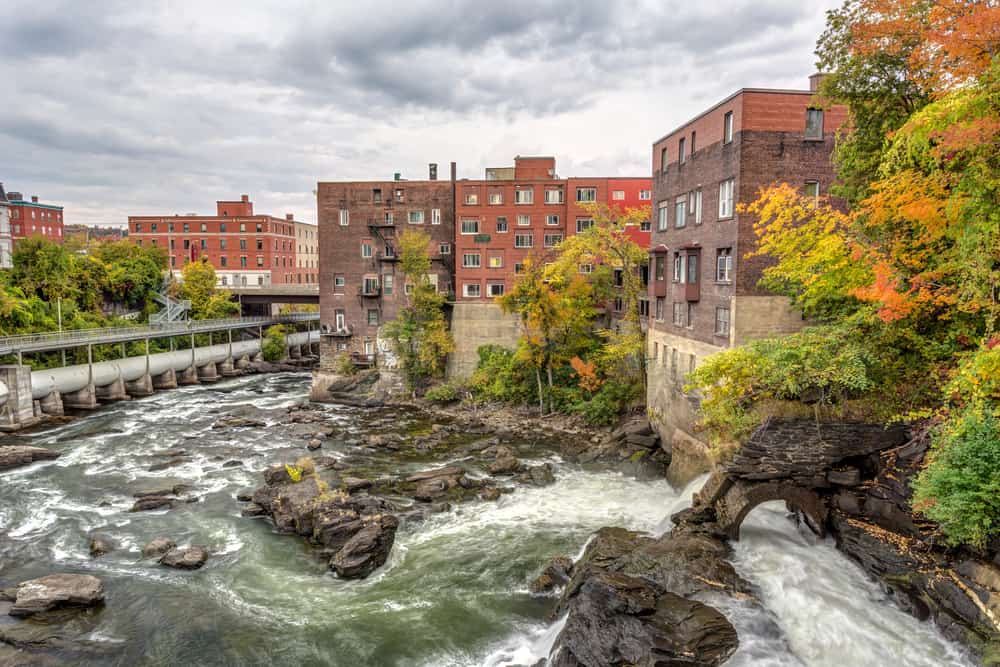 Sherbrooke, Québec, is nestled in the heart of Québec's Eastern Townships and has a beautiful mix of rural and urban features. Surrounded by parks, mountains and rivers, the city merges the beauty of nature with a thriving cultural hub.
Sherbrooke has a host of affordable housing and the unemployment rates in the city are lower than the national average. With records showing that the cost of living in the area is 30% lower than in Montreal, Sherbrooke is a wonderful place for those hoping to move on a smaller budget.
Edmonton, Alberta, is another wise choice for those looking for affordable living. Edmonton has a good job market and a very stable housing market, which are benefits for movers keeping an eye on their costs.
Best Places To Live In Canada for Families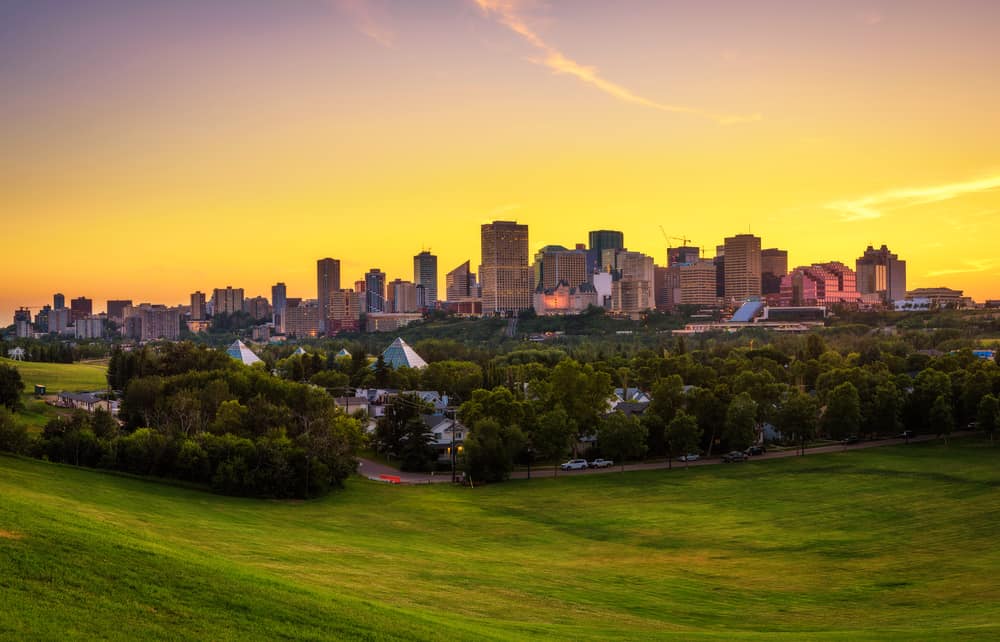 Canada is spoilt for choice when it comes to good cities to consider raising a family in. You'll want to take into account the crime rate, the education systems, and the amenities offered in the surrounding neighbourhoods.
Edmonton, Alberta, has a great reputation for being a safe and affordable city that provides access to exceptional childcare and education systems. Edmonton has a huge range of family-friendly amenities such as the Edmonton Valley Zoo, the TELUS World of Science and Fort Edmonton Park.
There is a range of communities in Edmonton that are perfect for raising families such as the residential neighbourhood of Glenora or the very affordable town of Ambleside. These communities, while safe and budget-friendly, don't compromise when it comes to quality of life and access to natural parks and hikes.
Trois-Rivières, Quebec, is another well-known choice for family-friendly cities. It lies on the North shore of the St. Lawrence River and is one of the oldest settlements in Canada and offers both private and public school options.
Best Places To Live In Canada for Immigrants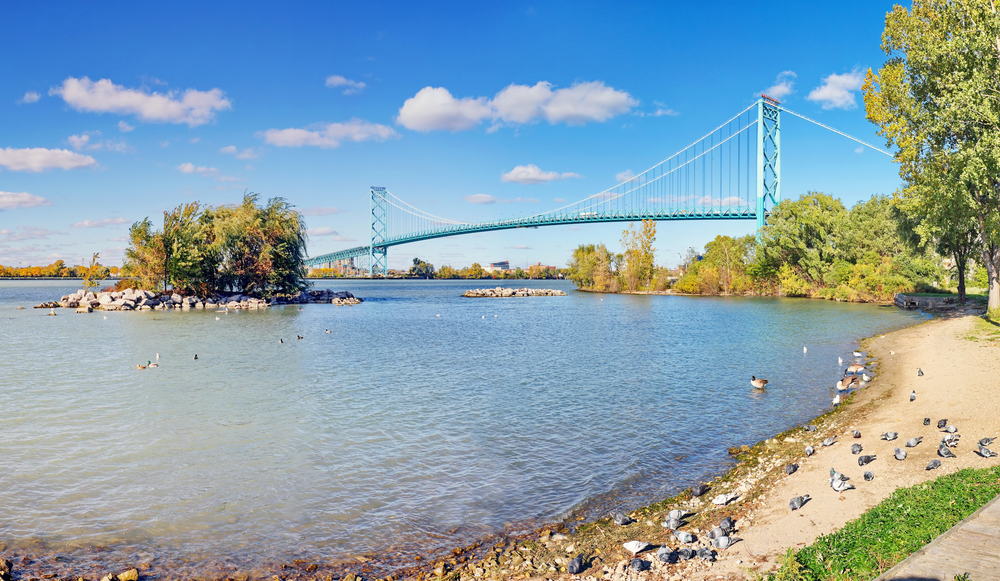 By far the best province in Canada for immigrants is Ontario. Within Ontario, there are a range of cities that offer fantastic opportunities for immigrants.
Windsor, Ontario, is a city on the south bank of the Detroit River, directly across from the U.S. city of Detroit. As one of the most culturally diverse cities in Canada, it offers affordable housing and quick access to the United States.
The top industries in Windsor are the automotive industry, manufacturing, tourism and government services. Predominant communities in Windsor are Middle Eastern, Italian, Asian, and European.
Windsor also has a range of legislative policies and services to help ease the transition for immigrants settling in the city, such as the Windsor Essex County Local Immigration Partnership.
It'd be amiss to discuss the best cities for immigration without discussing Toronto, Ontario. The bustling economy in the city and its diverse population all contribute to creating a dynamic and exciting environment for prospective immigrants.
Best Places To Live In Canada for Retirement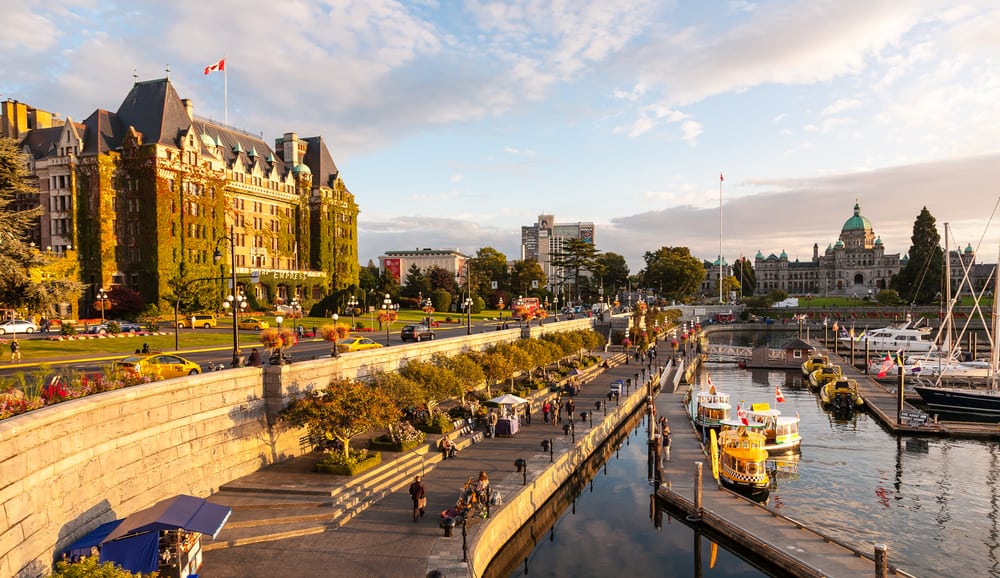 Located on Vancouver Island, Victoria, British Columbia ticks all the boxes for movers seeking a tranquil and beautiful spot to retire. The city has a high doctor per capita rate and paired with the mild weather, it makes a great haven for retirees.
Victoria is known to be great for wildlife, with many offshore islands providing beautiful beaches and the opportunity to get up close and personal with nature. It's a safe and friendly city, with a strong sense of community.
The property taxes in Victoria are low, though the cost of living is slightly above average when compared with other Canadian cities. There are commonly known retirement destinations in Victoria, such as Saanich.
Parksville, British Columbia, has the country's highest seniors per capita and an outstanding Mediterranean climate. The gorgeous sandy beaches and relaxed style of living are very appealing to retirees.
Best Places To Live In Canada for Young Adults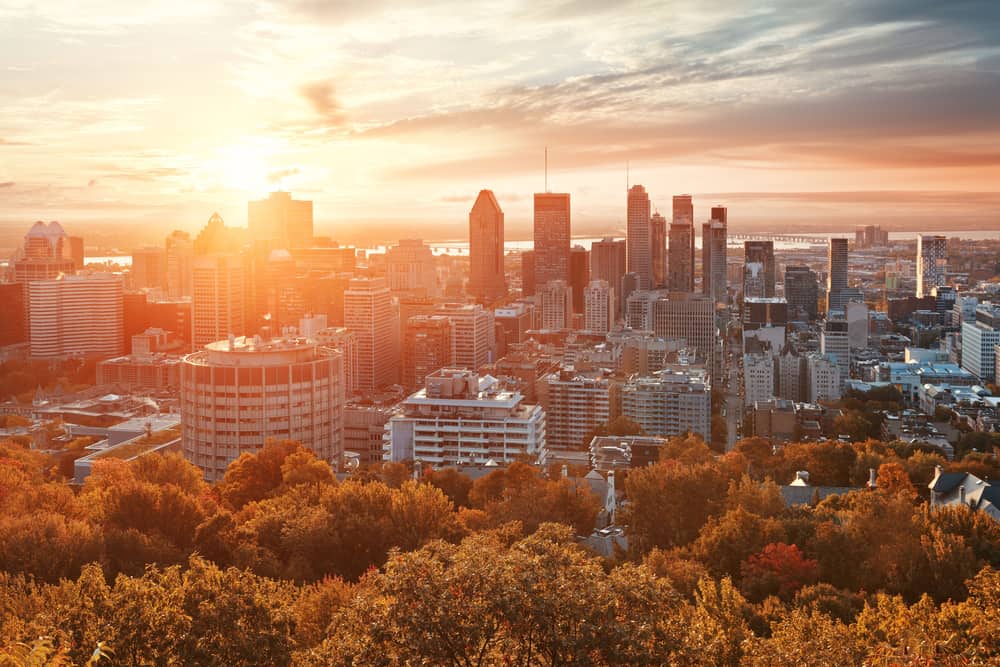 Montreal, Québec, is hailed as the epitome of French Canada, as the largest city in the province. Located on an island in the Saint Lawrence River, Montreal is a must-see city both for visitors and for people hoping to move permanently.
What makes Montreal perfect for young adults is its reputation as a fun and affordable city; Montreal is a city that never sleeps with year-long festivals and hundreds of attractions. It also has a wealth of employment opportunities across multiple sectors.
It is also a fantastic city for students, with seven highly-reputable and prestigious universities calling Montreal home. It is worth noting, however, that speaking French is a must to truly experience the best of the city.
Outstanding parks, culture-filled museums and eateries galore all contribute to Montreal's brilliant reputation. There's a variety of neighbourhoods in Montreal for young adults to consider, from the on-trend and vibrant nightlife downtown to the charming outer suburban districts.
Vancouver, British Columbia, is another choice option for young adults. In particular, Vancouver's West End is packed full of nightlife, cafes and opportunities to form new connections in a diverse city.
Best Places To Live In Canada for Students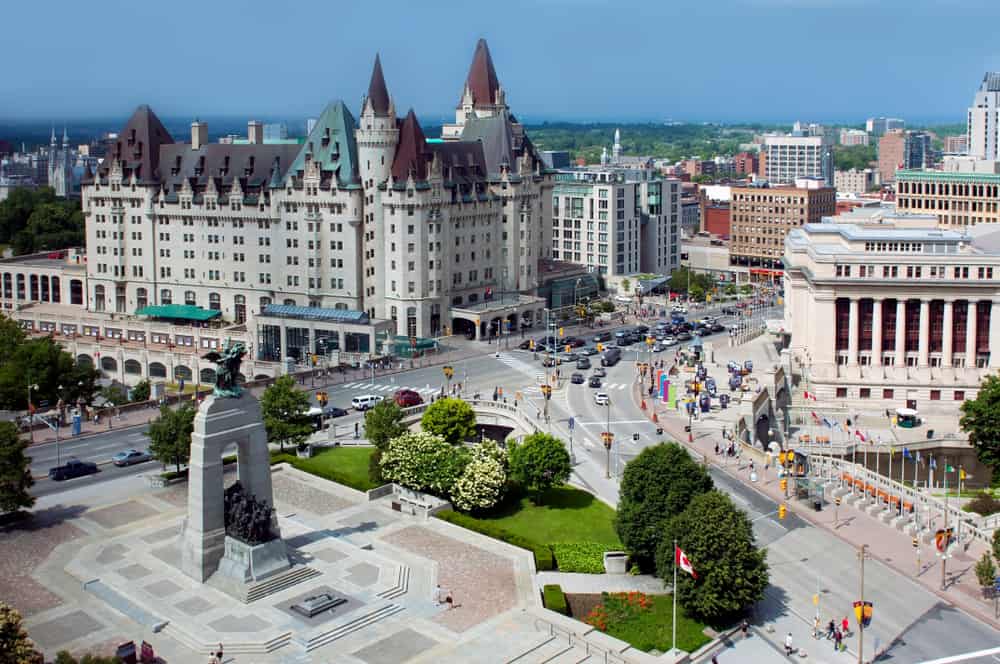 Ottawa, Ontario, is the capital of Canada and one of the most highly-recommended cities for students. Ottawa is home to a staggering 29 museums and the famous Rideau Canal – a 202-kilometre-long canal that is a famous tourist trap for ice skating during the winter months.
Ottawa has a range of universities to choose from, all of them benefiting from the cultural diversity that Ottawa offers.
The University of Ottawa is the largest French-English bilingual university in the world – just one example of how Ottawa's universities are also renowned to be popular with international students.
Other cities like Toronto and Montreal are also hailed as student hubs in the country – for those who are eager for a more fast-paced environment, Toronto may be a good choice, while Ottawa is perfect for more rural and campus-based students.
Best Places To Live In Canada for Food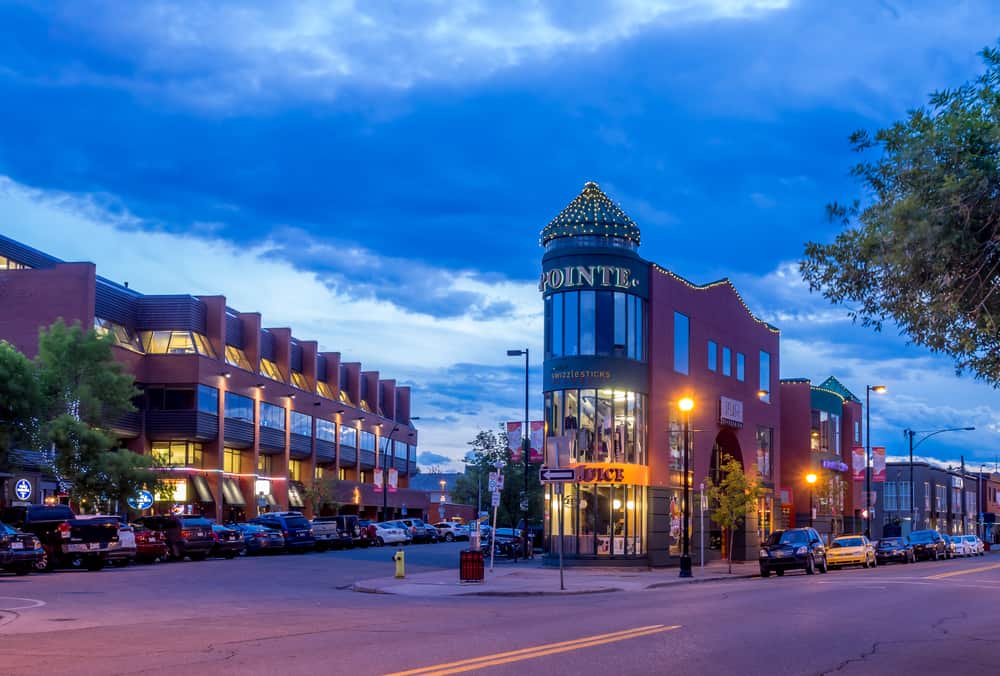 Calgary, Alberta, is a foodie oasis. Calgary is the largest city in the province of Alberta and is most well-known as the centre of Canada's oil industry.
The food in Calgary is very meat-centric (Calgary is Canada's largest provider of beef) and has defining steak and beef-style dishes.
In recent years, more and more independent restaurants have thrived in Calgary, providing places for those who have more adventurous tastes or are looking to get up close and personal with the chefs preparing the food.
Those who are hoping for more classic Canadian dishes should head to Ottawa, Ontario, for their iconic BeaverTails (hand-stretched fried dough pastries which resemble beaver tails!) and delicious chicken-topped poutine (french fries topped with squeaky cheese curds and brown gravy).
Best Places To Live In Canada for Singles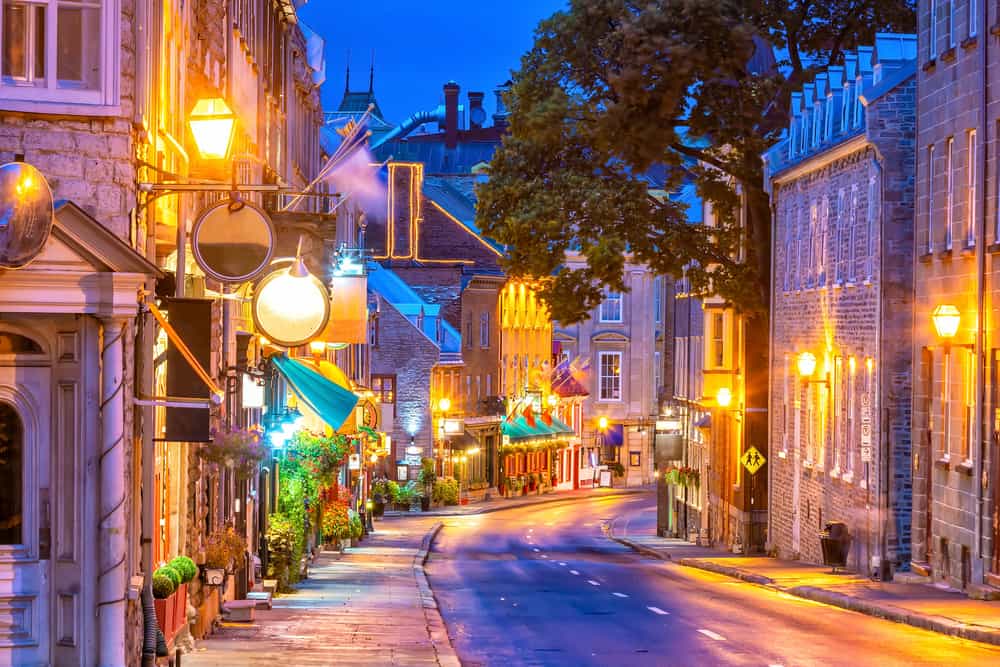 For those looking for love, Québec City, Québec, is an ideal spot. Québec City is located on the east side of Canada. It's a beautiful city, evidently influenced by French design.
One of Canada's more compact cities, Québec City, is full of charm and its long, winding cobblestones roads are a wonderful backdrop for singles who are hoping to make new connections, whether that be serious or light-hearted.
Vibrant nightlife can be found along Grande Allee and Rue St Jean, and there are several good bars and restaurants in the City that are ideal for date nights. Friendliness is high in Québec City, with residents speaking both French and English.
Other cities such as Toronto, Vancouver and Montreal are also highly recommended for singles, as the bustling environment and sprawling neighbourhoods offer plenty of places for communication.
Best Places To Live In Canada for The LGBT+ Community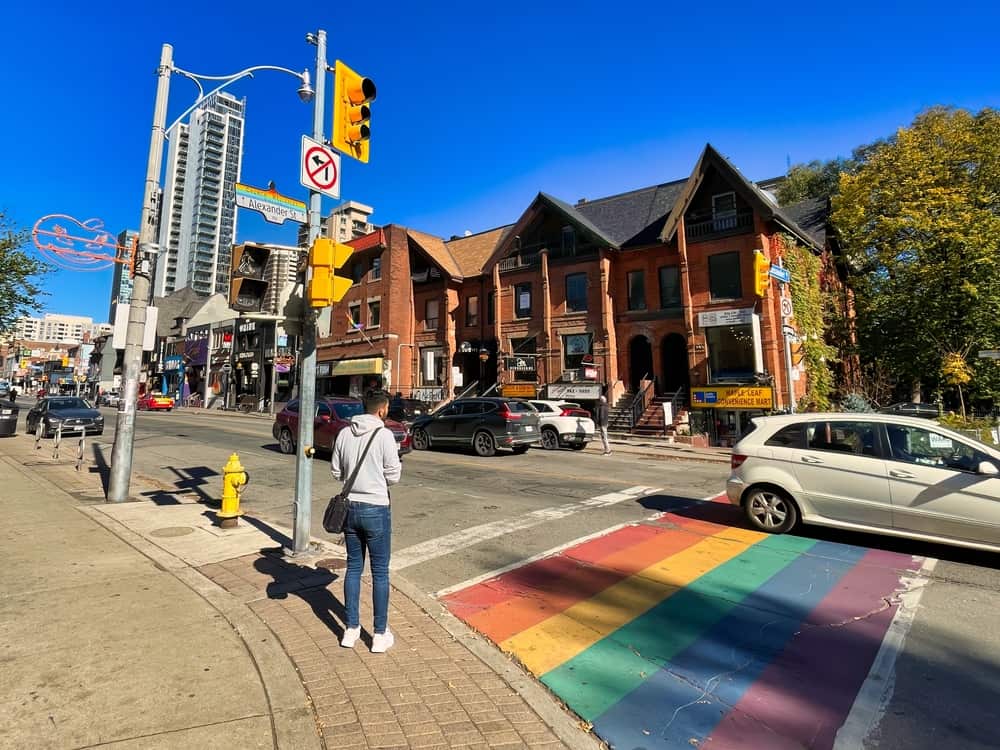 Toronto, has two fantastic LGBT+ neighbourhoods. The Gay Village and Queer West are dedicated spots for members of the LGBT+ community and are full of queer culture.
The Gay Village (commonly known as The Village) is surrounded by Church and Wellesley Streets and is Canada's largest gay community. The area is packed full of delicious restaurants, trendy and risqué shops and nightlife that is safe and welcoming for LGBT+ members.
Toronto hosts several Pride parades throughout the year, hosting events such as the Trans and Dyke March. This is a particularly good city for those hoping to actively engage with the LGBT+ community.
Queer West is on Queen Street West near Trinity Bellwoods Park and is known for its arts and culture, with many nearby galleries. It is also host to the Toronto Queer West Film Festival
For those eager for a more laid-back environment, you can't miss Vancouver's Gay Village. Decorated with rainbow-painted crossings and pink signs, Davie Street is Vancouver's prominent street for the LGBT+ community.
Best Places To Live In Canada for The Weather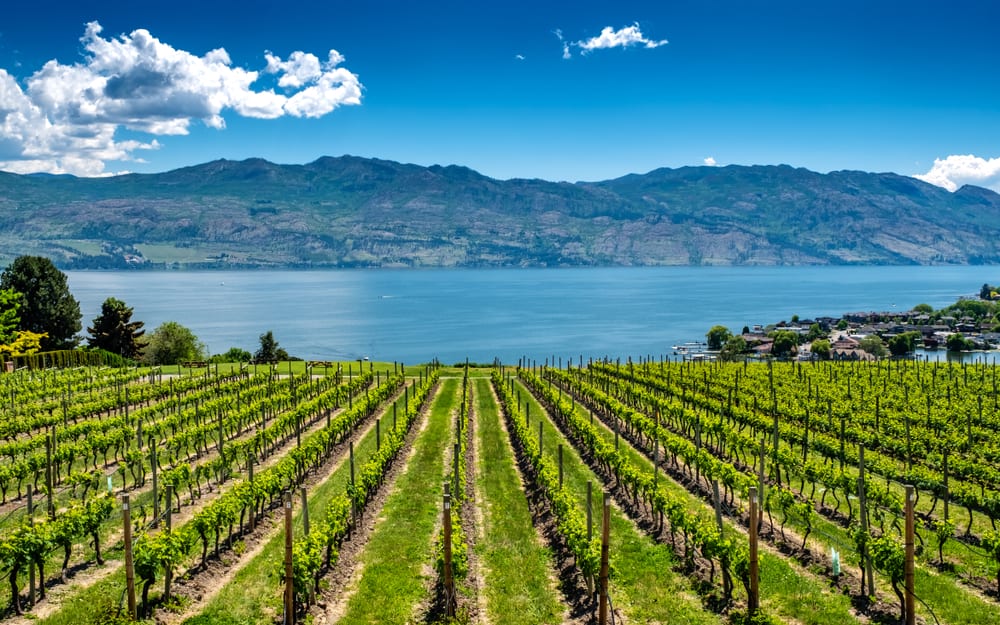 Thinking of Canadian weather commonly brings to mind cold and frosty winds, rivers turned to thick ice and piles of snow. However, the country is geographically huge making the weather just as diverse as the residents who live there.
Saying that, it is a good idea to keep Canada's natural proclivity for the cold in mind before deciding to settle anywhere, as some Canadian cities will go through intense cold weather months, but hope is not lost for those who long to live in the sun!
When choosing a province, British Columbia is the best for consistently moderate temperatures and consistently tops lists of good-weather destinations in Canada. West Kelowna, British Columbia, sees lovely sunny days during the summer, and though the winter season does bring wind and rain, snow is not as common.
If you're willing to experience the best and brightest of Canada's seasons, then Montreal offers sweltering summers and freezing winters – particularly good for those who enjoy summer or winter sports.
Best Places To Live In Canada Near Mountains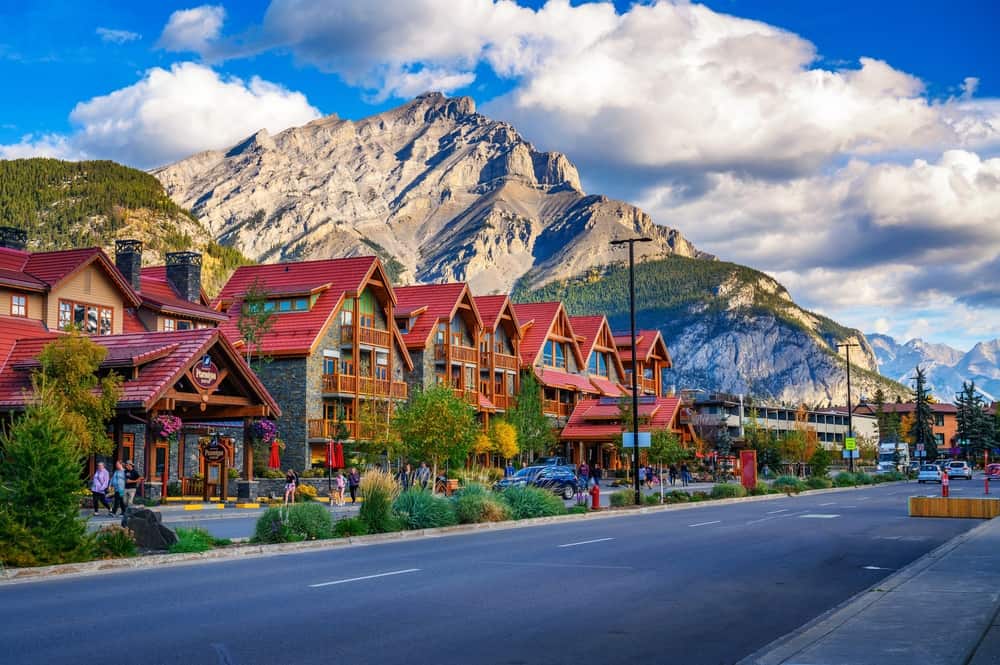 Canada has a range of stunning mountain towns, leaving movers with a range of options. The Canadian Rockies stretch almost 3,000 miles across various provinces and provide snow sport lovers with ample opportunities for skiing and snowboarding.
Alberta is, by far, the best province for those who are hoping to move somewhere with an up-close-and-personal view of the mountains.
Banff, Alberta, often tops the list for mountain lovers. Deep in the heart of the Canadian Rockies, this stunning mountain town is home to glacier-led lakes and has ample opportunity for spotting elk and grizzly bears.
Banff's surrounding nature became Canada's first National Park and is part of the Canadian Rocky Mountain Parks UNESCO World Heritage Site, attracting around 4 million visitors every year.
The small-town community also has many art galleries and museums for those hungry to take in some of Banff's local culture.
Whistler, a town in north Vancouver, is a globally-known ski resort. For those who are hoping for easy access to ski slopes and stunning winter views, Whistler could be the right choice.
Other Useful Guides To Canada