Below we look at the 1 "best" Freight Forwarding companies in St Albans out of 1.
To learn more about how we chose the best please consult our FAQ section at the end.
Please not the following listings are in no particular order and we are not making any recommendations for any particular company.
Fastnet Forwarding St Albans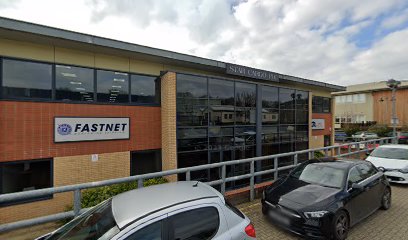 Description from the business: Fastnet commenced trading in the early eighties with the specific aim of providing a comprehensive worldwide freight forwarding service to UK manufacturers, exporters and importers who demanded a cost effective service together with a high degree of personal attention.
Today Fastnet has a global network of agents providing up to date local customs and transport information enabling the provision of a door to door service worldwide by air, road or sea.
With a trained and enthusiastic team working to a quality system, combined with the financial back-up of our parent company Star Cargo Plc, Fastnet is able to provide you with the level of professionalism and commitment you demand.
Additional Services:
None Listed
Address: Star Cargo House 1 Parkway, St Albans AL3 6PA
Fastnet Forwarding St Albans website
Review Score: 5
Number of Reviews: 1
Read Reviews
How we picked the best St Albans Freight Forwarding Companies
We started with a dataset of 1 St Albans freight forwarding companies we could find via Google Maps and narrowed it down to the best 1.
To do this we removed any company that:
Had no website
Had no reviews
Had an average review score below 2.0
At this point if we had 17 or fewer forwarders we listed all of them.
For cities where we were left with more than 17 forwarders we made further revisions by either increasing the required review score (e.g. going from a minimum of 2.0 to 4.0) and/or increasing the minimum number of required reviews (e.g. going from at least 1 review to at least 10).
Note we only used review data from Google Maps and not any other third-party websites.
More cities:
Leighton Buzzard Freight Forwarder
Stoke-on-Trent Freight Forwarder
Lewes Freight Forwarder
Swadlincote Freight Forwarder
Coggeshall, Essex Freight Forwarder