Below we look at the 1 "best" Freight Forwarding companies in Swadlincote out of 1.
To learn more about how we chose the best please consult our FAQ section at the end.
Please not the following listings are in no particular order and we are not making any recommendations for any particular company.
NTG Road UK Ltd.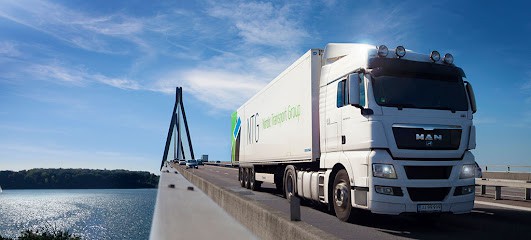 Description from the business: Our goal is to create value for you using the right transport solutions, so we offer competent sparring through our many years of focused industry experience.
Our teams of experienced operators are key to our success, and each team brings unique knowledge of freight forwarding and logistics operations.
The teams are enthusiastic and driven by a "can-do" approach, which provides excellent and trustworthy service.
We provide our services based on a large and diverse fleet and trusted subcontractors.
We strive to maintain long-lasting partnerships, so we nurture supplier relations and engage with mutual respect.
As a customer at NTG, you will feel comfortable knowing that everything is taken care of.
Additional Services:
None Listed
Address: Oaktree Business Park, Unit 1a & 2a, Cadley Hill Rd, Swadlincote DE11 9DJ
Review Score: 2.3
Number of Reviews: 3
Read Reviews
How we picked the best Swadlincote Freight Forwarding Companies
We started with a dataset of 1 Swadlincote freight forwarding companies we could find via Google Maps and narrowed it down to the best 1.
To do this we removed any company that:
Had no website
Had no reviews
Had an average review score below 2.0
At this point if we had 17 or fewer forwarders we listed all of them.
For cities where we were left with more than 17 forwarders we made further revisions by either increasing the required review score (e.g. going from a minimum of 2.0 to 4.0) and/or increasing the minimum number of required reviews (e.g. going from at least 1 review to at least 10).
Note we only used review data from Google Maps and not any other third-party websites.
More cities:
Coggeshall, Essex Freight Forwarder
Tonbridge Freight Forwarder
Billingshurst Freight Forwarder
Antrim Freight Forwarder
Littlehampton Freight Forwarder