Below we look at the 2 "best" Freight Forwarding companies in Middlesex out of 5.
To learn more about how we chose the best please consult our FAQ section at the end.
Please not the following listings are in no particular order and we are not making any recommendations for any particular company.
J J Freight Solutions Ltd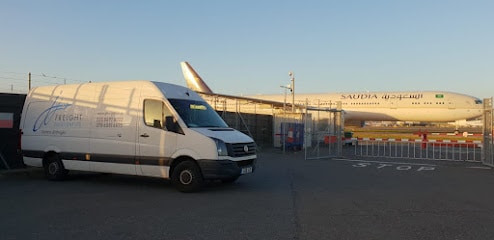 Description from the business: JJ Freight is a business that has established itself as one of the leading contenders in the excess luggage and international removal industry.
Our company can arrange the door-to-door transport of owner packed goods by sea, air or road worldwide and, to this day, remains a specialist in this market.
We specialize in shipping anything from personal effects and household pets to cars, motorbikes etc, ensuring all items are packed safely and reach there destination on-time.
Additional Services:
Courier service
Import Export Company
Packaging Supply Shop
Delivery Company
Shipping service
Transportation service
Vehicle exporter
Address: Unit 60, Phoenix Distribution Park, Phoenix Way, Heston, Middlesex TW5 9NB
J J Freight Solutions Ltd website
Review Score: 4.8
Number of Reviews: 4
Read Reviews
Air Support Services
Description from the business: None Provided
Additional Services:
Recruiter
Address: Northumberland Close, 1st Floor Westpoint, Stanwell, Middlesex TW19 7LN
Review Score: 4.5
Number of Reviews: 8
Read Reviews
How we picked the best Middlesex Freight Forwarding Companies
We started with a dataset of 5 Middlesex freight forwarding companies we could find via Google Maps and narrowed it down to the best 2.
To do this we removed any company that:
Had no website
Had no reviews
Had an average review score below 2.0
At this point if we had 17 or fewer forwarders we listed all of them.
For cities where we were left with more than 17 forwarders we made further revisions by either increasing the required review score (e.g. going from a minimum of 2.0 to 4.0) and/or increasing the minimum number of required reviews (e.g. going from at least 1 review to at least 10).
Note we only used review data from Google Maps and not any other third-party websites.
More cities:
Wisbech Freight Forwarder
East Cowes Freight Forwarder
Bury Freight Forwarder
Newcastle upon Tyne Freight Forwarder
Great Yarmouth Freight Forwarder