Below we look at the 2 "best" Freight Forwarding companies in Newcastle upon Tyne out of 9.
To learn more about how we chose the best please consult our FAQ section at the end.
Please not the following listings are in no particular order and we are not making any recommendations for any particular company.
Worldwide Flight Services
Description from the business: None Provided
Additional Services:
None Listed
Address: Newcastle International Airport, Airport Freightway Freight Village, Woolsington, Newcastle upon Tyne NE13 8BH
Worldwide Flight Services website
Review Score: 4.3
Number of Reviews: 10
Read Reviews
Stadium Export Services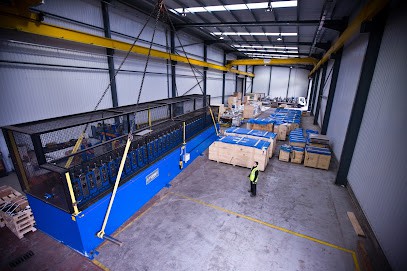 Description from the business: Stadium Export Services provides a comprehensive export service offering everything from bespoke packaging for export to various shipping solutions.
We combine longstanding freight expertise with a suite of freight services tailored to your shipping needs.
Our friendly team will assist you every step of the way removing the burden of freight forwarding.
We have an experienced design, packaging and shipping team ready to provide you with a safe, robust and cost effective solution ensuring your items arrive at their destination in perfect condition every time.
Need to store heavy goods? Stadium Export Services offers safe and secure warehouse storage space in the North East.
Additional Services:
Customs broker
Packaging company
Packaging contractors and services
Shipping service
Storage facility
Warehouse
Address: Longrigg, Swalwell, Newcastle upon Tyne NE16 3AS
Stadium Export Services website
Review Score: 5
Number of Reviews: 10
Read Reviews
How we picked the best Newcastle upon Tyne Freight Forwarding Companies
We started with a dataset of 9 Newcastle upon Tyne freight forwarding companies we could find via Google Maps and narrowed it down to the best 2.
To do this we removed any company that:
Had no website
Had no reviews
Had an average review score below 2.0
At this point if we had 17 or fewer forwarders we listed all of them.
For cities where we were left with more than 17 forwarders we made further revisions by either increasing the required review score (e.g. going from a minimum of 2.0 to 4.0) and/or increasing the minimum number of required reviews (e.g. going from at least 1 review to at least 10).
Note we only used review data from Google Maps and not any other third-party websites.
More cities:
Great Yarmouth Freight Forwarder
Newport Freight Forwarder
Wembley Freight Forwarder
Hockley Freight Forwarder
Fareham Freight Forwarder