Below we look at the 2 "best" Freight Forwarding companies in Hockley out of 2.
To learn more about how we chose the best please consult our FAQ section at the end.
Please not the following listings are in no particular order and we are not making any recommendations for any particular company.
RJS Shipping Ltd

Description from the business: Based in the UK, RJS Shipping Ltd are a professional freight forwarding company, offering worldwide transportation of all freight, specialising in caravans, motorhomes and vehicles.
Utilising 15 years' experience in the logistics industry, RJS Shipping have built longstanding, trusted relationships with both shipping lines and key suppliers to the industry, enabling us to negotiate the best possible rates for the import or export of your consignment.
Our extensive knowledge enables us to provide our clients, with invaluable guidance and advice prior to the transportation of cargo.
Whether it be a one-off shipment, or a long-term contract for regular shipments, RJS Shipping Ltd offer you a professional and personal service.
Additional Services:
Import Export Company
Logistics service
Delivery Company
Shipping service
Vehicle exporter
Address: 3 The Hylands, Hockley SS5 4PP
Review Score: 5
Number of Reviews: 5
Read Reviews
FLH Transport Ltd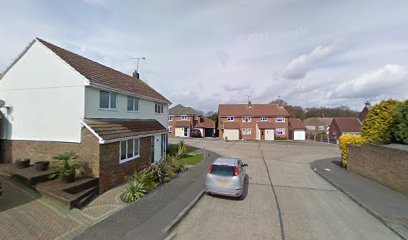 Description from the business: Nationwide Freight Forwarding Service
Additional Services:
Courier service
Address: 2 Belvedere Ave, Hockley SS5 4UL
Review Score: 5
Number of Reviews: 2
Read Reviews
How we picked the best Hockley Freight Forwarding Companies
We started with a dataset of 2 Hockley freight forwarding companies we could find via Google Maps and narrowed it down to the best 2.
To do this we removed any company that:
Had no website
Had no reviews
Had an average review score below 2.0
At this point if we had 17 or fewer forwarders we listed all of them.
For cities where we were left with more than 17 forwarders we made further revisions by either increasing the required review score (e.g. going from a minimum of 2.0 to 4.0) and/or increasing the minimum number of required reviews (e.g. going from at least 1 review to at least 10).
Note we only used review data from Google Maps and not any other third-party websites.
More cities:
Fareham Freight Forwarder
Normanton Freight Forwarder
Solihull Freight Forwarder
Cleckheaton Freight Forwarder
Stanford-le-Hope Freight Forwarder