Below we look at the 2 "best" Freight Forwarding companies in Skelmersdale out of 2.
To learn more about how we chose the best please consult our FAQ section at the end.
Please not the following listings are in no particular order and we are not making any recommendations for any particular company.
UKI EXPRESS TRANSPORT LTD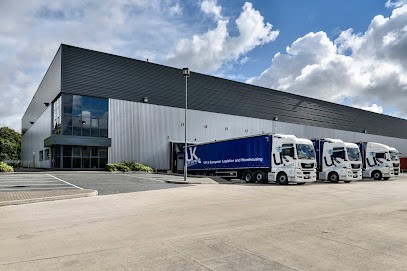 Description from the business: None Provided
Additional Services:
None Listed
Address: M58 Distribution Centre, Gillibrands Rd, Skelmersdale WN8 9TB
UKI EXPRESS TRANSPORT LTD website
Review Score: 3.4
Number of Reviews: 54
Read Reviews
Hemisphere Freight Services Ltd (HFS) Liverpool Branch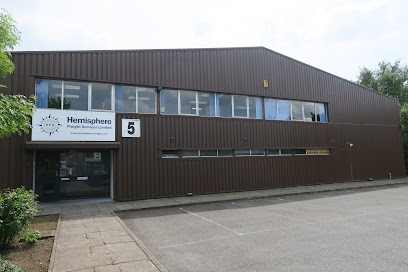 Description from the business: Our warehousing facility in Skelmersdale is strategically located for containerised or non-containerised cargo departing or arriving into Liverpool Port and Liverpool2 (L2) deep-water container terminal.
In addition to cross-docking, pallet storage and distribution, we can also offer pick and pack and value added services (VAS) from our Skelmersdale site.
We offer a wide range of logistics and freight services, including but not limited to road haulage, air freight, ocean freight & logistics, project logistics, customs clearance, container transport, total logistics management, automotive logistics, dangerous goods shipping, e-commerce logistics, energy transport, pharmaceutical transport, recyclables logistics, abnormal loads and more.
Additional Services:
Customs warehouse
Logistics service
Warehouse
Address: 5 Paxton Pl, Skelmersdale WN8 9QH
Hemisphere Freight Services Ltd (HFS) Liverpool Branch website
Review Score: 4.8
Number of Reviews: 9
Read Reviews
How we picked the best Skelmersdale Freight Forwarding Companies
We started with a dataset of 2 Skelmersdale freight forwarding companies we could find via Google Maps and narrowed it down to the best 2.
To do this we removed any company that:
Had no website
Had no reviews
Had an average review score below 2.0
At this point if we had 17 or fewer forwarders we listed all of them.
For cities where we were left with more than 17 forwarders we made further revisions by either increasing the required review score (e.g. going from a minimum of 2.0 to 4.0) and/or increasing the minimum number of required reviews (e.g. going from at least 1 review to at least 10).
Note we only used review data from Google Maps and not any other third-party websites.
More cities:
Walsall Freight Forwarder
Stockton-on-Tees Freight Forwarder
Middlesex Freight Forwarder
Wisbech Freight Forwarder
East Cowes Freight Forwarder