Below we look at the 1 "best" Freight Forwarding companies in Maidenhead out of 3.
To learn more about how we chose the best please consult our FAQ section at the end.
Please not the following listings are in no particular order and we are not making any recommendations for any particular company.
J A D Transport & Forwarding Ltd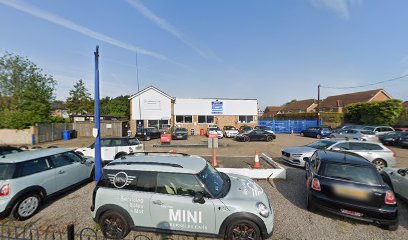 Description from the business: From cartons, bundles, and pallets, to part trailer and full trailer loads; whichever method of transportation may be required, we can always get your goods collected from anywhere in the United Kingdom, Ireland, Europe, or the world, in fact, usually, the same day, whether it be via road freight, air freight, or sea freight, door-door, with warehouses, customs centers, or port stops in between.
We have all of the contacts to service your freight requirements including J A D Transport producing all movement, declaration & clearance documents, if required, for any destination.
Additional Services:
None Listed
Address: Dairy House, Moneyrow Grn, Moneyrow Green, Holyport, Maidenhead SL6 2ND
J A D Transport & Forwarding Ltd website
Review Score: 5
Number of Reviews: 1
Read Reviews
How we picked the best Maidenhead Freight Forwarding Companies
We started with a dataset of 3 Maidenhead freight forwarding companies we could find via Google Maps and narrowed it down to the best 1.
To do this we removed any company that:
Had no website
Had no reviews
Had an average review score below 2.0
At this point if we had 17 or fewer forwarders we listed all of them.
For cities where we were left with more than 17 forwarders we made further revisions by either increasing the required review score (e.g. going from a minimum of 2.0 to 4.0) and/or increasing the minimum number of required reviews (e.g. going from at least 1 review to at least 10).
Note we only used review data from Google Maps and not any other third-party websites.
More cities:
Stonehouse Freight Forwarder
Maidstone Freight Forwarder
Haverhill Freight Forwarder
Coulsdon Freight Forwarder
Telford Freight Forwarder