Below we look at the 2 "best" Freight Forwarding companies in Denny out of 2.
To learn more about how we chose the best please consult our FAQ section at the end.
Please not the following listings are in no particular order and we are not making any recommendations for any particular company.
Professional Direct Logistics UK Ltd.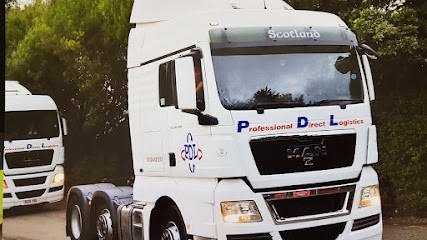 Description from the business: PDL was established in 1996 as a courier company and has grown substantially into a highly professional International Logistics and transport provider.
PDL are located in Central Scotland, midway between Edinburgh and Glasgow.
Our business ethos has always been to offer our clients a professional service at a competitive price, this being the key factor in our company's ongoing success.
PDL provide an efficient distribution and collection service, for our clients throughout Scotland.
Vehicles range from small vans to 44T artics, our European groupage service collect throughout Scotland and departures are bi-weekly.
Additional Services:
Courier service
Distribution Service
General Contractor
Logistics service
Shipping service
Storage facility
Transportation service
Trucking company
Warehouse
Address: 1, Winchester Court, Denny FK6 6QR
Professional Direct Logistics UK Ltd. website
Review Score: 4.4
Number of Reviews: 14
Read Reviews
IFS Worldwide Ltd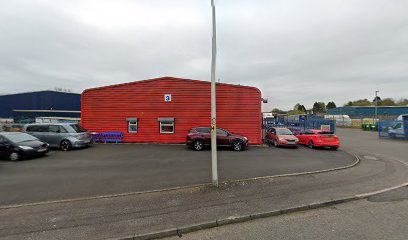 Description from the business: None Provided
Additional Services:
Delivery Company
Address: Winchester Ct, Denny FK6 6QR
Review Score: 4.8
Number of Reviews: 12
Read Reviews
How we picked the best Denny Freight Forwarding Companies
We started with a dataset of 2 Denny freight forwarding companies we could find via Google Maps and narrowed it down to the best 2.
To do this we removed any company that:
Had no website
Had no reviews
Had an average review score below 2.0
At this point if we had 17 or fewer forwarders we listed all of them.
For cities where we were left with more than 17 forwarders we made further revisions by either increasing the required review score (e.g. going from a minimum of 2.0 to 4.0) and/or increasing the minimum number of required reviews (e.g. going from at least 1 review to at least 10).
Note we only used review data from Google Maps and not any other third-party websites.
More cities:
Bordon Freight Forwarder
Pudsey Freight Forwarder
Horley Freight Forwarder
Enfield Freight Forwarder
Sutton Coldfield Freight Forwarder