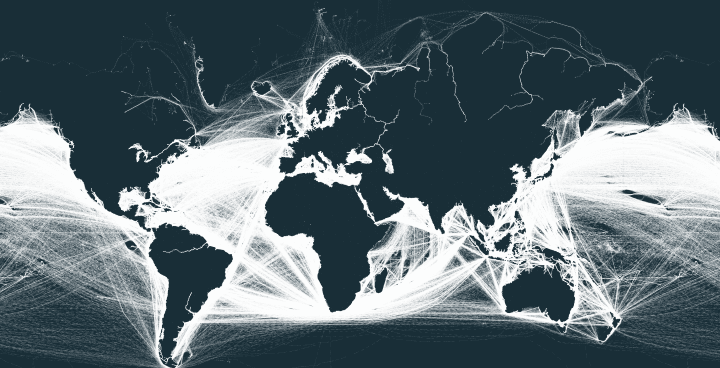 Map created by reddit user mattsdfgh; click here for full size
With a few notable exceptions, The map above shows the outline of the world's continents simply by visualizing shipping routes.
The map was created by reddit user mattsdfgh who stiched together screenshots from KILN's ShipMap.org. All the data is from 2012.
You can see the full time lapsed map of the movement of ships in the map below:
As you can see the map above also includes lots of other interesting data such as CO2 production, dry weight, liquid weight, gas, vehicles and of course containers.
To learn more see: International Container Shipping
If you like this map, please help us by sharing it: